I know I should begin with an introduction of some type since this is my first time posting on MFP, however that makes me feel like an awkward, insecure teenage girl trying to convince people to like me and my blog, My Kitchen Escapades. So instead, I will just have to win you over with my recipes because my food does a better job of convincing people to like me than my personality. Honestly.
As a momma to six kiddos (Yes, I know. They're the cutest kids you've ever seen), I realize summer time is a delicate balancing act that can easily come crashing down around you if you lack any of the following necessities:
Food….

.

and mountains of it! — Not only are you feeding your family but also the endless supply of friends and neighbors who know you keep mountains of food at your house.
Entertainment — This comes in so many different forms depending on a child's age and interests, but it all boils down to one critical point: if your kids get bored, they come and find YOU!!!
Work — Everyone home 24/7 = Everything a mess 24/7 if everyone doesn't do their part to survive.
Time — It can be 15 minutes or it can be a whole afternoon but those moments of time you spend together as a family is what your kids will remember when they reminisce about the Summer of 2013.
Last week, as I battled to keep up with Necessity #1, my kids were begging me to whip up their favorite Chewy Granola Bars. However, it was hot outside and there was no way I was turning on the oven. You see, I live in a beautiful
120 year old
home here in Minnesota but it loses a bit of its beauty every summer due to the lack of central air. We have window units but they are so hideously loud and ugly that we wait as long as we can to install them.
My lack of A/C got my recipe brain churning and I played with my original recipe to create a no-bake version. Success! You get to stay in the attic in a few more weeks monstrous window A/C units.
The kids and I had so much fun creating all the different variations of this same recipe base. I made one double batch of the
base,
but used these five different mix-ins to create all our favorites. Actually, I created
SIX
varieties, because my oldest son only likes plain granola bars. Have fun with this base and mix in all the great stuff your own family loves! I'm sure you can come up with amazing variations that will make mine seems as boring as my son's plain ones 🙂
**UPDATE 3/7/14** I have received many questions about using coconut oil instead of butter, and agave instead of honey, so I created a revised recipe using those substitutions! Just click here for the instructions and tell me what you think. I can't tell the difference! Carole

No-Bake Chewy Granola Bars
(recipe makes a 9×13 pan)
recipe by Carole Jones of My Kitchen Escapades
2 cups quick cooking oats (or pulse whole oats in a food processor a bit)
1 C rice crispy cereal
1/4 C shredded coconut
1/4 C butter
1/4 C honey
1/2 C brown sugar
1/2 tsp salt
1/2 tsp vanilla
Mix -In variations listed below
1. In a large mixing bowl, mix together the oats, cereal and coconut. Set a small saucepan over medium high heat and melt the butter. Add the honey, brown sugar and salt. Stir together then leave it alone as it comes to a boil. Once the boil has reached all the way around the edges of the pan, begin timing. Allow this mixture to boil for 2 minutes and 15 seconds. During this time, you may need to turn the heat down a bit so it doesn't overflow, but be sure it keeps boiling.
2. Add the vanilla and then pour the mixture over the oats, using a rubber spatula to get all the sugar mixture out of the pan. Mix the ingredients together until the oats are completely coated. Add in your desired mix-in then press very firmly into a lightly greased 9×13″ pan. If you like your bars thicker, you can use a smaller pan. If you do not press firmly enough, the bars will fall apart when you eat them. Place them in the fridge for 20 minutes then cut to size.
Chocolate Chip
Add 1/2 C of mini chocolate chips to the finished mixture before pressing into the pan, allowing it cool just a bit or you will end up with melted chips. Sprinkle on a few extra chips over the top after they are pressed into the pan.
White Chocolate Cranberry
Add 1/3 C of white chocolate chips and 1/3 C of Craisins to the finished mixture before pressing into the pan, allowing it to cool just a bit first or you will end up with melted chips.
Candy Bar
Add 1/3 C of Heath bar pieces, 1/3 C of mini M&M's and 1/3 C of chopped pretzels to the finished mixture before pressing into the pan.
Peanut Butter
Add 2 Tb of peanut butter to the finished sugar mixture before pouring it over the oats. Once mixed with the oats, add 1/2 C peanut butter chips before pressing into the pan.
Raisin Nut
Add 1/3 C of chopped raisins and 1/3 C of chopped pecans to the finished mixture before pressing into the pan.
Here are a few more recipes you should try from Carole: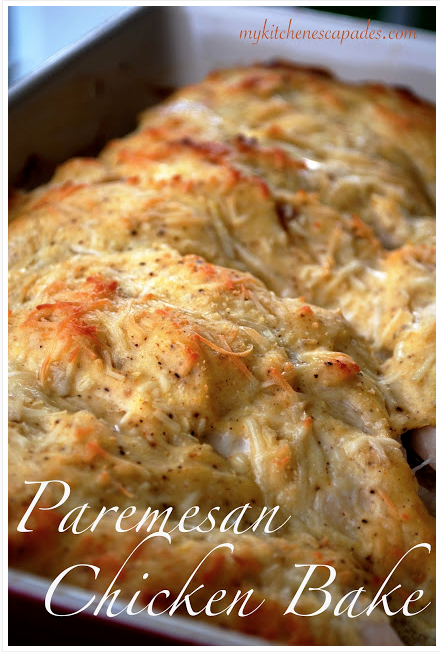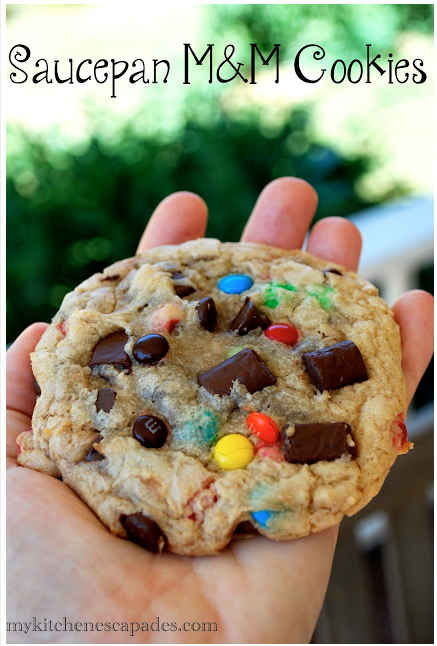 Almond Poppy Seed Coffee Cake with Almond Streusel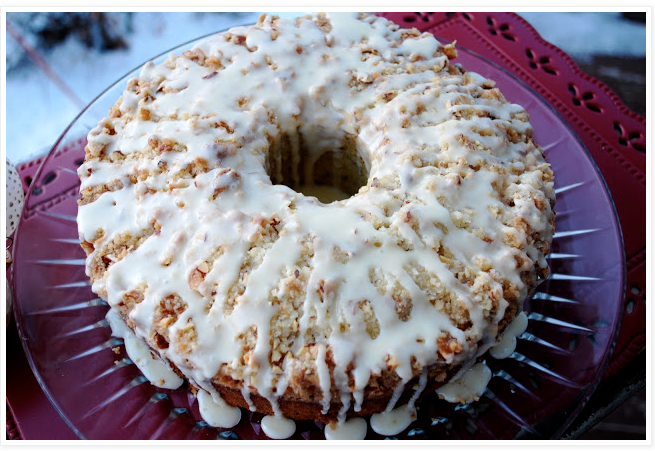 You can also find me on Pinterest | Facebook | Twitter | Instagram
Link Parties: The Shabby Nest/Chic on A Shoestring/Whipperberry/Truly Lovely/Naptime Crafters/Shaken Together/Simply Designing/The Answer is Chocolate/My Romantic Home/VMG206/While He Was Napping/The Frugal Gals/The French Country Cottage/Serenity Now/Somewhat Simple/Craftionary/Just Us Four/The Pin Junkie/Living Well Spending Less/Thirty Handmade Days/Be Betsy