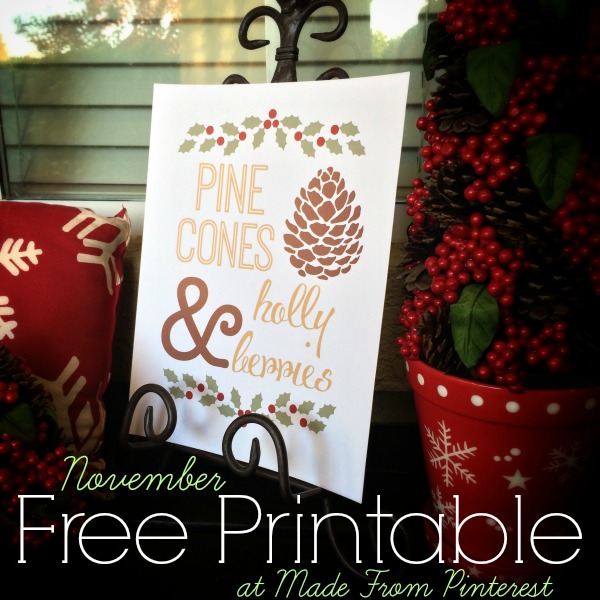 We've made a FREE printable for you that is perfect for adding to your holiday decor this year. Simply download the PDF file below and print it out on your computer or send it off to your local copy store and let them print it for you. It's perfectly sized to fit into an 8×10 frame. Or, if you print it on card stock (like I did), it's sturdy enough to put onto an easel.
Click on the image below to download and save the file for this pine cone and holly berry holiday printable.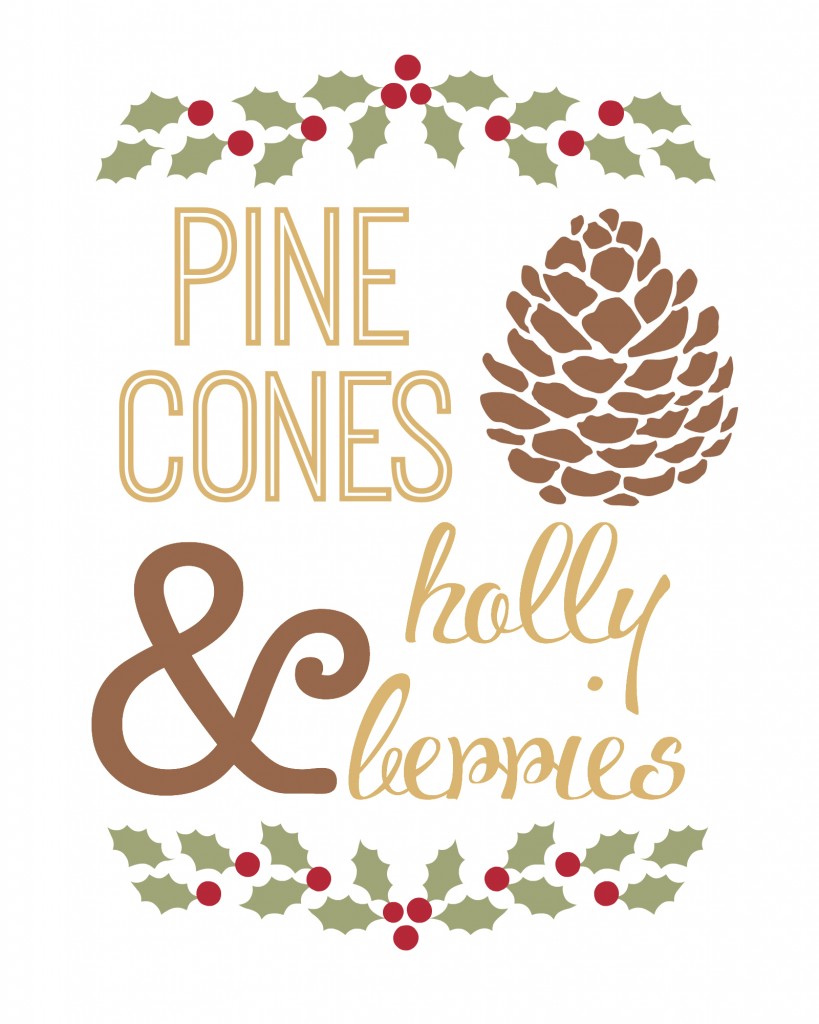 Click on the highlighted words or image right above this to download or print the PDF files for your own use. I had a lot of fun getting my porch ready for Christmas with mine.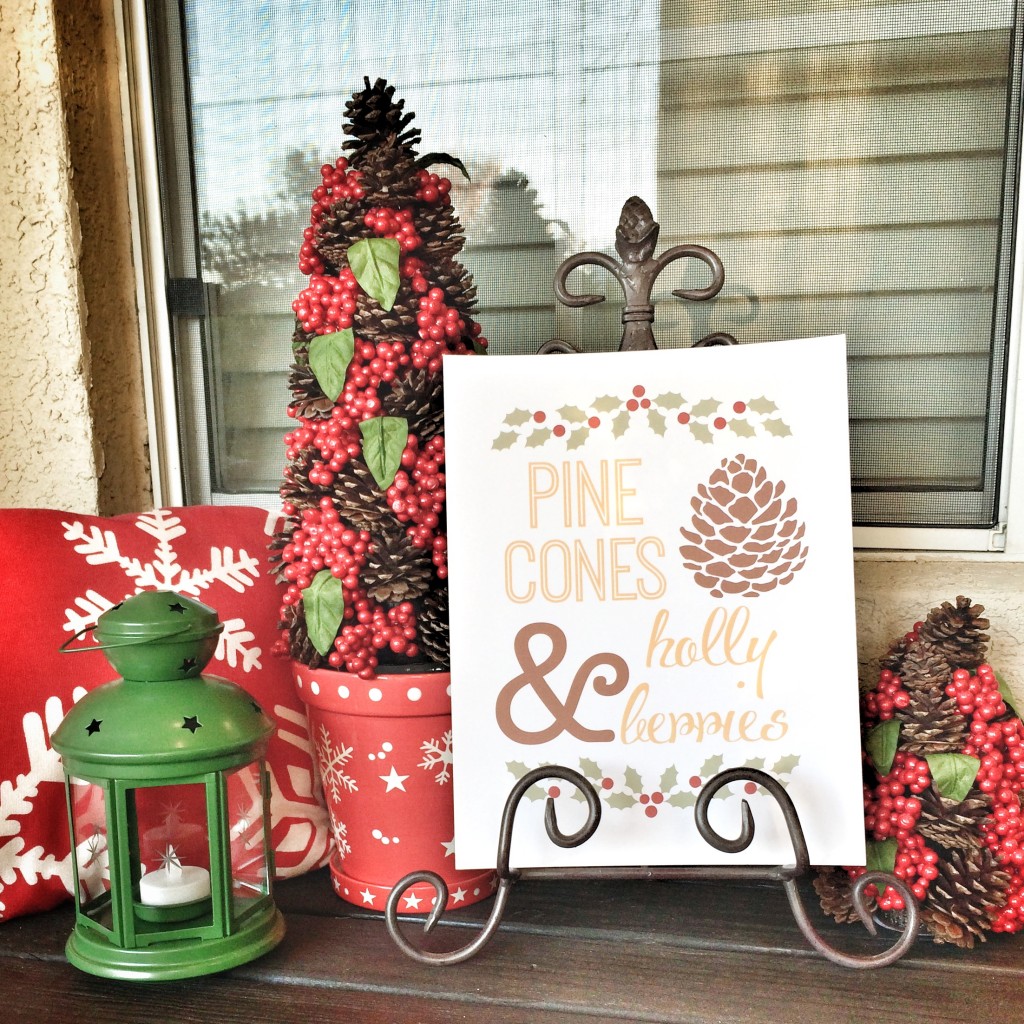 Like I said earlier, this printable was fun for me to add to my decor, because I love the natural beauty of pine cones and holly berries–and so many other organic elements. I love bringing nature indoors with my Christmas decorations. Tracy does, too. She made a gorgeous garland for her mantle a couple of years ago that had–guess what?–pine cones and holly berries in it!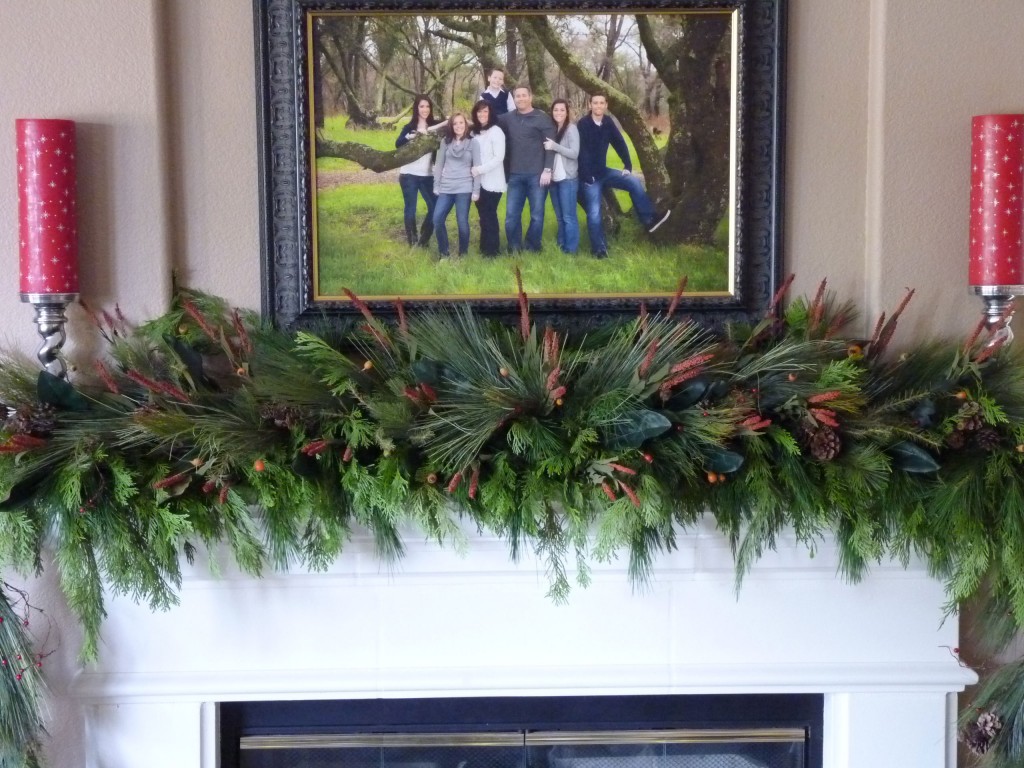 Isn't that beautiful? Make sure you click over to view her full tutorial for this evergreen garland with pine cones and berries. And click back over here if you want to see a couple more ideas for decorating with pine cones this Christmas.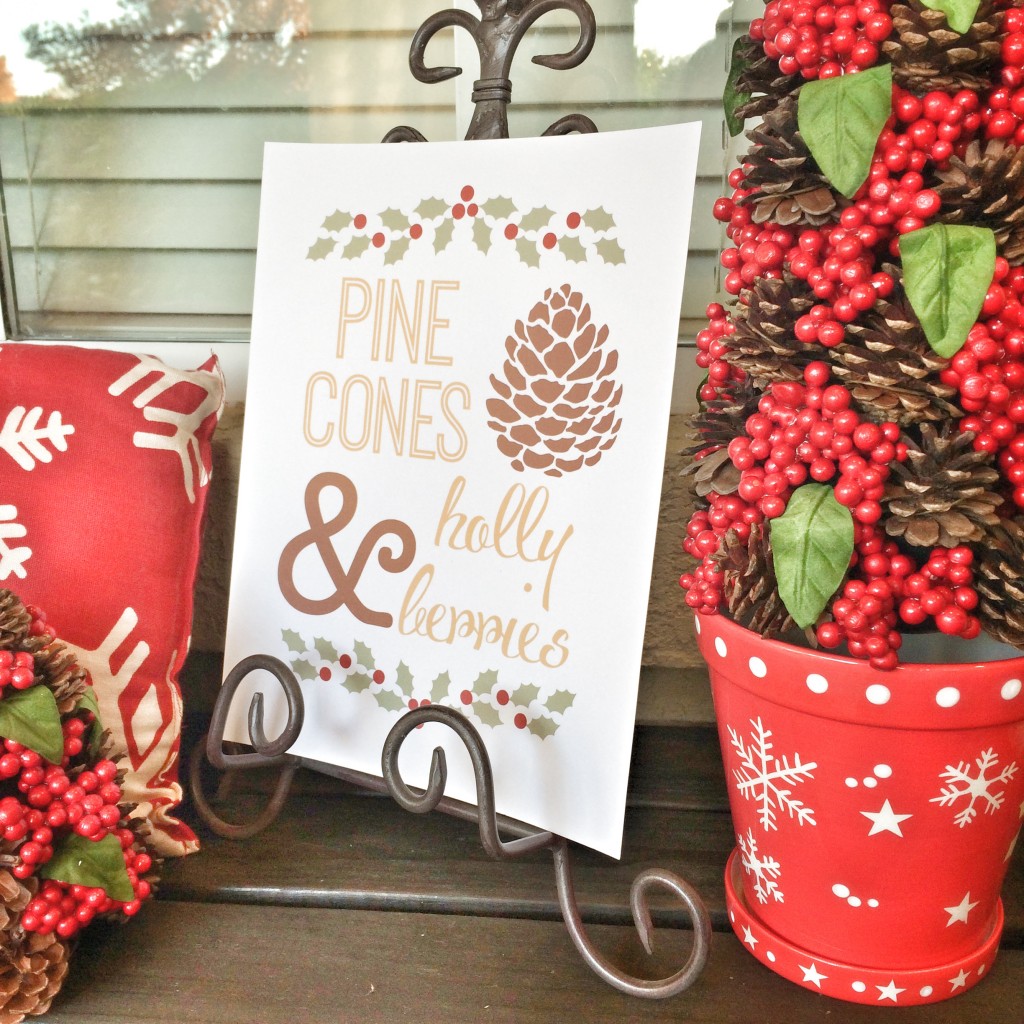 Just in case you missed it up above, you can click on the highlighted text below to download the PDF files for this printable right here:
Not quite ready to drag out the boxes of Christmas decorations? Print out this Thanksgiving graphic and frame it. You can use it to decorate your own home or take it along with you as a kind thank you gift for your hosts.