Oh, it's so exciting to be able to think about Christmas! I know many of you are going to wait until you've finished off the last of your Thanksgiving turkey before you start to decorate, but every year I hear about more people who get their Christmas decorations up as they are putting the turkey in the oven. I say, if you've got the Christmas spirit, why wait? We're here to help you get started, with a fun printable for Christmas.
This FREE printable is the perfect way to kick off your holiday decorating spree, since it's a phrase from just the right song to put you in the Christmas spirit: "It's Beginning to Look a Lot Like Christmas".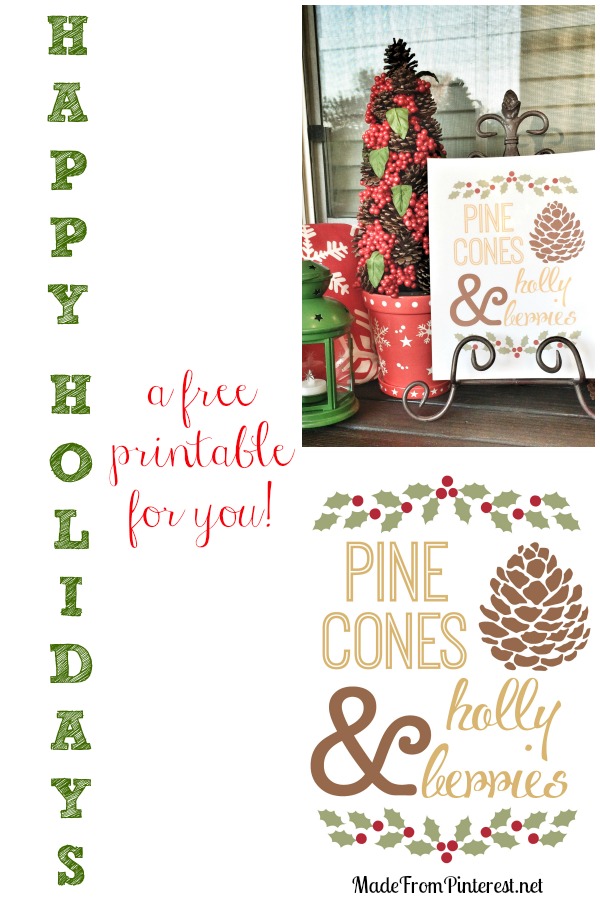 I love incorporating natural elements into my holiday decor, so it was fun to add this printable to the mix. Pine cones are plentiful in my neighborhood. Snow is not…..so I had to add a few snowflakes with fabric and ceramics!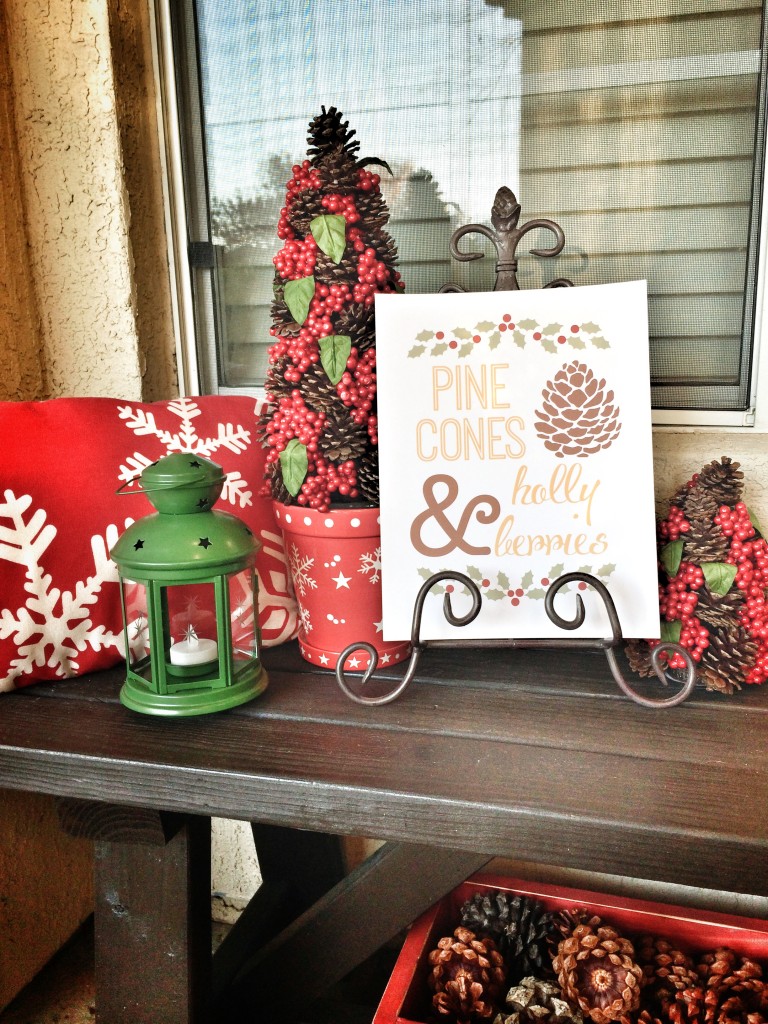 Pine cones of different varieties can be found all over North America. It's pretty unusual to live in a city that doesn't have at least one spot where you can gather them. If you are able to gather a few of your own, there are some really fun ways you can use them to create inexpensive decor or gifts. I spotted these three ideas on Pinterest: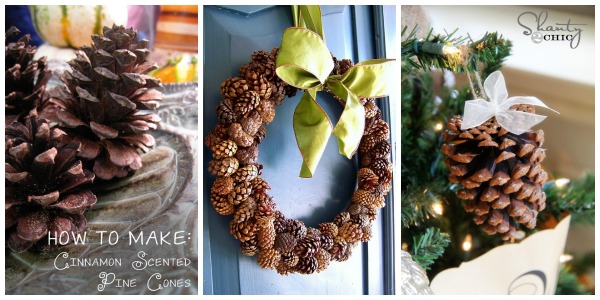 DIY Cinnamon Scented Pine Cones | Pine Cone Wreath | Pine Cone Ornaments
Here's an easy gift idea: use the pins above to create your own scented pine cone ornaments. Offer them as gifts along with this 8 x 10 printable. How cute would that be?
Click the button below to print your FREE holiday printable.