Hello again, everyone! It's me, Sarah from Little Red Brick House. I am so excited to be back here at Made From Pinterest sharing another fun DIY project! Thanks again Debbie, Tracy and Sherri for having me.
Can you guys believe that Christmas is just around the corner? I am absolutely thrilled and to be honest, I have had my Christmas tree up for a few weeks already. If it were up to me, Christmas would be an all year event complete with gingerbread houses, hot chocolate, Christmas lights and fun holiday songs.
I've seen a ton of snow globes making the rounds in blogland and on Pinterest. You can make them from mason jars, baby food jars, clear glass ornaments and there are even giant ones made with a glass cloche. Your typical snow globe is made with water and at first I was thinking of making one like that, but the reality of having a boisterous eight year old boy shaking away at a container filled with water and fake snow set in. No way, Jose! You can imagine my delight when I saw these waterless snow globes. There we go. Perfect!
I decided to venture to uncharted territory though, and use emptied out Bath & Body Works candle jars. I've seen these used to make all sort of tchotchke holders, but not a snow globe! At $20 a pop, you can bet I am going to get every ounce of use out of these candles.
Supplies:
Glass container with lid (candle jar, mason jar, baby food jar, etc.)

Bottle brush trees, mini deer figurines or other cute items to decorate with (I found tons of cute ideas at Michaels)

Faux snow or glitter! (also found at Michaels)

Waterproof glass glue (I used Loctite GO2 Gel all-purpose glue)
Instructions:
After I followed this excellent tutorial from Erica at Dwell Beautiful to clean out the wax from the jars, I was ready to assemble the snow globes. I glued my bottle brush trees and deer figurine to the underside of the jar lids and let that cure for 24 hours.
Then I filled the glass jar with enough faux snow to cover the bottom completely (about 1/2 an inch).
To make sure that the snow globes wouldn't pop open and fling snow everywhere, I ended up gluing the lids to the jars. I stuck the tip of the glue tube between the edge of the lid and the little rubber lip that helps to seal the jar when not in use and gently squeezed a line of glue around the entire rim of the lid.
Then I quickly but carefully popped the lid onto the jar, applied pressure to seal it completely and then flipped it over and shook it a bit to disperse the snow on the bottom.I let that dry for another 24 hours before handling and that was it!
I love these little Christmas Snow Globes. They are so cute and add the perfect touch of whimsy to my Christmas decor. Thanks so much, again for having me over! Have a happy Thanksgiving and I will see you again around Christmas!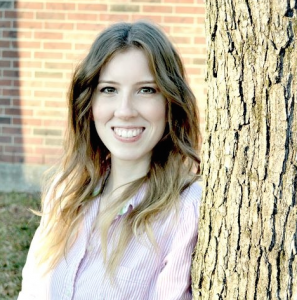 Sarah
If you haven't visited Sarah at Little Red Brick House head on over now, you will be happy you did! Her blog is full of amazing DIY projects.
You can also follow her on Pinterest, Instagram, Google+, Facebook and Twitter.
This amazing idea has been shared with Whipperberry