Super moist and incredibly indulgent Nutella Swirled Banana Bread with swirls of that delicious chocolate hazelnut on top and inside. We promise you won't want to stop at just one slice!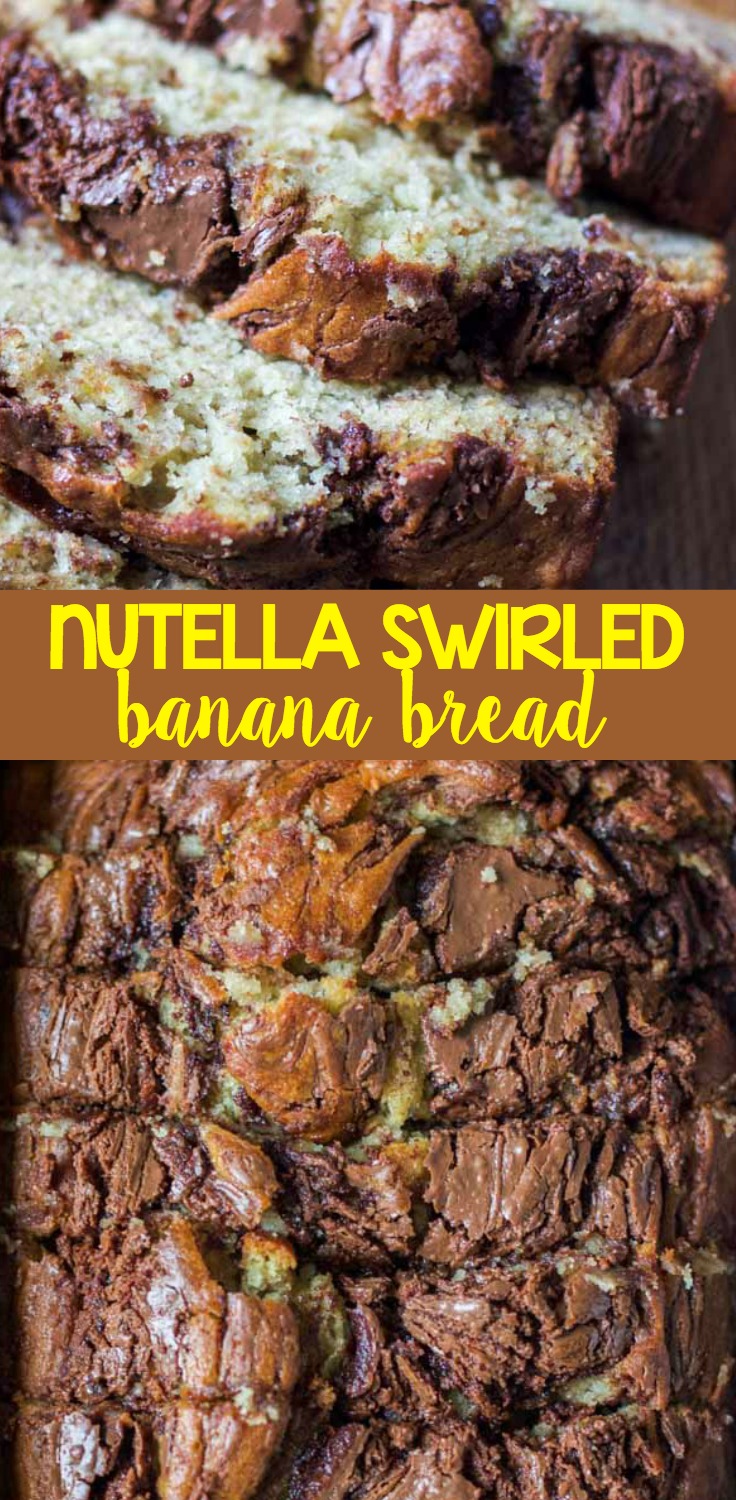 Hey there! We're Molly and Chelsea.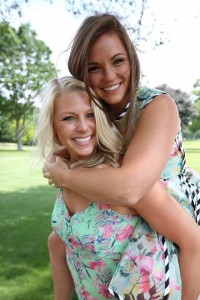 We are the best friend and food blogging duo behind Best and Bites who love to cook, bake and share it with the world. Some of our favorite things include shopping, eating (duh!),working out and pool days.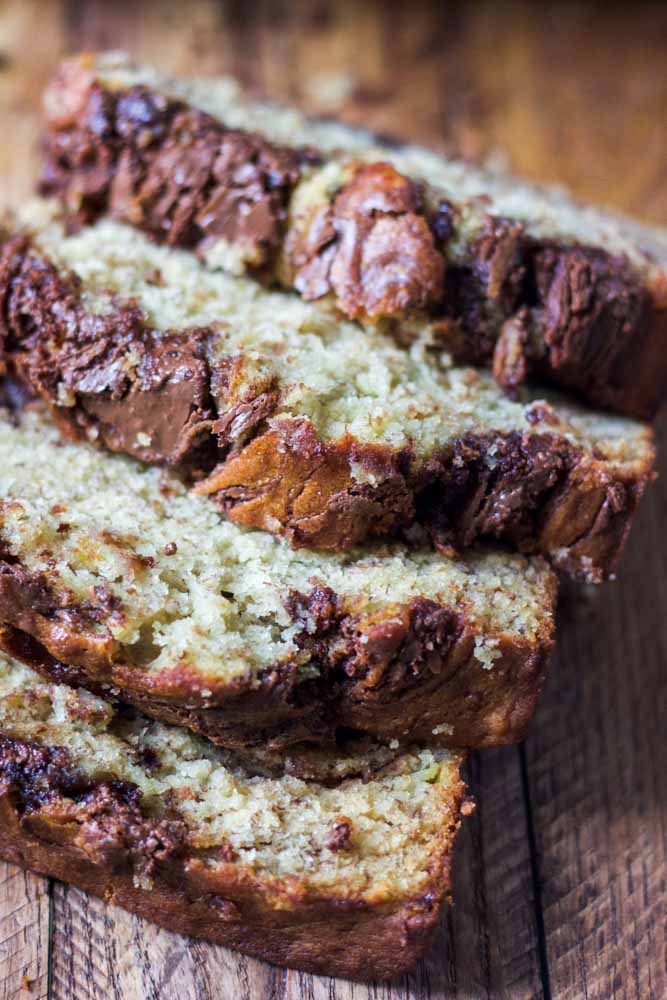 Everyone has a soft spot in their hearts for banana bread. Including us. And by soft spot we mean giant hole that can only be filled with warm and soft banana bread covered in melty Nutella straight from the oven.
Banana bread in general reminds me of brunch. We used to go to brunch on Sundays and they always included some sort of banana bread. With nuts, without nuts, with chocolate chips etc. But, never with Nutella.
Until now.
Nutella Swirled Banana Bread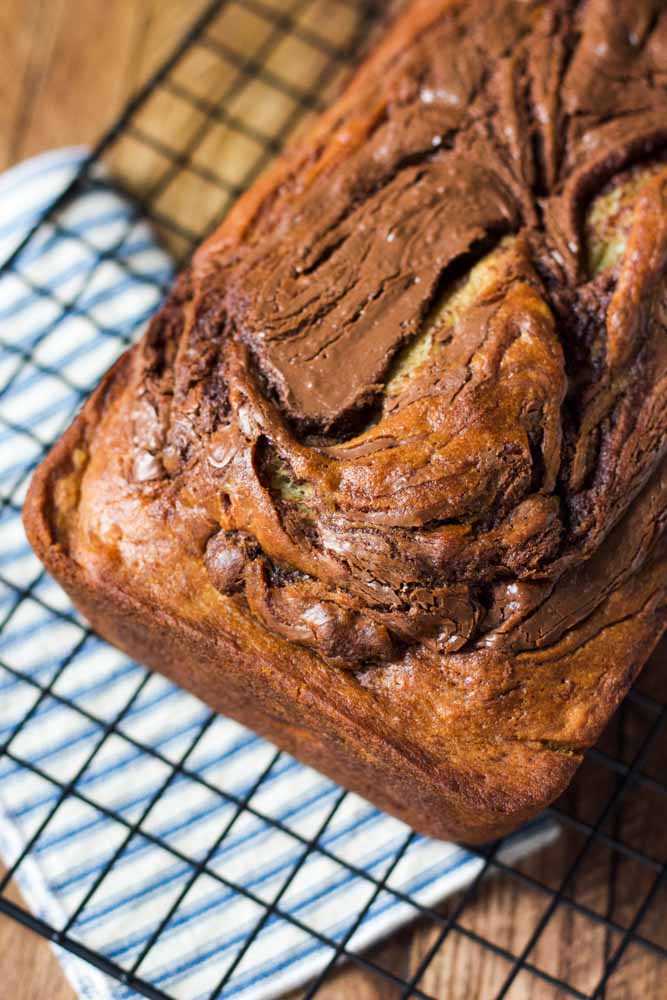 You will fall in love with this recipe!
Quick side note: If you want to make this, you might want to plan ahead! It's best when the bananas are very ripe and starting to turn brown. They mash beautifully and give this banana bread the perfect texture.
The bread gets so soft and moist because of the mushy bananas that go into them. It's just the right amount of dense and light. It's bursting with banana flavor and your taste buds will explode when you bite into a little pocked of Nutella in the middle.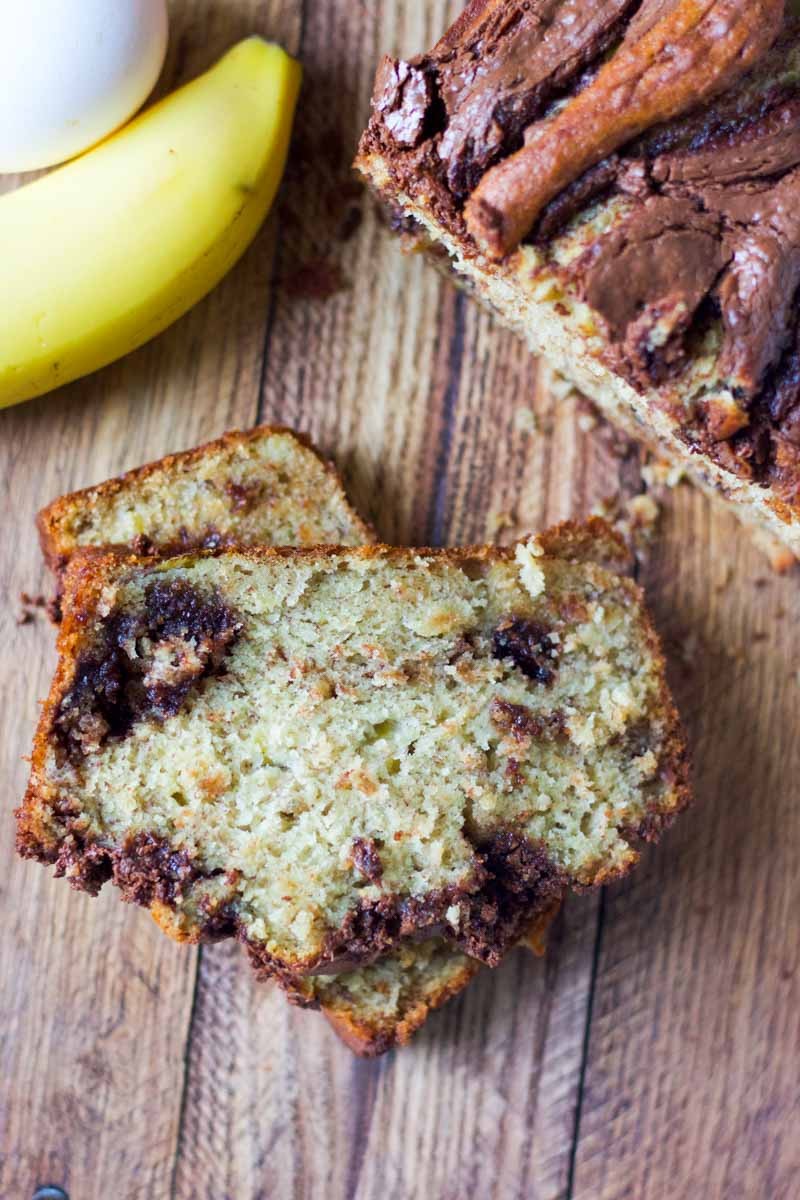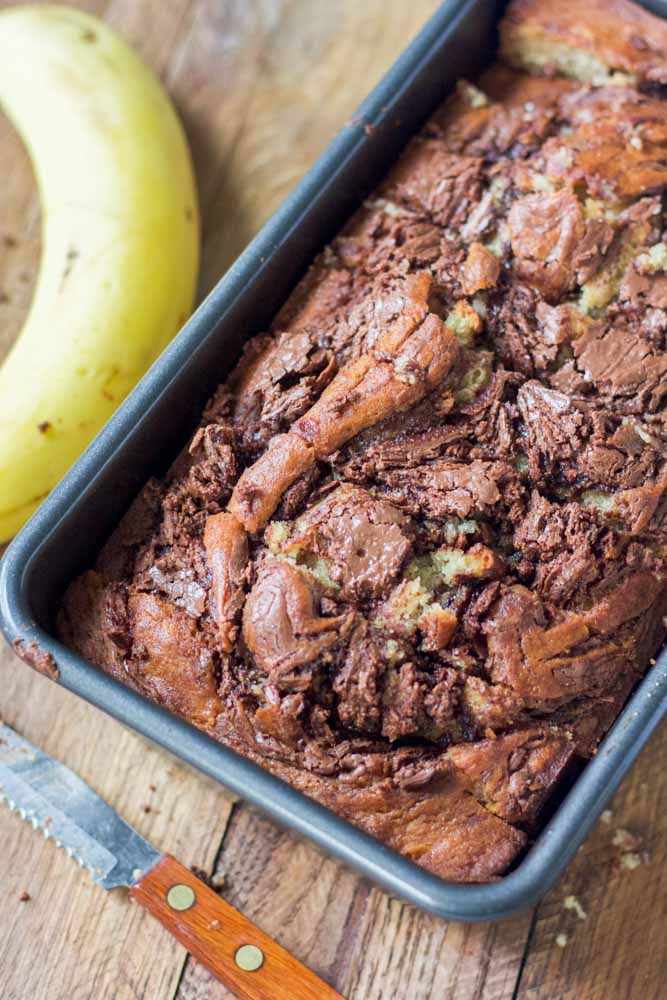 We used a heavy hand when swirling in the Nutella. Because there's no such thing as too much. We also nuked the Nutella in the microwave for about 20 seconds to soften it up. This helps as you dollop spoonfuls on top to swirl through the banana bread batter. If it's straight out of the jar, it's a little hard to get a gorgeous and even swirl.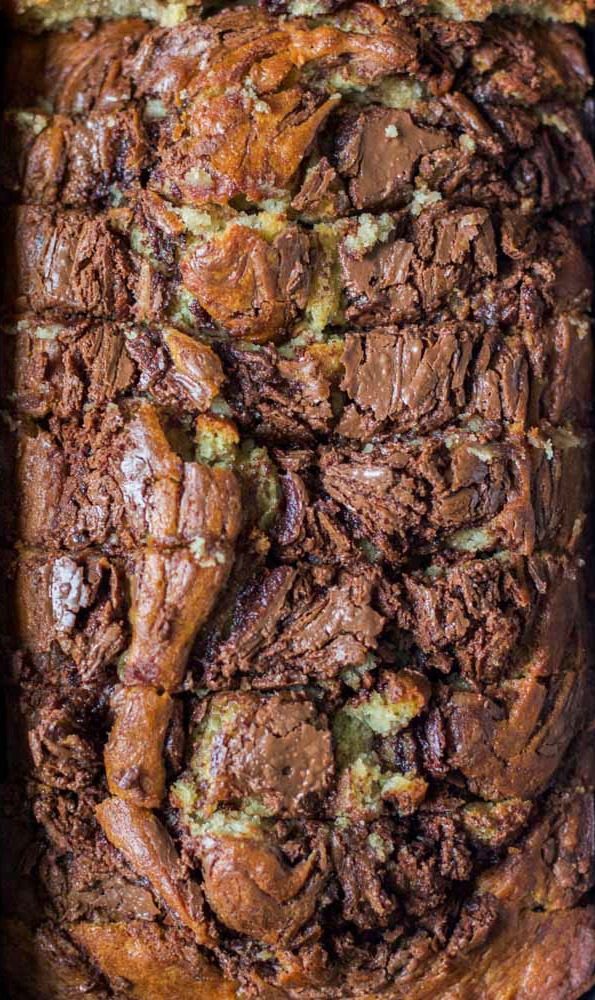 This Nutella Swirled Banana Bread recipe has a double dose of Nutella. You pour half the banana bread batter in the bread loaf pan, swirl Nutella on top, fill the pan with the rest of the batter and repeat the swirling process. The Nutella on top gets melty and makes the banana bread look so pretty. And the swirls in the middle ooze with melty goodness when you bite into a slice.
Pure heaven, we tell you.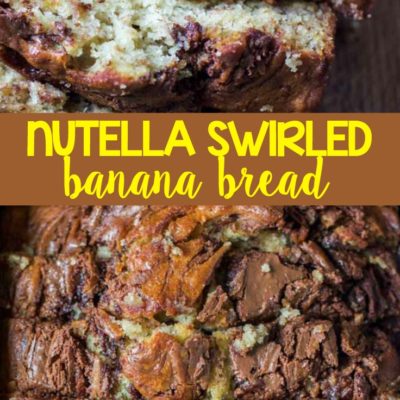 Nutella Swirled Banana Bread
Ingredients
2

Cups

of Flour

1/2

tsp.

baking soda

1.5

teaspoons

baking powder

½

tsp.

Salt

4

very ripe bananas

mashed

2

Eggs

1/2

Cup

butter

melted

1/2

Cup

of Sugar

1/4

cup

packed brown sugar

1

tsp

vanilla

1

Cup

Nutella

divided
Instructions
Preheat oven to 350 degrees. Spray a standard sized loaf pan with nonstick spray and set aside.

In a medium bowl, combine flour, baking soda, baking powder and salt.

In large bowl, with a stand mixer or hand mixer, beat bananas, eggs, butter and sugar and extract. Add dry ingredients to wet ingredients and mix until combined.

Melt Nutell in microwave for approximately 30 seconds to soften slightly. Using 1/2 cup Nutella, dollop spoonfuls on top of batter, swirl with a knife. Pour the rest of the batter on top and repeat swirl process with the rest of the Nutella.

Bake for 50 minutes or until toothpick inserted to center comes out clean. Let cool in pan for 10 minutes then remove to cool the rest on a backing rack.