In just over 2 weeks it will be time to BBQ and watch fireworks for the 4th of July. For some reason the decorating part of my brain goes on vacation during the summer and I forget to put up decorations to for Independence Day. Well not this year! I got my act together and this week I have 4 great posts for 4th of July. For decorations, I have this easy wreath, and tomorrow will be DIY Patriotic Sand Candles. There will also be red, white and blue Jello Stars and Patriotic Ice Cream Sandwiches later in the week. Now I'm ready to rock for the 4th, how about you?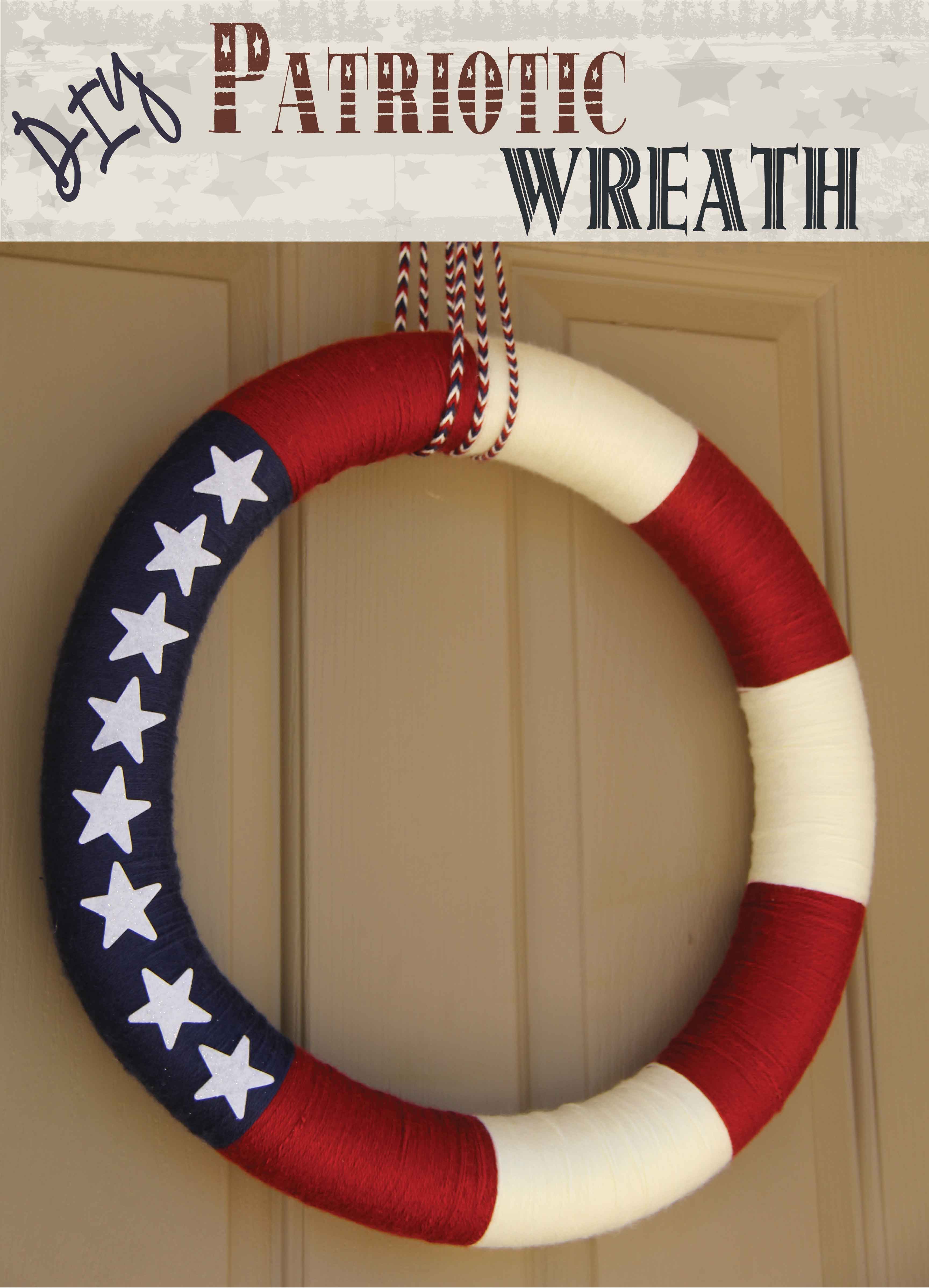 Supplies Needed:
1 Pool Noodle $1.97
3 Skeins Yarn Red, White, Blue $9
Felt Stars $1.99
Duct Tape: I already had some.
Total Cost $12.96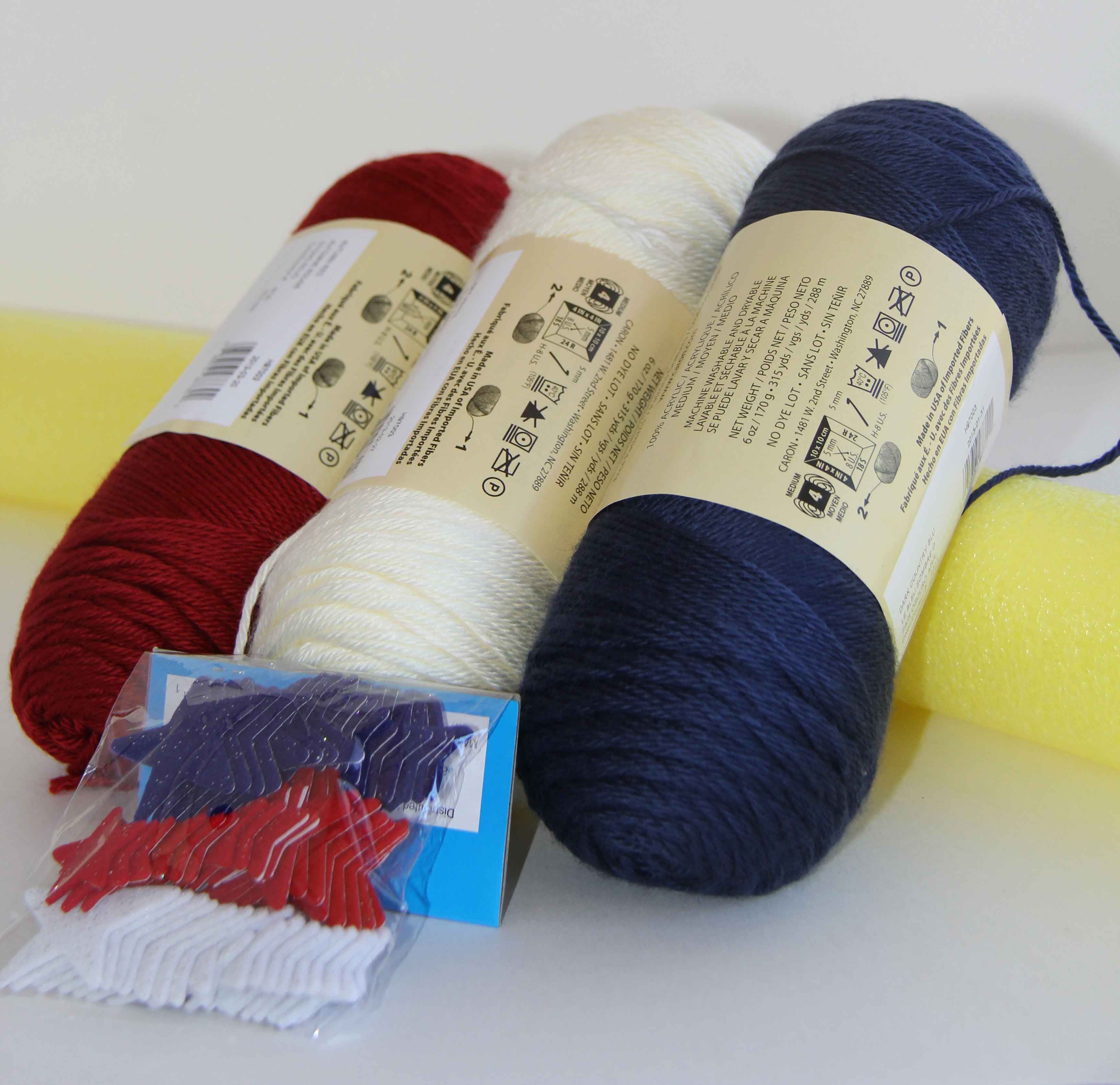 First, you need to tape the ends of your pool noodle together. Make sure you hold the two ends of the noodle snug against each other while taping. You can do this by yourself, but it is easier if one person holds the noodle ends together while another person tapes over them. If you don't keep the ends together while taping, there will be a slight bulge in your wreath under the duct tape. Don't worry too much about the duct tape being a little lumpy. Once you wrap your yarn over it, it will look fine.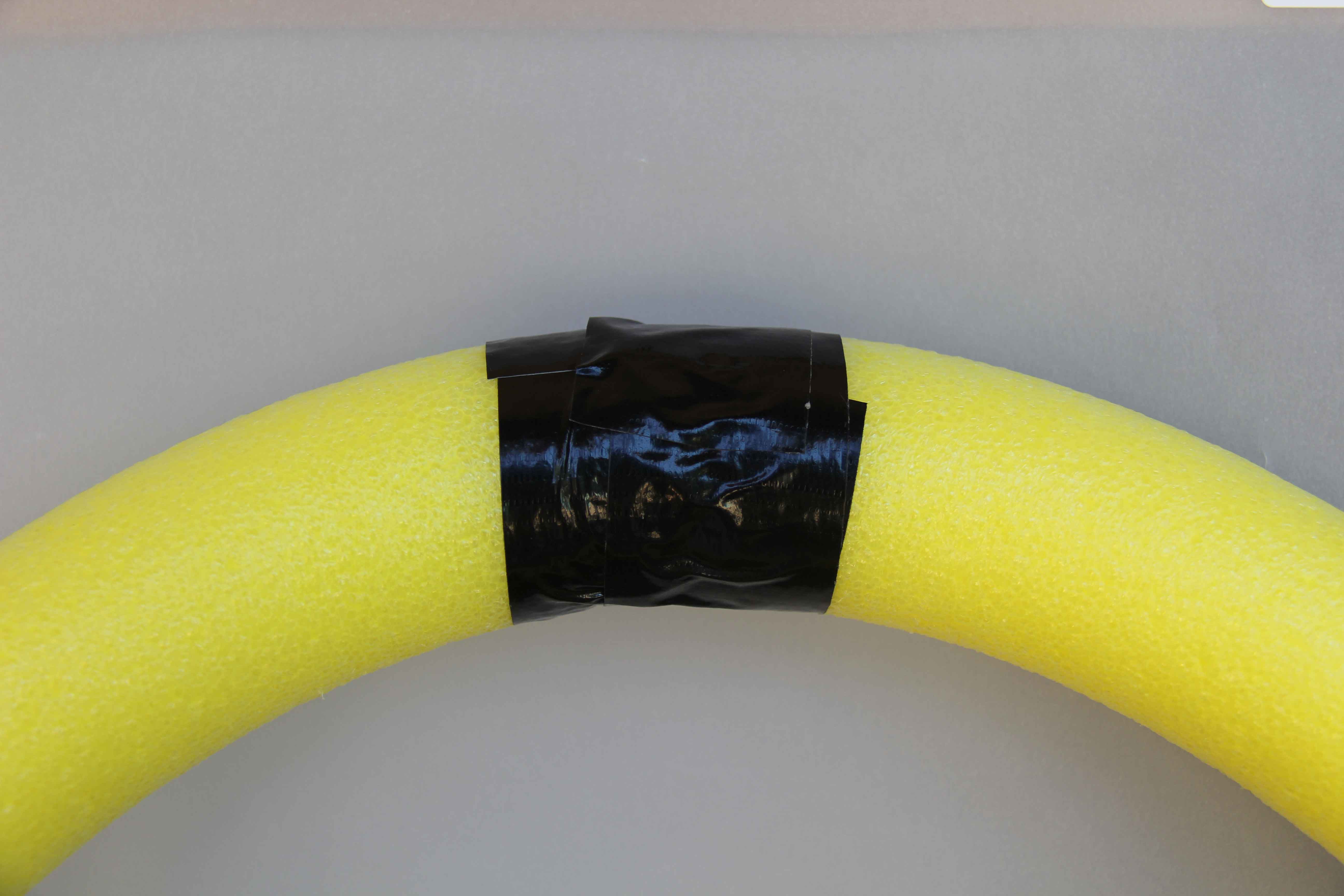 I started by wrapping my blue yarn over the duct tape. I used my low temp glue gun to secure the end of the yarn. As long as the tip of my glue gun did not touch the pool noodle it worked fine. Once the tip of the glue gun touched the noodle and it melted slightly. If you don't want to use a glue gun, another option that would work well is clear nail polish.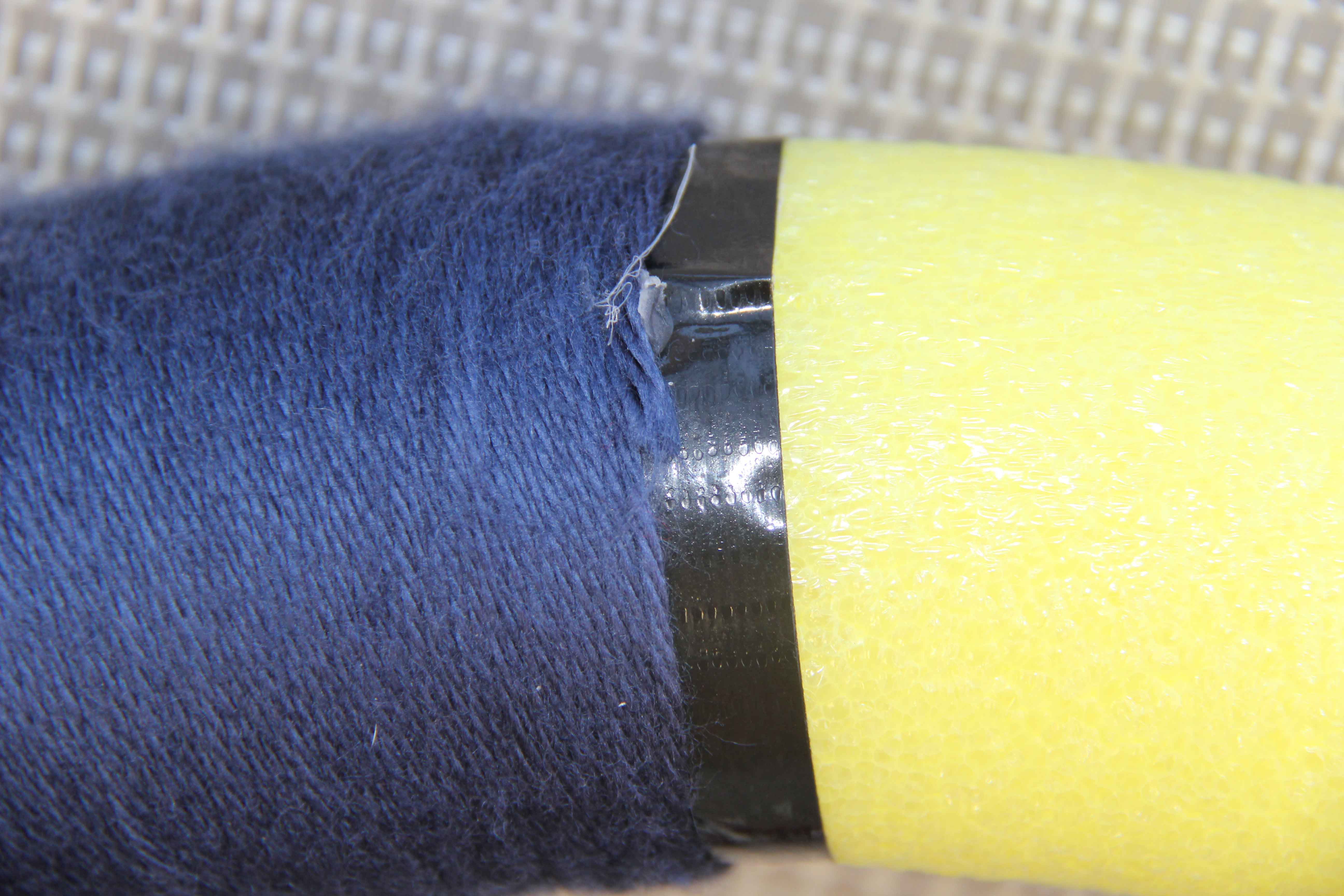 Here is a look at the back of my wreath where the blue yarn ends and the red yarn begins.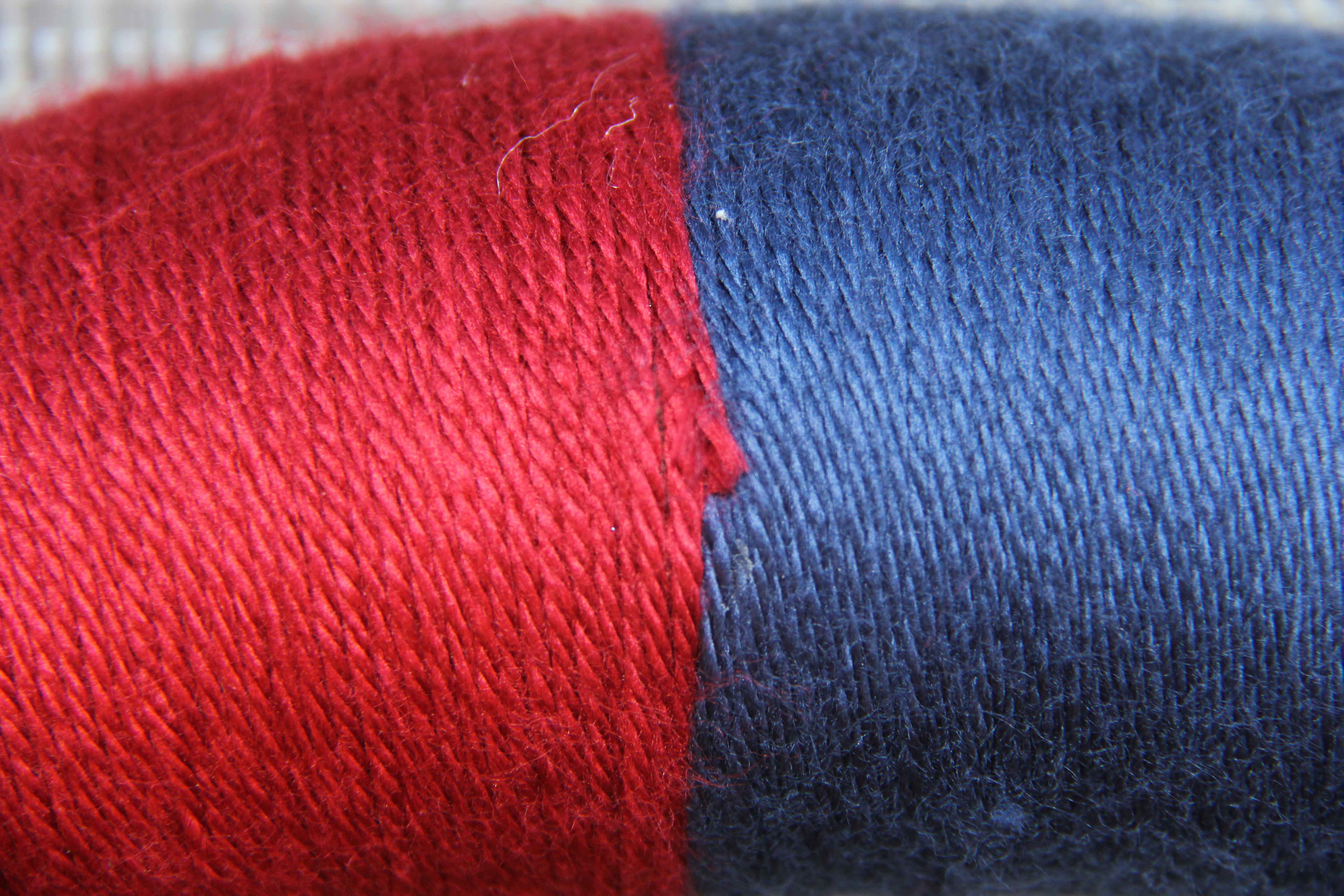 Once my wreath was completely wrapped with yarn, I put on my glitter stars. I purchased the kind that are self adhesive and they worked just fine. It took about 2 1/2 – 3 hours to make my wreath. Or 5 1/2 to 6 episodes of Duck Dynasty. Yes I love their show, quack!
Just have to say that….This Pin Rocks!
Link Parties: DIY and Showoff/Artsy Fartsy Momma/Lines Across/Making the World Cuter/Sew Can Do/Southern Fairytale/Say Not Sweet Anne/Uncommon Designs/Flour Me with Love/I Should Be Mopping the Floor/Salt Tree/Uncommon Designs/