Need some help planning your New Year's holiday and SuperBowl menu? Check out our most popular appetizer recipes: Bacon Wrapped Tater Tot Bombs, Pineapple and Ham Cheese Ball Appetizer, Hot Corn Dip Recipe or Brown Sugar Bacon Wrapped Crackers. I'm like my sister Sherri, planning my New Year's menu is usually something I don't think about until a few days after Christmas. Even though the Christmas season is over, I still love eating yummy pumpkin recipes. These Peanut Butter Pumpkin Cookies are the BOMB!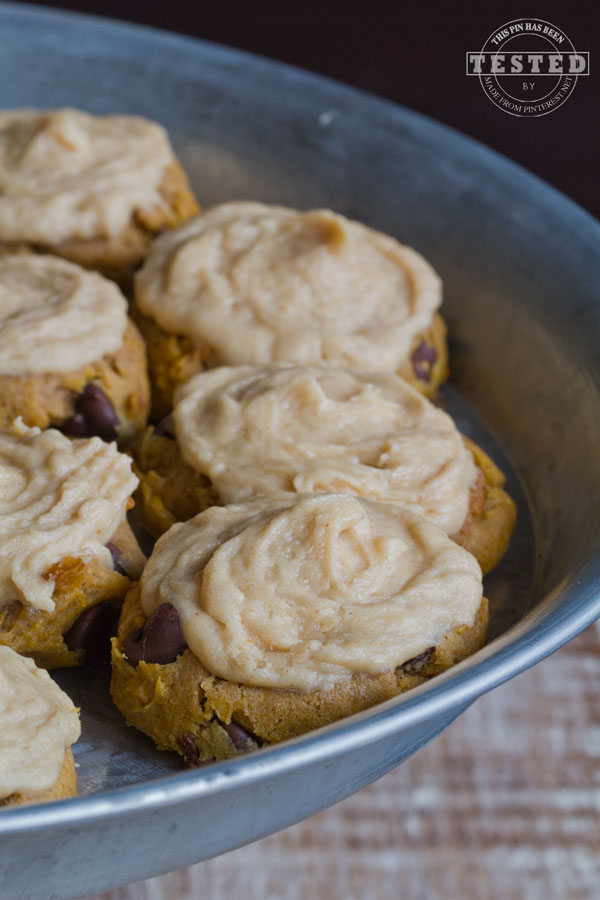 My 20 year-old daughter ate so many of them that she told me not to make another batch for a long time. If you eat too many of these cookies in one day they can make you sick to your stomach. She learned that the hard way.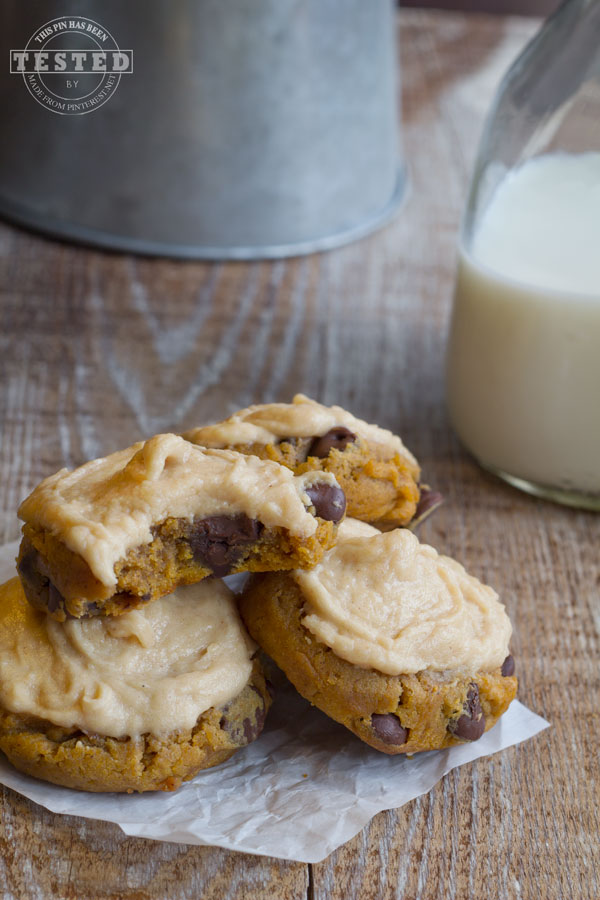 It didn't stop her from eating a few more the following day! There is however a debate in our house about the peanut butter frosting. Half of the family preferred the cookies without frosting, and the rest of us LOVED the peanut butter frosting and wanted some on every cookie we consumed.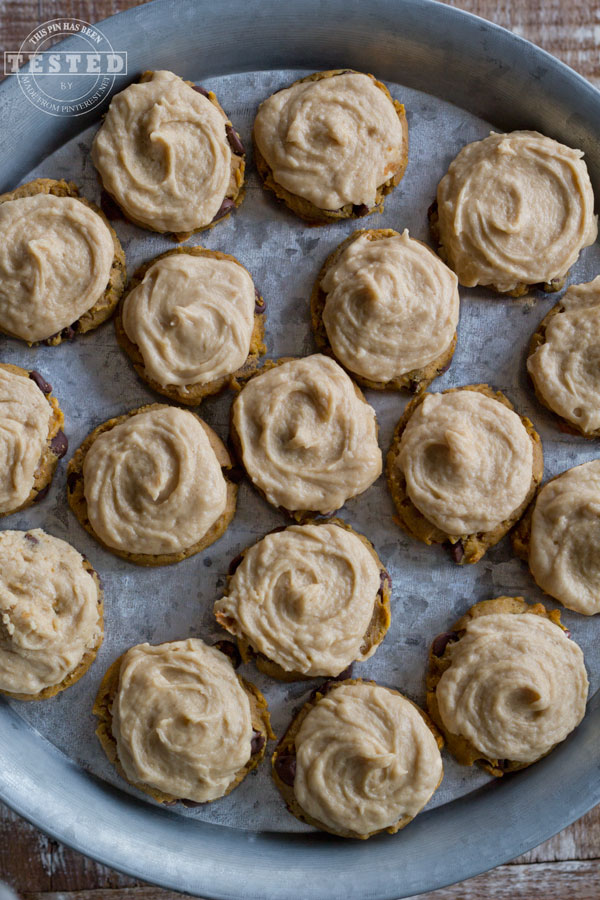 Personally, I tried the cookies without frosting and thought they were great. I also tried the frosting without a cookie. Uh, let me just say it's amazing!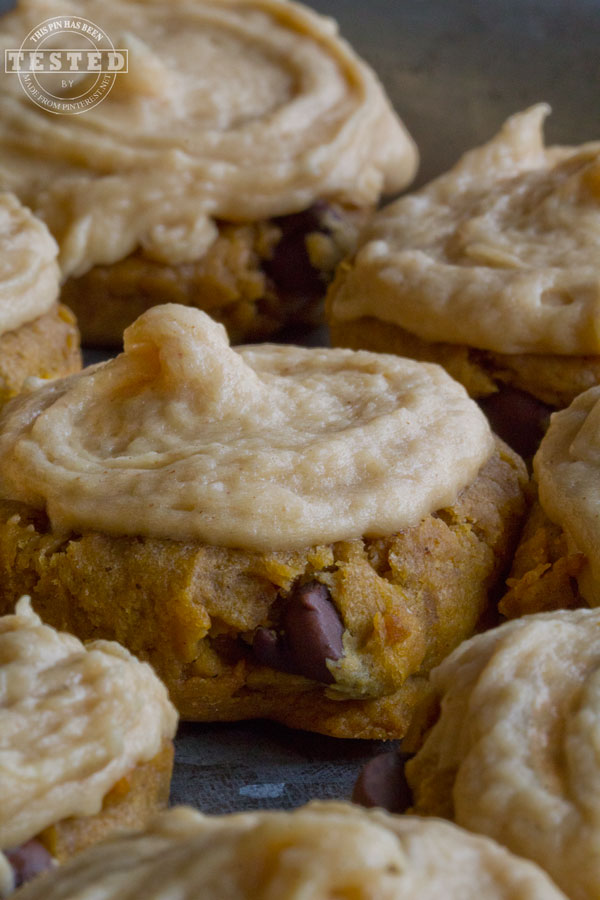 In my humble opinion, the real magic happens when you combine the two! They can be made ahead and frozen, just allow about one and one-half hours for thawing. Then frost them just before serving. If you are serving them at a large gathering, I suggest a double batch. Leave a comment below and let me know if you prefer them with or without the peanut butter frosting!
I have two lovely ladies to thank for these cookies, Julie from Table for Two where I found the cookie recipe and Gloria from Simply Gloria for the frosting recipe.
For the full printable Peanut Butter Pumpkin Cookies recipe, hop on over to My Kitchen Escapades right now where I guest posted this recipe!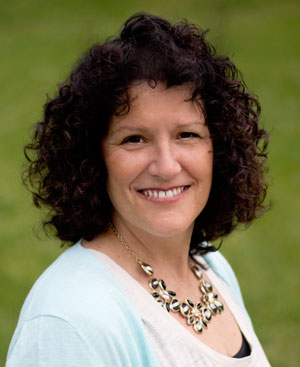 A few more of our favorite cookie recipes!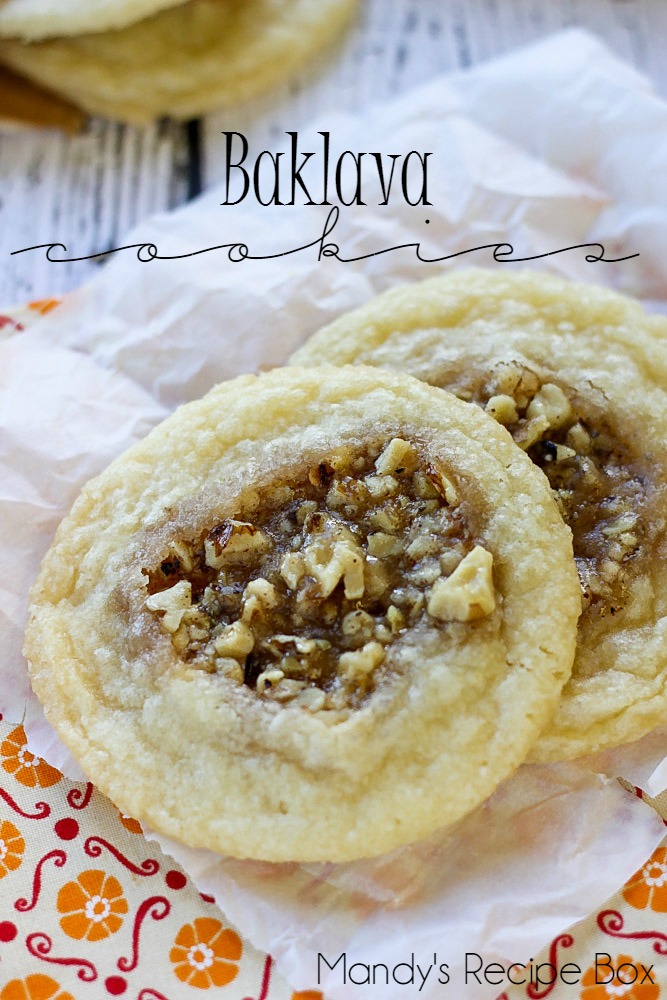 Gluten Free Peanut Butter M&M Cookies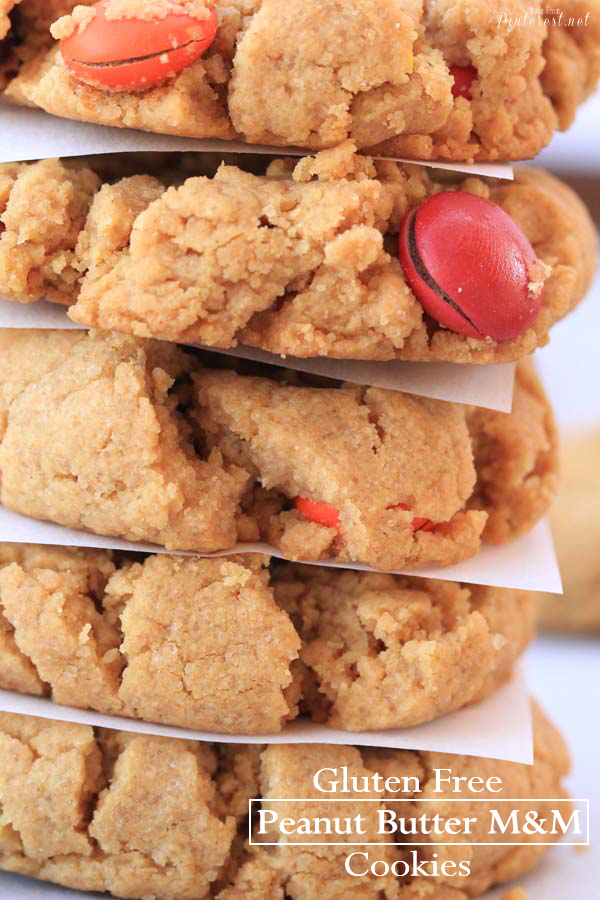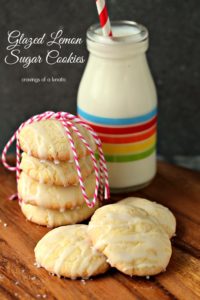 This awesome post has been shared with Home Stories A to Z and Whipperberry