Is school in where you live? I think summer has finally wound down now that most schools are in session with the remaining schools starting tomorrow. Our summer had many adventures that we will remember. Between our three families, we have had family reunions, a motorcycle crash, a dislocated finger, a broken rib and 11 stitches. And all the injuries happened to different people. Definitely a summer to remember!
One other thing that I REALLY want to remember about this summer is the recipe that we have to share with you today even though I don't really like pickled things. Pickled beets, Pickled eggs, Pickled Watermelon Rinds. Yeah, they don't do anything for me. So why would I choose to try out a recipe that calls for pickling vegetables?
.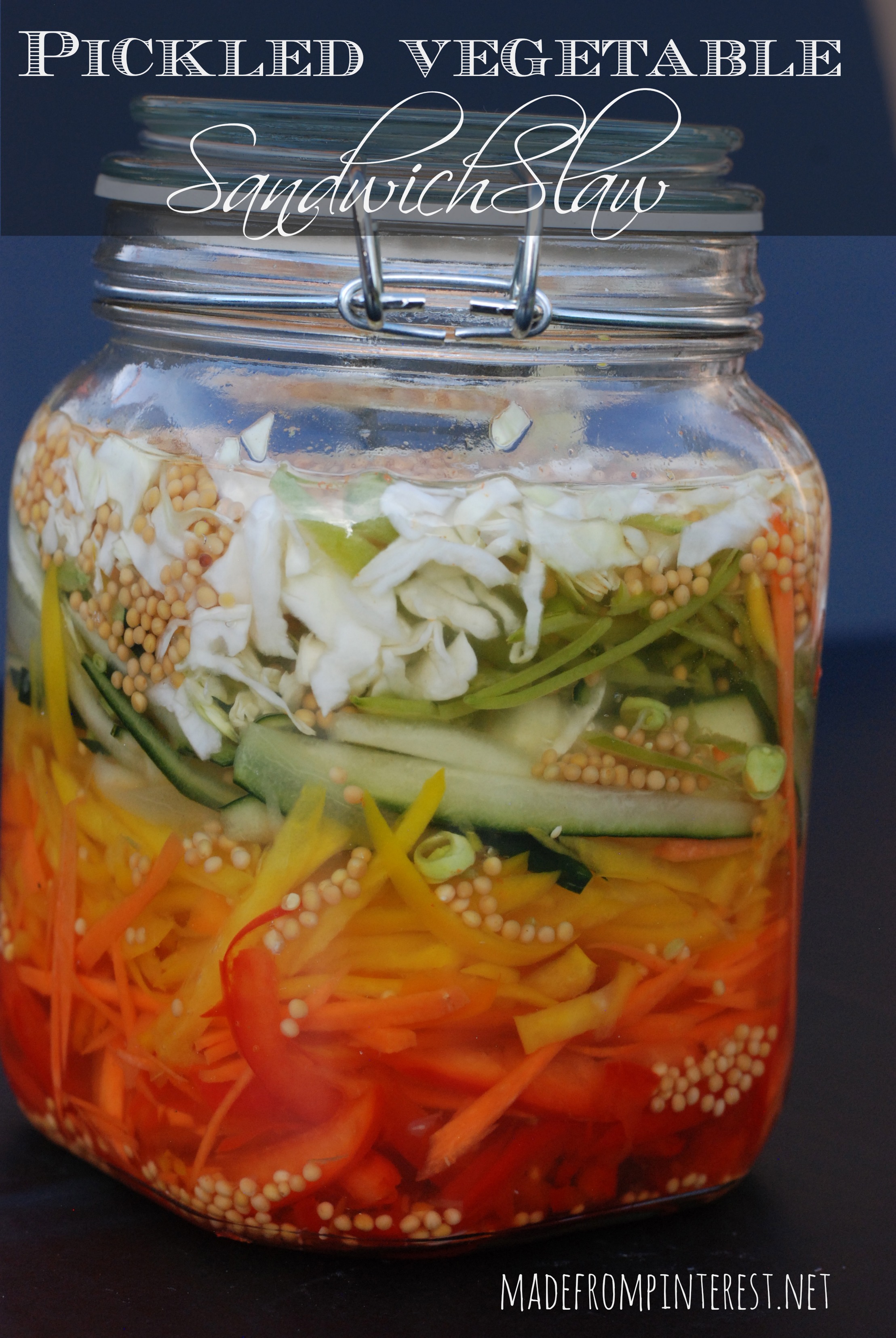 Two reasons.
The first being that I was drawn to all of the vibrant summer colors of the fresh vegetables that this recipe calls for.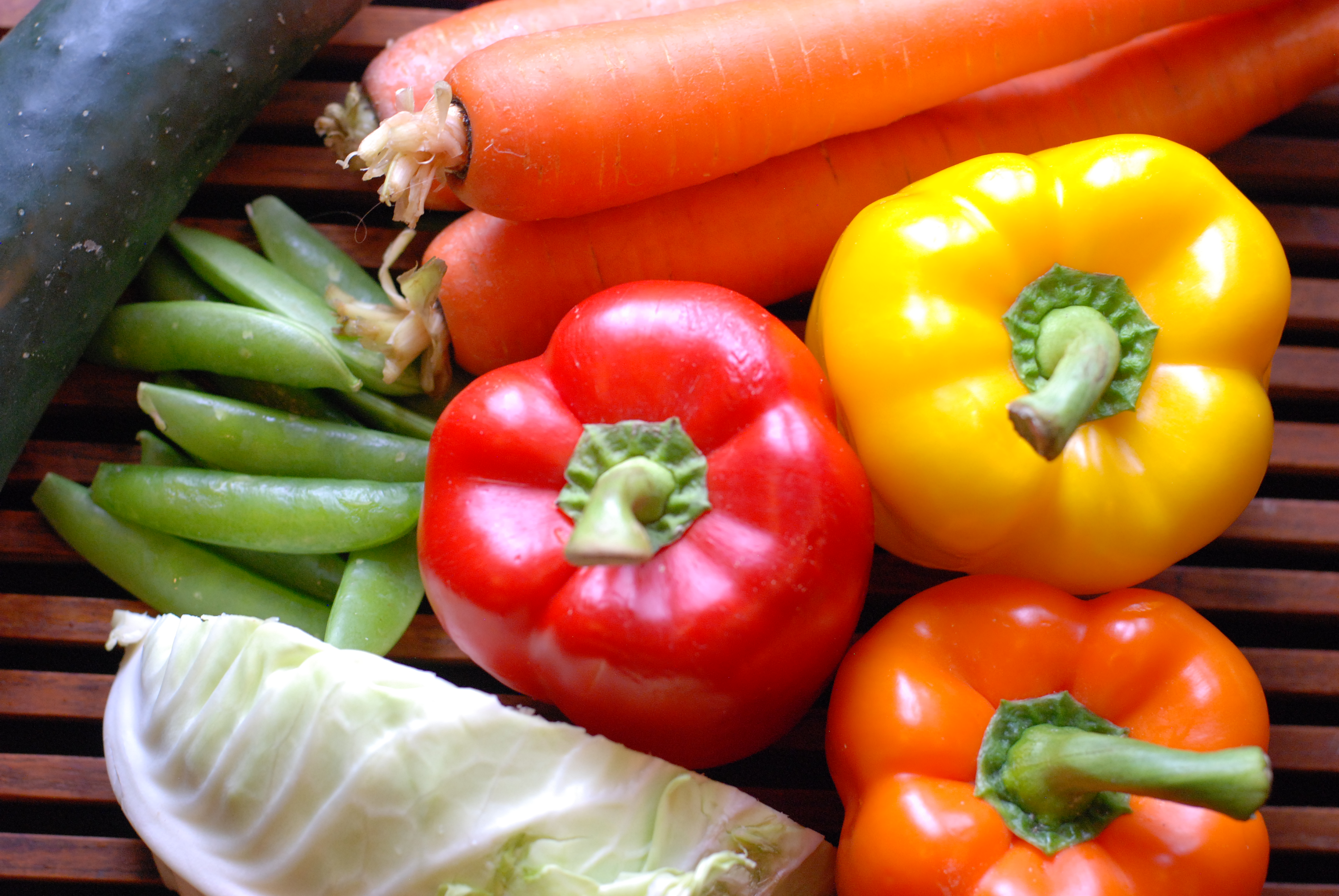 The second reason being the challenge that the author, Smitten Kitchen, says about this Sandwich Slaw. And I quote:
"If you're one of those people who saw the word "pickled" in the title and said "Ugh, no, sorry, not for me," do know, I was the same not too long ago and encourage you to fight the good fight for as long as you can, because once your tastes cross over to the vinegar side, there's little going back."
That would be me.
Putting my pickled prejudice aside, I bravely embarked on attempting to make this Pickled Vegetable Sandwich Slaw.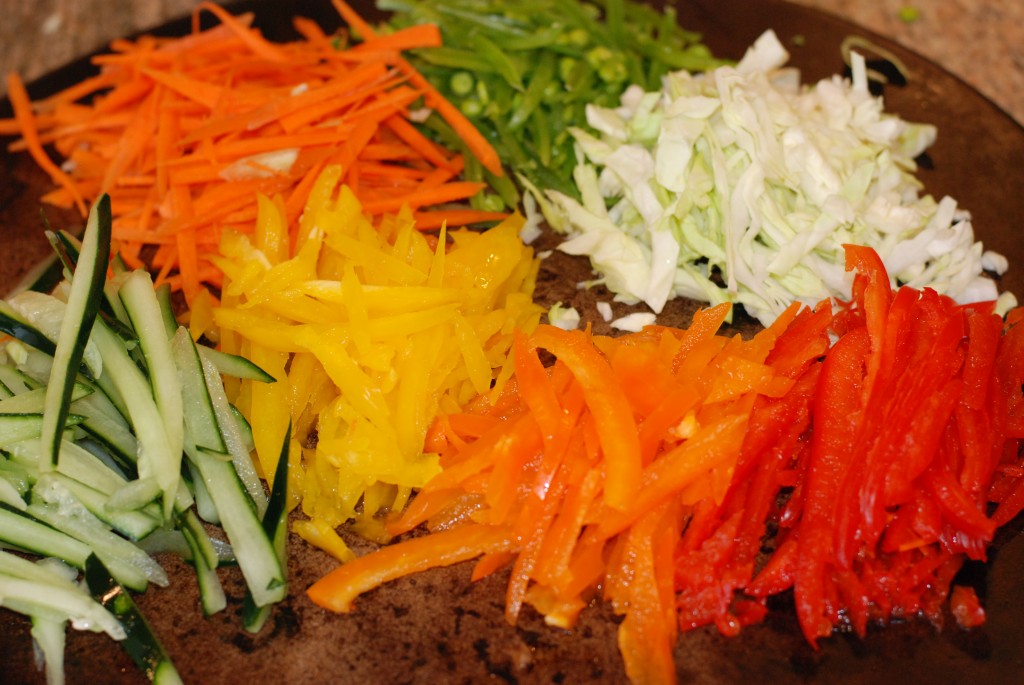 The recipe states that these will be lightly pickled within an hour and fully pickled within a day. This will also last in your refrigerator for up to one month.
That is if no one eats it.
Which they will.
Because I did.
Yeah, me who doesn't like pickled things. This adds an uh-mazing zest to a sandwich and could also be eaten solo as a side dish.
It's that good.
So try something brave today and make this Pickled Vegetable Sandwich Slaw. Just click on over to My Kitchen Escapades where I have shared the whole recipe.
You just may become a pickled fan.
Like me!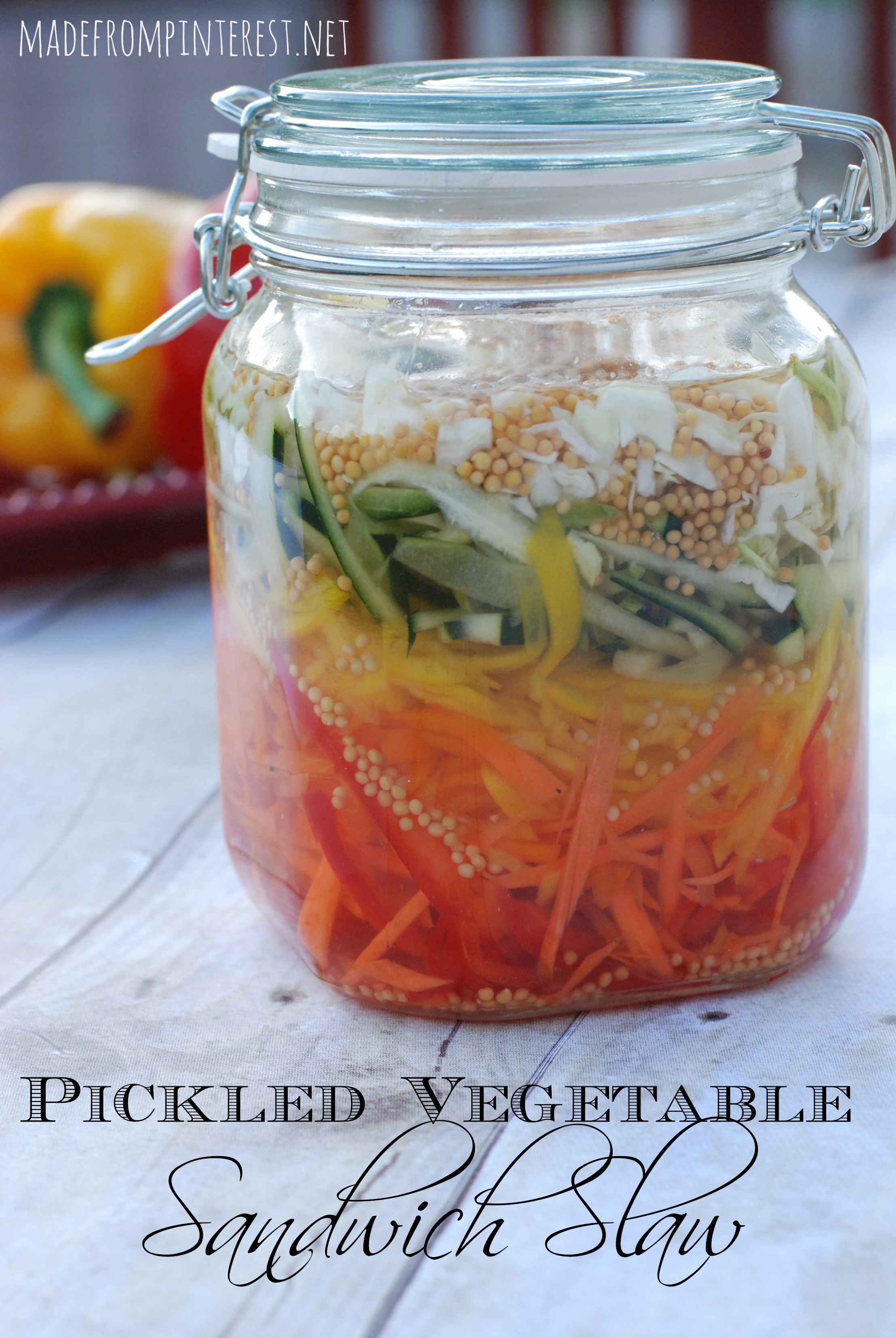 Hope everyone has a great Labor Day!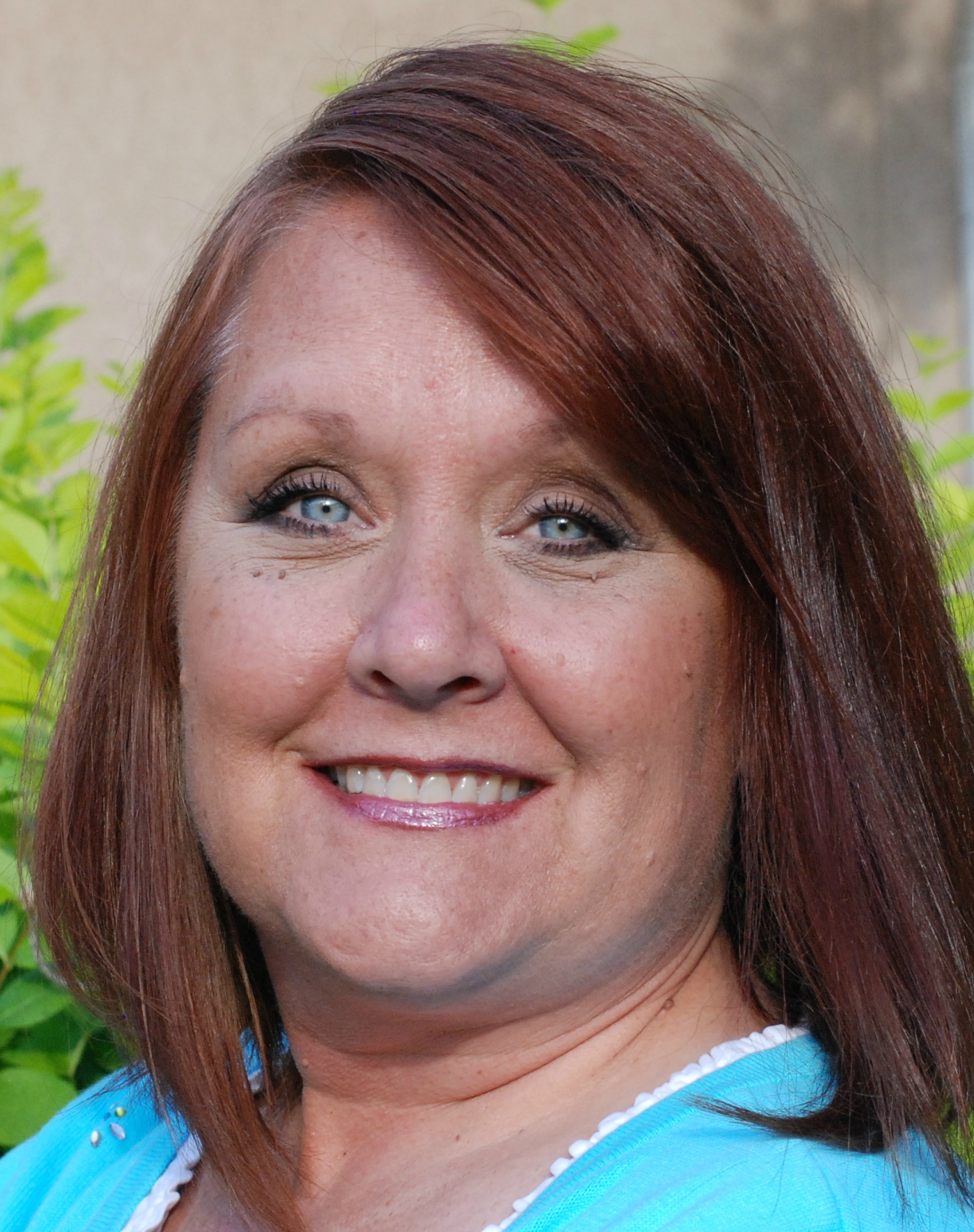 Monday Link Parties today!
Creating Really Awesome Free Things
Make Ahead Meals for Busy Moms
Check out these other great lunch ideas!

You can also find MadeFromPinterest on