What is your favorite season? I'll tell you what mine is in just a sec! But first I need to share with you that I grew up in Southern California. Yep, I'm a beach girl through and through. When I was younger, I couldn't care less about seasons – just give me beach weather all year long.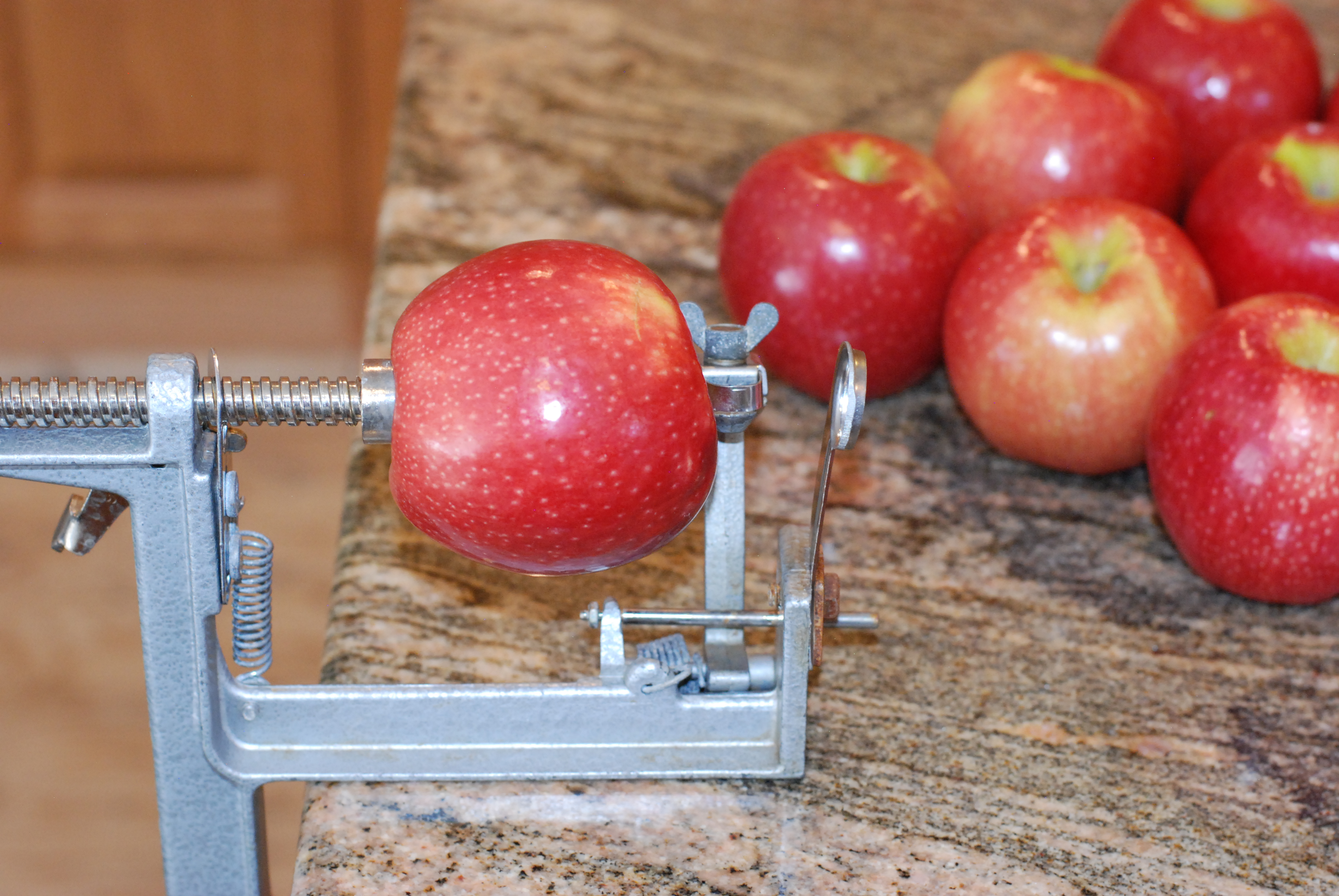 But then I married my husband. Bruce grew up in Portland, Oregon and was VERY used to having seasons. After getting married, we decided to settle down in Southern Calif. to start our life together.
When our first Christmas came around as a married couple, I was SO excited! I couldn't wait to decorate our teeny little apartment. I couldn't wait to buy my new husband some presents and I couldn't wait to go pick out a Christmas tree with him.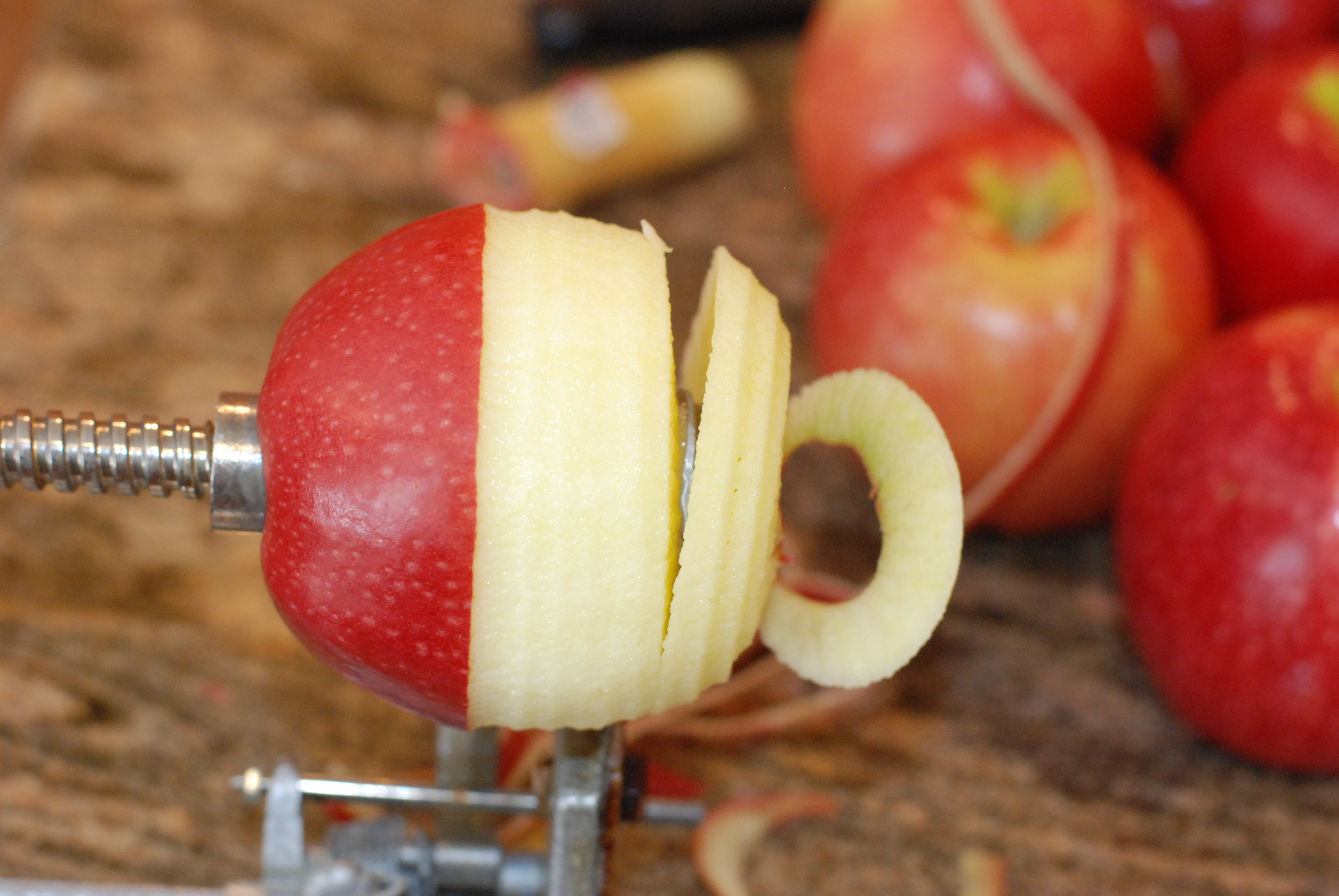 The day that we went to pick out our first Christmas tree, it was warm. Like really warm. Like shorts and sandal weather warm. Maybe even swimsuit weather warm. Which was normal and perfectly fine for me, but Bruce was really having a hard time getting into the Christmas spirit. Christmas to him meant cold weather and he was not excited about Christmas. AT. ALL.
Needless to say, our Christmas Tree selection night did not end well and being the sensitive newlywed wife that I was, my feelings were hurt that he was not in the Christmas Spirit. Bah Humbug!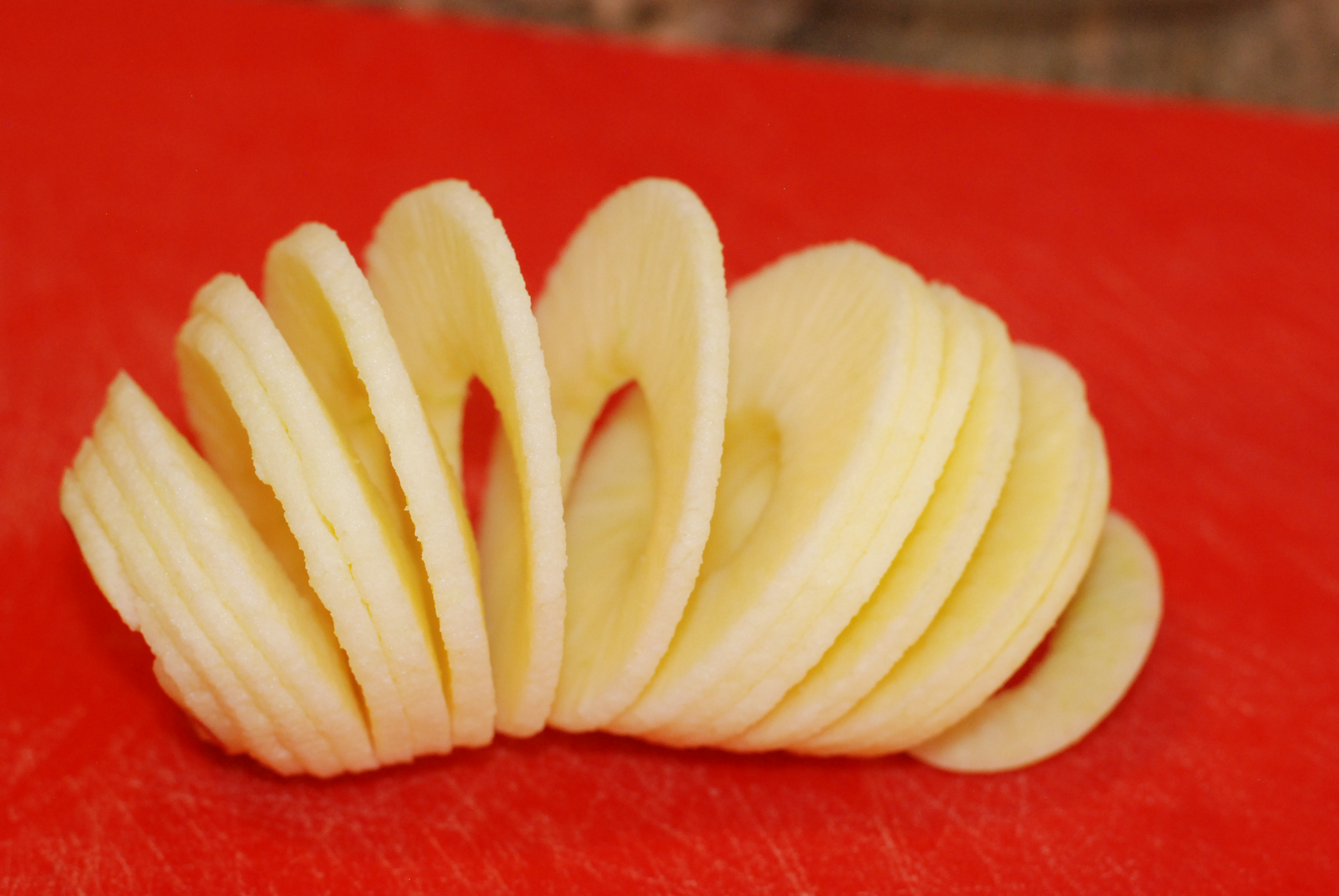 Fast forward thirty three years later and now for most of our married life we have lived in an area that was blessed with seasons. Sun in the summer. Cool, crisp falls. Snow and ice in the winter and fresh, green springs.
Now I look forward to every season. My body actually starts to yearn for the next one as the previous one starts to wane. And my favorite season now?
Definitely Fall.
Warm days with crisp mornings and cool nights. Leaves on the trees starting to change color. Oranges, yellows and reds. School starting. Halloween and Thanksgiving. I love it all!
So it's no wonder why I pin a ton of Fall things on my Pinterest Boards including this one for Crockpot Apple Butter from Changing My Destiny.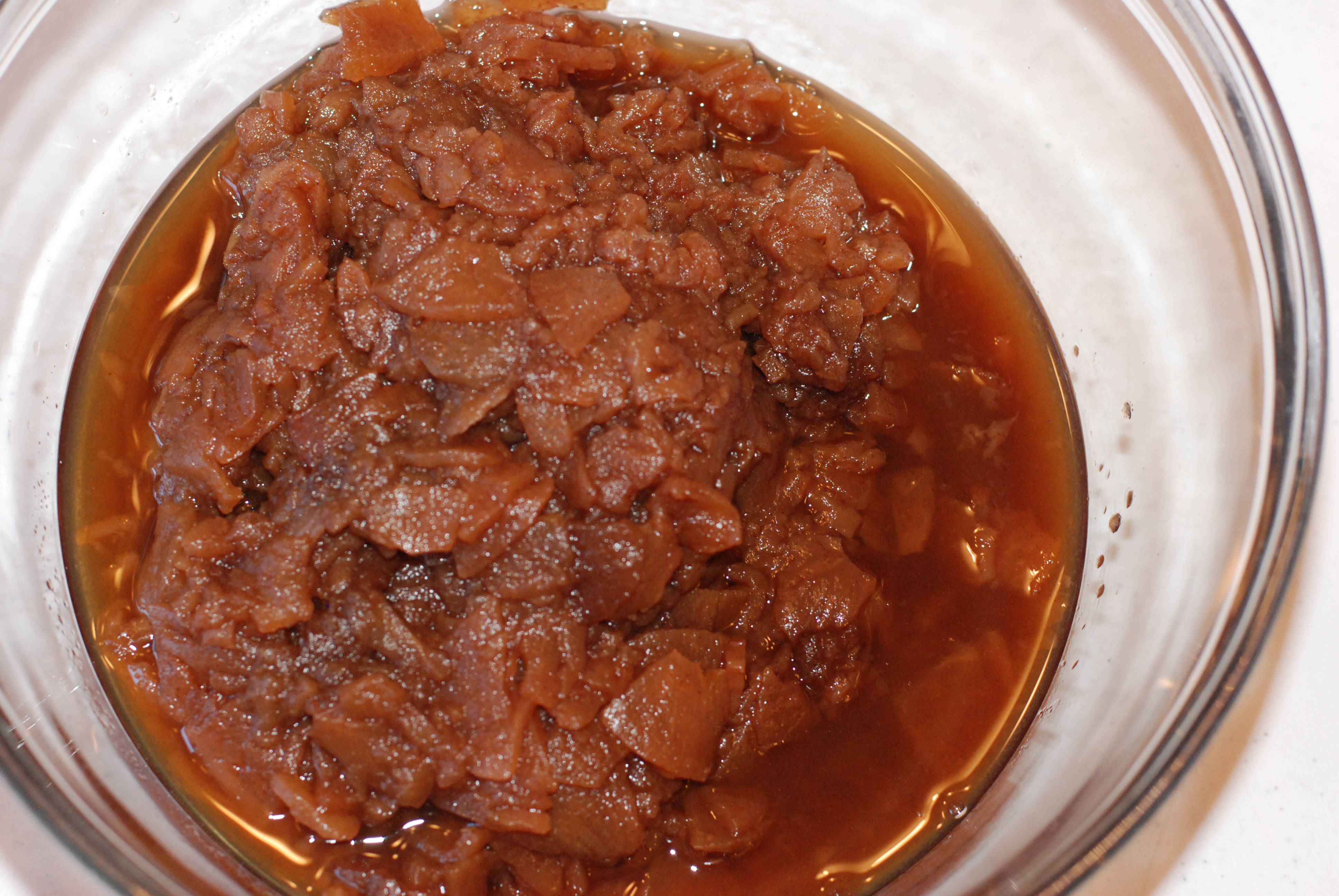 Boy, I loved how this made my house smell while it was cooking! (I love my crockpot and this is the one that I love!) Cinnamon and nutmeg wafting through the kitchen! I actually had people come in and comment on how great my house smelled! Ahhh….. Fall!
And now I get to enjoy the start of fall by eating this yummy Crockpot Apple Butter. It couldn't be easier and will definitely put you in an Autumn mood. Spreading this Apple Butter is like spreading a little bit of fall on your food. Fall on your bagels. Fall on some toast. Fall on some cinnamon bread.
And you know what holiday comes after the end of fall?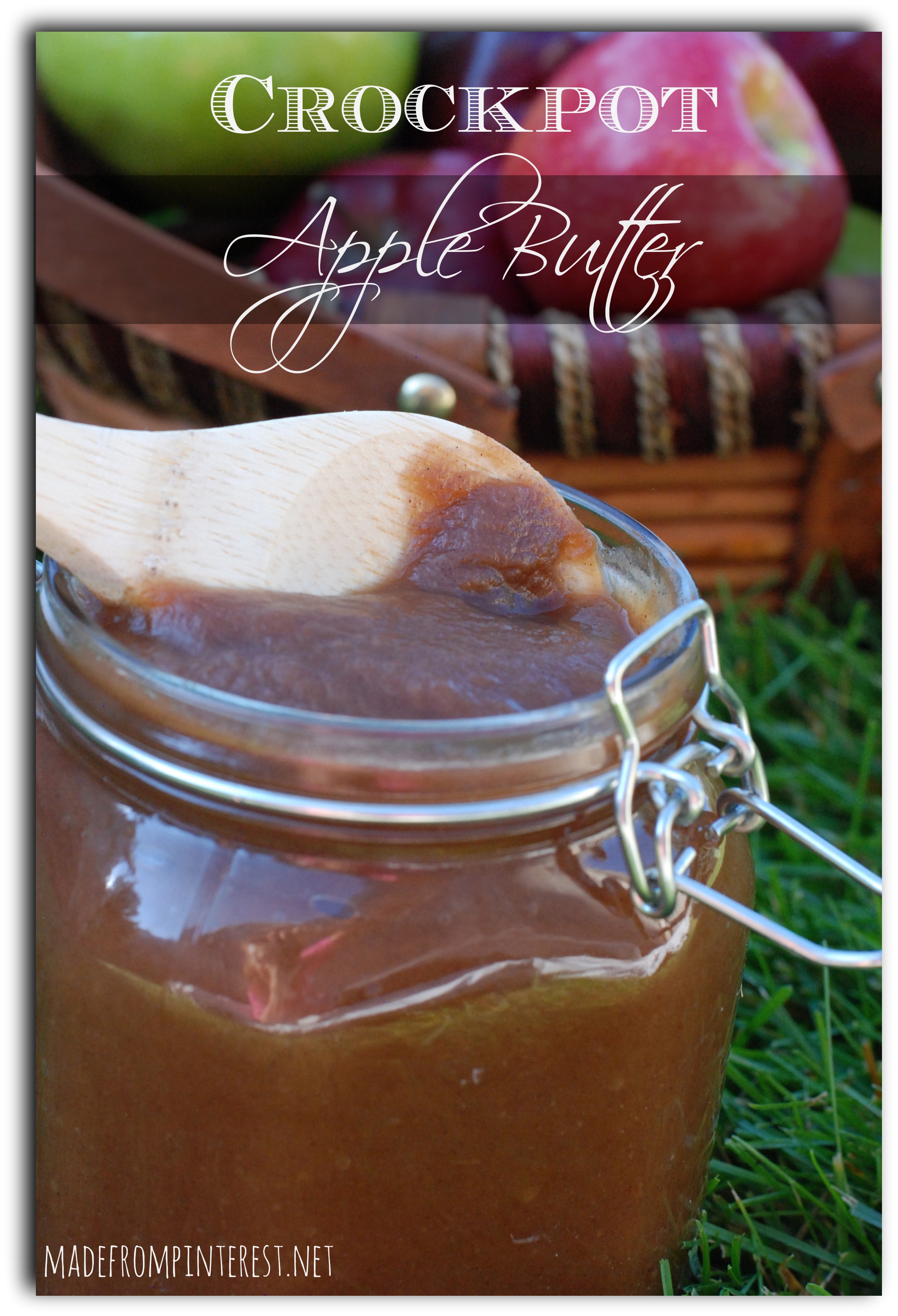 Yep, Christmas.
Hopefully the snow will be falling when hubby and I go to choose our tree.
This is a pin that definitely rocks! Enjoy!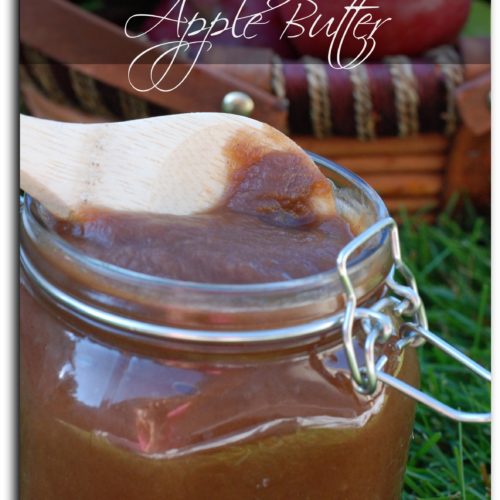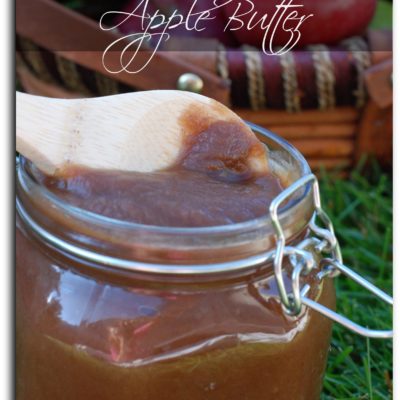 Crockpot Apple Butter
Ingredients
1

dozen apples

peeled, cored, cubed - I used Pink Lady Apples

1/2

Cup

Water

1/4

Cup

Brown Sugar

1/2

teaspoon

Cinnamon

1/2

teaspoon

All Spice
Instructions
Peel, core and cut up your apples

Mix your sugar, cinnamon and allspice and then stir this mixture into your cut up apples.

Pour your apple mixture into a crockpot and add the 1/2 cup water. Cook on med-high for 6-8 hours or until your apples are very, very soft.

When the apples are done, put your cooked apples (do not drain) into a blender, food processor and use an immersion blender to "cream" the apples into a smooth Apple Butter.

Depending on the size of your apples, the final yield will be around 2 pints.

This Apple Butter can be frozen to save for later!
These are the sites to party with today!