A big welcome to Mandy from Mandy's Recipe Box who is on the blog today sharing this Pina Colada Smoothie. If you haven't seen her blog, you need to go and look at some of the amazing recipes that she has!

This Piña Colada Smoothie makes you want to lie on a beach with the sun warming you up while you enjoy the ocean breeze. Or you can pretend while you sit on your couch/lawn chair and read a good book.
I love smoothies! Who doesn't? They can be super healthy or you can add in some fun stuff and make it not as healthy, but still amazing. Like me. I topped mine off with some whipped cream. And that's ok! Sometimes we need a treat. This is perfect for breakfast without the whipped cream or it's perfect for dessert with the whipped cream. Either way, you're gonna love this.
Ingredients

1 cup fresh pineapple chunks, frozen
1 cup coconut milk
1 banana, optional
1/4 cup ice cubes
2 tsp. honey, optional
Whipped cream for topping, optional
Directions
Place all but the whipped cream in a blender and blend until smooth.
Pour into a tall glass or two smaller glasses and top with whipped cream, if desired.
Serve.
You may also like these recipes: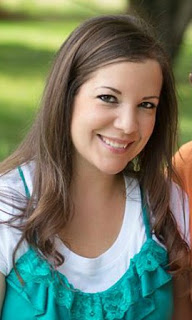 Come visit me on Mandy's Recipe Box for more delicious recipes!
Connect with me…
We're sharing this post with: