The Popcorn Secret That No One Is Telling You…until now! Make your homemade popcorn perfect. It's inexpensive, easy to make, and tastes so much better.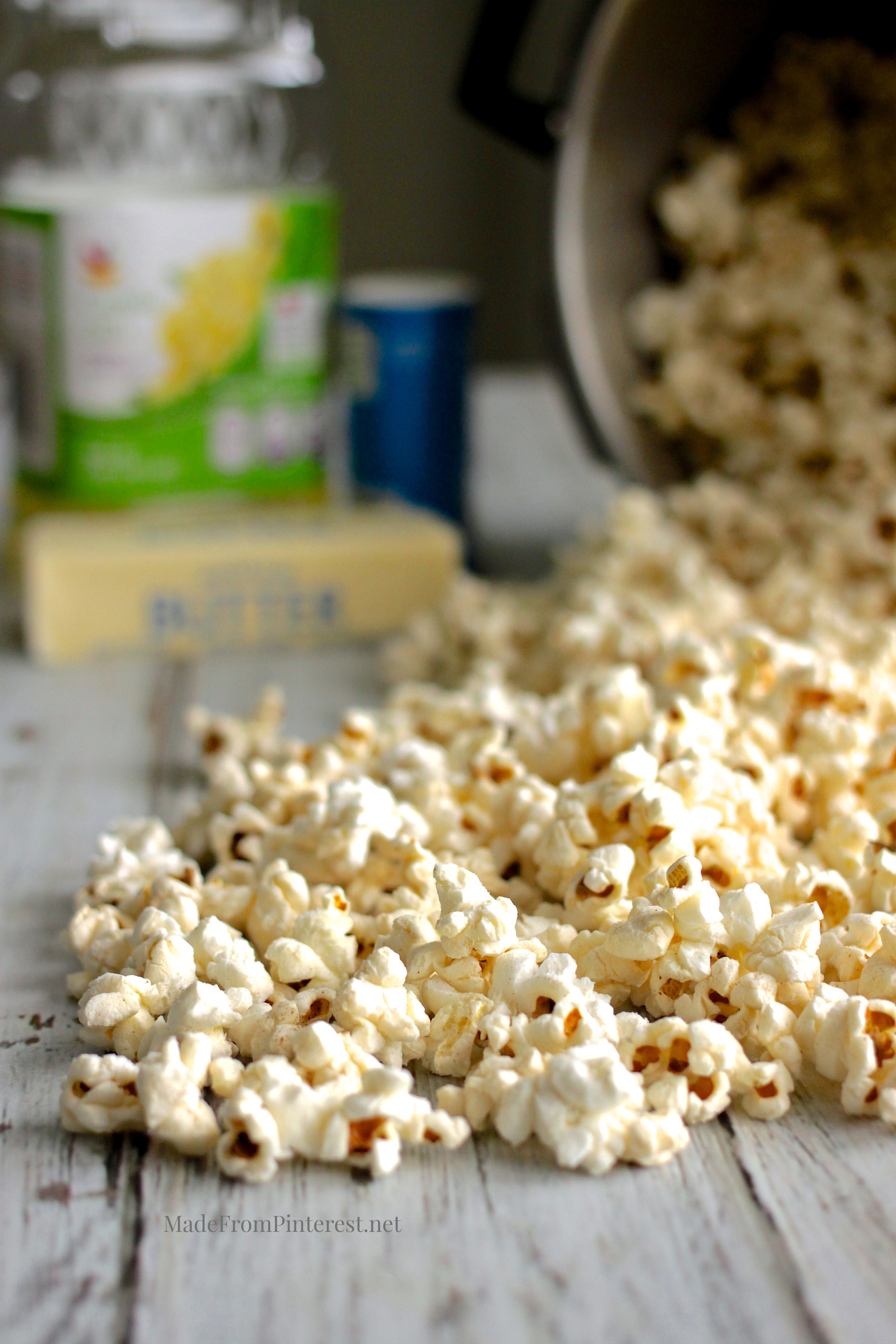 The Popcorn Secret That No One is Telling You
If you knew this secret already, shame on you for not sharing it sooner. Everyone should have access to wonderful popcorn at home.
My love for popcorn began at the movies. My sister's and I love to go to the movies. As you know, we don't live close to each other. When we do get together, we almost always go to the movies at least one time, if not more.
Once, we decided to see how many movies we could see in one day. We got out the newspaper (that is how people used to find movie times before the Internet. Anybody remember the TV Guide?), and mapped out showtimes and locations.
We calculated which movie to see first, how long the movie was, and how long it would take to travel to the next location. We quickly realized in order to meet our goal of six movies, we were going to have to see one or two movies we weren't really interested in, and we needed to see two movies at one location, then go to another location and watch two movies and back to the original location.
It took something like one tank of gas and 3 or 4 movie theaters to make it work. But we did it, starting at 10 a.m.
We were a little bleary eyed, and after eating movie popcorn all day in lieu of anything that resembled a meal (like we had time for that), we became movie popcorn connoisseurs. I don't know if it is just nostalgia, but it seems like movie popcorn used to taste more fresh and natural.
I have been on the hunt to make popcorn that tasted as good as what I remembered as a kid for years. I finally happened on it when I found Farrell Family Living Journal's article about movie theater popcorn.
After reading about tons of methods and tons of ingredients, I found they were using one I wasn't aware of. And it made all the difference! Simple, fresh tasting popcorn that was just like I remembered it. So what's the Popcorn Secret That No One is Telling You?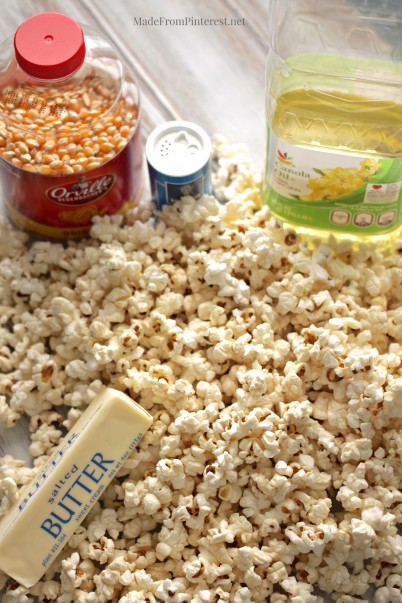 Morton Popcorn Salt
. One local grocery store used to sell it, but I haven't been able to find it there for over a year. Now I can only find it at Walmart, Target, or online.
Stock up and be prepared, because once you use this to make popcorn for your family, you will be making it all the time. My family likes this way better than movie popcorn.
What is so different? Salt is salt, right? Wrong. This salt is super fine. It sticks to the popcorn so instead of all the big granules of salt sinking to the bottom of the bowl, this salt sticks like more of a powder to the popcorn.
And that my friends is the Popcorn Secret That No One is Telling You. Simple right?
So instead of going out, rent a flick, stay home and enjoy. Not only will you save money skipping the theater, but the popcorn is way less expensive too. And you can see way more movies in one day at home. Go ahead and beat our record. I dare you. Just make sure you have enough popcorn on hand, or it won't be an authentic movie experience!
The Popcorn Secret That No One is Telling You
Ingredients
1/2

cup

popcorn - Orville Redenbacher Original is our favorite

2

Tablespoons

oil - peanut

vegetable, coconut, canola - whatever your preference

2

Tablespoons

butter - the real stuff

Morton's Popcorn Salt
Instructions
Put oil and butter in a large heavy bottom pot over medium heat until oil is heated and butter is melted.

Add popcorn and cover with a lid, leaving an opening for steam. I use an oversized lid so the steam can escape, but the pot is covered.

As the kernels begin to pop shake the pan slightly. When the popping slows down, remove from heat. I let mine sit for a bit in case there are any kernels that are still popping.

I pour a third of the popcorn into the bowl, salt to taste, and then repeat with the remaining popcorn.
How about a sweet treat to go with your salty popcorn? Try these!
Peanut Butter Chocolate Cheerio Chunks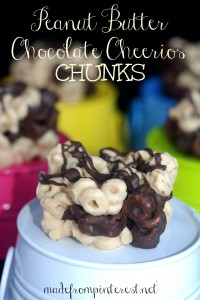 Ritz Rolo Sandwich Cookies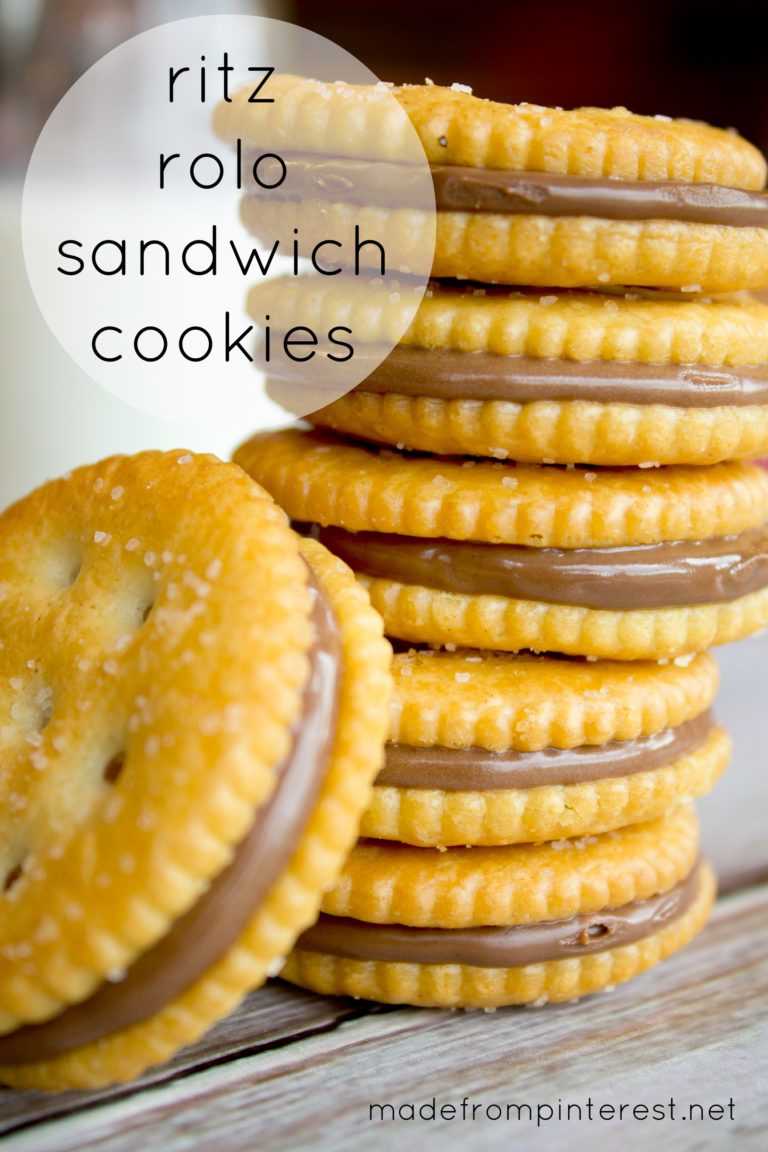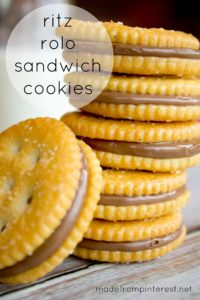 Chocolate Chip Cookie Dough Brownie Truffles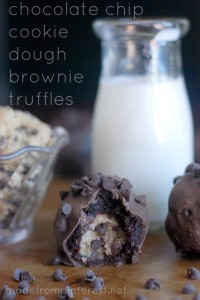 We're sharing this post with: