Are you ready for something so incredibly easy but looks so incredibly festive?
As with most families that have married children, the holidays need to be shared with both sides of the family. This is the year where our kids will be spending Christmas with their spouse's family so instead of having everyone home for Christmas, they will all be home for Thanksgiving. For which I am grateful!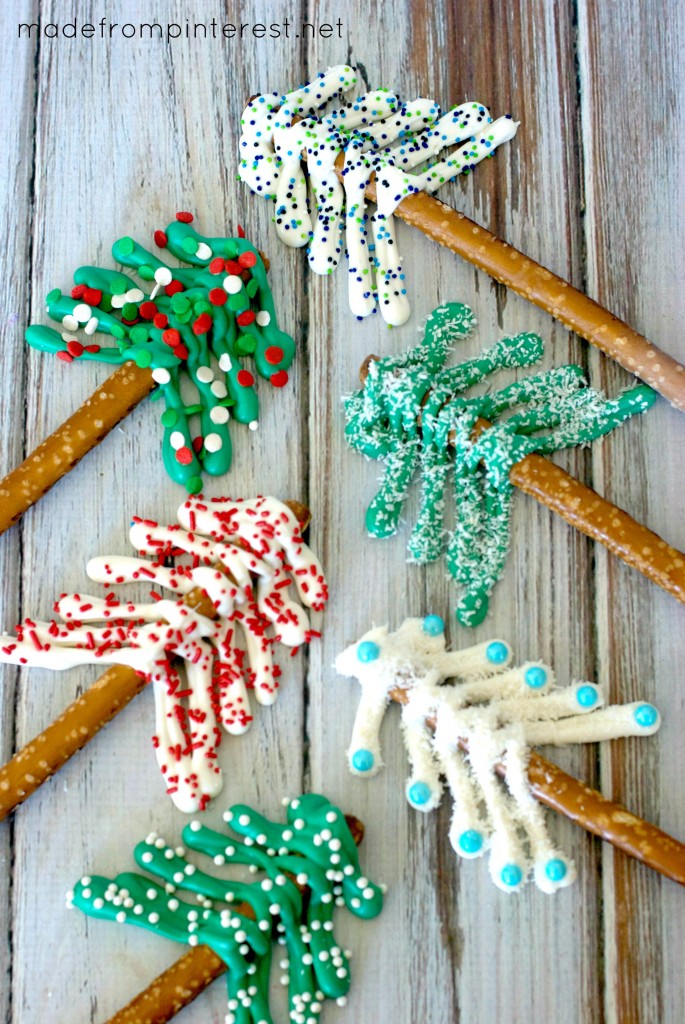 While they are here, we will be doing some Christmas related things. I have three little grandsons, two of which are old enough to cook and make crafts so on to Pinterest I went to find some activities to do while they are here. I was so excited when I found this pin from Sweet Rose Studio for these Pretzel Christmas Trees.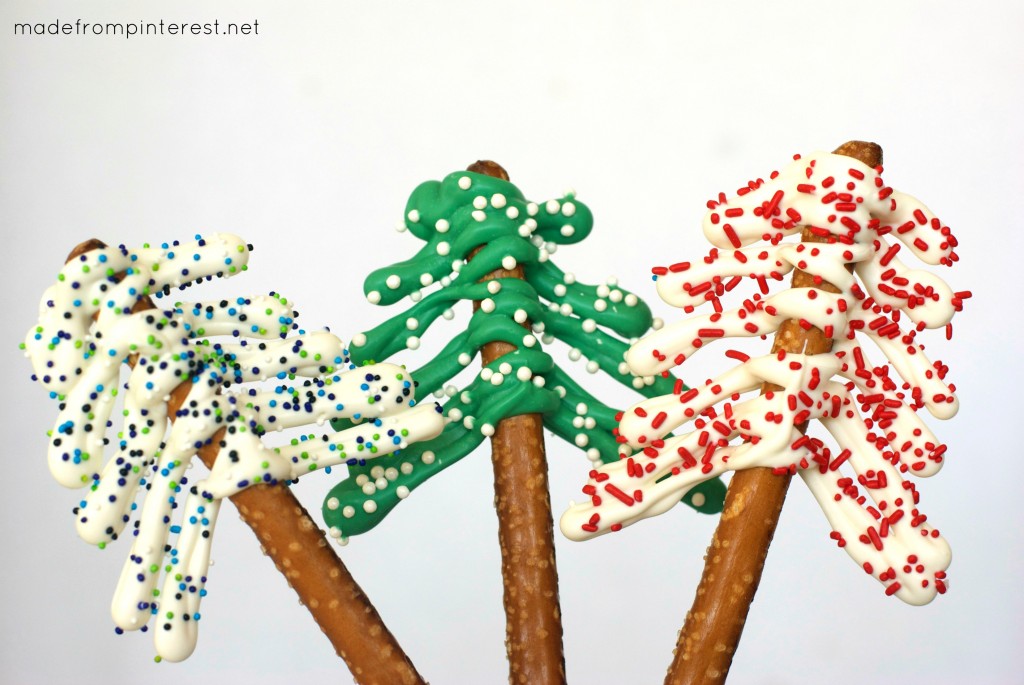 They turned out to be so, so easy and look so Christmasy!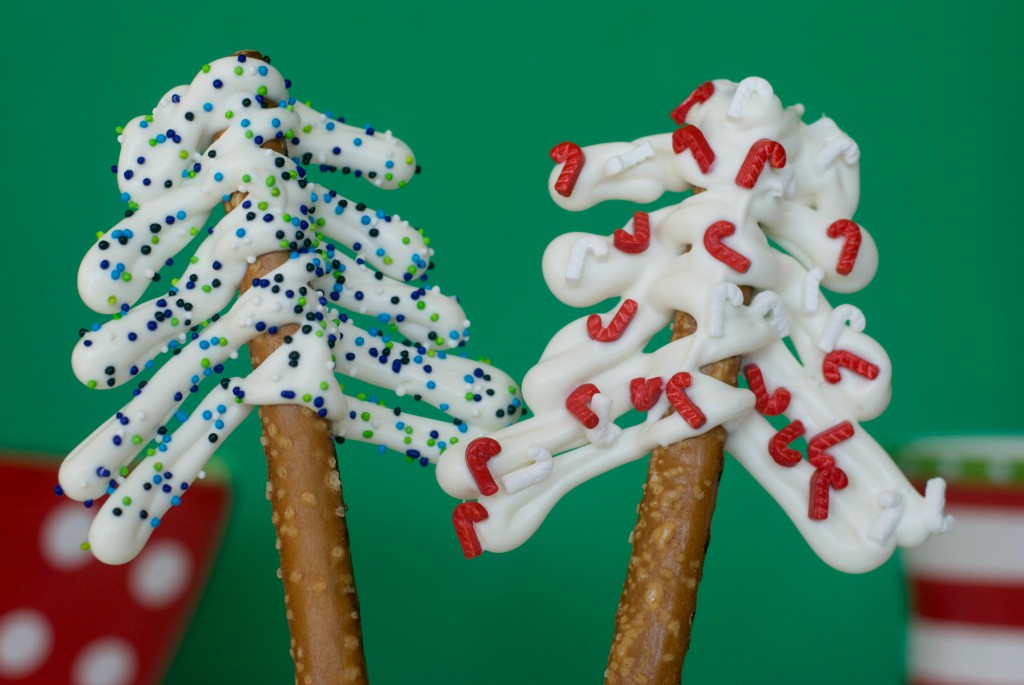 Only three items are needed to make these which are the thick pretzel sticks. I used the Snyder's brand of pretzels. You'll also need some white and green (or even red!) candy melts and whatever sprinkles strike your fancy!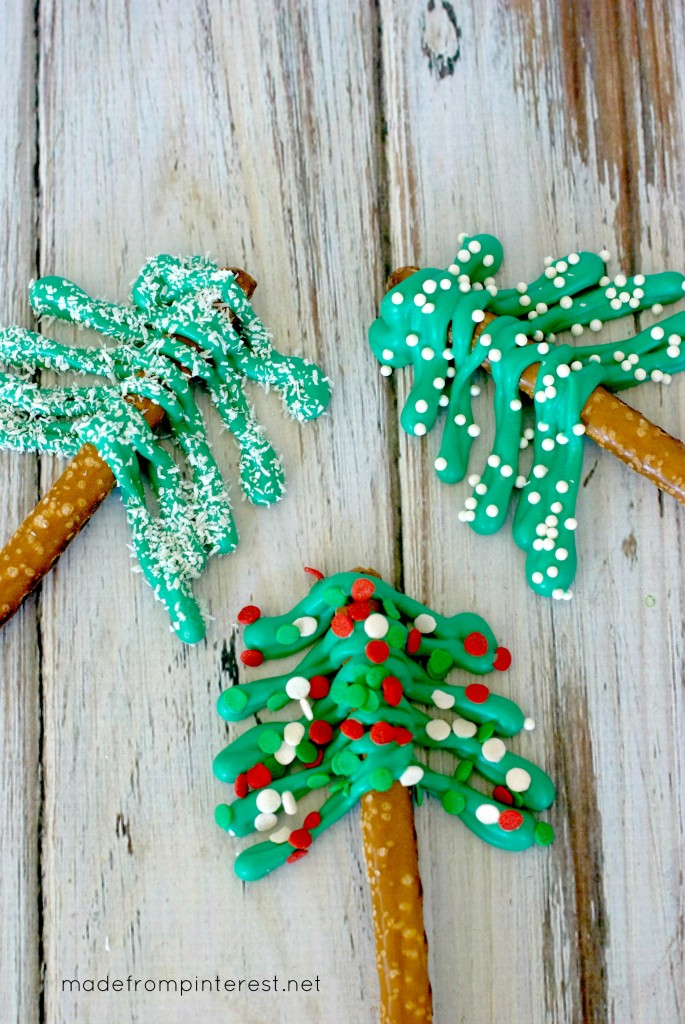 On some parchment paper or wax paper, lay your pretzel sticks about 6 inches away from each other. In a microwave safe bowl, melt your candy melts until there are no lumps. Very important! If there are lumps and you are going to use a ziploc bag, the lumps will get stuck and you will start to squeeze harder to get them out and then will end up having blobs on your trees. Just trust me on this one! Yeah, I did it multiple times. Sigh.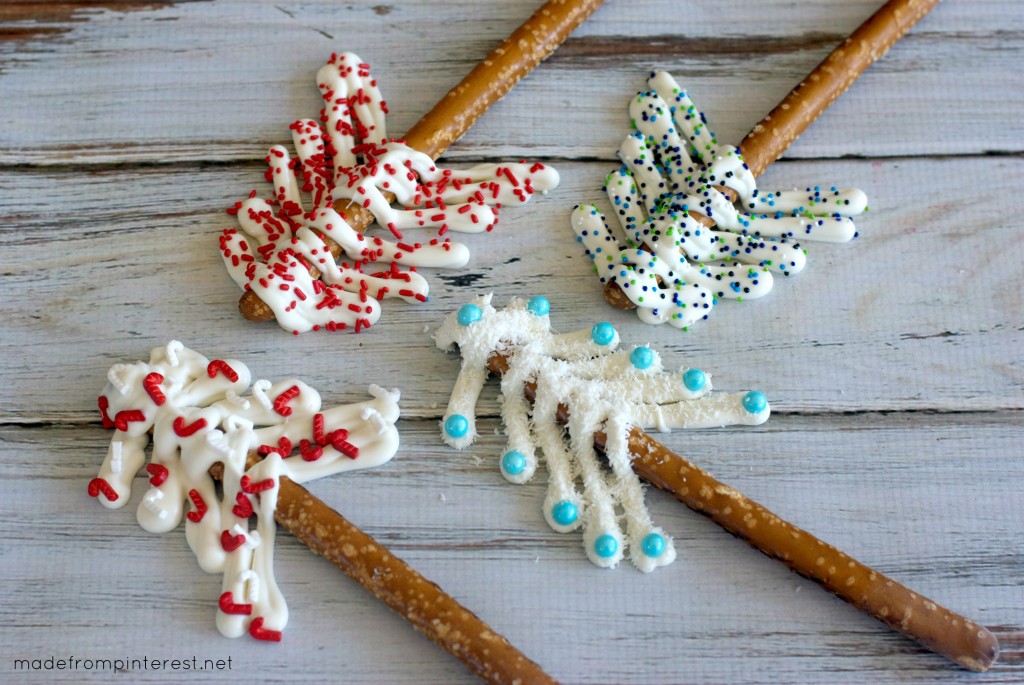 Spoon the melted candy melts into either a sandwich size ziploc bag or a decorator frosting bag. If you are using a ziploc bag, cut off a corner at the bottom.
Starting at the top, squeeze the melted candy and moving sideways across the pretzel, squeeze out the "branches" starting smaller and getting longer as you go down.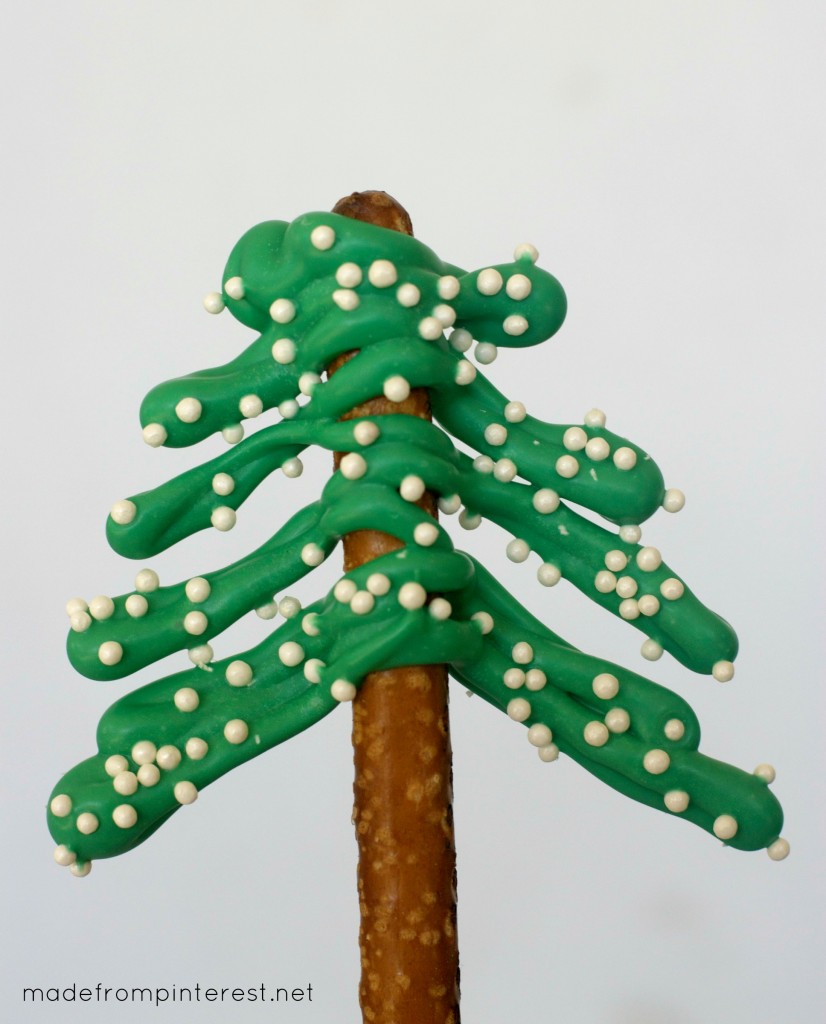 Sprinkle your desired sprinkles while the candy is still melted and then let cool which doesn't take very long at all! Which is a good thing, because my grandsons are going to want to eat these right away!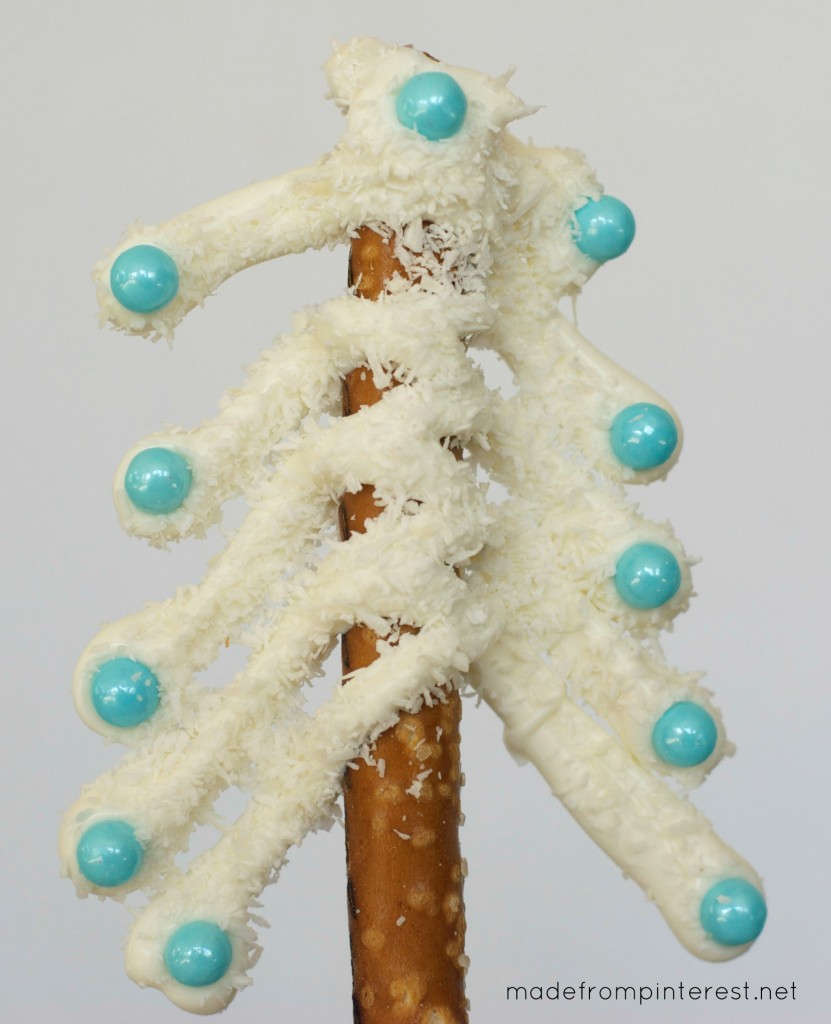 On the trees where it looks like I've sprinkled some snow, like the picture above, it is just ground coconut that I got from Winco. Great effect right?
You can go crazy with all the possibilities with these trees. I hope you make some with your family too!
This Pin Rocks!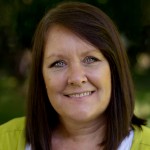 This awesome post has been shared with: Living Well Spending Less and Whipperberry