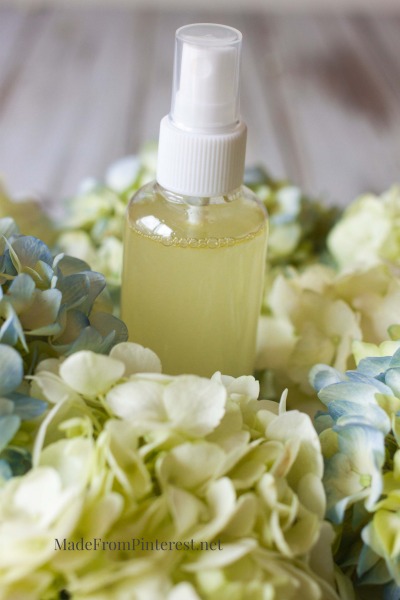 What would you say if I told you I think Stop the Stink Spray is a lot like Luna Lovegood? I am not kidding. Luna Lovegood is my favorite Harry Potter character. She became my favorite after I was offended by a Facebook quiz that professed to tell me which Harry Potter character I was most like, and it revealed I am most like Luna Lovegood. The ditz. The crazy girl. The nut job. I do have a sort of ditzlike quality to my personality. Gotta admit it. I also have to admit I was hoping for Hermione Granger. I love books. I love school. Then when my daughter was off from school for a long weekend and had settled in for a Harry Potter movie marathon, I reevaluated Luna Lovegood. Luna loves books. Luna loves school. Luna is a Ravenclaw! Ravenclaws are known for being clever, but eccentric.
My opinion for Luna started to change when she was the one to turn the group's opinion when the students met in Hogsmeade to discuss the possibility of Harry training them in the Defense Against the Dark Arts by asking, "Is it true that you can produce a patronus?". Clever girl. And again when she was the one to figure out who could help Harry find the Lost Diadem of Ravenclaw. I noticed that Luna is brave and loyal. She is forgiving when someone plays a prank and hides her shoes, and optimistic about finding them. So she is s a little bit crazy. She is crazy smart!
After watching the oh so funny Poo Pourri commercial, one has to wonder if it really works. A spritz from a little bottle on the surface of water in your toilet that can trap that nasty smell? Really? Could it be better than running the bathroom fan and a little spray of air freshener? I am here to tell you, it can! Would you call me crazy if I told you it is easy to make at home, and works just as well? Not kidding! This is as simple as going Number 2! So if you call me crazy, that's okay! Because just like Luna, this stuff is crazy smart! Here is a little tip from our household testers. Say you forgot to "pre poo" spray. A little spritz in the bowl after the fact works well too!
Here is what you will need to make your own Stop the Stink Spray:
a small spray bottle – found with travel supplies
water
20-30 drops of your favorite essential oils
In looking around at the various recipes of Stop the Stink Spray, there are some variations. Some call for rubbing alcohol, denatured alcohol, distilled water or glycerine. I found they all worked about the same. So I am keeping it simple.
Just combine the ingredients in a bottle, shake and spray as needed. It's that easy! The oils do rise to the top, so just give it a shake to recombine before spraying.
The classic combination seems to be lemongrass, grapefruit and bergamot. I used these in equal proportions. This is what we started with. But after experimenting, really any essential oil on its own or in combination that you find pleasing works as well as the original. You can easily create holiday scents for gift giving. Think stocking stuffers. And carrying a small bottle in your purse can help you avoid embarrassing social situations during this holiday season!
This pin from Happy Money Saver rocks because it is crazy smart like Luna!
This awesome post has been shared with: Living Well Spending Less and Whipperberry