Are you in need for some Valentine's Day Ideas? We are here to help, try any of these great ideas! Pop Top Cans For Valentines Day, Felt Heart Garland, DIY Chocolate Cupcake Toppers, Easy Chocolate Caramel Fondue, Conversation Heart Activity, Valentine's Day Heart Attack, Restaurant Steak or this Valentine's Day Free Printable
If you need something special really quick SoBe drinks are the way to go!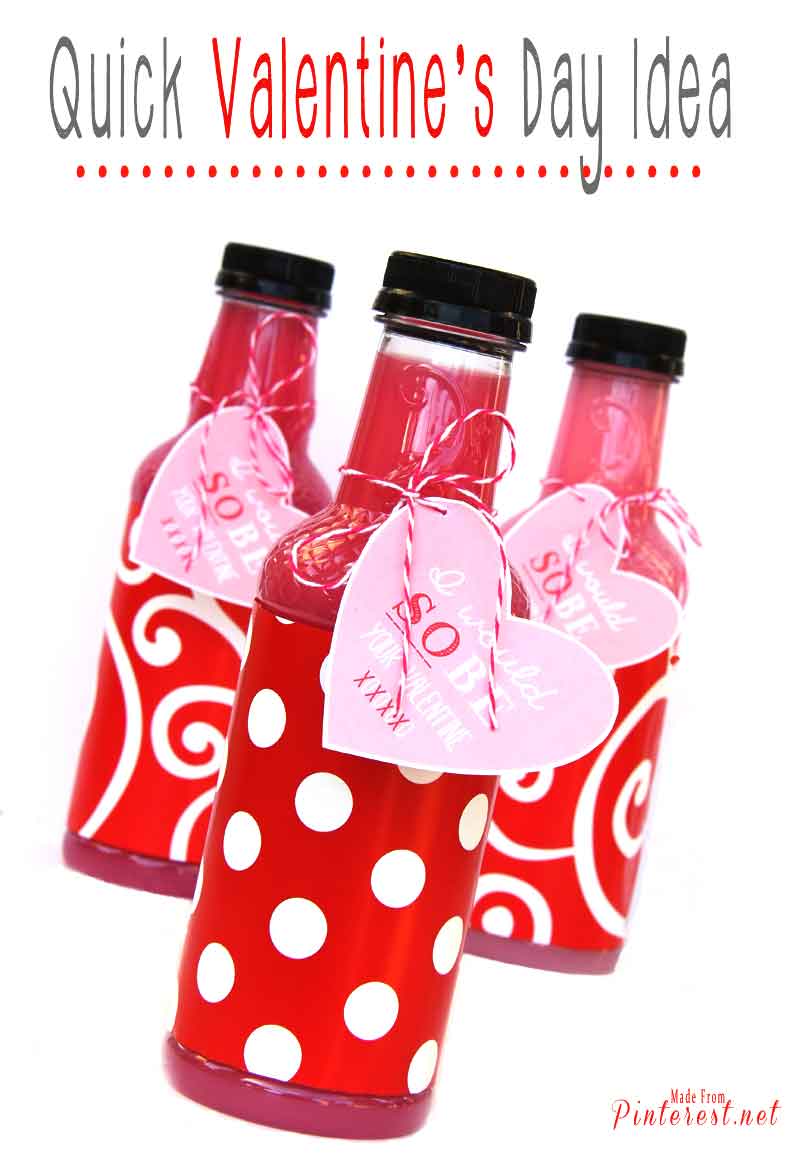 I have a household full of SoBe lovers so I was thrilled to find this darling free printable from My Sister's Suitcase. They post the most creative content, must be a "sister thing"!
My day got even better when I found SoBe's on sale for $1 each. I grabbed a bunch of them and headed home. I walked in the door and got started by cutting the SoBe labels off, then replacing them with some fun polka dot and swirly red and white wrapping paper. Next, I grabbed the free printable from My Sister's Suitcase. I punched a small hole in it and tied it onto the SoBe bottles with some pink and white bakers twine. It took me all of 15 minutes to make six great Valentine's gifts!
My kids noticed them as soon as they got home from school and have been begging me for one everyday. I keep telling them "did you know SoBe backwards is be so", and" I'd be so sad if you drink my SoBes before Valentine's Day!". They just don't understand my sense of humor…….that's ok because…
This Pin Rocks!