Hi all! It's Jen here from My Daylights and I'm excited to be sharing this Raspberry Lemonade Muffins recipe with you today!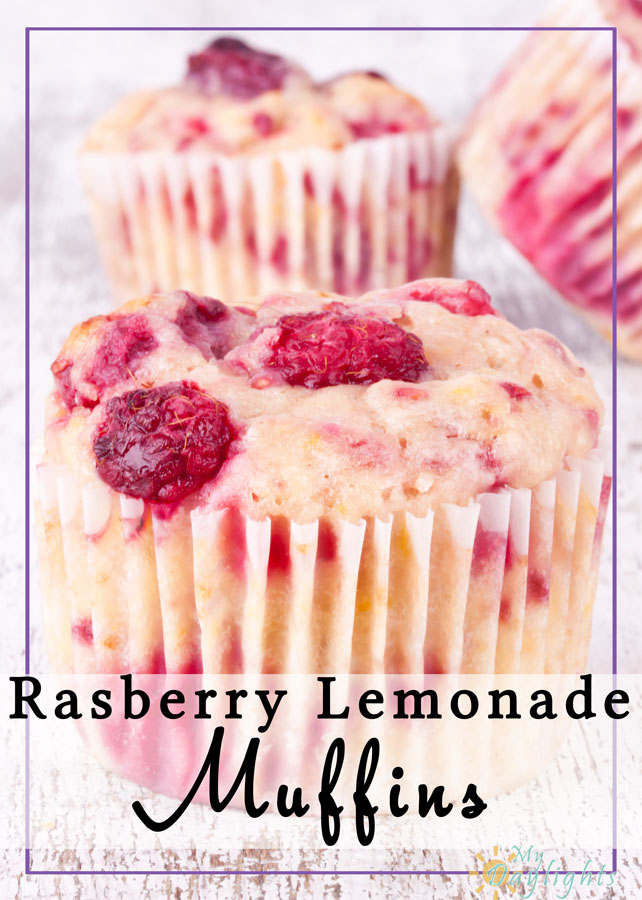 I love Spring! I cannot wait to see the flowers and to enjoy the fresh veggies and fruit that will come from our garden. There is nothing better than picking fresh raspberries from a bush in your backyard. I remember berry picking with friends growing up and eating those raspberries was better than any sugary treat!
Unfortunately, it's still to early to pick my own berries but I'm loving the prices in the stores lately. I recently bought a bunch of raspberries and I've been going crazy whipping up raspberry recipes. Our freezer is stocked! One of the recipes I've made are these moist Rasberry Lemonade Muffins. Every time I bake these up, they are gone in flash! However, if you have extras, you can easily freeze them. They make the perfect after school snack or can be thrown in with lunches too. To thaw them, you can remove them from the freezer and sit them out for about 45 minutes, microwave on high for 30 seconds, or in an oven at 350 degrees for 30-45 minutes.
You can also use frozen raspberries for this. It's perfect! I love having a good stock on hand of frozen berries. Just throw them in the batter either fresh or frozen.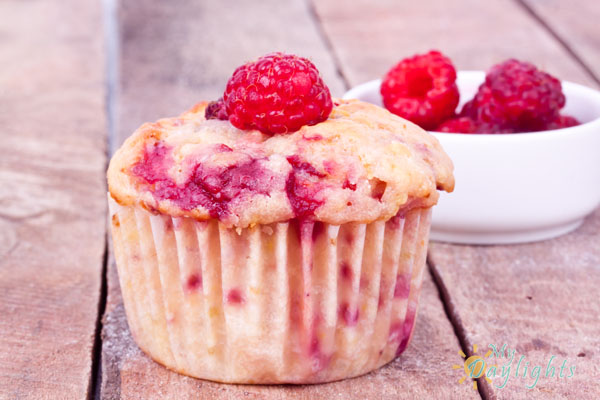 Just seeing the pictures makes me want to bake some up. I'm thinking these will be perfect for Sunday morning, enjoying a sunny Spring weekend.
Here's a fun tip too. Whenever you are using a glaze, poke some holes with a fork in the top of the cake, after they have cooled for a few minutes, and brush the glaze over the top. It will fall down in the holes and you'll get another burst of flavor in your bites of muffin!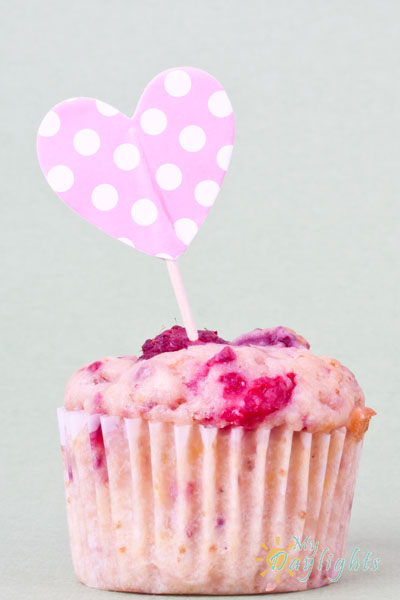 You can dress them up too. Wouldn't these be perfect for a bridal or baby shower?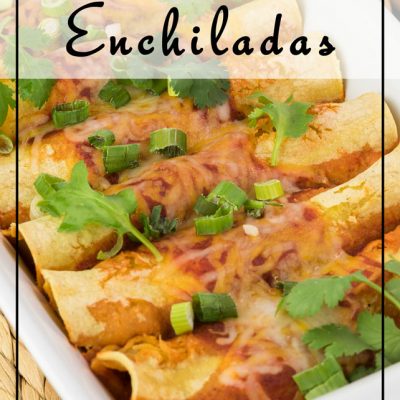 Raspberry Lemonade Muffins
A delicous pairing of summer's best flavors-raspberry and lemons-into a moist muffin!
Ingredients
For the Muffins:

2

ups all-purpose flour

2

teaspoon

baking powder

1/2

teaspoon

baking soda

1/2

teaspoon

salt

1/2

cup

milk

1/4

cup

melted butter

1

cup

greek yogurt

or sour cream

2

large eggs

1

teaspoon

lemon extract

may use vanilla too

1

tablespoon

lemon juice + zest of 1 lemon

1

and 1/2 cups

12 oz fresh or frozen raspberries

For the Glaze:

1/4

cup

sugar

1/4

cup

lemon juice
Instructions
Preheat the oven to 375 degrees F.

Spray a muffin pan with cooking spray and set aside.

In a large bowl, combine the flour, baking powder, baking soda, and salt. Whisk and set aside.

In a medium bowl, combine the sugar, milk, melted butter, yogurt (or sour cream), eggs, lemon (or vanilla) extract, lemon juice, and lemon zest. Continue to whisk until the sugar dissolves.

Pour the wet mixture into the dry mixture and fold until just combined.

Fold in the raspberries.

Divide the muffin batter into the muffin pans and bake for 18 - 22 minutes or until a toothpick inserted into the muffin comes out clean with just a few crumbs.

Let muffins cool in the pan for 10 minutes before removing to a cooling rack.

For the glaze, combine the sugar and lemon juice in saucepan. Heat on medium heat. Simmer until sugar is dissolved and mixture is syrupy.
My favorite part of these muffins is getting a burst of raspberry when you bit into them. Yummy!
I seriously cannot wait to share more fun recipes using the flavors of spring and summer.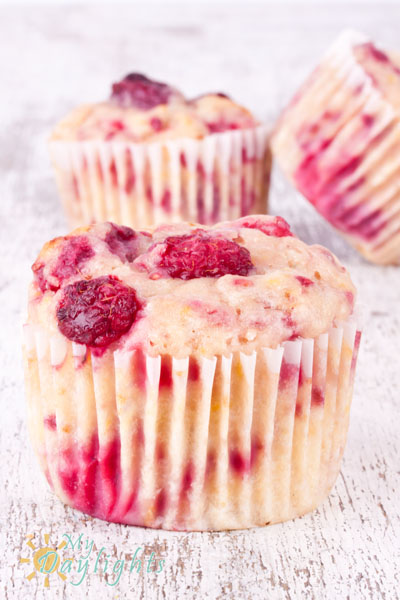 I hope you love these Raspberry Lemonade Muffins as much as we did. What is your favorite way to use berries in baking? I'd love to hear because I have a lot of berries to use up!
Mother's Day is fast approaching and here are some fun ideas over on My Daylights: