Have you tried the vinegar trick? This is the question that nosy, know-it-all neighbor asks Owen's parents in one of my favorite children's books by Kevin Henkes. Owen is having trouble giving up his blankie and the neighbor suggests they soak it in vinegar so he won't be able to stand the smell and will give it up without any coaxing from his parents. Owen is too smart for that, and it doesn't work. Lately, it seems vinegar does the trick for just about any cleaning job. It is a magic ingredient. Vinegar may not have solved Owen's blankie problems but this vinegar trick will get your refrigerator water tray looking like new.
Do you have icky water stains on your refrigerator water dispenser tray?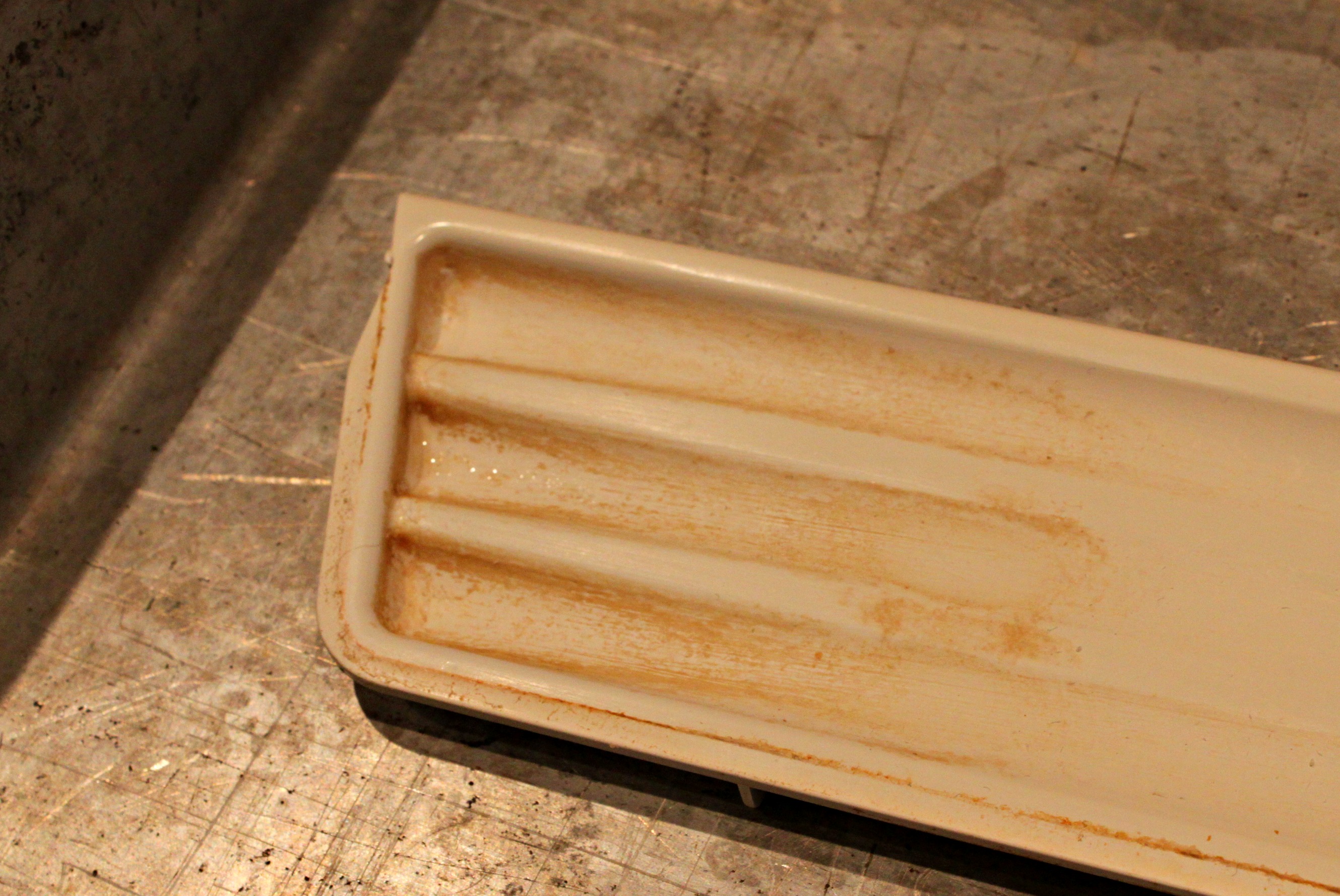 Well no more! Here is a quick and easy fix with just vinegar, dish soap and a brush.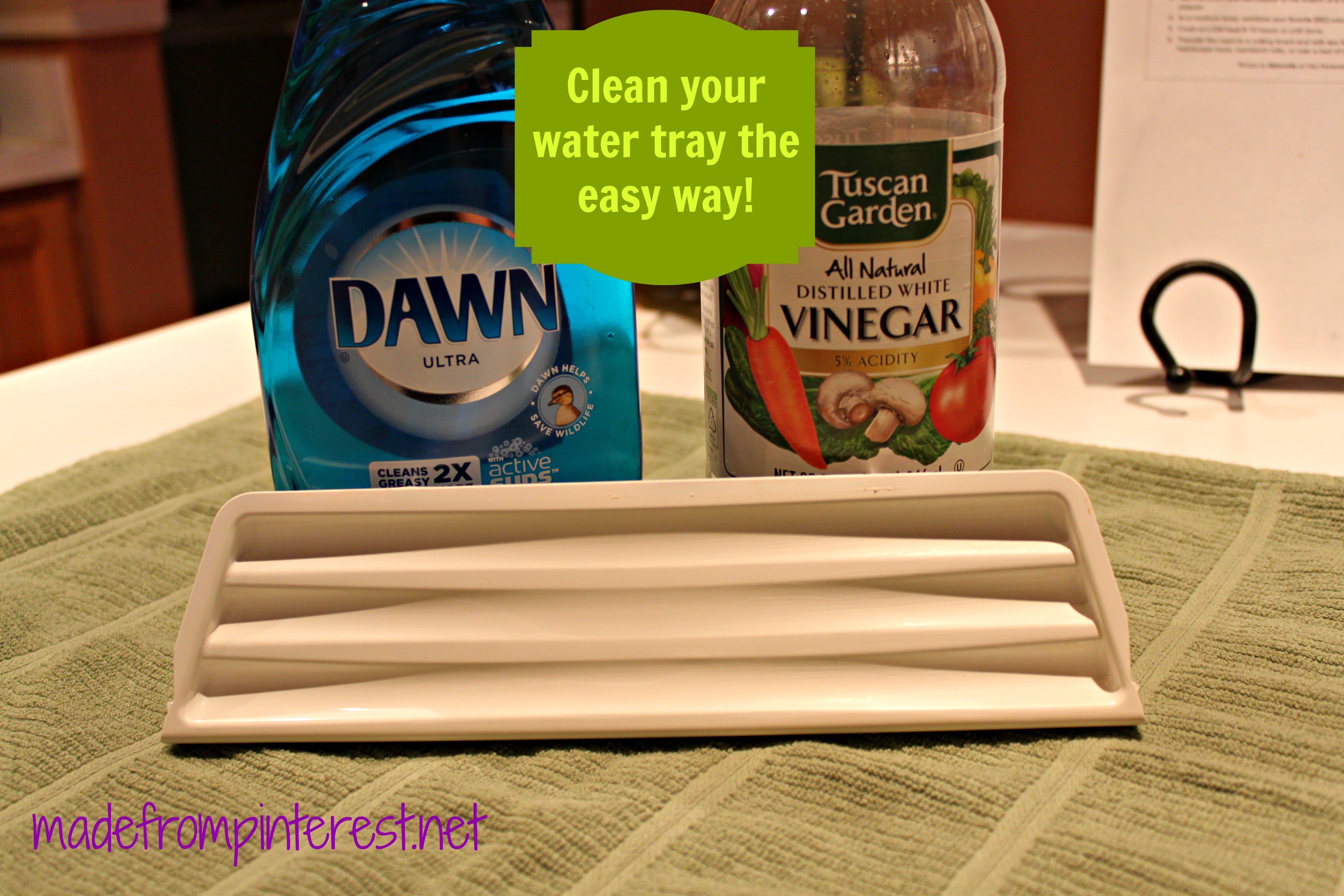 Just soak your dispenser tray in vinegar for 3-5 minutes. Not jokin', that is all it takes. Scrub with a brush and a small amount of dish soap.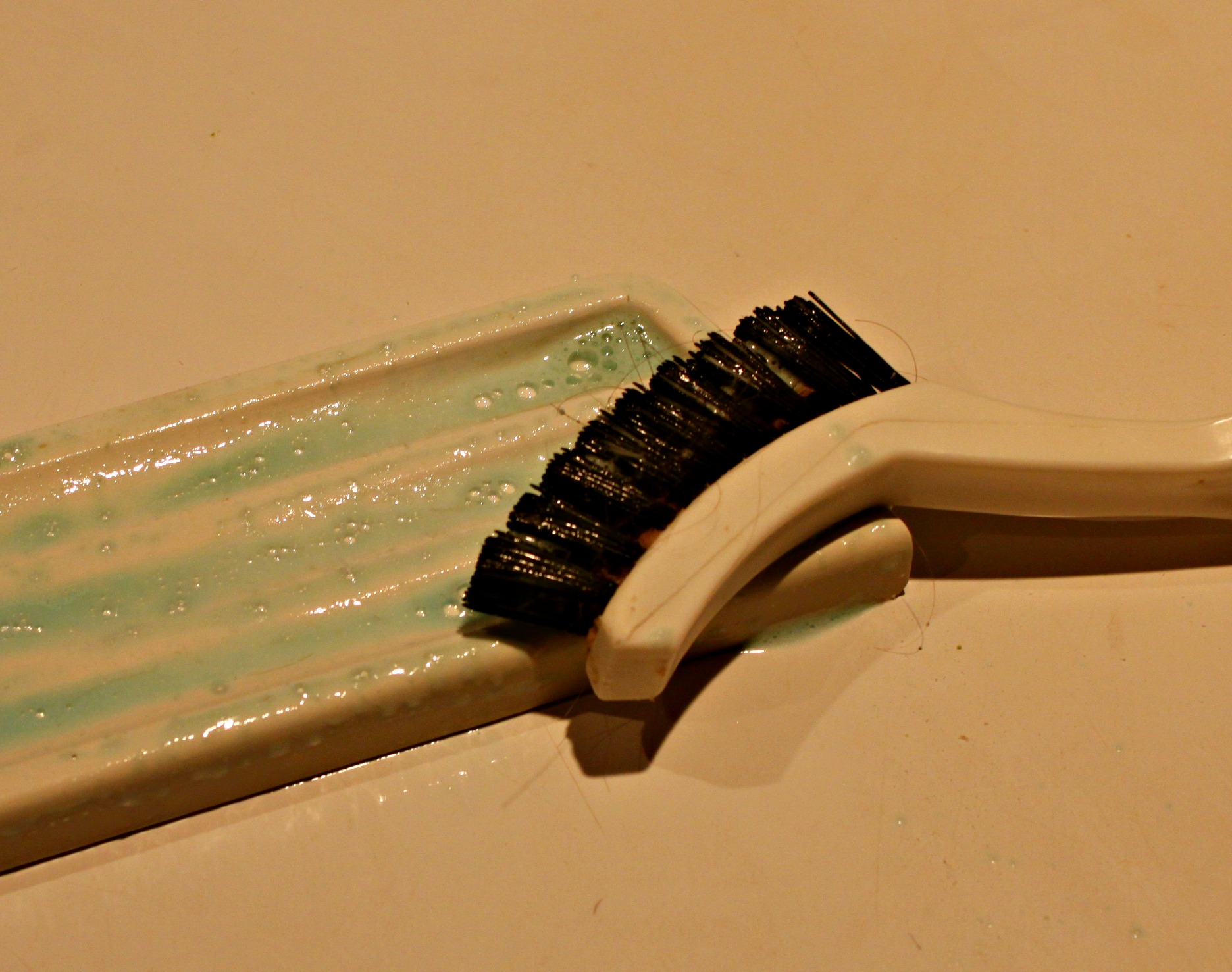 Easy peasy, you are done! Wow! What a difference.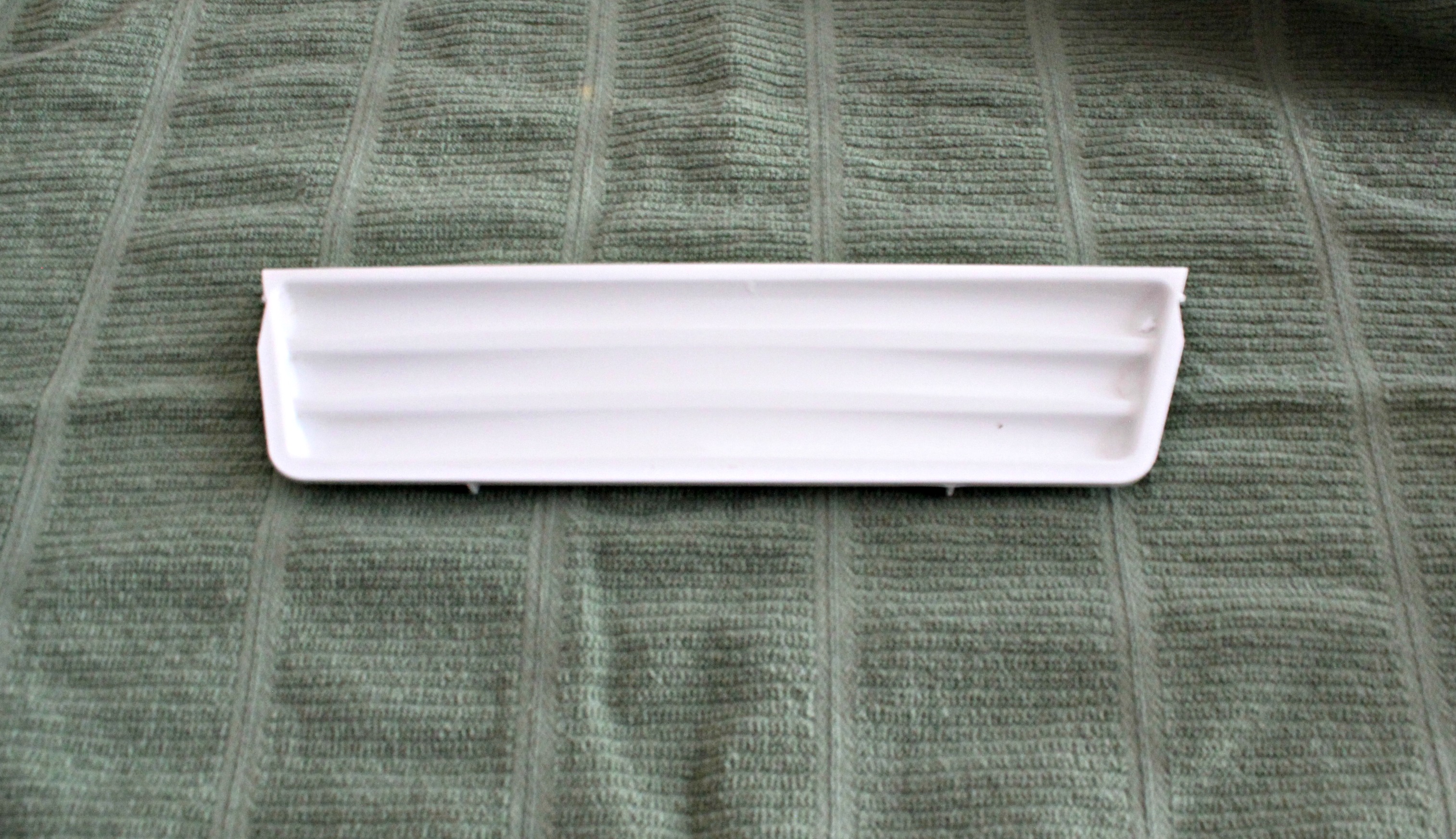 This Pin Rocks!
Thank you to Embroitique for this refrigerator water tray cleaning trick.
We are thrilled to be linking with these sites today: Creations by Kara Lil, Luna Ginger Snap Crafts And Sew We Craft Together Lady Behind the Curtain Printabelle Parties