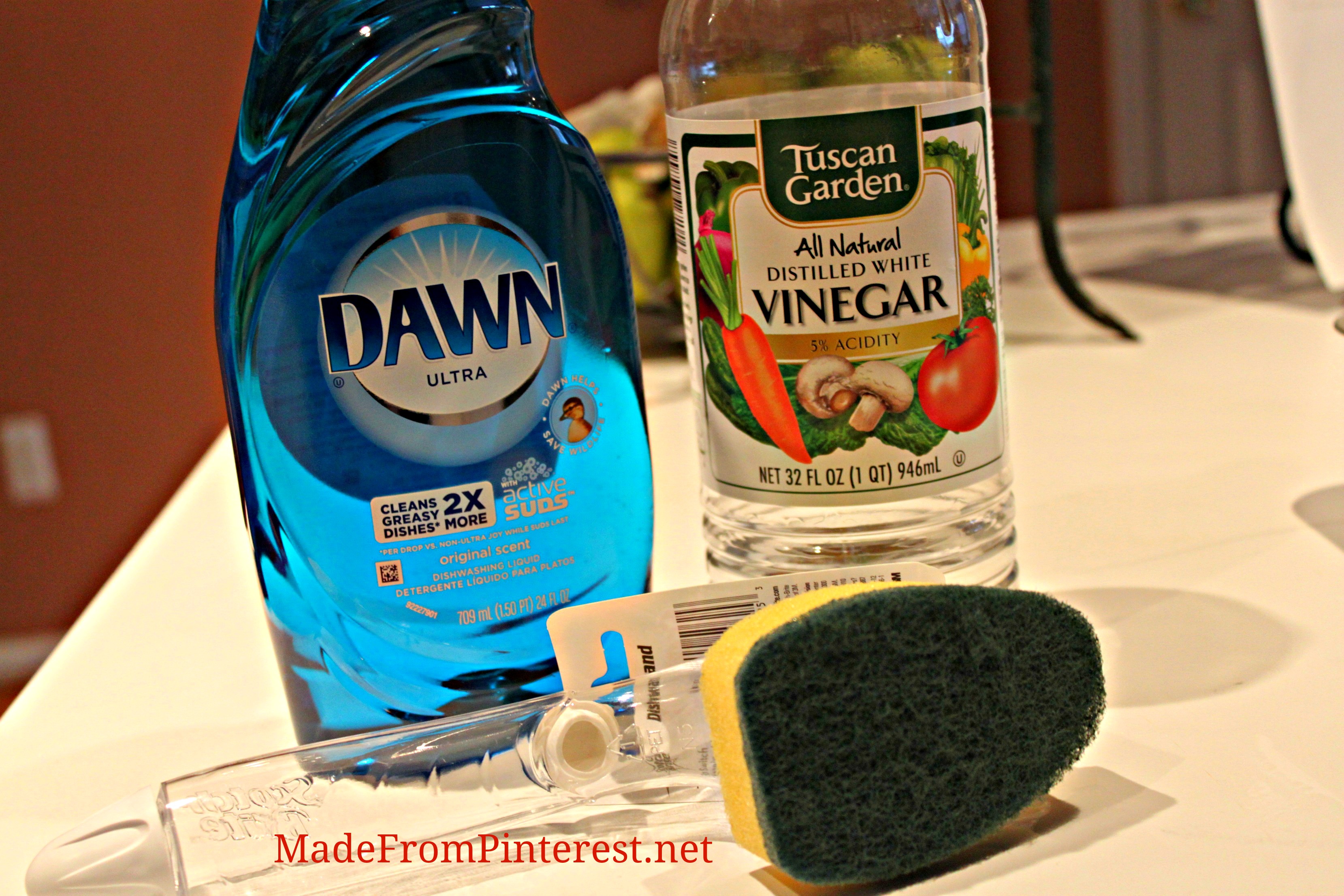 Are you more of a homemaker or a housekeeper? I tend to be more of a homemaker; housekeeping is not my strong point. So I love anything that makes cleaning up quick and easy. I also like to break up cleaning jobs and do them a little each day, rather than one big, go through the whole house at once approach. This super, simple shower and tub cleaner takes just two minutes a day! Even your teenagers can handle this. At least mine better be able to. Margo of Joyful Homemaking, who is the source for this pin, says her distaste for cleaning showers is right up there with cleaning toilets. I hear ya, Margo. I don't like it any more than you do. I have been using this method for a couple of weeks now and it really works.
Just get a dish washing wand and fill the dispenser half with vinegar and half with liquid dish soap. Keep it in the shower. That way everything is ready to go. When you get in, wet the sponge, and scrub away. Next, well, take a shower. That's it. I do a little section of the shower each day and work my way around the whole area about twice a week.
If the mixture gets thick, just add a little water. Also, Marge cautions that it is important to rinse well, and keep out of eyes.
This Pin Rocks!
Today we are happily linking with: Gingerly Made, Glued to My Crafts, Live Laugh Rowe, the 36th AVENUE, Fireflies and Jellybeans, House of Hepworths, Katie's Nesting Spot