Hello, Made from Pinterest readers! It's Amy from Atta Girl Says.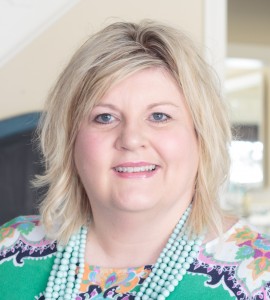 I've been busy lately pulling bins out of the attic and decorating our house for Christmas. How about you?
When I was poking around our ornament boxes, I came across this cute little clothespin reindeer that we made when I was a kid. DIY Reindeer Clothespin Ornaments!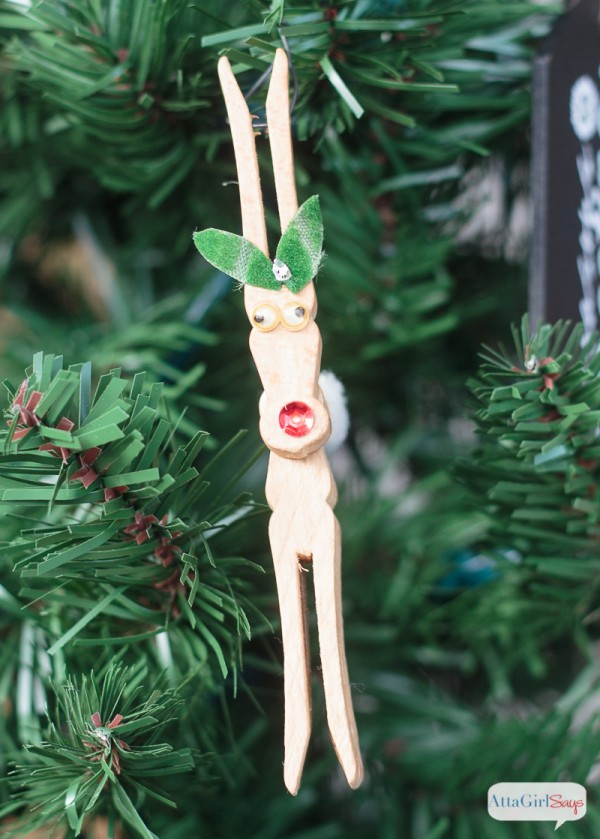 I just love his goofy little face!
Crafting together is one of our family's favorite holiday traditions, and I thought it would be fun to recreate these Reindeer Clothespin Ornaments from my childhood with my son.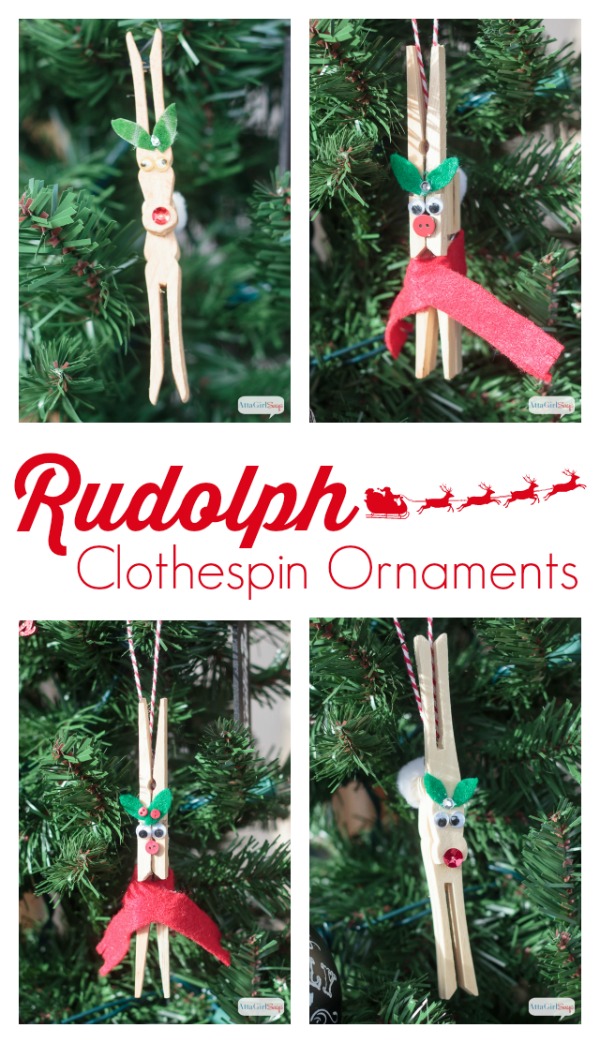 These DIY Reindeer Clothespin Ornaments are super simple to make, and you probably already have most of the supplies on hand!
To make your own clothespin reindeer, you will need:
-Regular clothespins or flat wooden clothespins
-Red and Green felt
-Hot glue and Craft glue
-Googly eyes
-Small buttons or sequins
-Pom poms
-Baker's twine
-Scissors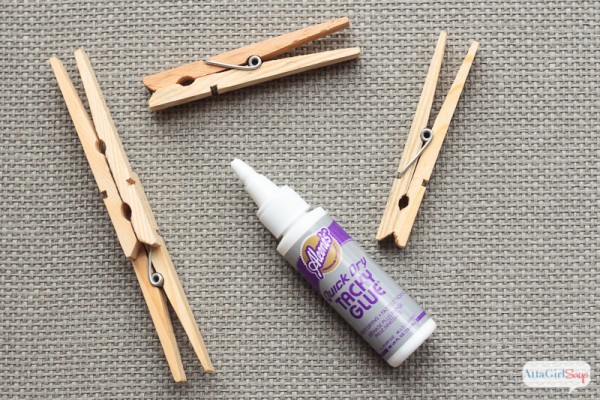 If using regular clothes pin, remove the metal clip from one and glue the two pieces to the side of another clothespin, as shown above.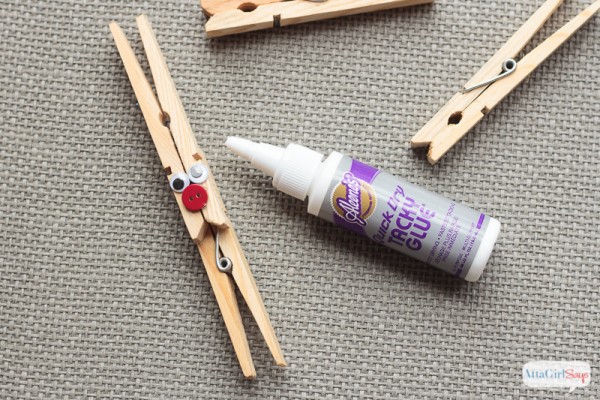 Using craft glue or hot glue, attach eyes and button or sequin nose to the clothespin reindeer.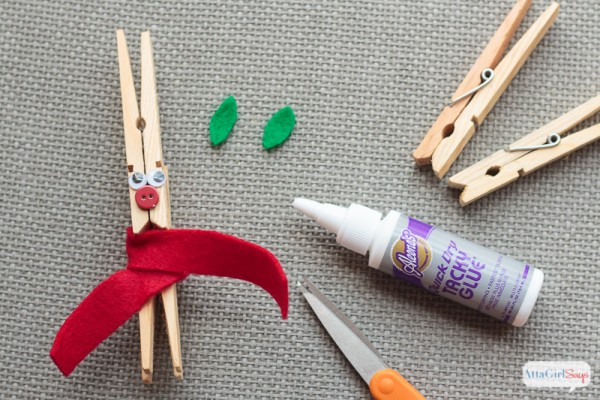 Cut a thin piece of red felt and wrap it around the clothespin reindeer to create a scarf. Use scissors to trim the scarf to size and fringe the edges.
Cut two holly leaves out of green felt and glue them above the reindeer's eyes. Add small buttons or jewels as berries.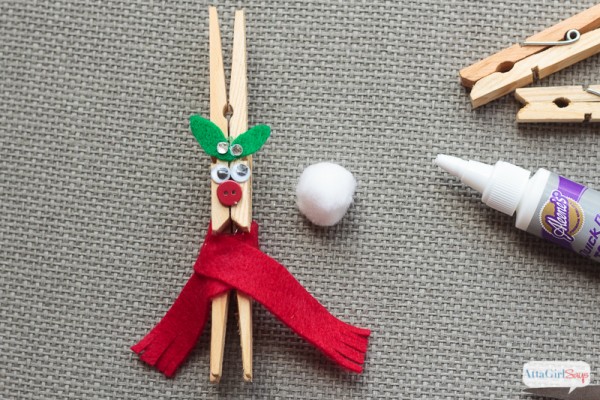 At this point, if you like, you can attach another intact clothespin to the back of the reindeer using hot glue to make the second set of legs. Finish by adding a pom-pom tail.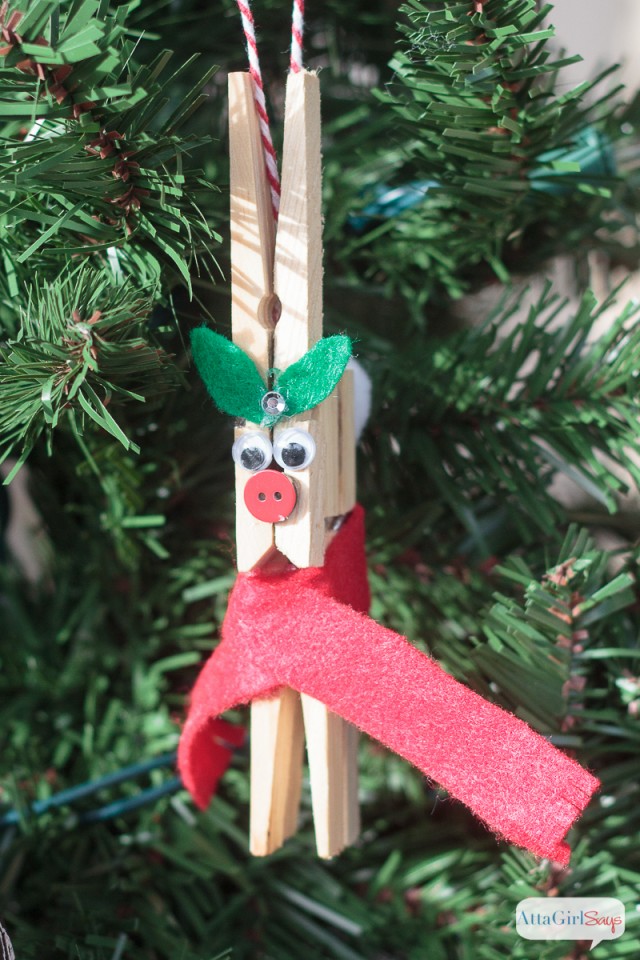 Don't forget to add a hanger to your ornament! I hot glued baker's twine to the back of mine.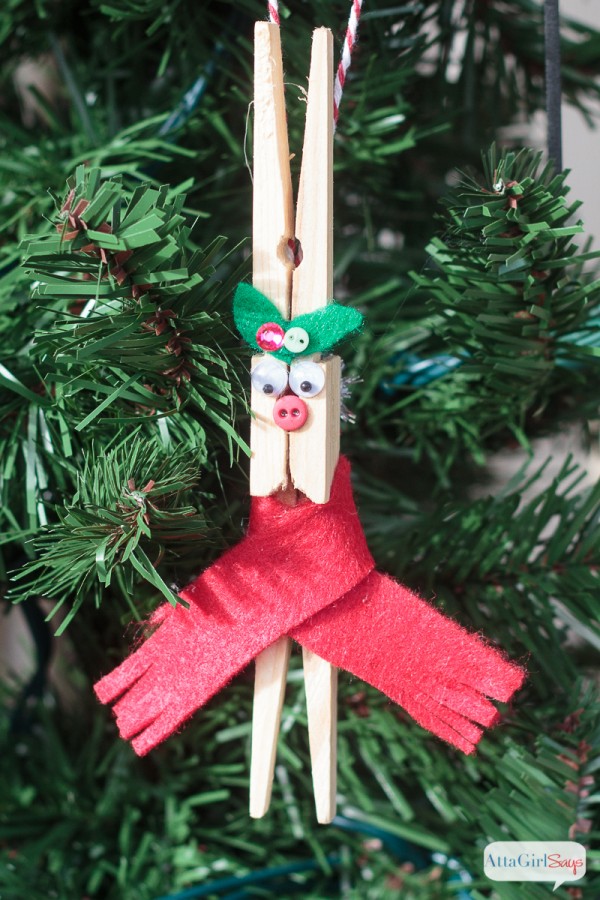 So cute — and so goofy!
They all have so much personality.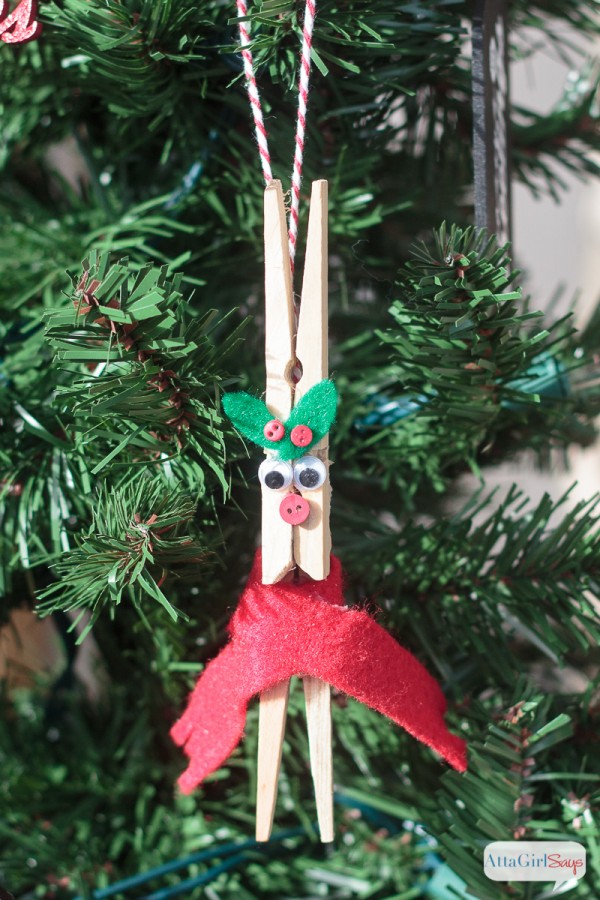 If you're using the flat wooden clothespins, the process for making these is a bit different.
You'll want to start out by gluing two clothespins on top of one another to create the reindeer's legs. Allow to dry, then glue the third clothespin onto the stack, with the pins facing up as antlers, as shown below.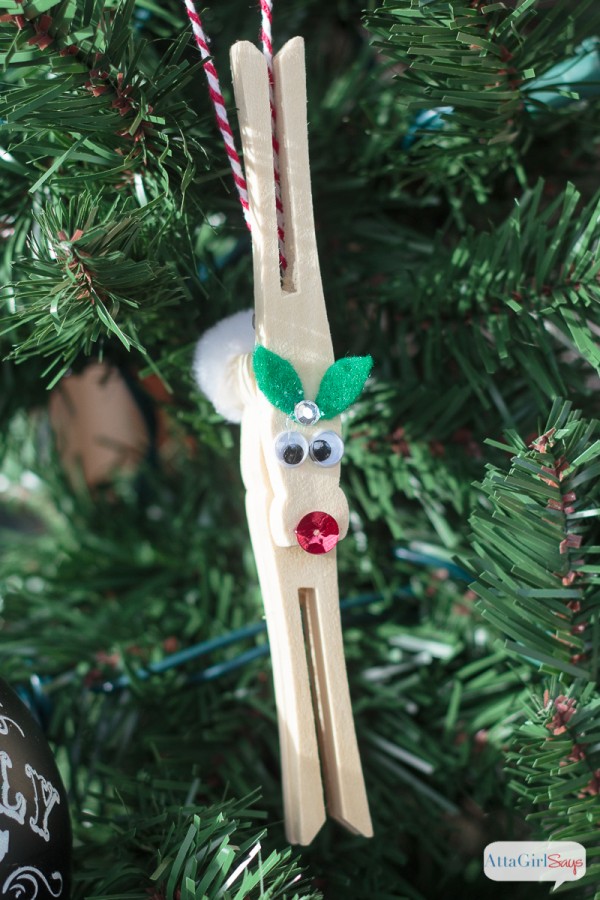 Then, you can decorate your reindeer ornaments as you see fit!
I hope you enjoy making these with your family as much as I did!
Here are a few more Christmas projects you might enjoy: