My husband is very good at remembering lyrics, especially theme songs from television shows and commercial jingles from his youth. One of his personal favorites to sing is the theme song from The Beverly Hillbillies. "Let me tell y'all a story 'bout a man named Jed. A poor moutaineer, barely kept his family fed…" I prefer the few times I can get him to sing the theme song from the Love Boat. "Love, exciting and new. Come aboard, we're expecting you…" It is my own fault that he won't sing it more often, because I laugh hysterically every time and he feigns indignation. He tells me he can't sing under those conditions. A family favorite is the commercial jingle from an old Downy Fabric Softener commercial where a little boy is at camp and sings the letter he is writing to his parents and his mother sings her reply. The boy sings,"Hello mother, Hello Father. Greetings from camp Hiawatha. Swimming's cool here, but this place is not like home, I miss your nice soft pillowcases." The mom sings back,"You miss Downy, it's so pleasin', April freshness, that's the reason. Here's a gift from home, we love you, love your Mother." (You can see the commercial here on YouTube if you like) What did she send him to help him feel better about camp? A freshly laundered towel with that Downy smell to remind him of home! Because everybody loves the smell of Downy in their towels, right?
Wrong. Followers of our blog may remember from my post on DIY/Homemade Air Freshener that I have issues with weird smells, but I don't like to combat them with commercial ones. I won't even use certain laundry detergents because of the perfume smell it leaves on my clothes. As for towels, I like them to smell like, well, like clean towels and not detergent. What could be worse than "perfumey" smelling towels? Is there anything worse than "perfumey" smelling towels? YES! YES, THERE IS! Mildewy smelling towels are WORSE! And worse than that are mildew smelling washcloths in the kitchen. Because then you wipe that smell all over your counter when you are cleaning and then it is on your hands. EWWW! I live in an area that is known for high humidity, so keeping that smell out of towels and washcloths is a challenge. Recently the problem became so big in our household I was about to throw out all my towels and get new ones. Now I don't have to! This WikiHow tells you several methods you can use to solve the problem. The first one is the one I used and it worked perfectly!
Step1: Wash towels in hottest water possible in 1- 2 cups vinegar. Do not add anything else!
Step 2: Wash again as you normally would in detergent or baking soda.
Step 3: Dry in the dryer on high heat setting. Make sure they get completely dry.
After doing this with my smelly towels and washcloths, they smell wonderful! No perfume odors, just clean fresh scent. And the mildew smell has not returned. Many kind wishes for happy towels to you,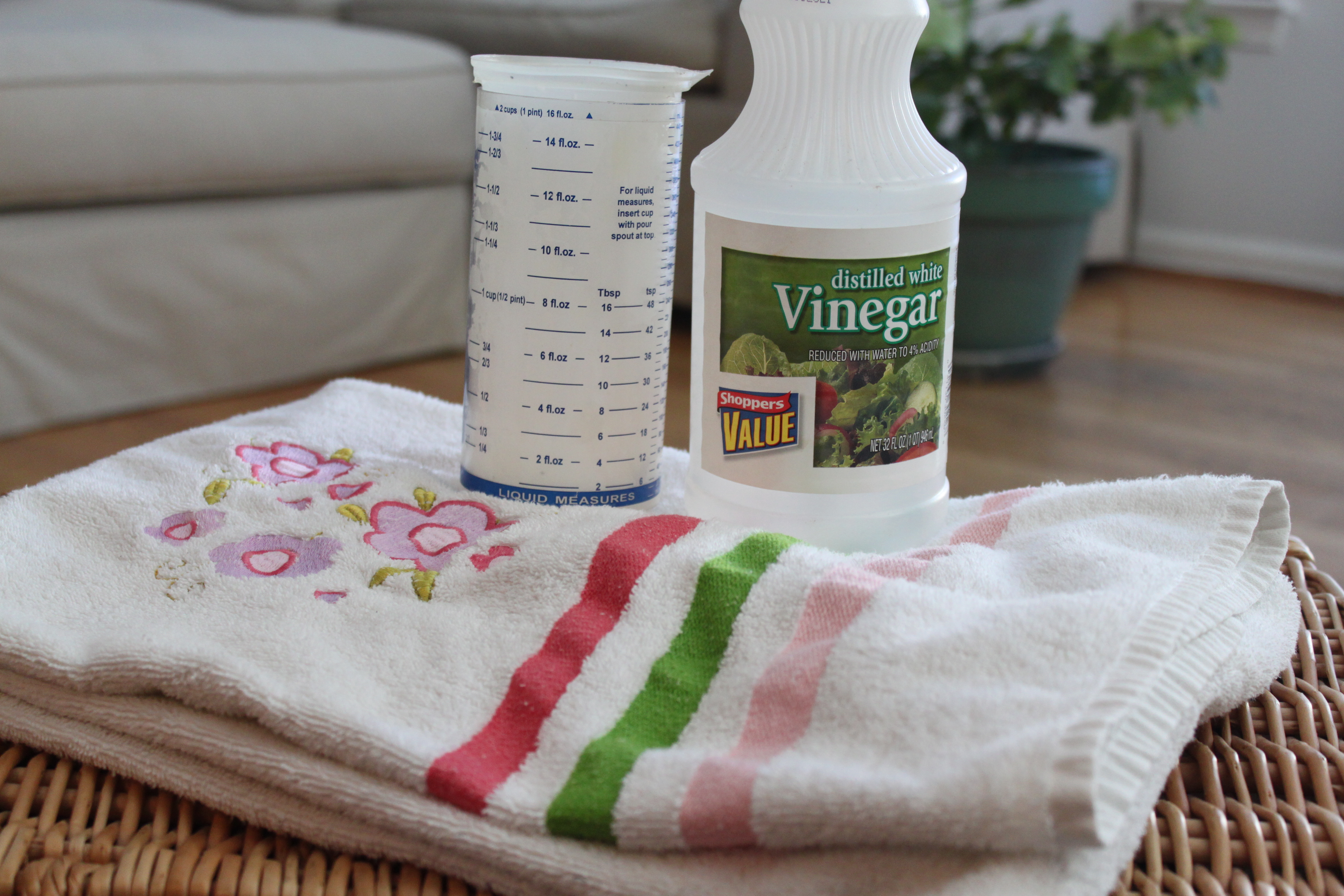 This Pin Rocks!