Cleaning your pots and dirty dishes may be time-consuming and tiring. We have you covered with this recipe on DIY how to make your own dishwasher detergent. It is an effective and budget-friendly way to clean your dishware and cutlery.
Why do I prefer to use a dishwasher?
Who wants to stay in the kitchen after dinner and do the dishes? Instead, use your homemade dishwashing detergent, and don't worry about that anymore.
We all need to spend more time with our families, and this household machine does all the work for us. Use machines to make your life easier and better. It is the reason they are created in the first place.
Just arrange the dishes into the dishwasher and put your homemade detergent into the container. You can use an economy program or one that takes less time.
Benefits of using a dishwasher for our household
minimizes the chance of breaking the dishes

costs less

cleaner dishware

spotless glasses

spend less time

uses less water and electricity
Using a dishwashing machine can save you a lot of money and time. When you make your dishwashing detergent, you reduce the costs even more.
Are you planning on throwing a party? The dishwasher is your best friend! It reduces stress and makes you feel comfortable, knowing that your kitchen will be clean after cooking.
It is over with the pile of dirty dishes in the kitchen sink, and all the unpleasant smells of food residuals! Your kitchen will smell fresh and look tidy and clean. Your guests won't even know that you have dirty dishes somewhere waiting for a wash.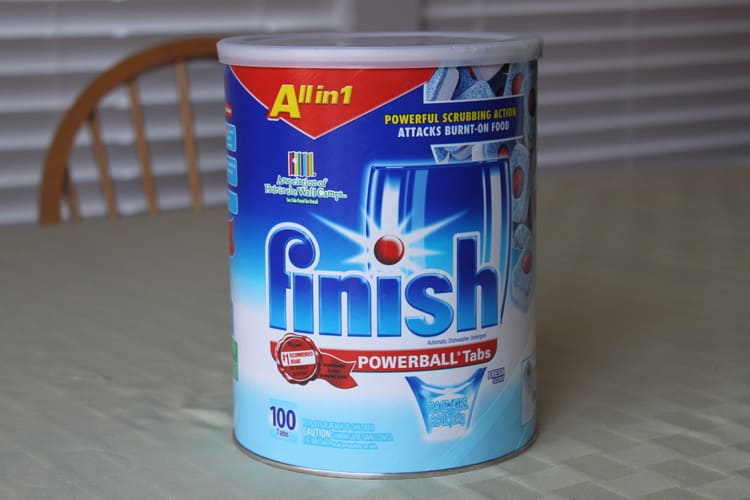 Why do you need to make your own dishwasher detergent?
A few years ago I bought a new dishwasher. It was so exciting. It is super quiet, which is very important to me. I do so much cooking that there are often two loads a day.
After dinner, we like to watch a little TV. With my old washer, I needed to remember to start the dishwasher as we went to bed. Otherwise, it was so loud we couldn't hear the TV. Sometimes I forgot and would wake up to a dishwasher full of dirty dishes.
My new dishwasher you have lean in close to tell it is even running. I also love that it can do a quick wash. Also, I use it for small loads on the top rack only. But after a few weeks of dishes, I was getting that white film and water spots. And in my brand new, super-duper dishwasher! It was depressing.
Helpful tips for using a dishwashing machine
When using a dishwashing machine you may consider these safety tips. They will help you avoid accumulating bad smells in your kitchen and accidents such as breaking glasses and damaging your kitchen device.
Place sharp items in the utensil basket.

Place the knives with their blade down.

Put glasses carefully in the top rack of the dishwasher.

Try not to overload the device.

Wipe food off your dishes.
I kept changing detergents. I thought that this was my problem. After some research, I realized my problem was hard water. That is when I found Finish Powerball Tabs. I purchased it at Costco for $15.69 per 100 tabs.
Why do you have to stop hand washing your dishes?
Are you still hand washing your dishes as we used to in the previous century? There is a reason why dishwashing machines are considered a must in the kitchen.
Do you know where else bacteria like to live? That's right – in your kitchen sponge.
The regular kitchen sponge is covered with invisible bacteria. Tiny food particles may stay inside and get rotten. Try to smell it, and you will see that it smells very unpleasant. This way bacteria get onto your plates, pots, cups, glasses, and kitchen utensils. You eventually eat food using them.
Another place, that is often very dirty, is your dish drying rack. Although it is a better option than towel drying, it is not sanitary enough. The drying rack can get covered easily with limescale. Also, when you air-dry the dishes on a drying rack, you leave them to stay there for a while.
During that time, especially if there is an open window in the room, the dishes may get covered with some dust particles. Let alone that your glassware will need further wiping with a soft microfiber cloth to remove any white spots left from the water.
How much time do you spend doing your manicure? Don't ruin your fingernails and manicure with washing the dishes. Actually, it gets very frustrating when you and the skin on your hands. Detergents can make your skin chapped and dry. If you decide to hand wash your dishes, use a moisturizing hand cream after that. I would also advise you to use kitchen gloves.

Stop hand washing the dishes and use your dishwashing machine if you want:
fewer bacteria

cleaner dishes

more spare time

an easier way to wash the dishes
If you decide to use this method, make sure you clean your drying rack with hot water and soap at least once a week.
Also, you have the option to let the dishes dry after washing in the dishwasher.
Let's be honest here, nobody likes to wash dishes. Especially, after the first 15 minutes. The process is boring and annoying sometimes. If we have a pile of dishes to wash, we tend to miss some spots or not clean them as well as we should.
But since we use these tools to eat with them, we have to pay attention to the details. For example, the rim of the drinking glass should be clean, and lipstick marks need wiping. The bottom of the glasses needs extra attention, too.
How often do you burn food in your pans? It happens sometimes. And it gets difficult to clean burnt food.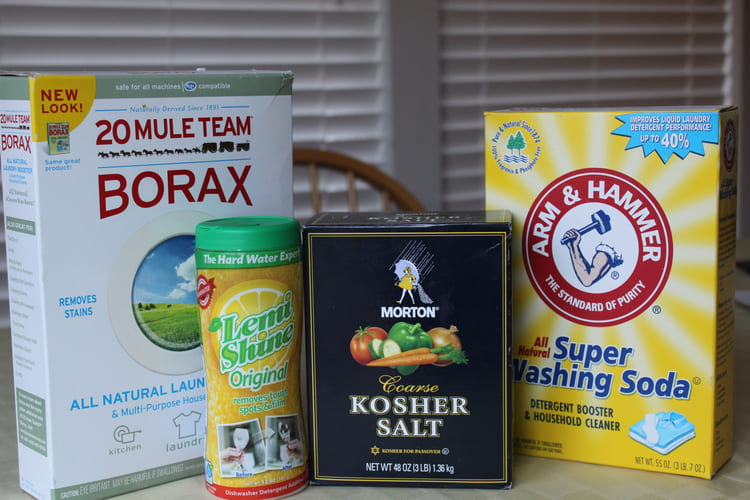 DIY – Make Your own Dishwashing Detergent
Save money and time by making your dishwashing detergent. It is a lot cheaper than store-bought products, and it is eco-friendly. Using your dishwashing machine will guarantee you have fewer bacteria in your kitchen and cleaner dishes.
Benefits of making your dishwasher detergent
Are you having difficulty finding a good dishwasher detergent? Why not make it at home? There are no fancy ingredients that are hard to find. The final product is as effective as store-bought detergents. Moreover, it is safe and easy to make.
environmentally-friendly

cheaper

effective ingredients

no dangerous ingredients

easy to make

safe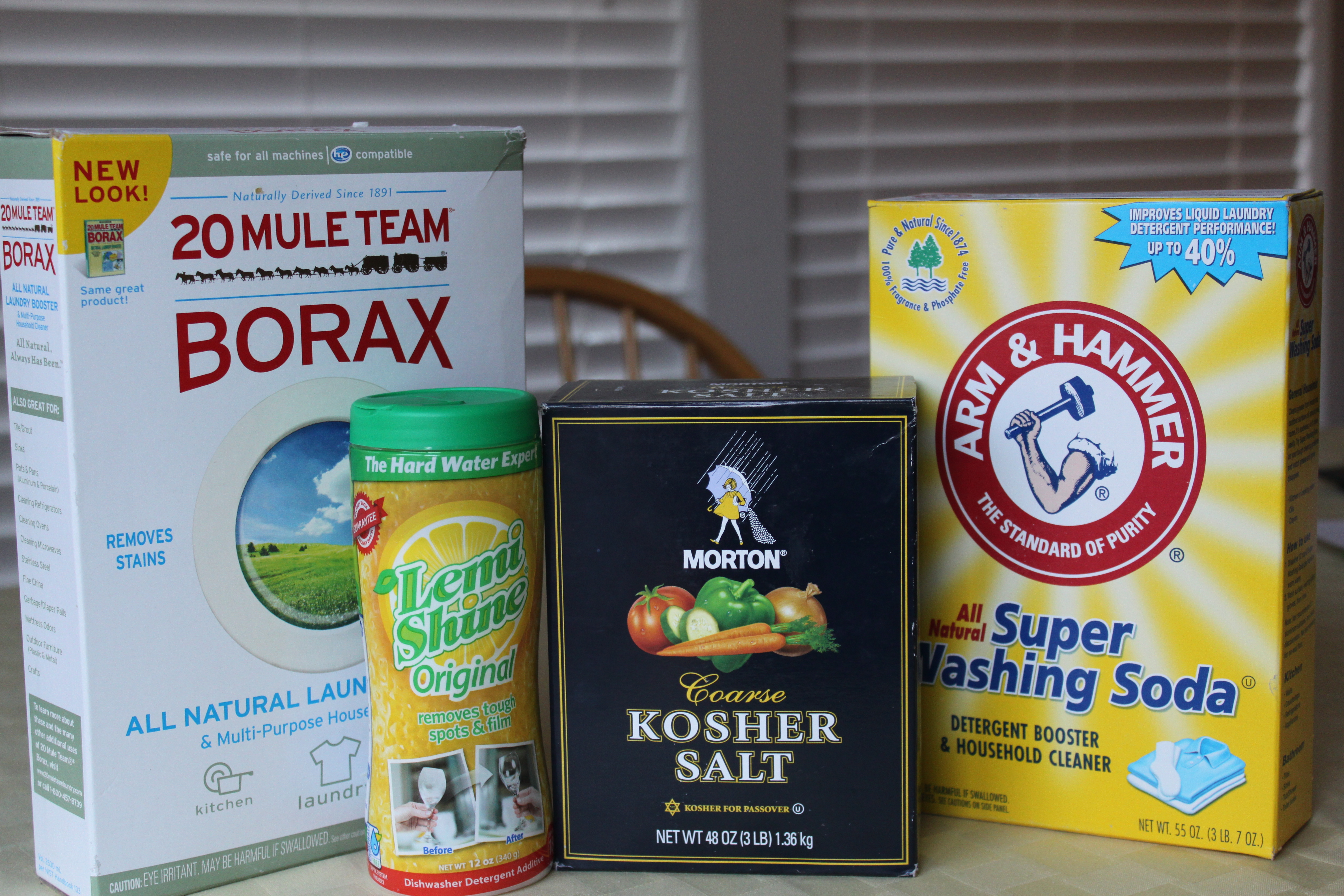 Make Your Own Dishwasher Detergent
Ingredients
1

cup

Borax

1

cup

washing soda

1/2

cup

Kosher salt

1/2

cup

Lemi Shine

the original instructions call for citric acid which is cheapest when purchased online. Otherwise it is available in the canning aisle during canning season at a higher price. It didn't work very well for me. On their FAQ page they mention that those with hard water problems may like to try Lemi Shine and I found it works perfectly. It is available at Walmart, which I found more convenient than trying to hunt down citric acid. You can play with increasing or decreasing the amount depending on how hard your water is. 1/2 cup worked for me.
Instructions
Mix everything together in a lidded container and shake.

Use 1 TBSP per load.
This recipe for homemade dishwasher detergent is:
budget-friendly

eco-friendly

practical

effective

safe
After seeing this pin from Matt Jabs on DIY natural, I wondered if I could get the same results for less on my own. This recipe is so effective and eco-friendly. It consists only of ingredients that you may already have in your kitchen.
Here is how to make your dishwashing detergent at home:
Is homemade dishwasher detergent safe?
It works a lot better if you rinse off the food particles left on the dishes first. Safe for use and so easy to make. This detergent helps you save time and effort to go to the store and find a good detergent.
Pour all these ingredients into a container with a lid and shake.
Have you tried this recipe? Let us know how it was!
Cost breakdown and comparison
Use 1 TBSP per load.
So, it works, but is it worth the effort? Here is the cost breakdown:
Borax – $3.38=76 ounces/8 ounces=$0.32 per batch

Washing soda – 3.24=55 ounces/8 ounces=$0.48 per batch

Salt – $1.99=48 ounces/4 ounces=$0.16 per batch

Lemi Shine – $3.66=12 ounces/4 ounces=$1.20 per batch

Finish Powerball tabs – $15.69/100 loads = $0.16

Homemade Dishwasher Detergent – $2.16/48 loads = $0.05
Wow! Even if you have to increase how much Lemi Shine you put in it, it is still a saving.
This Pin Rocks!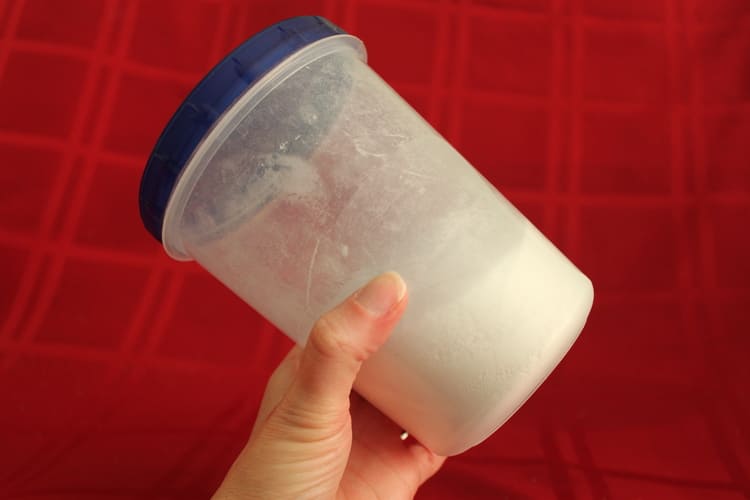 In conclusion
How many times do you run your dishwasher weekly? If you have a lot of pots and cutlery to wash daily, you should consider making your dishwasher detergent. Don't waste time with activities that kitchen devices can do for you.
We often get little relaxation time on weekdays. Why waste it? Make your dishwashing detergent and let the dishwasher do the work for you. It is an effective way to save money and wash your dishes with fewer chemicals and less toxic substances.
Besides, your kitchen will look a lot more tidy and clean. The key to a stress-free evening is using the dishwasher rather than hand washing your dishes.
Last but not least, you won't have piles of dirty dishes waiting for you in the sink. No need to stand on your feet for a long time to hand wash them. And no more unpleasant smell in the kitchen!
***Update 3/15/13***
I initially had great results with this dishwasher detergent. After using it for a longer period my dishes were not coming as clean as they should. I have switched back to my favorite detergent.
Bummer, but we just gotta keep real. If you do not have any issues with hard water, this may still work for you. Feel free to let us know.
Did you like this recipe for Dishwasher detergent? You have to check out these posts, too: