We've got two great items to share with you on our blog today!
One is a great quick and easy cookie to make and the other is a giveaway for some great gifts!
The cookie that we have to share are these super-duper easy Ritz Rolo Sandwich Cookies that I pinned from Lick the Bowl Good.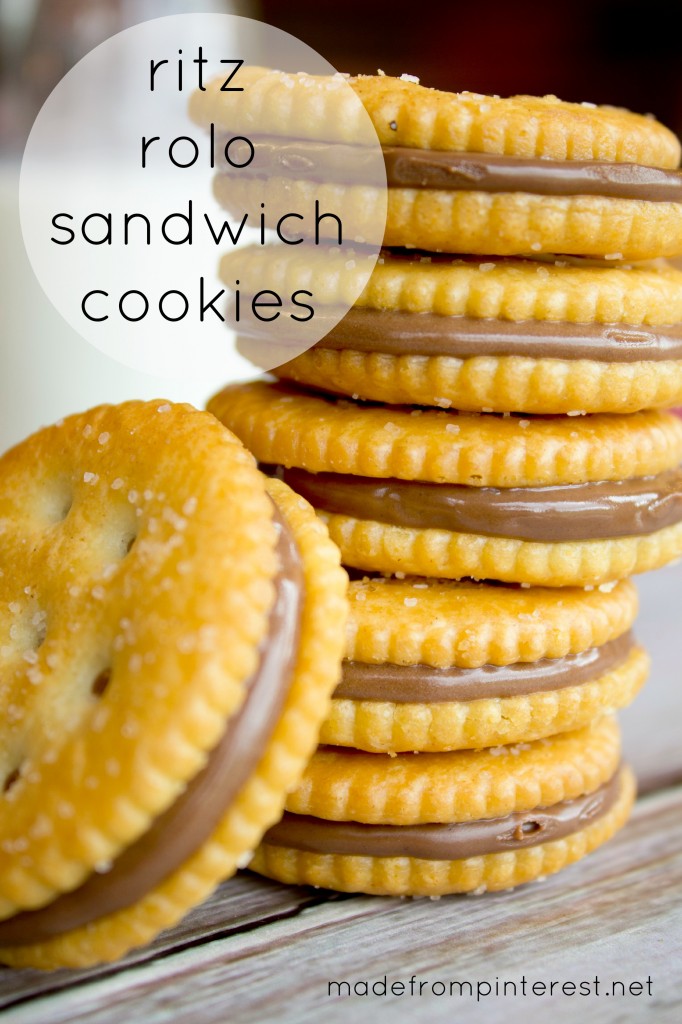 These were ready to go in a matter of minutes and I would definitely make them again. With the caramel of the Rolo that is melted inside, and the salt on the Ritz cracker, this make a great salted caramel in a cookie form. Definitely a keeper!
Here's the super easy recipe:
Preheat your oven to 350 degrees. Place your Ritz Crackers on a cookie sheet top side down. Unwrap your Rolo candies and place in the middle of your Ritz crackers.
Place the cookie sheet into your oven for about 3-5 minutes. I think I checked mine at three minutes and they looked ready so I took them out.
Take another Ritz cracker and place on top of the melted Rolo and press evenly until the chocolate just reaches the edge. Let cool and then get out of the way of the stampede when your family comes running for these cookies because This Pin Rocks!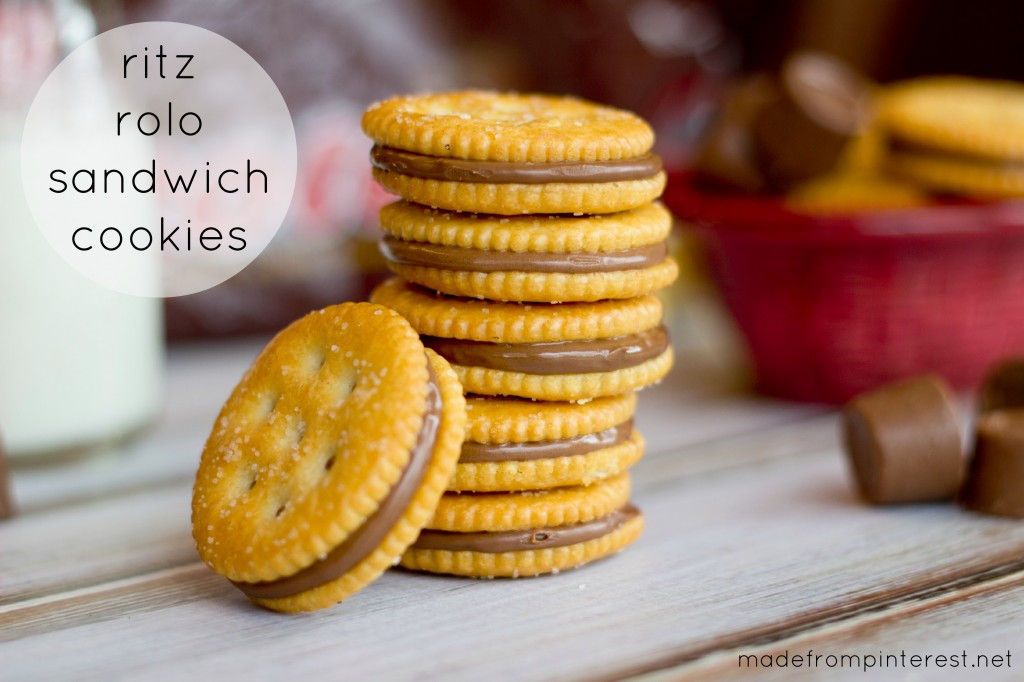 And now for our giveaway! We collaborate with another GREAT blog called Mandy's Recipe Box and it's Mandy's birthday! If you haven't seen her blog, you need to go check her out. To celebrate, a group of some UH-mazing bloggers (see below) have gotten together for a Birthday Giveaway! How would you like to win a $150 Amazon Gift Card, a 7″ Samsung Galaxy Tab 4 AND a $25 Google Play Card? Just enter the rafflecopter below for entries to win. We would love it if a Made From Pinterest reader was the winner so enter now!! Happy Birthday to Mandy at Mandy's Recipe Box!
Be sure to visit these awesome bloggers who are joining in the giveaway!