This is a sponsored post written by me on behalf of RO*TEL & VELVEETA . All opinions are 100% mine.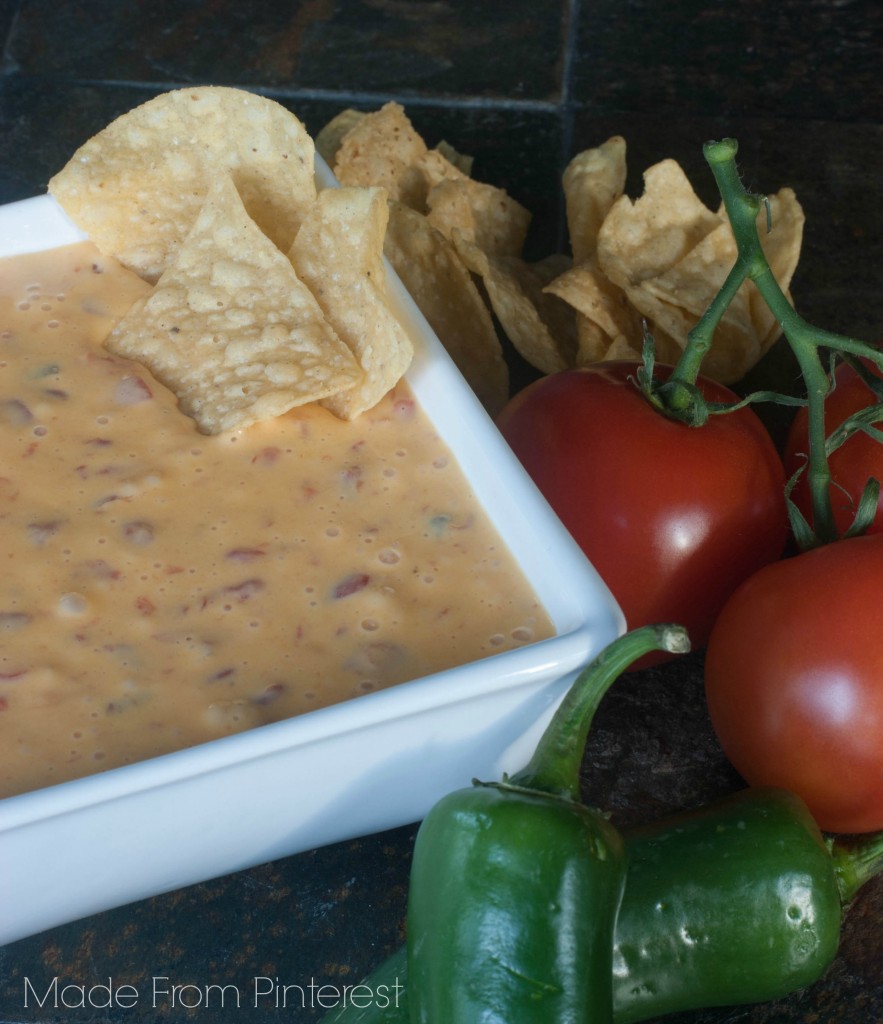 Before and After pictures.
What goes through my mind when I hear those words are beauty makeovers, weight loss photos and home makeovers. You know the kind. Where they show the first picture and then the amazing transformation and makeover.
I have to admit, they suck me in. I really DO want to see what someone looks like after they've had their make-up done or how amazing someone looks after they have lost a ton of weight. The before and after pictures make me think that maybe I want to do that too. But then I think… Nah. I'd rather have my home madeover.
So what does this have to do with the amazing RoTel and Velveeta Queso Dip that I am going to share with you today? Well it has everything to do with it, because I have some "Before" and "After" pictures of this great dip.
With only two ingredients this Queso Dip can be ready in minutes which is important because we never really know when half time is, do we? I mean, the clock may say they have 5 minutes left, but we all know that could really mean 15 more minutes! Well, you don't have to worry about that with this RoTel and Velveeta Queso Dip because it can be made and ready in no time, no matter when half-time begins.
And best of all, because it is zesty, creamy and yummy, it is a real crowd pleaser too! I promise this Queso Dip will be the star of your next tailgating party!
In fact, this is where my "Before" and "After" pictures come in. Here is my "Before" picture of what my Queso Dip looked like "Before" halftime. So yummy!
And here is my "After" picture of what the Queso Dip looked like "After" halftime.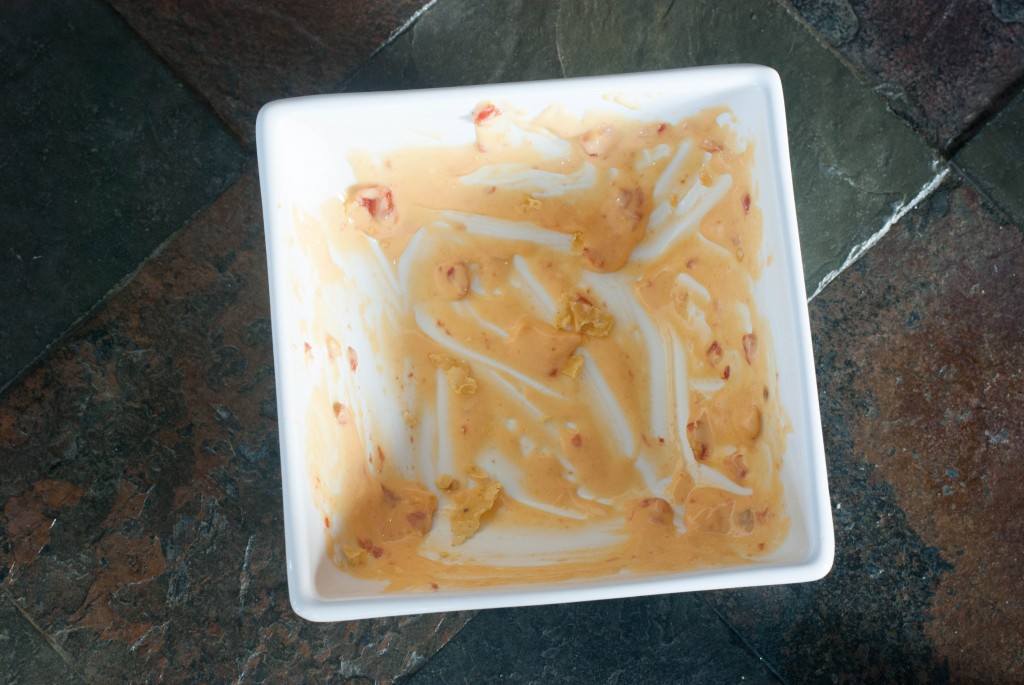 The Star of my Party. Gone.
My family loved this RoTel and Velveeta Queso and I know yours will too. I love things that are big on easy but big on impressive! For more RoTel and Velveeta Queso Recipes and also for Dip Tips, check out Queso For All.
RoTel and Velveeta Queso Dip
Author: RoTel and Velveeta
1 can (10 oz each) Ro*Tel® Original Diced Tomatoes & Green Chilies, undrained

1 pkg (16 oz each) Velveeta®, cut into 1/2-inch cubes
In a microwave safe bowl, combine undrained tomatoes and Velveeta and cover. Microwave on HIGH 5 minutes or just until Velveeta melts, stirring after 3 minutes. Remove from microwave; stir until mixture is blended.

CAUTION: Dish will be hot; use hot pads. For a double recipe, microwave on HIGH 8 minutes or until Velveeta melts, stirring after 5 minutes. Drain 1 can of tomatoes if a thicker dip is preferred.
This awesome post has been shared with Living Well Spending Less!