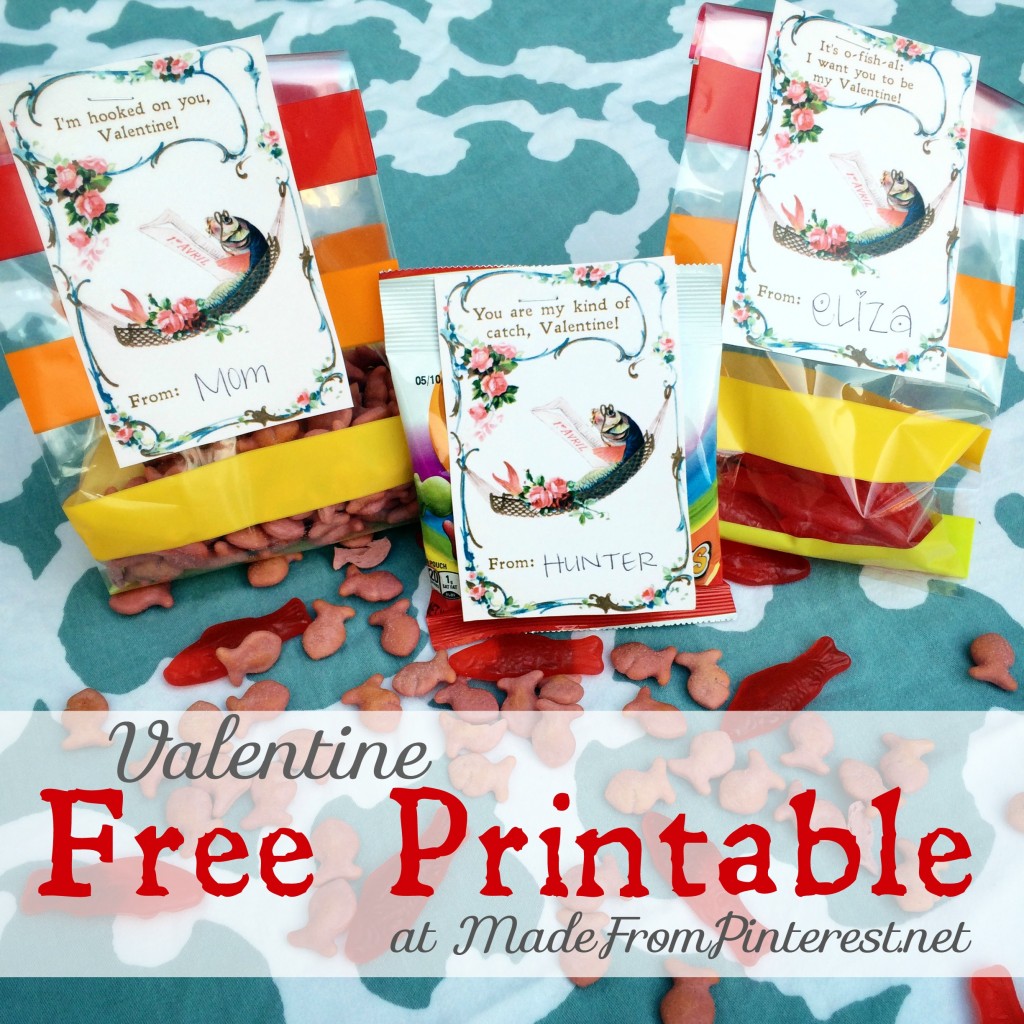 Valentine's Day isn't too far away, so we've come up with a very quirky–and very FREE–printable you can use to make your own "o-FISH-al" greetings for the day of love!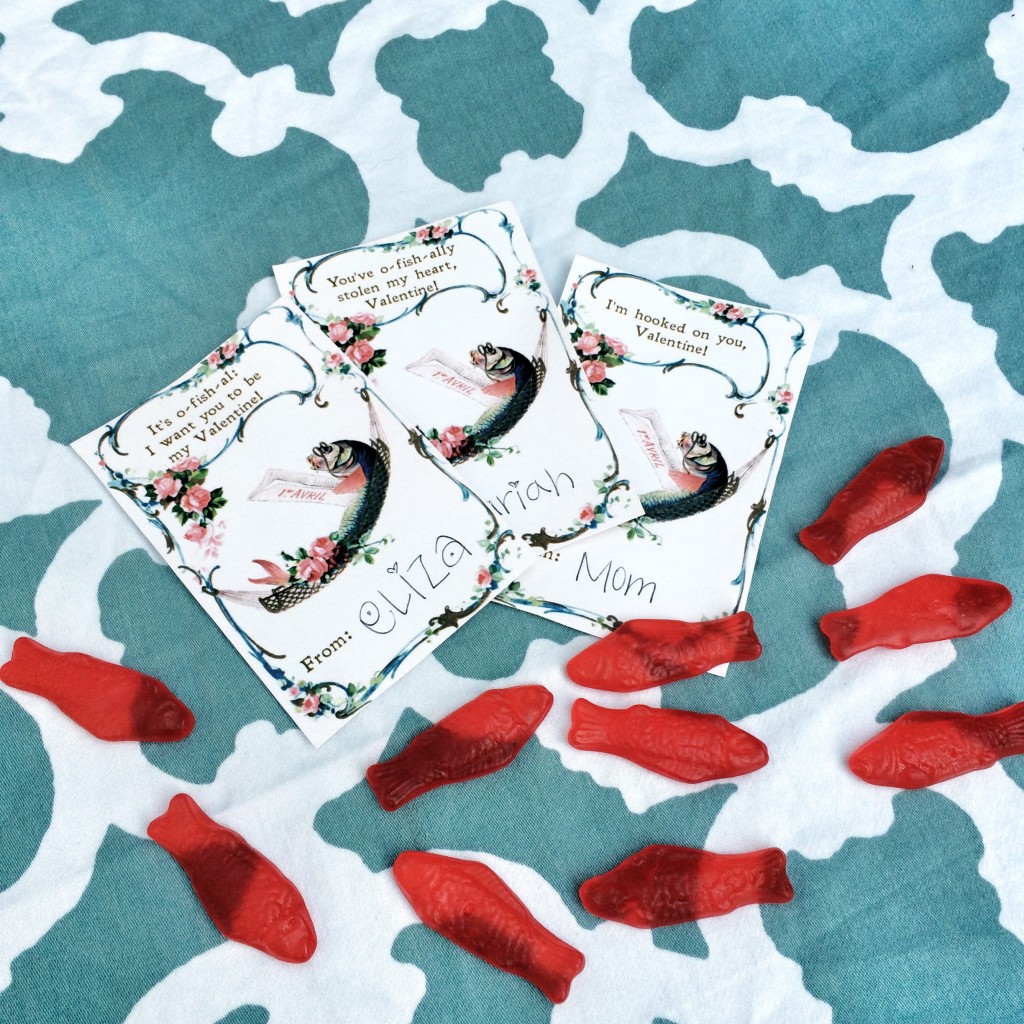 Scroll down to download the PDF file below and print it out at home or send it off to your local copy store and let them print it for you. We recommend printing them on cardstock.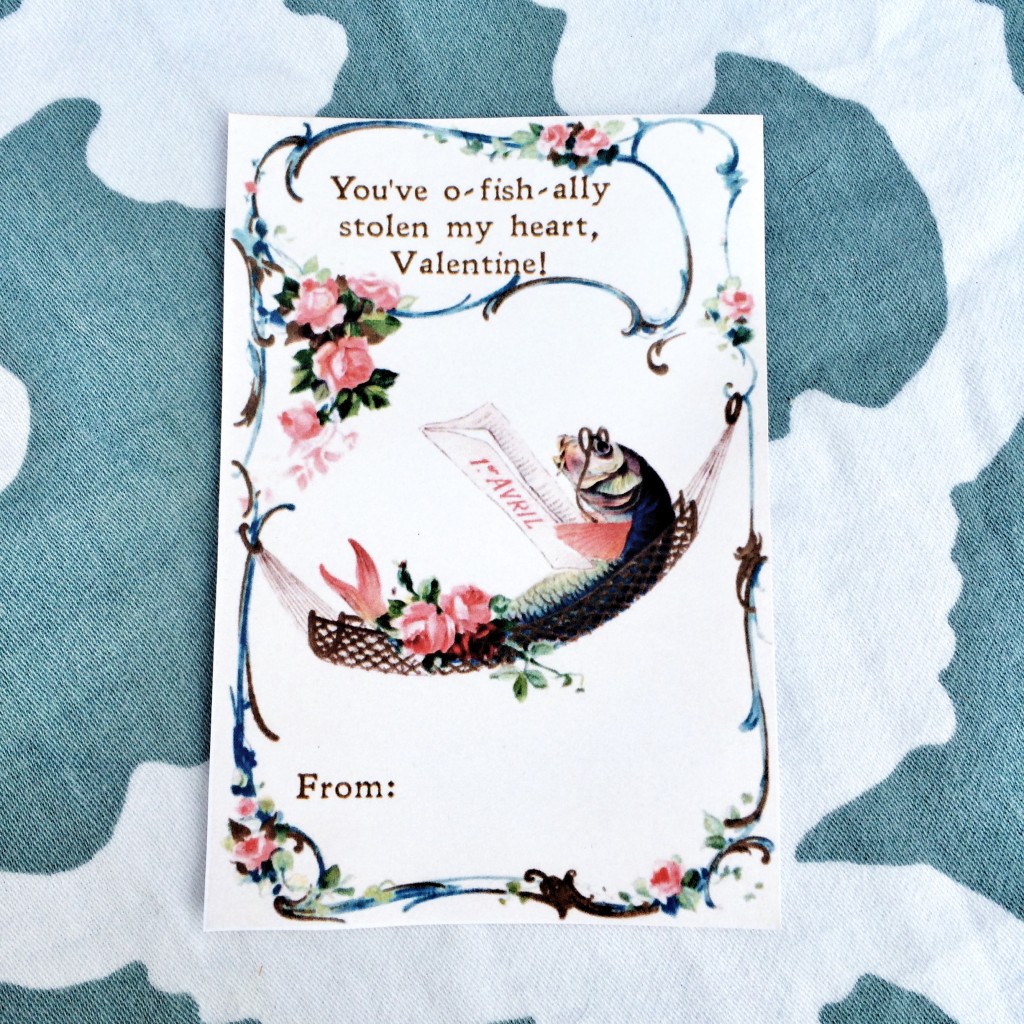 The free file contains a page of four fishy valentines that you can cut out and attach to your favorite "fish food". We suggest Swedish Fish or Goldfish Crackers. Did you know there are princess goldfish that are pinkish purple? (Perfect for Valentine's Day!)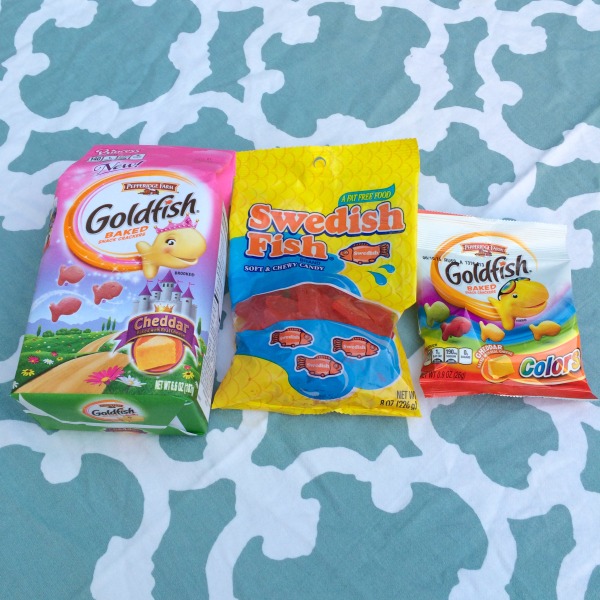 Notice that these cards only have a space for "from", not "to." That's because of a busy mom tip we've got for you: simplify your life by having kids write their own name in the "from" spot. Don't worry about writing the names of everyone in their class on the Valentines when they are handing them out to the entire class! It is much less stressful for the kids and makes the distribution go so much faster in the classroom!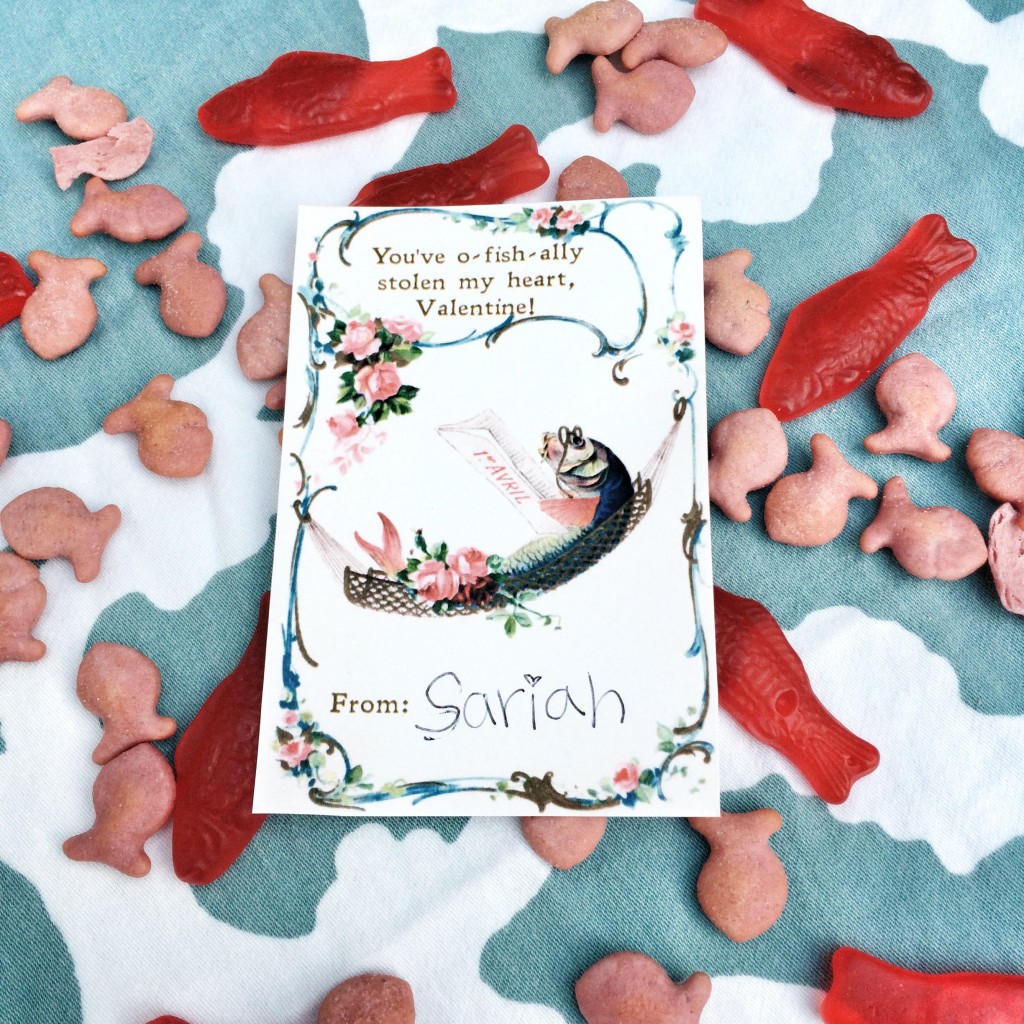 Click on the image below to download and save the file for this printable thank-you postcard template.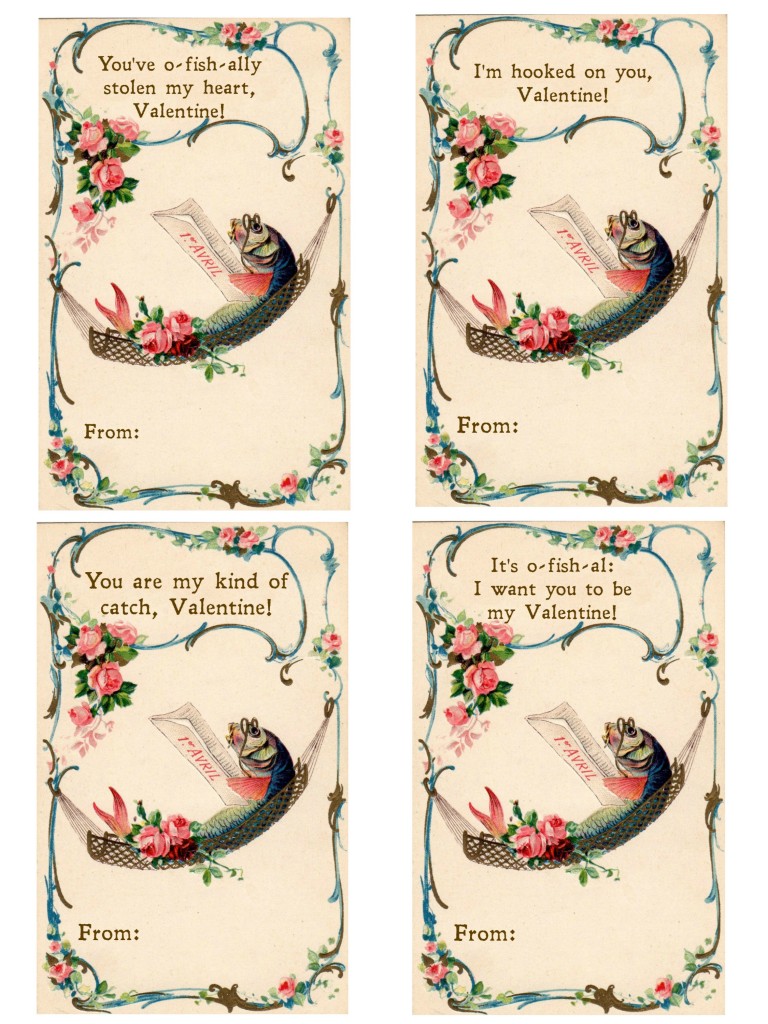 Just in case you missed it up above, you can click on the highlighted text to download the PDF file for this printable right here:
Free Printable Fish Valentines