I think this pin from A Spotted Pony is going to be one of my all time favorites! I love finding an idea that is simple, easy and has great results. Any child would love to have a plate full of Rudolph the Red Nosed Reindeer sandwiches for lunch during the Christmas season. These are so cute that they will also bring a smile to the adult faces as well! Even better – you can make a big batch of these guys in just a few minutes.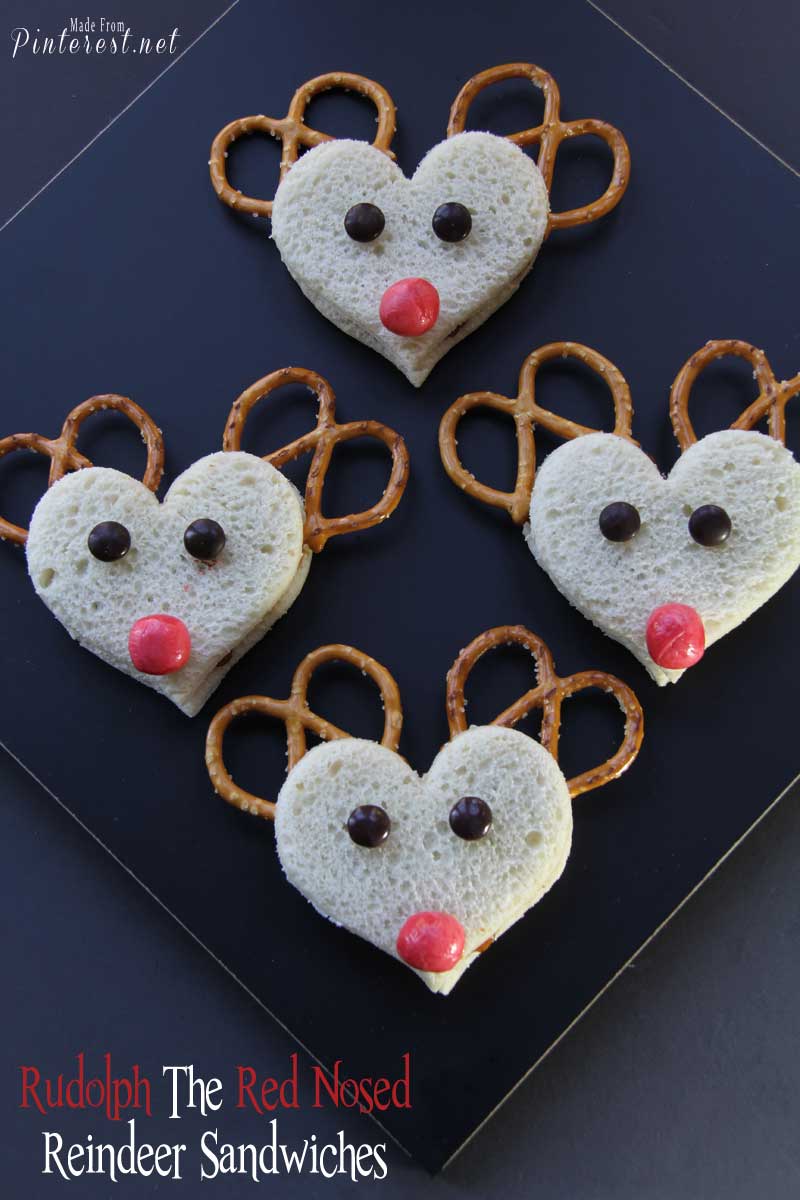 Suppplies:
Bread

Heart Shaped Cookie Cutter

Pretzels

Brown M&M's

Red Starbursts
Peanut Butter
Jelly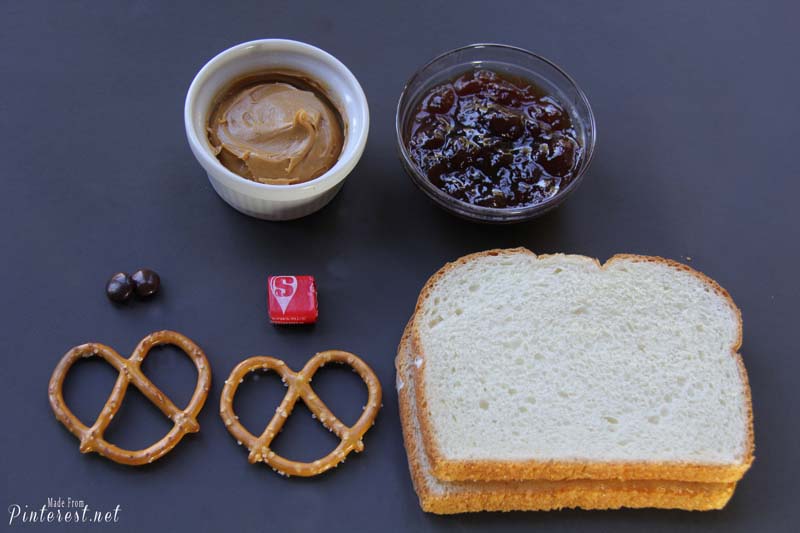 Cut bread into heart shapes.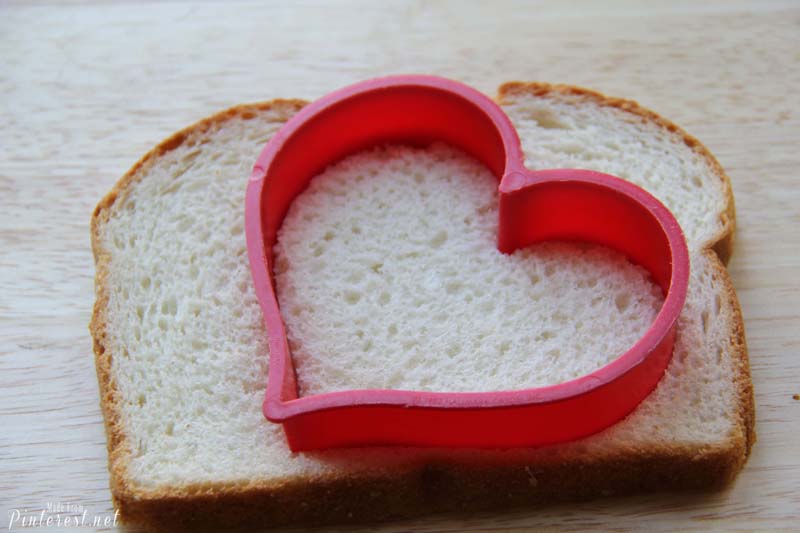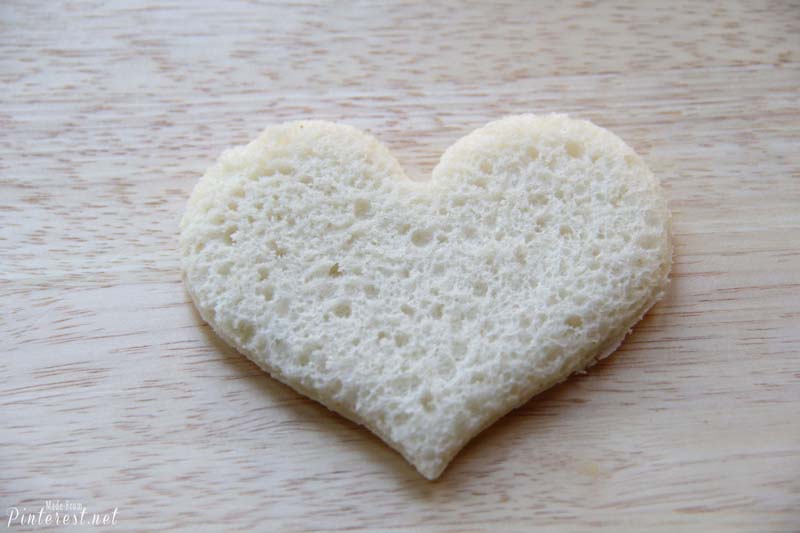 I filled my sandwiches with peanut butter and jelly. These cute sandwiches can be made with any filling you want!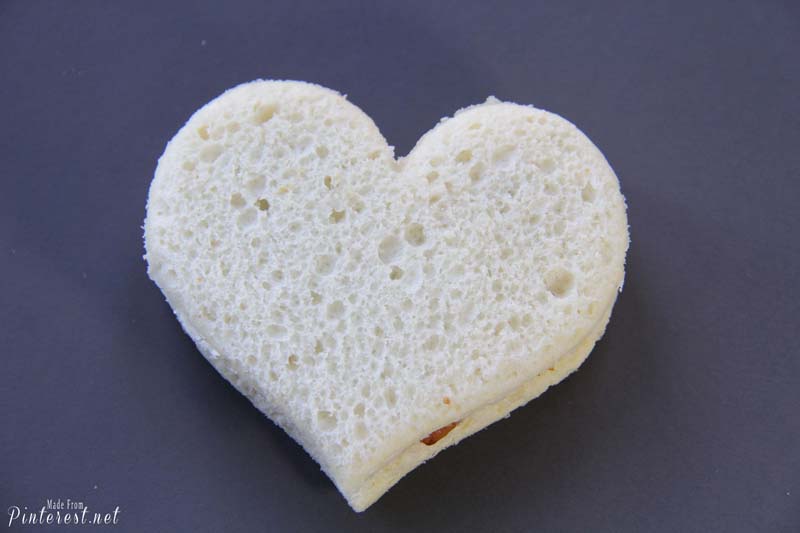 Add your antlers (pretzels) next.
I put a small dab of peanut butter on the M&M's so they would stick to the bread.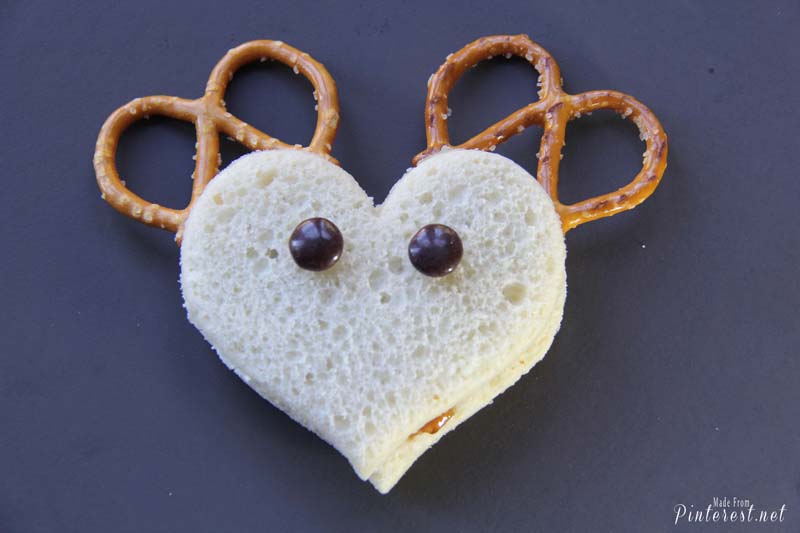 Unwrap your red starburst and put it in the microwave for about 25 to 30 seconds. This will soften it just enough that you can roll it in between the palms of your hands to form a circle.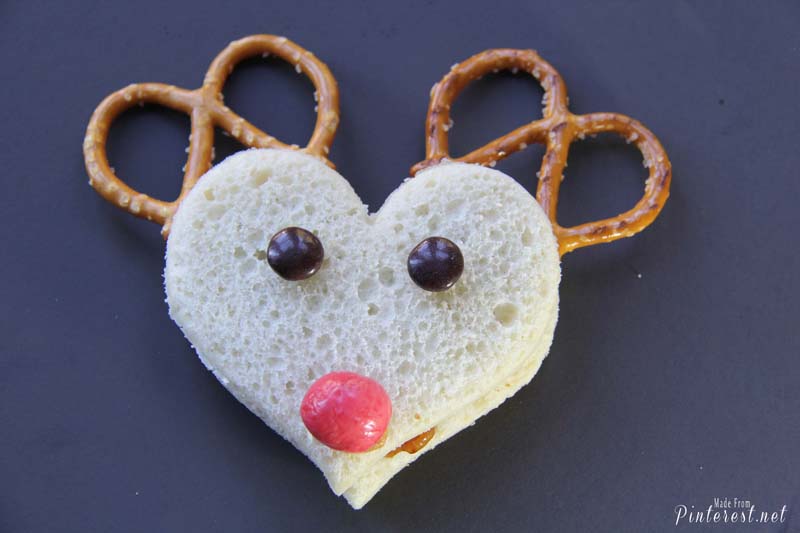 I put a little too much jelly on this guy and some of it leaked out. But I love it because it looks like his tongue is sticking out!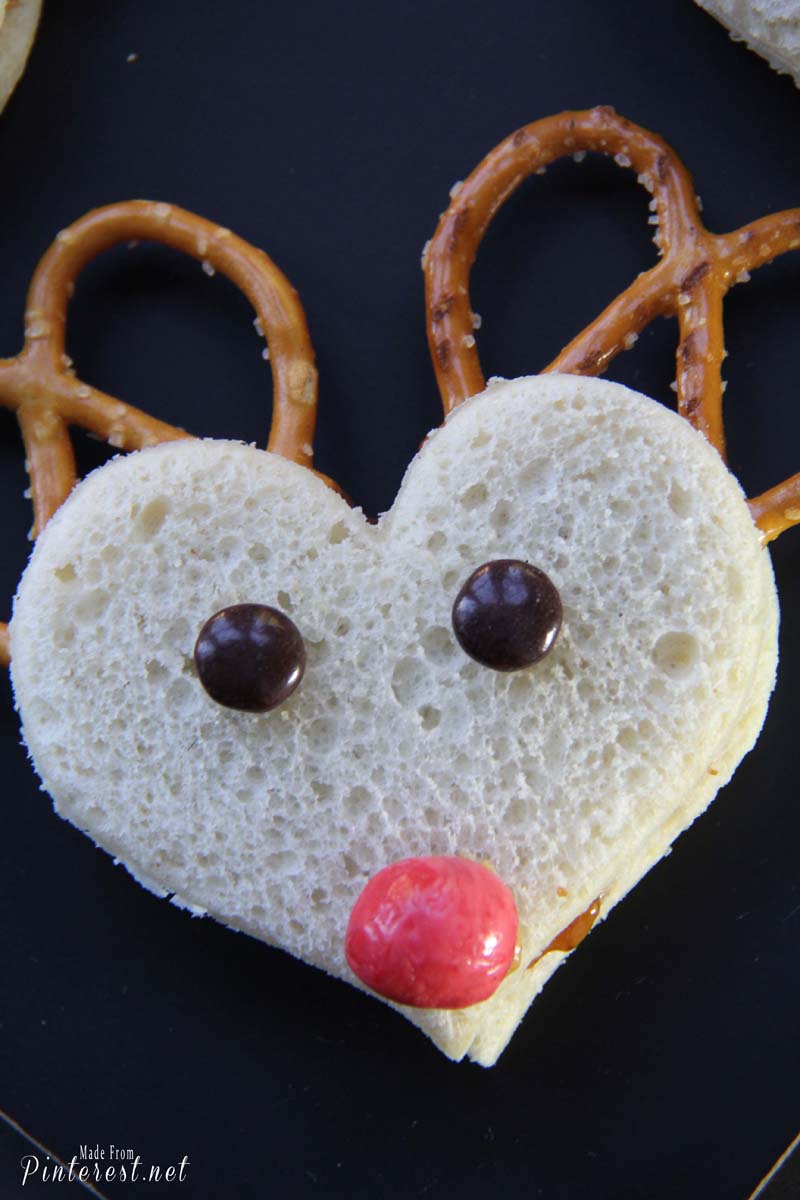 Now all you have to do is repeat the process for a darling plate full of Reindeer sandwiches!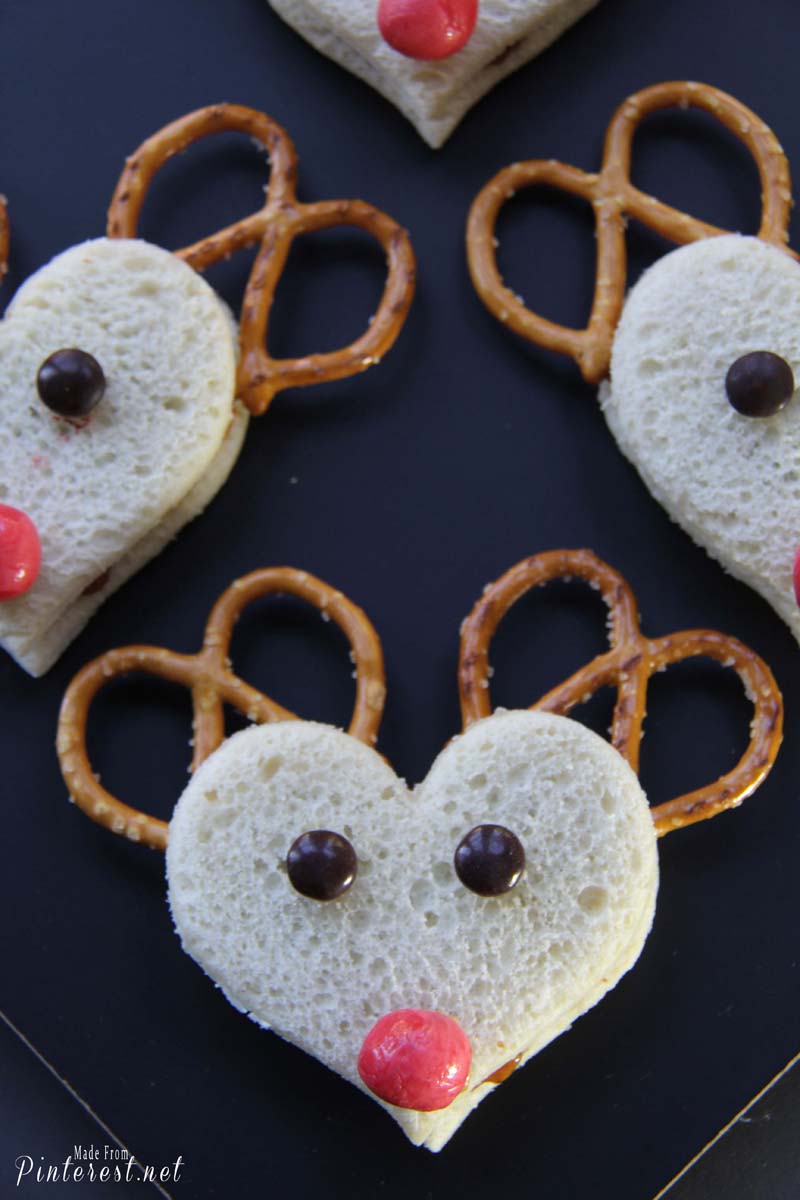 I just have to tell ya that….
This Pin ROCKS!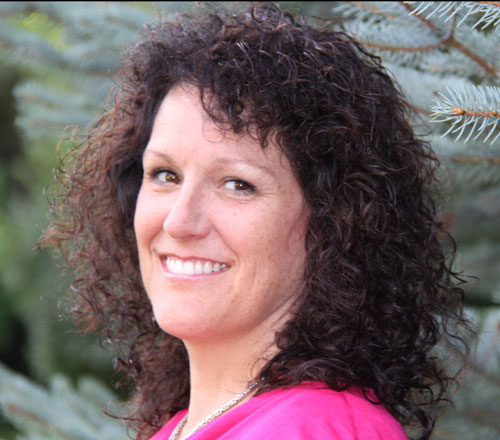 More from Made From Pinterest