Hello again my Made From Pinterest friends, it's Judy from I'm Bored Let's Go. I'm happy to be back here at MFP this month to share these Salted Caramel Apple Pies just in time for your Thanksgiving feast, or, really just anytime you have a hankering for caramel apple pie!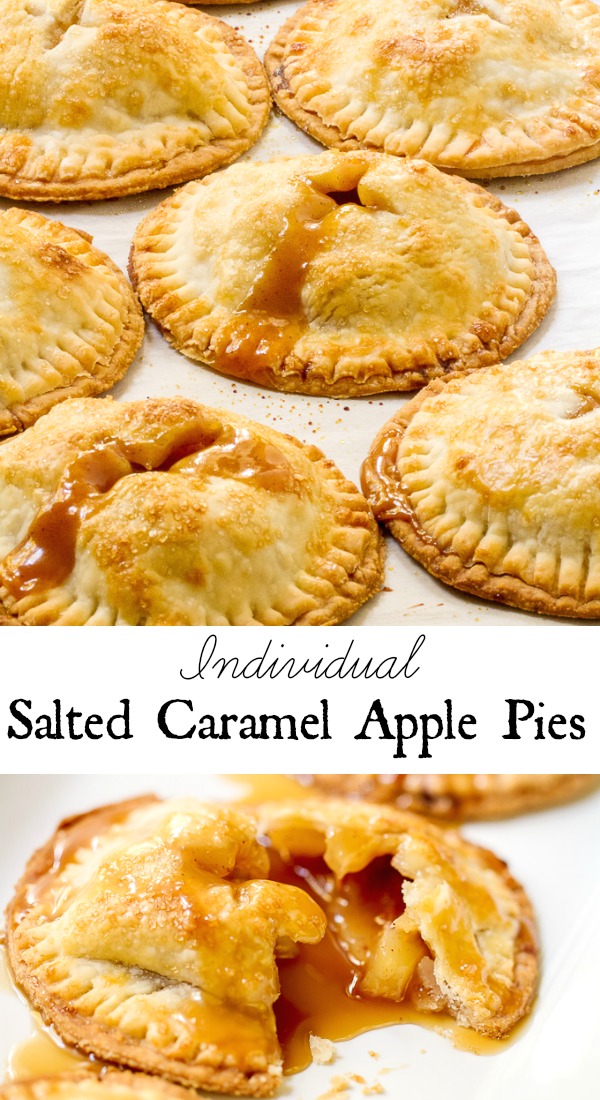 I found a pin for these cute little pies from Whisk Away Your Worries and thought they looked mouthwatering awesome! Seriously, who doesn't love salted caramel and apples? And combining that into pie form is perfect. Actually, individual pie form = even more perfection! Built in portion control if you only eat one. Sorry to say I failed in that department.
During the hectic holiday cooking frenzy it's always nice to find things to make that are simple, yet tasty and impressive. These little pies fit that bill perfectly. I used store bought pie crust because 1) it's easy, and 2) I've never made crust from scratch. I'm sure if you have a fantastic pie crust recipe and love to make homemade pie crust you could use that instead. Go for it! For the rest of us, store bought is just fine.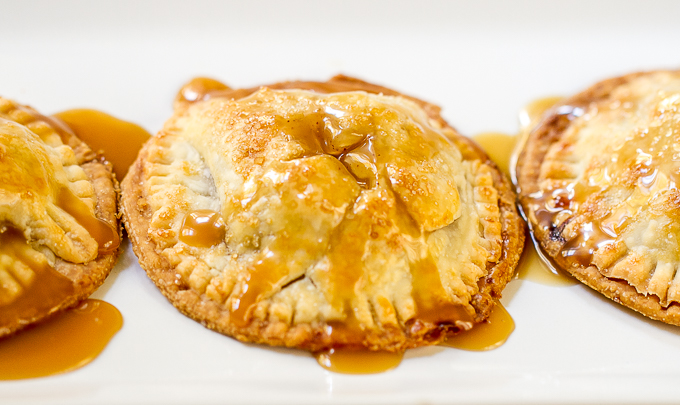 You might think only one apple isn't enough for the filling. I know I did when I saw the recipe but it really is. In fact, I made 8 little pies and had some filling leftover which would have been enough for a couple more little pies. You will also have leftover crust after cutting out the circles so you could re-roll and get a few more pies. Otherwise, if you're just making 8, grab yourself a spoon and eat the leftover filling while the pies are cooking. No one will know but you!
The original recipe didn't call for any caramel sauce drizzled on top but I couldn't help myself and gave each of the Salted Caramel Apple Pies a drizzle of caramel sauce. It makes them a bit more difficult (read: messy) to eat but I didn't care much….bring on the caramel! And keep a napkin nearby.
I hope you all enjoy these Salted Caramel Apple Pies as much as I did. Have a Happy Thanksgiving and I'll see you all next month.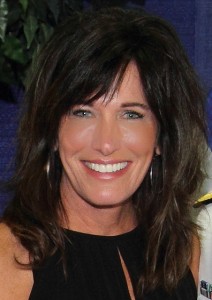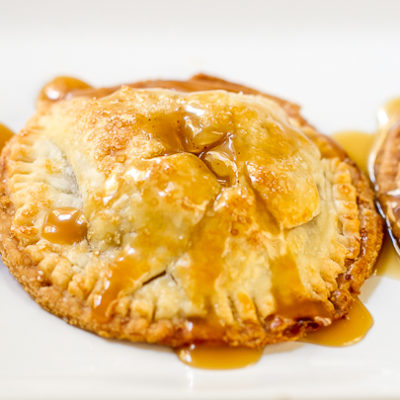 Salted Caramel Apple Pies
Ingredients
1

box refrigerated pie crust

1

large apple

peeled and chopped into small pieces

1/2

teaspoon

ground cinnamon

1

teaspoon

fresh squeezed lemon juice

1/8

cup

sugar

1

teaspoon

all-purpose flour

6

store-bought caramels

diced into about 4 pieces each
Instructions
Preheat oven to 425 degrees. Line a cookie sheet with parchment paper.

In a mixing bowl, combine apples, lemon juice, flour, sugar, and cinnamon and diced caramels. Set aside.

In small bowl, mix egg with water and set aside.

Unroll pie crusts. Using a circular cookie cutter or glass, cut out as many circles as you can. I used a glass that was 3 1/4" wide and got 8 circles per sheet of dough. If you want to roll out the pie dough scraps you could probably get a few more circles cut out.

Place half of the crusts on cookie sheet. Top each pie crust circle with a spoonful of the apple/caramel mixture. Make sure each piece has about 4 or more caramel pieces on it. Sprinkle each with a bit of sea salt. Top each pie with another pie crust circle. Use the tines of a fork to press the edges of the crusts together to seal the top crust to the bottom. Make an X on top with a small knife to slice vents on each pie.

Brush the tops of each pie with a bit of the egg mixture then sprinkle with sugar.

Bake in until golden, about 12-15 minutes. Allow to cool on a cooling rack. Store pies in airtight container.

Optional: Drizzle some of your favorite caramel sauce over each pie for extra caramel goodness!
If you're looking for other Thanksgiving recipes, be sure to check out my Ancho Chile Brined Turkey, Sweet Potato Noodles with Pancetta, Pecans & Craisins, Spinach Mushrooms & Cheese Casserole.
If you want to see what else I'm cooking up at I'm Bored, Let's Go you can follow me here:
FACEBOOK | PINTEREST | INSTAGRAM | TWITTER | GOOGLE+| BLOGLOVIN
This awesome post has been shared with: Living Well Spending Less and Whipperberry