I have to admit that I love a good meatball. The best I have ever had……from my sister Sherri. The problem is that she is one of those "made from scratch" cooks who throws in a "little of this" and "a little of that". Making it pretty much impossible for me to duplicate her meatballs because she doesn't have a recipe I can follow. She can tell me the ingredients but not the amounts. I really hate it when people do that! What's a sister to do? Pinterest to the rescue once again. These Saucy Asian Meatballs caught my eye because I love Asian food and I love meatballs, so these seemed like a no brainer.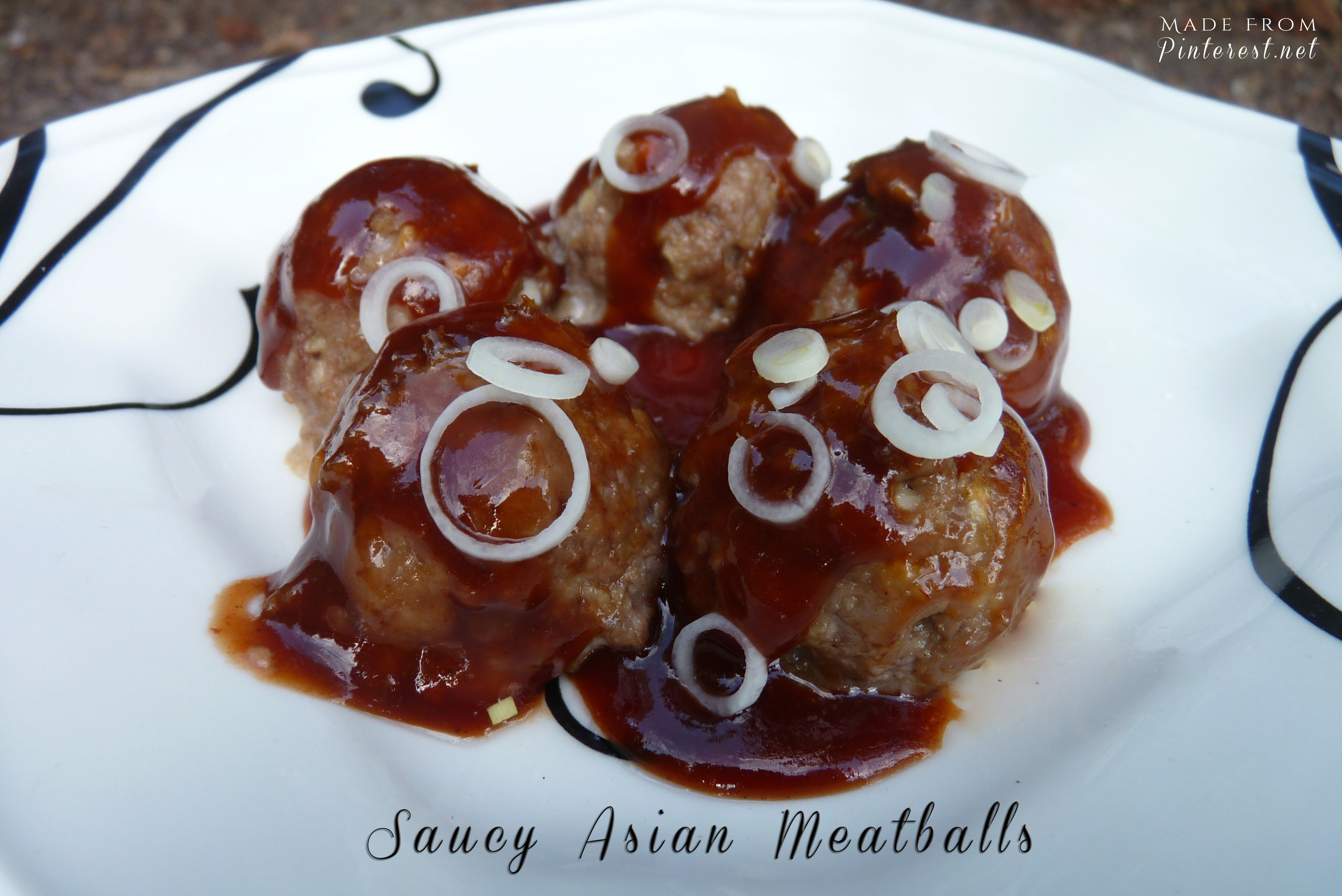 I used GF breadcrumbs, and made sure all other ingredients were GF and started creating.
RESULTS
The meatballs were pretty good, but the sauce was WAY to OVERPOWERING and PUNGENT for our taste buds. Since I can't stand to waste food, I rummaged through my pantry and found a bottle of plum sauce. I combined the two sauces, the result wasn't bad but it wasn't great. The meal wasn't a total waste but, this is not a recipe that I will adding to my collection.
Sadly…..
This Pin FLOPPED!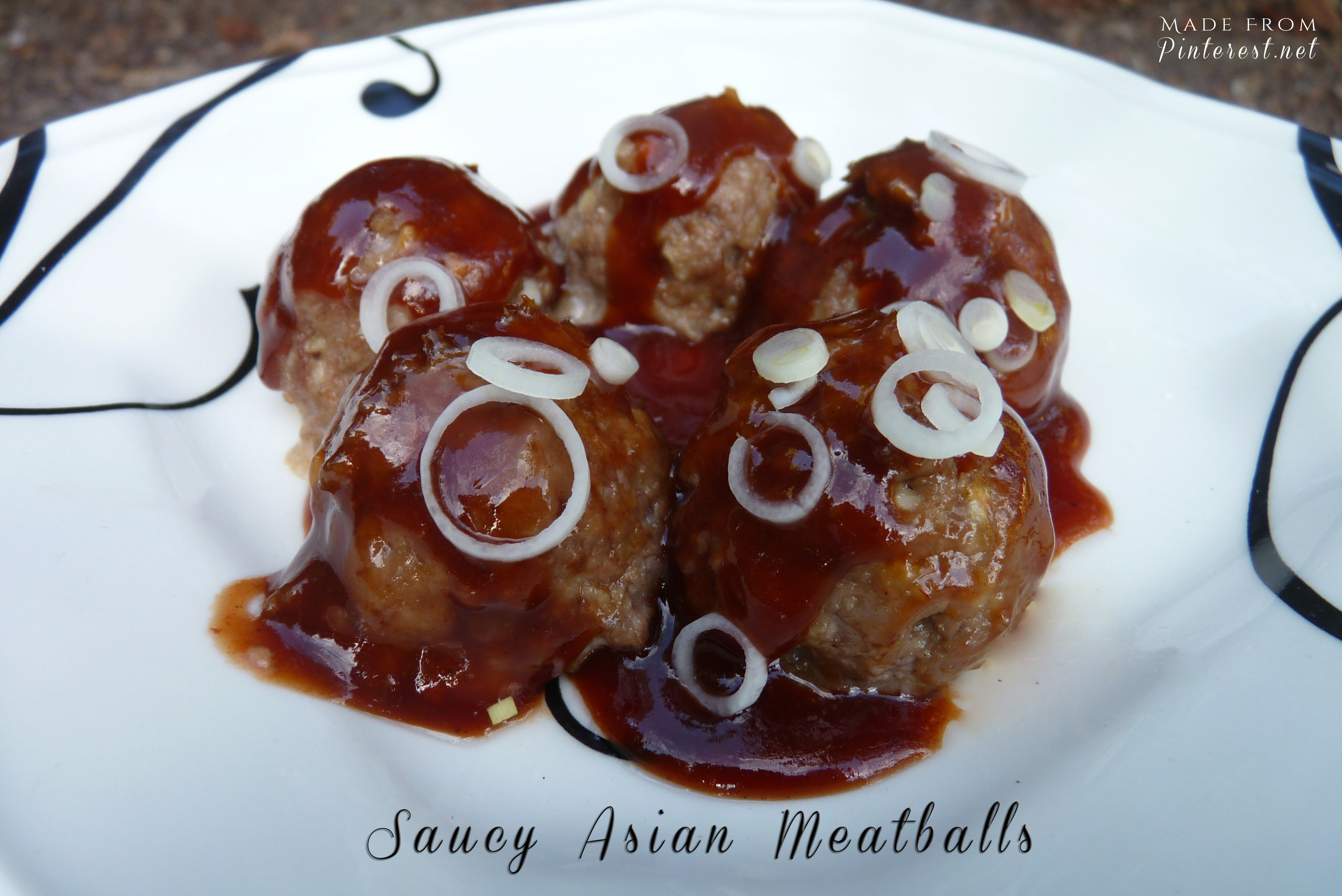 Ingredients
Meatball Ingredients:

2

lbs.

ground pork or ground beef

2

tsp.

sesame oil

1

cup

Panko or breadcrumbs

1/2

tsp.

ground ginger

2

eggs

3

tsp.

minced garlic

1/2

cup

thinly-sliced green onions

optional garnish: toasted sesame seeds

sliced scallions

Asian Sauce Ingredients:

2/3

cup

hoisin sauce

1/4

cup

rice vinegar

2

garlic cloves

minced

2

Tbsp.

soy sauce

1

tsp.

sesame oil

1

tsp.

ground ginger
Instructions
Preheat oven to 400.

In a large bowl, mix together meatball ingredients until well-combined. Shape into balls (I made mine about 1.5 inches, which yielded about 35 meatballs, but 1 inch is probably standard), and place on a greased baking sheet or in a 9x13 baking dish. Bake for 10-12 minutes, or until meatballs are golden on the outside and no longer pink on the inside.

While the meatballs are baking, whisk together all of the sauce ingredients until blended. Once meatballs have finished cooking, you can either dip each meatball individually (using a toothpick) in the sauce mixture. Or you can pour the sauce over the meatballs and gently stir them until covered.

Serve warm, and sprinkle with additional garnish if desired.