Happy New Year!
Hope everyone had a nice New Year's Day!
Ours was both relaxing and fun. We spent our day as a family doing one of my favorite activities…..dirt bike riding! Let me explain how that got started.
My wonderful father hoped to have a son. I'm sure he envisioned doing all sorts of male oriented sports and activities together, which would result in some great male bonding with his boy. He ended up with three daughters instead. One of the many sports activities my father loved was dirt bike riding. When Debbie and I were around 8 and 10 years old Dad decided his daughters could enjoy his favorite activity as much as any boy. He bought two small dirt bikes and two white helmets. He gave us some clear instructions on how to ride and let us go at it. We LOVED it! Many of my favorite memories come from years of dirt biking with our family in Borrego Springs, Ca. On one of our first rides my Mom (yes, Dad talked my Mom into becoming a rider as well) noticed that when we passed campsites people would give us a friendly wave, many times mistaking Debbie and I for "boys". For some odd reason this really bothered her. Dad had a simple solution, he took our white helmets, painted one a really cool purple (Debbie got that one) and mine a hideous shade of pink! (I think it scared me forever because I rarely wear pink to this day). Wherever we rode no one ever made the mistake of thinking either one of us was a boy ever again! Dad passed away from lung cancer about 8 years ago. We miss him every day, but memories like this one help keep him alive in our hearts. (love you Dad!)
The best part of a great ride……a great meal at the end of the day. Ever notice when you do something outside how much hungrier you get? Or how much better food can taste? When I come in from a day of riding the last thing I want to do is cook. One word…CROCKPOT! (I love my crockpot and this is the one that I love!)
I'd made this recipe from Paula Dean once before, but we found that adding the chiles was too spicy and no-one liked the olives in the soup. I decided to omit these two ingredients and gave it another try. So glad I did, because it was a hit! This is the first recipe we have had where taco soup has corn in it. It is now a new family favorite!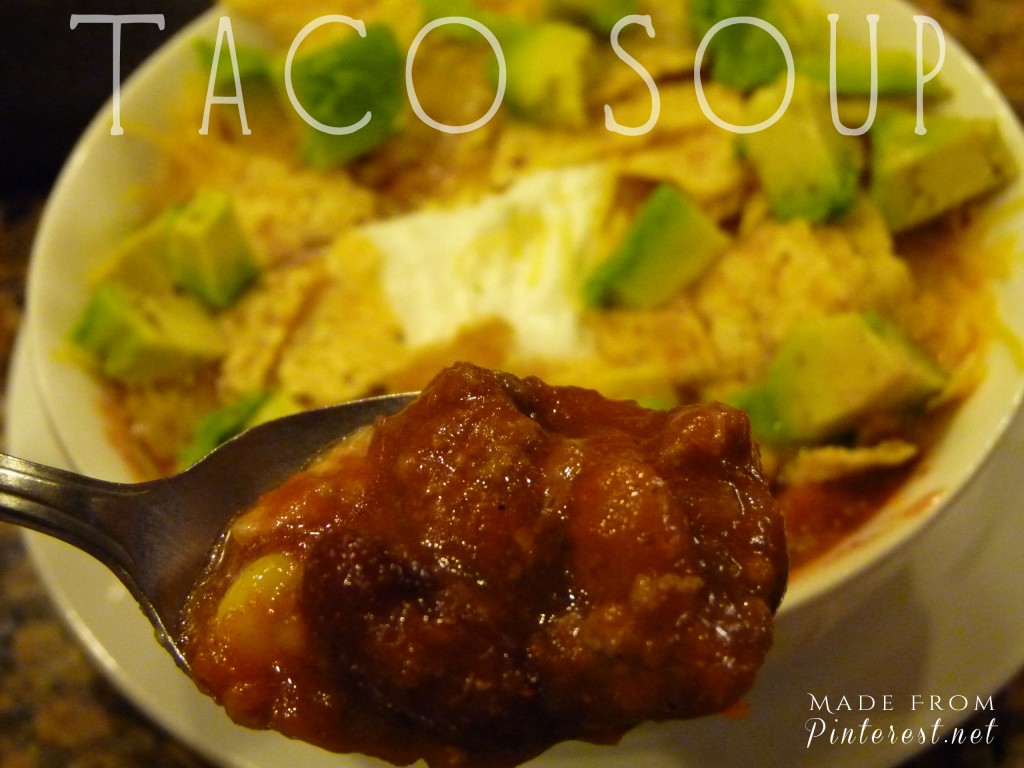 After a second try…….
This Pin TOTALLY ROCKS!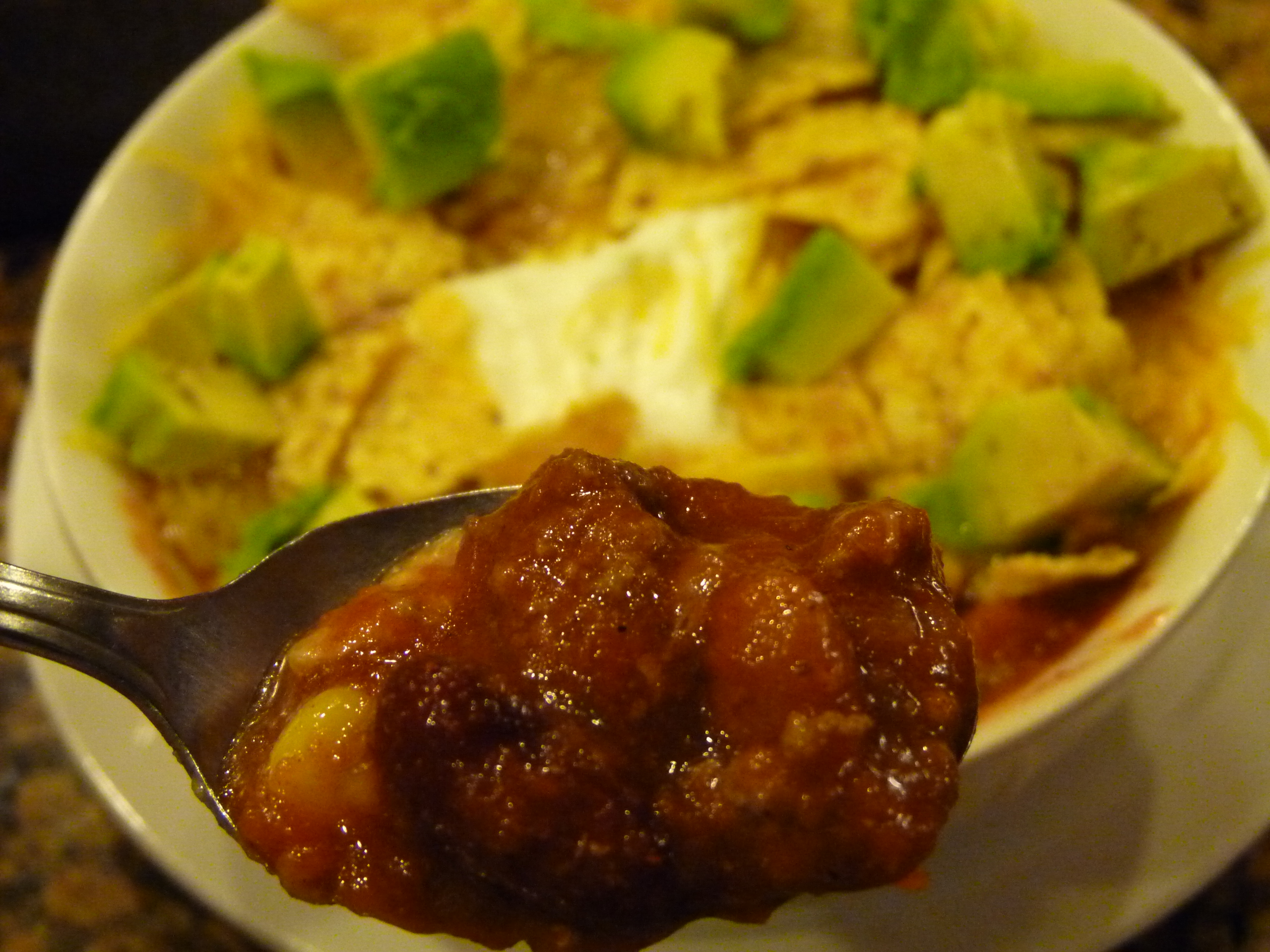 Ingredients
2

pounds

ground beef

2

cups

diced onions

2

15 1/2-ounce cans pinto beans

1

15 1/2-ounce can pink kidney beans

1

15 1/4-ounce can whole kernel corn, drained

1

14 1/2-ounce can Mexican-style stewed tomatoes

1

14 1/2-ounce can diced tomatoes

1

14 1/2-ounce can tomatoes with chiles

2

4 1/2-ounce cans diced green chiles

1

4.6-ounce can black olives, drained and sliced, optional

1/2

cup

green olives

sliced, optional

1

1 1/4-ounce package taco seasoning mix

1

1-ounce package ranch salad dressing mix

Corn chips

for serving

Sour cream

for garnish

Grated cheese

for garnish

Chopped green onions

for garnish

Pickled jalapenos

for garnish
Instructions
Brown the ground beef and onions in a large skillet; drain the excess fat, then transfer the browned beef and onions to a large slow cooker or a stockpot. Add the beans, corn, tomatoes, green chiles, black olives, green olives, taco seasoning, and ranch dressing mix, and cook in a slow cooker on low for 6 to 8 hours or simmer over low heat for about 1 hour in a pot on the stove. To serve, place a few corn chips in each bowl and ladle soup over them. Top with sour cream, cheese, green onions and jalapenos.