I am one of those people who loves Christmas time, but when it's over, I take my decorations down with a vengeance! I'm ready to start the new year fresh! Because I have been busy taking down and putting away Christmas decor, I don't do much for New Year's Eve. Since we don't drink, I don't have a stash of Champagne glasses or flutes. We always ring in the New Year with Martinelli's Sparkling Cider poured into any clean glass I can find. These Champagne Flutes from Simply Designing caught my eye because, well, they are darling! More important, they are disposable, inexpensive and quick! Perfect start for the New Year and I can't wait to see my family's faces when I pull these out!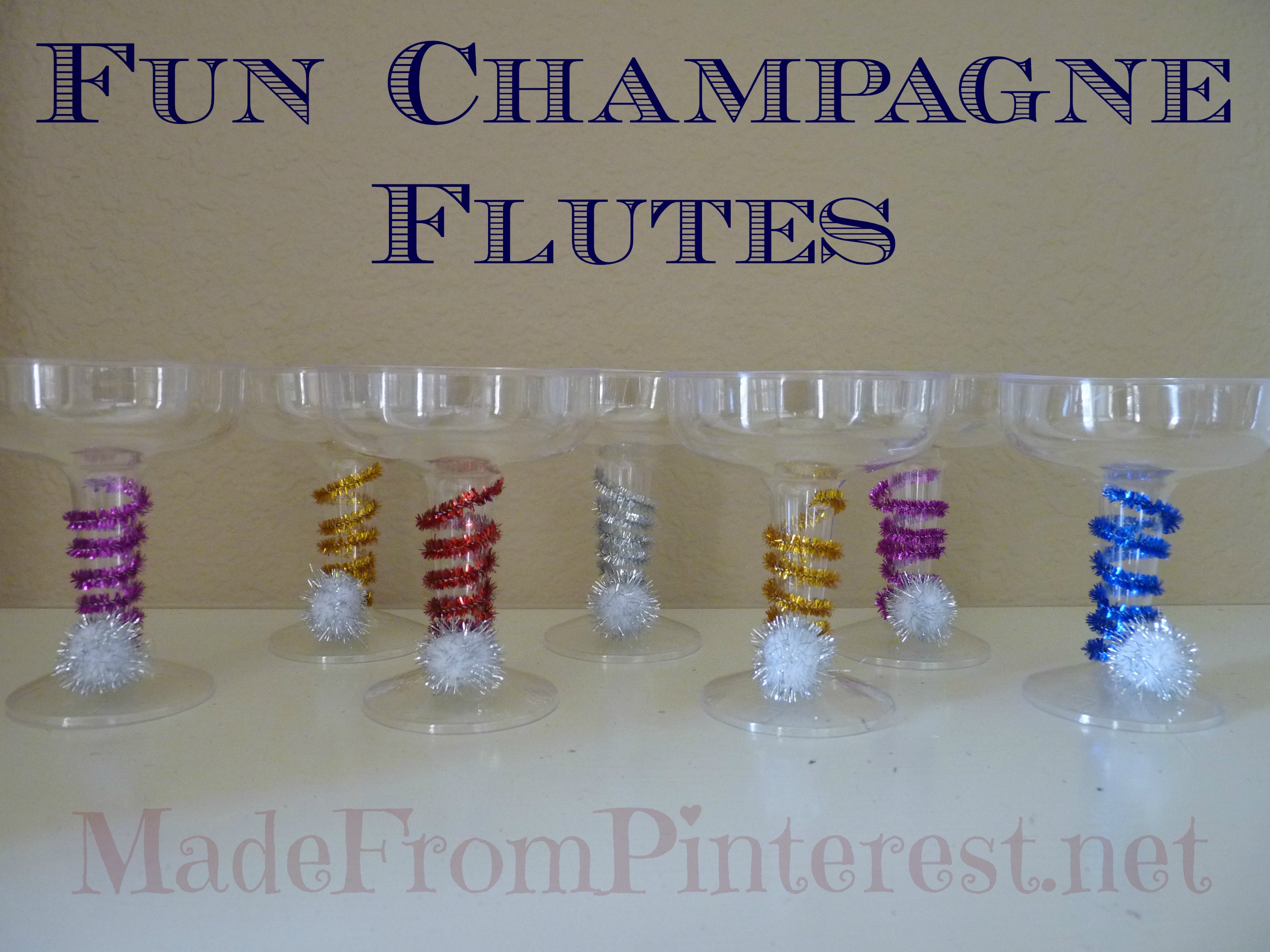 1. Use a low temp glue gun so you won't melt your Champagne Flute. Put a small dab of glue on the base.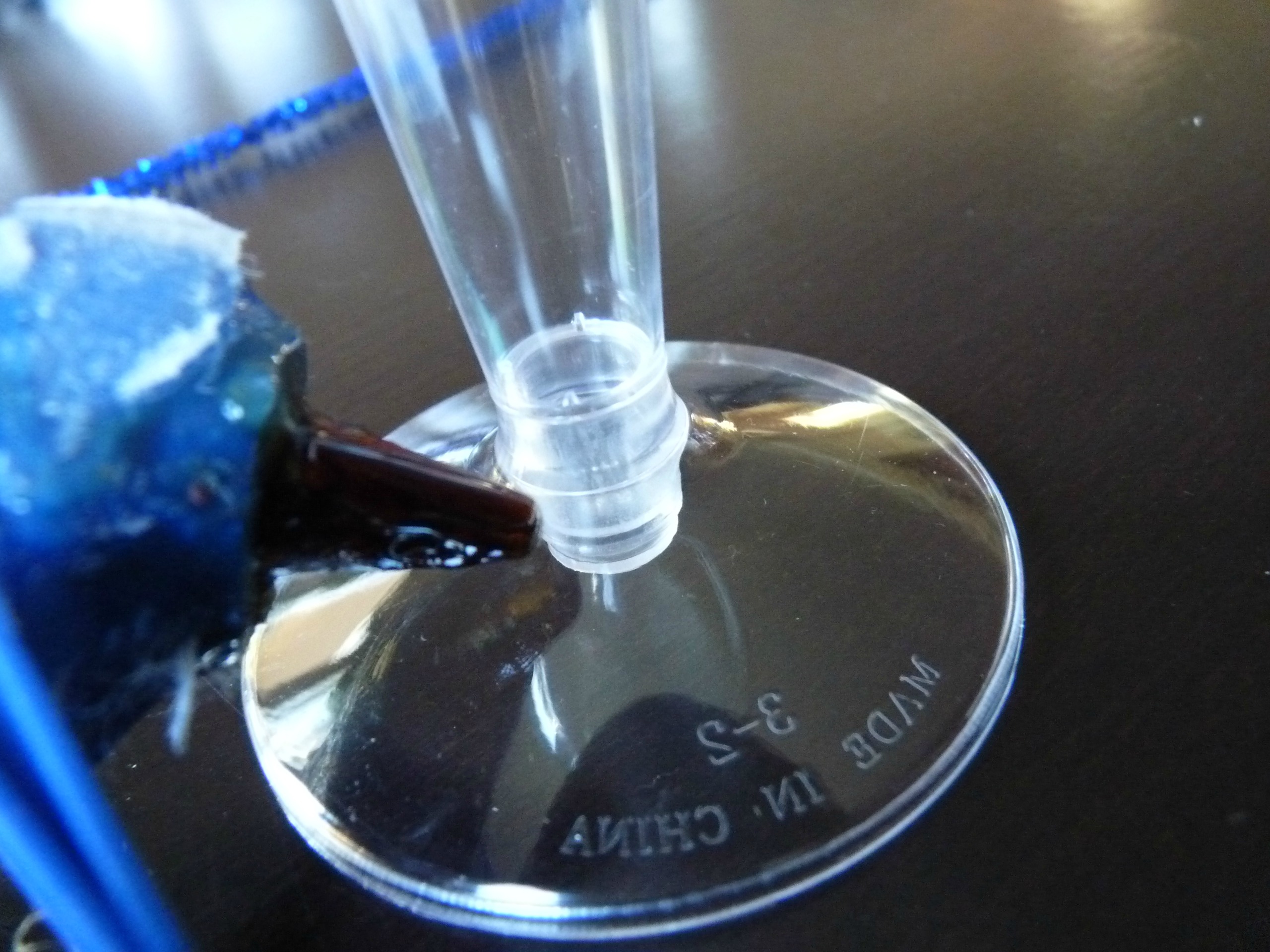 2. Put the end of your pipe cleaner on the dab of glue and hold until it cools and adheres.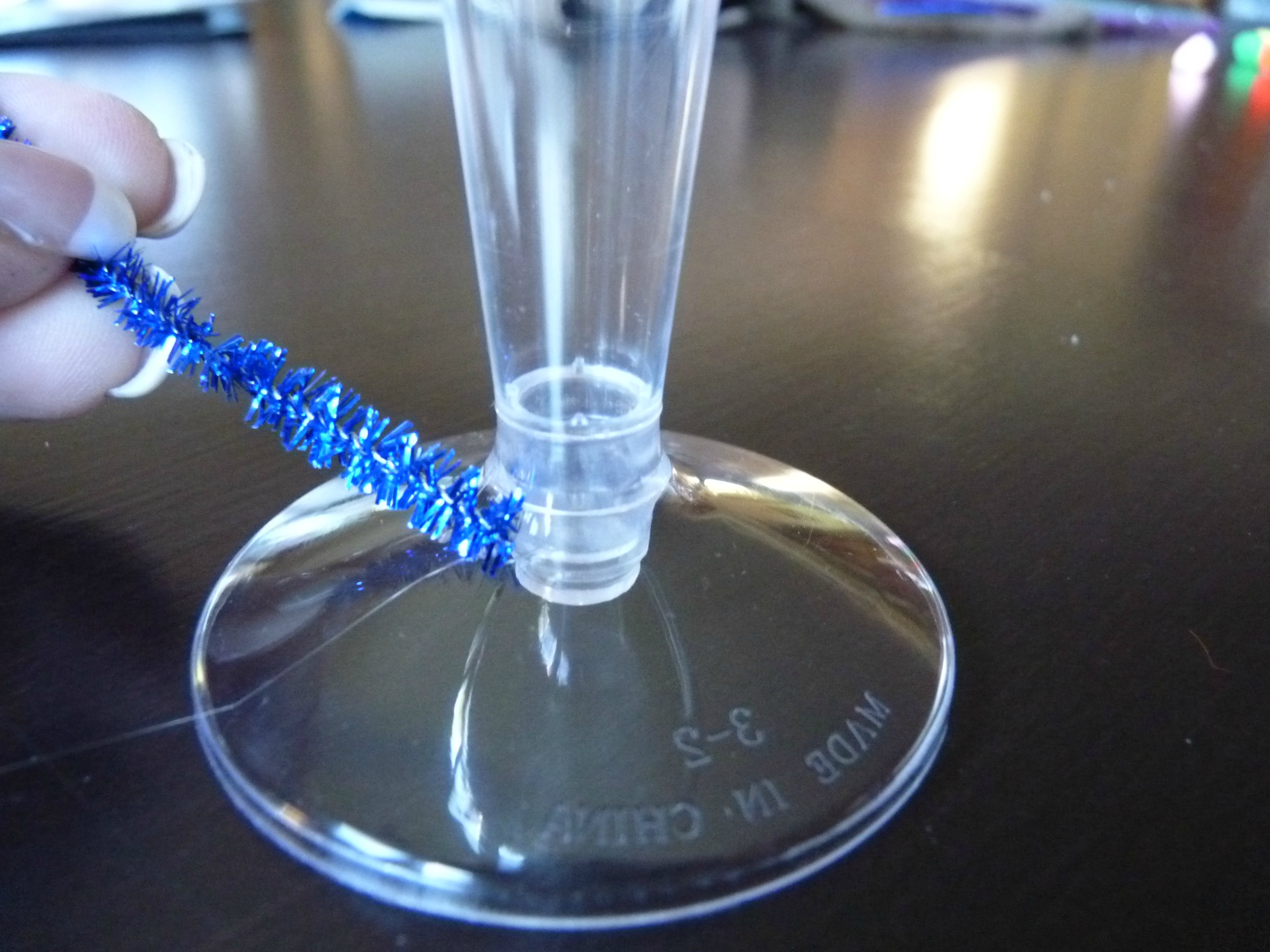 3. Twist your pipe cleaner around the base until snug.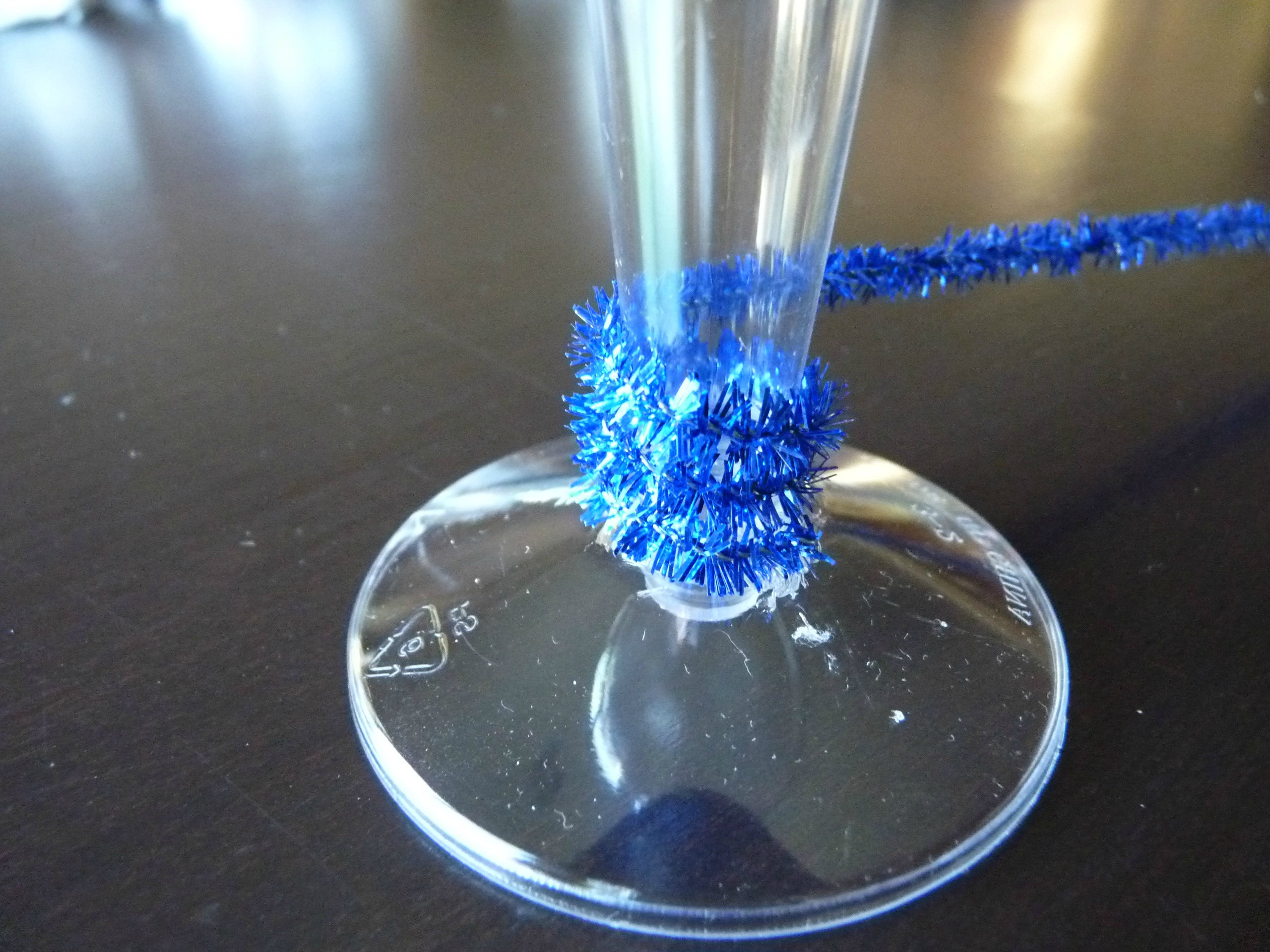 4. Pull your pipe cleaner up and add another small dab of glue. Adhere pipe cleaner so it stays up and gives an even wrap.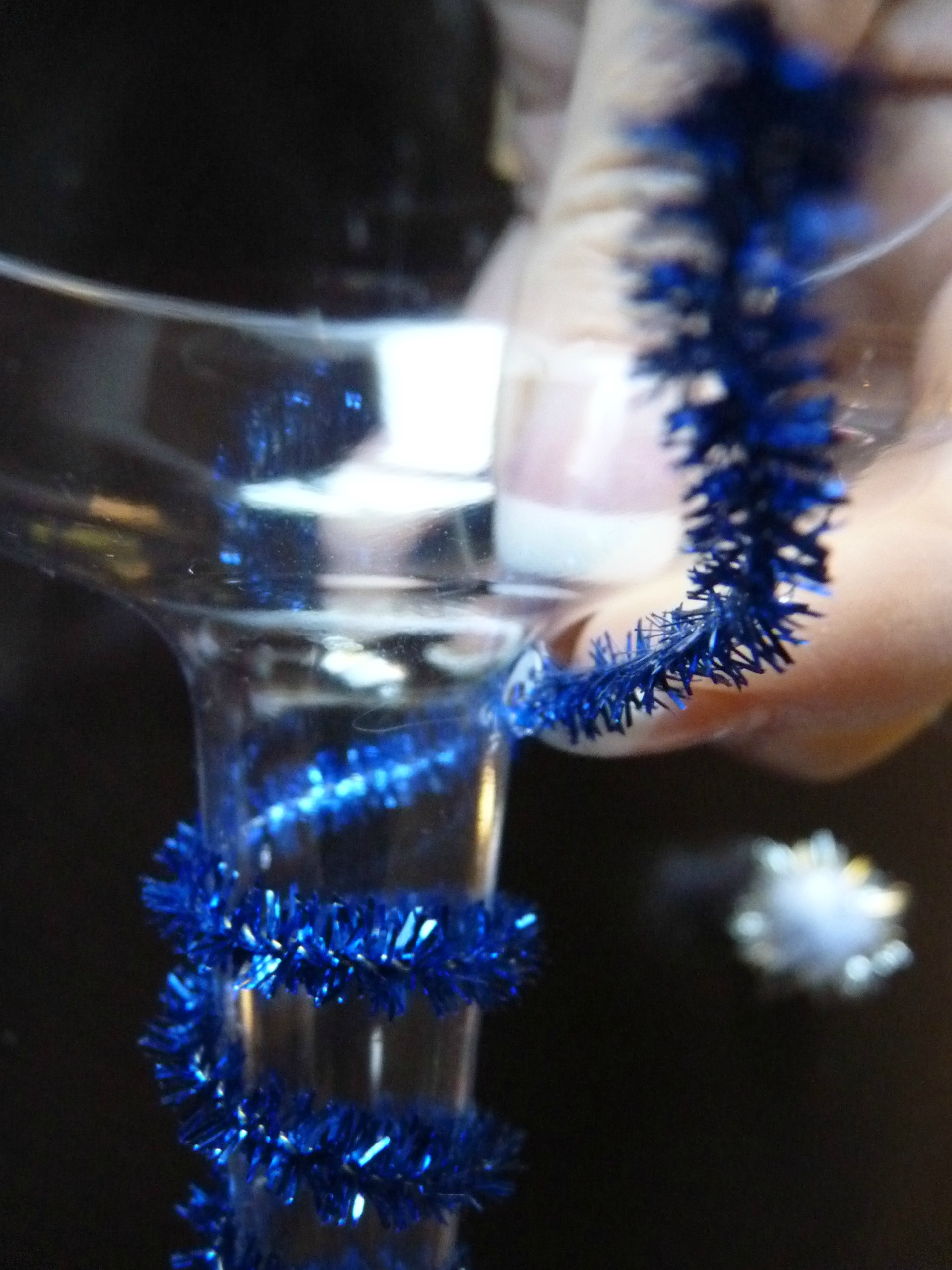 5. Place another dab of glue at the base.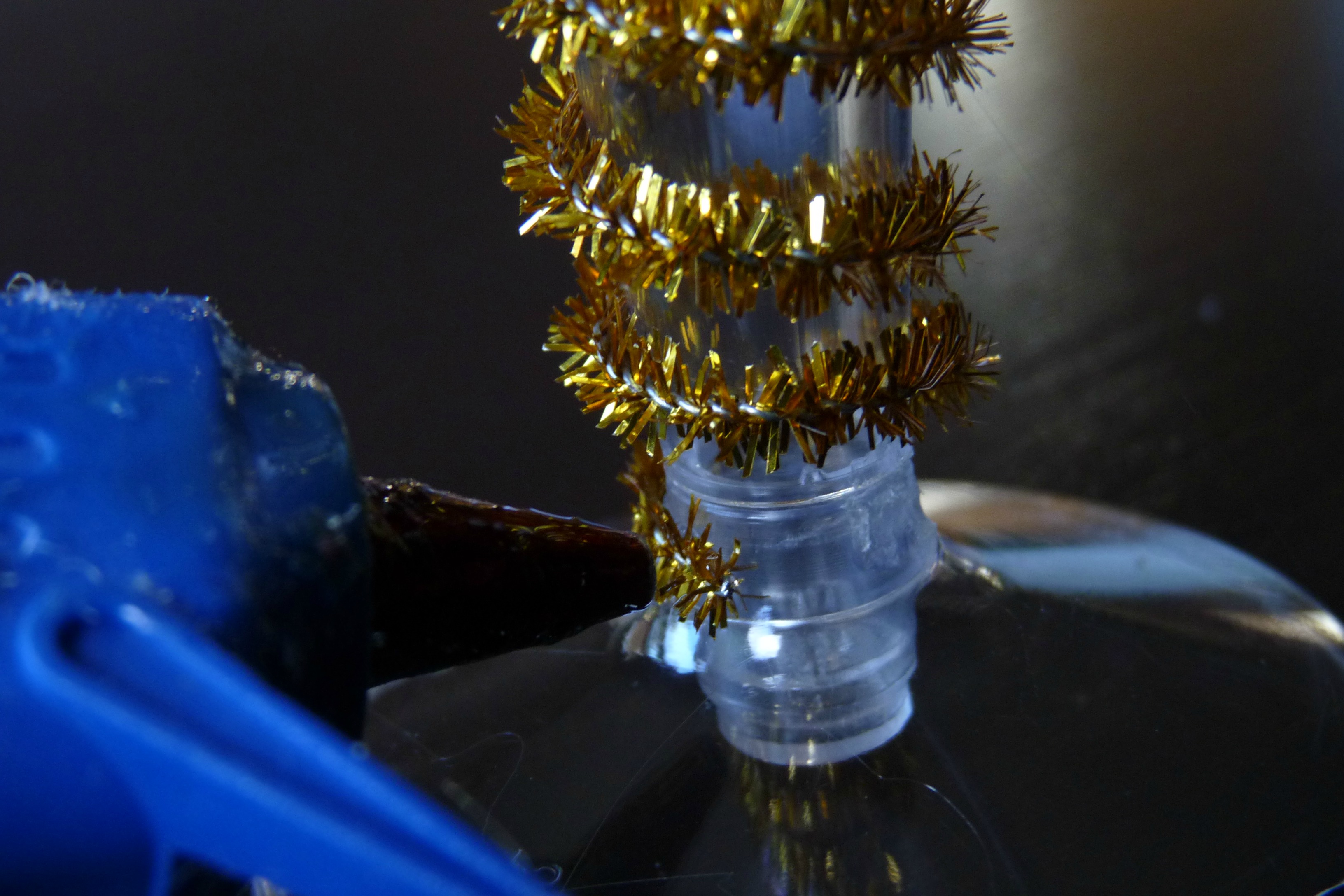 6. Glue your fuzzy ball where you placed the dab of glue and you are done!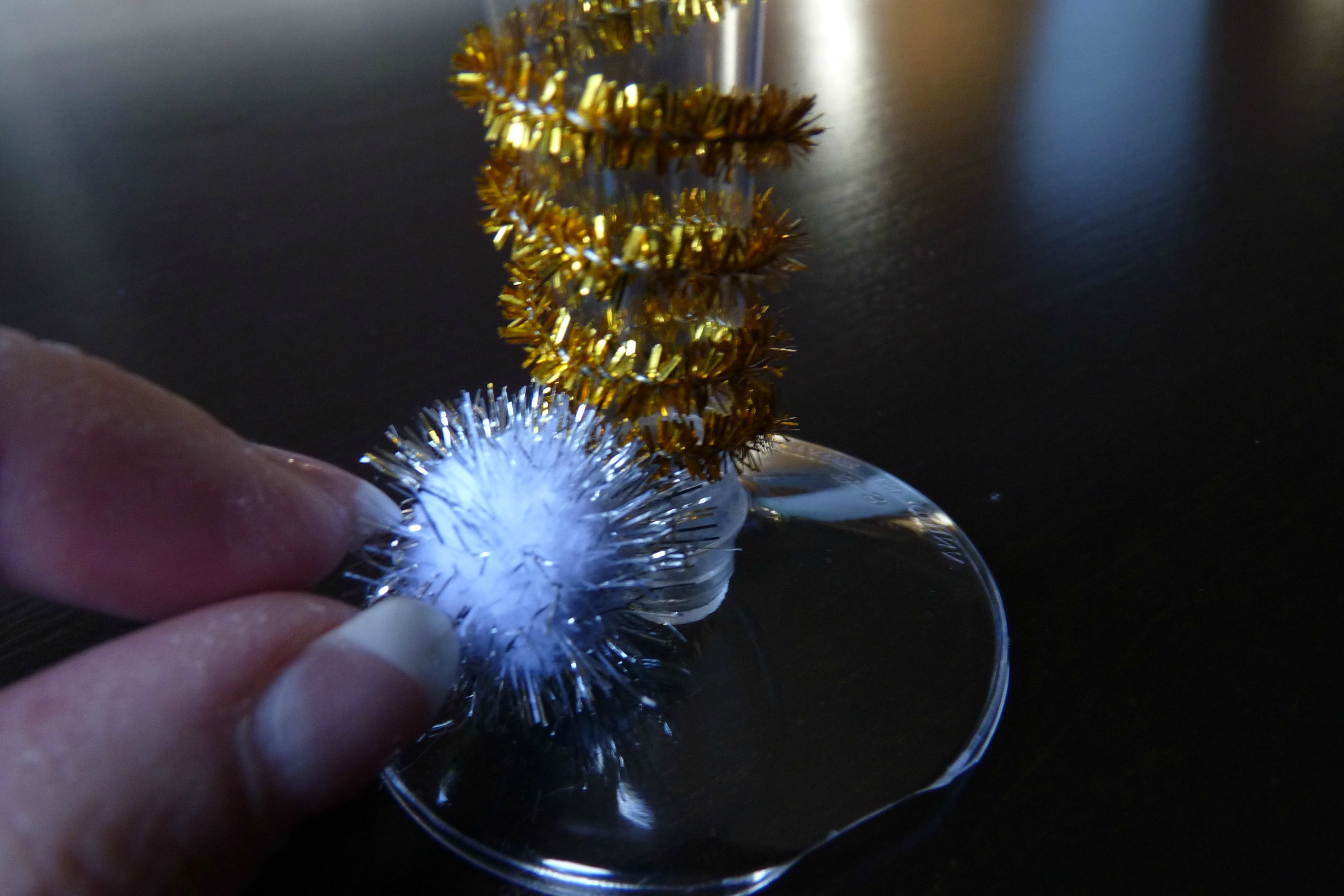 Now you are ready to "toast the New Year" with your snazzy glasses!
Supplies
Plastic Champagne Flutes $1.50 Walmart
Pipe Cleaners $1.50 Michaels
Fuzzy Balls $1.50 Michaels
Glue Gun
Total Cost $4.50 for Eight Champagne Flutes
These took me about 15 minutes to make. They are the only decorations I will have for New Year's Eve and I love how they turned out! Which means……
This Pin ROCKS!
Oh yea, HAPPY NEW YEAR!!