What do you make for visiting family when you've recently had a flood in your kitchen and your oven and refrigerator are in your front room? What to cook when you are planning a wedding at the same time of the flood and it is also Christmas? Something in the crockpot of course! (I love my crockpot and this is the one that I love!)
When I pinned this Slow Cooker Parmesan Honey Pork Roast from Six Sister's Stuff, I knew it would be perfect for what I needed.
The recipe is as follows: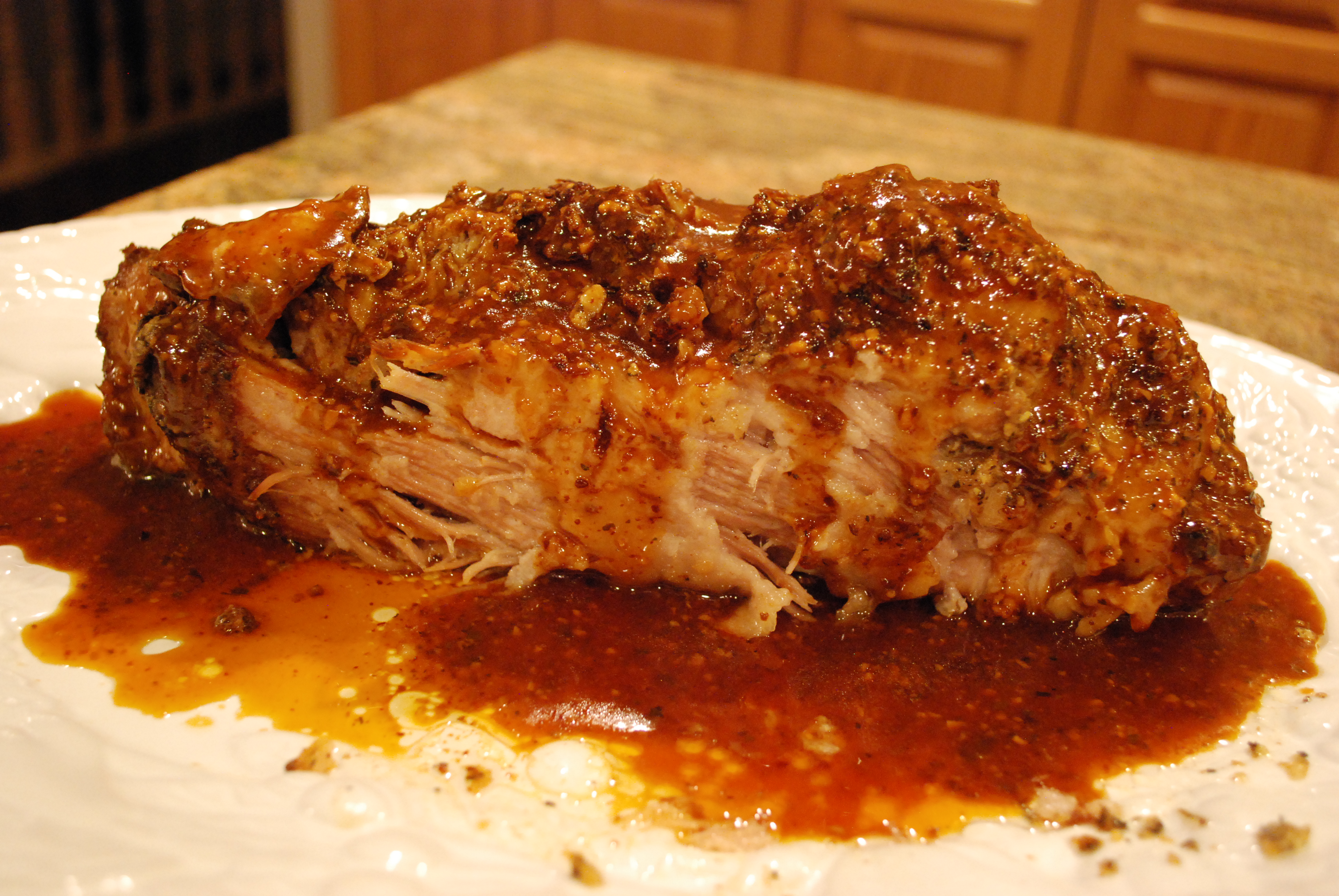 Slow Cooker Parmesan Honey Pork Roast
Ingredients
1

2-3 pound boneless pork roast

2/3

cup

grated Parmesan cheese

1/2

cup

honey

3

Tbsp

soy sauce

2

Tbsp

dried basil

2

Tbsp

minced garlic

2

Tbsp

olive oil

1/2

tsp

salt

2

Tbsp

cornstarch

1/4

cup

cold water
Instructions
Spray slow cooker with non-stick cooking spray. Place roast in slow cooker. In a small bowl, combine the cheese, honey, soy sauce, basil, garlic, oil and salt; pour over pork. Cover and cook on low for 6-7 hours or until a meat thermometer reads 160°.

Remove meat to a serving platter; keep warm. Skim fat from cooking juices; transfer to a small saucepan. Bring liquid to a boil. Combine cornstarch and water until smooth. Gradually stir into pan. Bring to a boil; cook and stir for 2 minutes or until thickened. Slice roast; serve with gravy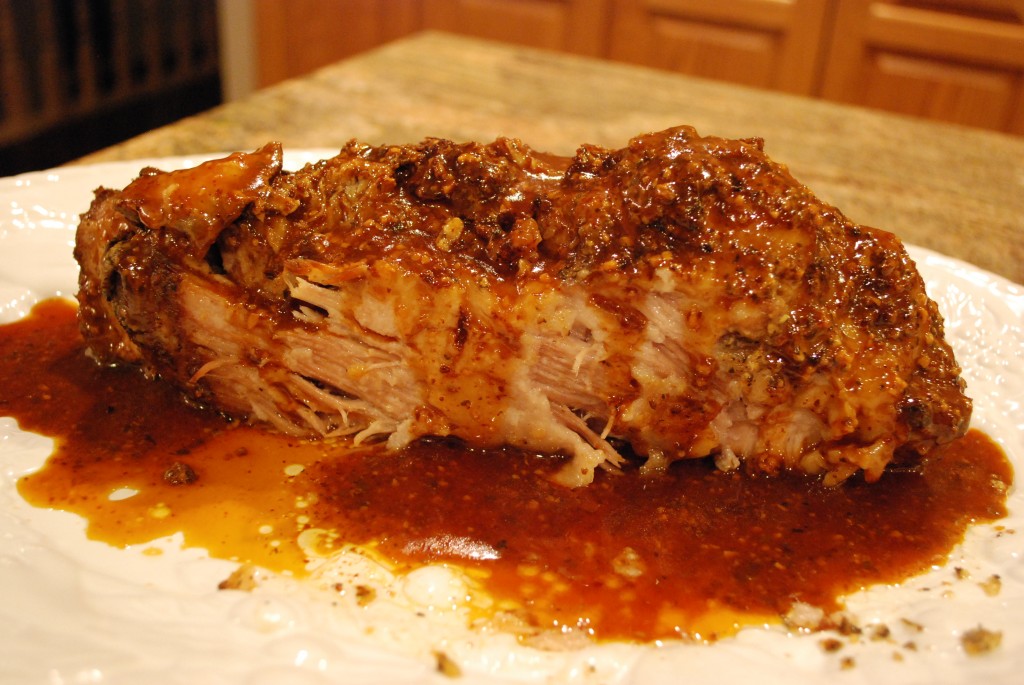 True to the recipe, the roast just about fell apart as I removed it from the crock pot. It was super moist and went perfectly with the Lipton Onion Potatoes that we posted yesterday!
My oven and refrigerator have been replaced back into my kitchen, and our wedding and Christmas are now over, and I will definitely be making this recipe again when the next busy weekend hits. But hopefully not quite as busy as last weekend!
This Pin definitely Rocks!
Coming in January…Our New Year's Resolution is to be "Cleaner and Greener"! Watch for some great DIY and organizational posts!