How many posts should I have on coloring Easter eggs the week before Easter? Eggsactly 2! Earlier this week I posted about Kool Aid colored Easter eggs, today is all about shaving cream colored eggs. It's no wonder kids would love to color eggs this way. Shaving cream has such a soft fun feel. I remember when I was a teenager I loved to steal my Dad's shaving cream and use it to shave my legs. His was the kind that came out as a gel and you had to rub a little for it to change into shaving cream form. Funny how it never bothered me that I smelled like a man on those days! . My Dad would get so frustrated when he would find his can of shaving cream almost empty. I always knew when he found it, because he would call me with both my first and middle name! Some things never change! It was about 5 years later that they came out with shaving cream for women to use. This pin was the first time I'd ever seen the concept of coloring eggs this way. Thank you Jamie at Hands on: as we grow for the great idea!
Wooden or hard boiled eggs

Shaving cream
3 or 4 colors of liquid water or food coloring
Jelly roll pan or disposable pan
Paintbrush or pencil to swirl your colors
Tongs
Cooking cooling rack
Paper towels or wax paper for under the cooling rack to catch the paint drips
Towel to clean up messes
Apron or old shirt
Sealing spray (optional for wooden eggs)
Procedure:
Set your cooling rack up with paper towel or wax paper below
Fill a section of your pan with shaving cream – I did 3 sections, each section had two colors that gave us 3 different color combinations
Sprinkle several drops of each color of food coloring on the shaving cream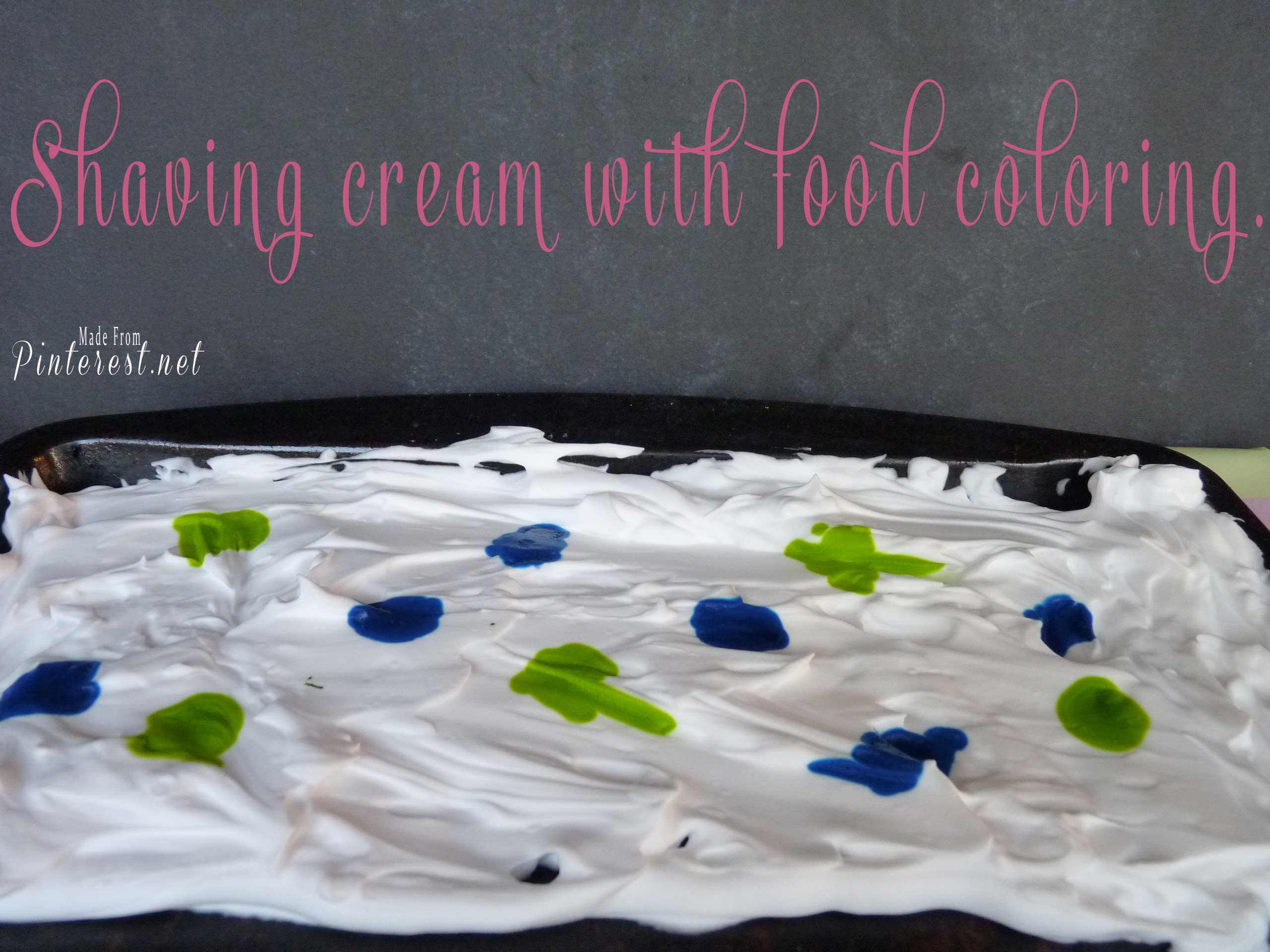 Swirl your shaving cream and food coloring. Don't over swirl or the colors will mix too much and will not be as bright.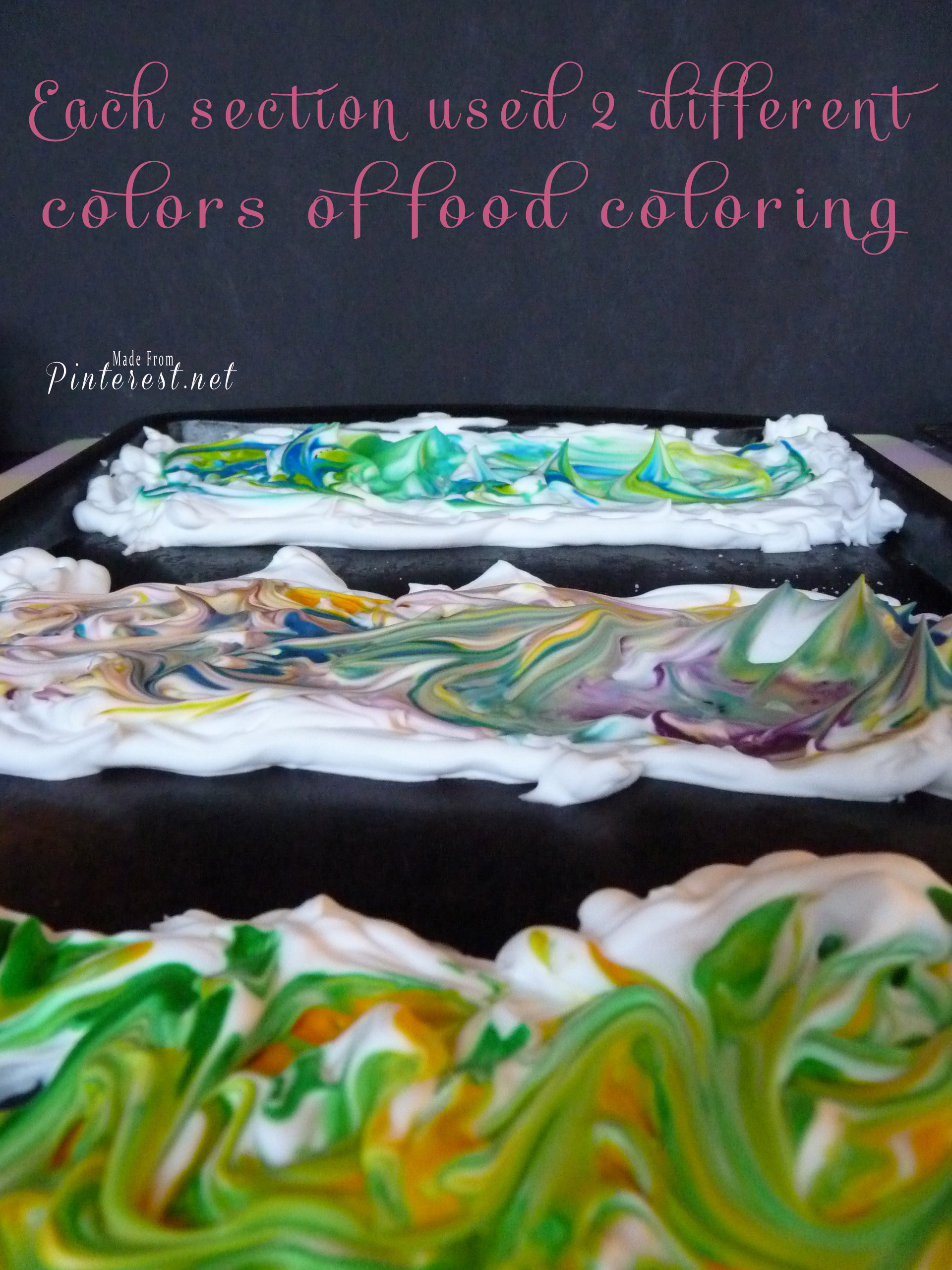 Place your egg in the pan, and swirl the egg around until is is covered with colored shaving cream
If shaving cream becomes overly mixed just make another section and add food coloring and swirl again
Allow eggs to dry over night. Shaving cream will partially dry, leaving a nice mess that needs to be cleaned up.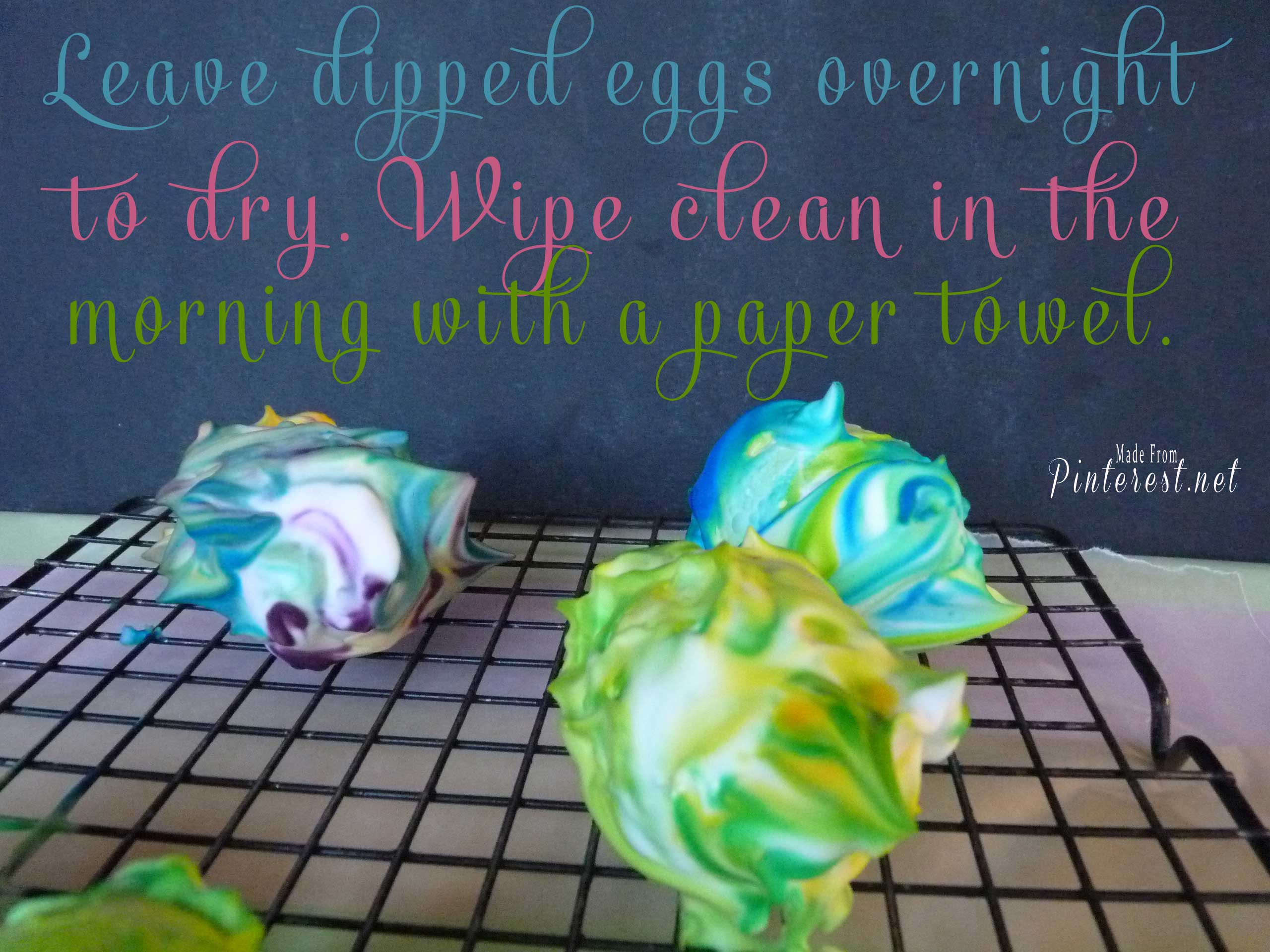 Using a paper towel rub off the dried shaving cream from each egg.
Show your beautiful eggs off!
This was a fun way to do eggs. I asked Landon if he wanted to color his eggs with shaving cream this year. He thought the SC was very cool but still wants to color his eggs the old fashioned dip them in liquid way! I prefer the SC method . So… I'd have to say that….
This Pin ROCKS!
Look who we are linking with! Katie's Nesting Spot, House of Hepworths, Fireflies and Jellybeans, The 36th Avenue, Live, Laugh, Rowe, Glued to My Crafts, The Frugal Girls, The 52 Mantels, Seven Thirty Three, The Mandatory Mooch