Hello, MFP friends. Kathy here again from Penney Lane. This month I'm sharing a recipe that combines two of my favorite things- simple ingredients and the slow cooker. I found this pin for Slow Cooker Maple Glazed Walnuts from Vegan In the Freezer and tried my hand at it because I loved these Honey Spiced Glazed Pecans I made for the holidays SO much.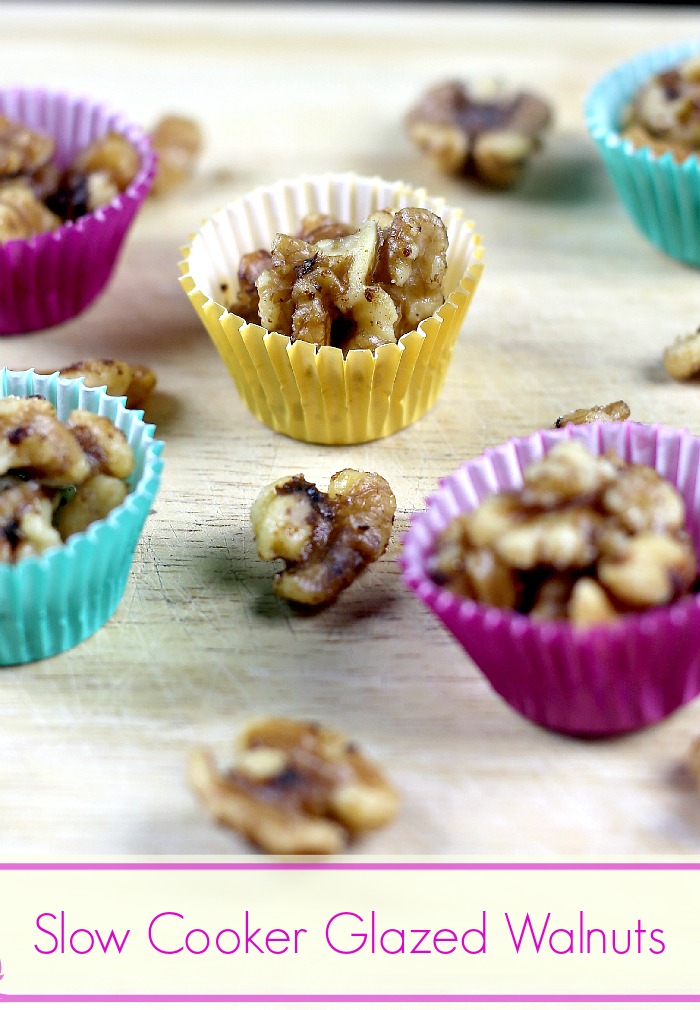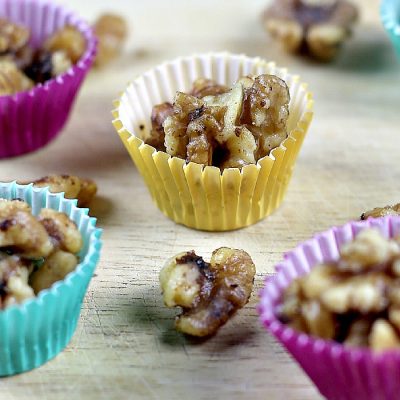 Slow Cooker Glazed Walnuts Recipe
Delicious maple glazed walnuts in the slow cooker and finished with brown sugar mixture. Great for a snack or on a salad.
Ingredients
1/2

cup

butter

2

table spoons of vanilla

1/4

cup

maple syrup

1

pound

walnut halves

1/4

cup

brown and white sugar mixed together

half each
Instructions
Turn on the slow cooker and melt the butter with the vanilla with the maple syrup.

Stir to blend. (The butter only takes a few minutes to melt.)

Stir in the walnuts to coat thoroughly and evenly.

Cook on high for 1 hour and stir.

Continue cooking for about 1 hour.

Remove walnuts from slow cooker and spread evenly over baking sheet to cool.

While the nuts are cooling, sprinkle or sift with sugar mixture.

Serve as a snack or with a salad.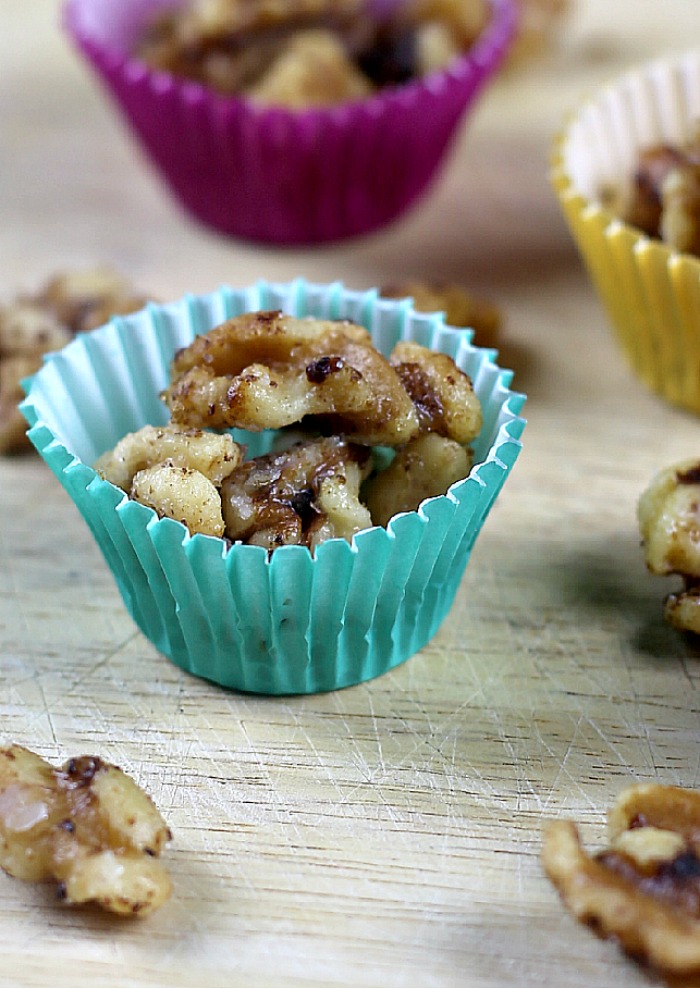 I did not prepare the recipe as a vegan one but you can pretty easily by following her original one. I doubled the butter because the 1/4 cup didn't seem to be enough for the bag of pecans and I didn't want them to burn. (Use your best judgement when preparing yours- if 1/4 cup melted butter looks enough don't over do it and soak them in butter.) I also doubled the vanilla because I like the flavor of vanilla. I also added the sugar mixture at the end because I like "candied" nuts, but you can leave it off if you prefer them less sweet.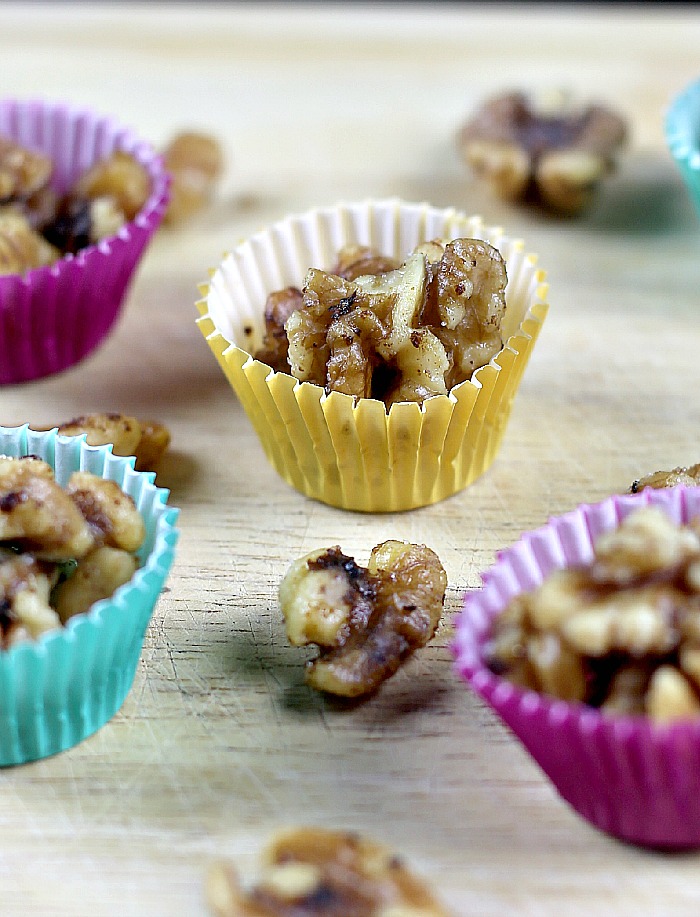 This recipe was incredibly simple and the nuts turned out just as her recipe said they would so it worked great. These glazed walnuts would be a delicious natural snack or yummy on a spring salad with some Raspberry Vinaigrette. I will see you next month with another simple but tasty recipe!
Thanks so much for this great recipe Kathy! We love recipes that we can put in our crockpot and this is the crockpot that we love!