SLS-free toothpaste. What is SLS and why do I want a natural toothpaste? SLS stands for 'Sodium Lauryl Sulfate,' which is a detergent that breaks surface tension and separates molecules in order to allow better interaction between the product and your teeth. Since being diagnosed with hypothyroidism and MTHFR, I have started down the path of switching out my store bought health/beauty products for natural homemade health/beauty products to avoid exposure to chemicals that adversely effect my health.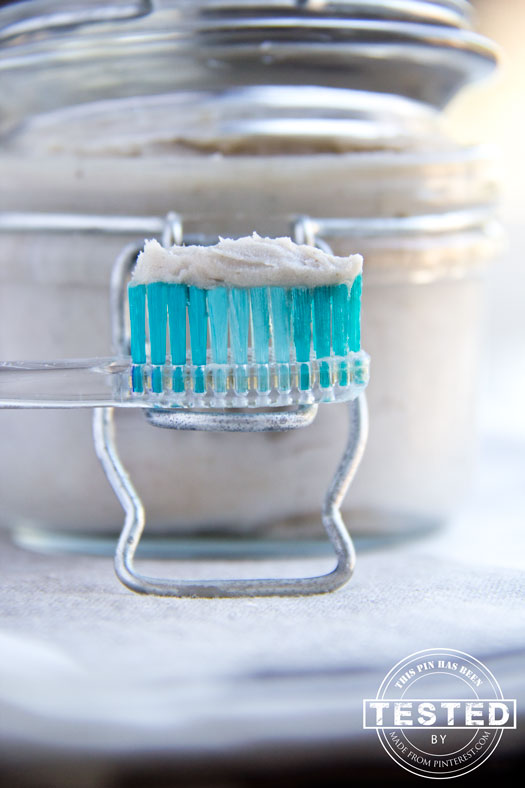 I'm starting with SLS toothpaste first as I recently made the decision have six large amalgam fillings removed. I chose this toothpaste recipe because it calls for bentonite clay which is rich is potassium/calcium and effective at removing toxins. The coconut oil and baking soda help to whiten and clean teeth, while the stevia and peppermint provide a sweet minty flavor.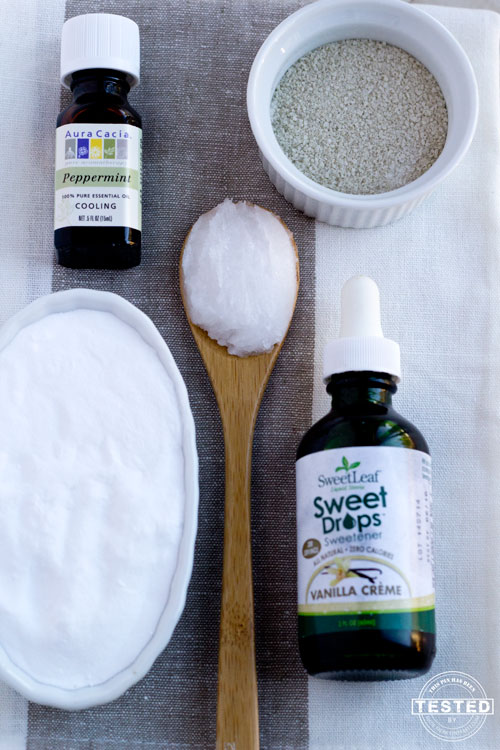 Before you get started making this toothpaste, it is important to note when mixing bentonite clay you need to use a wood or plastic spoon and a glass or plastic bowl. If Bentonite clay comes in contact with metal, it will be deactivated and lose it's ability to help remove toxins.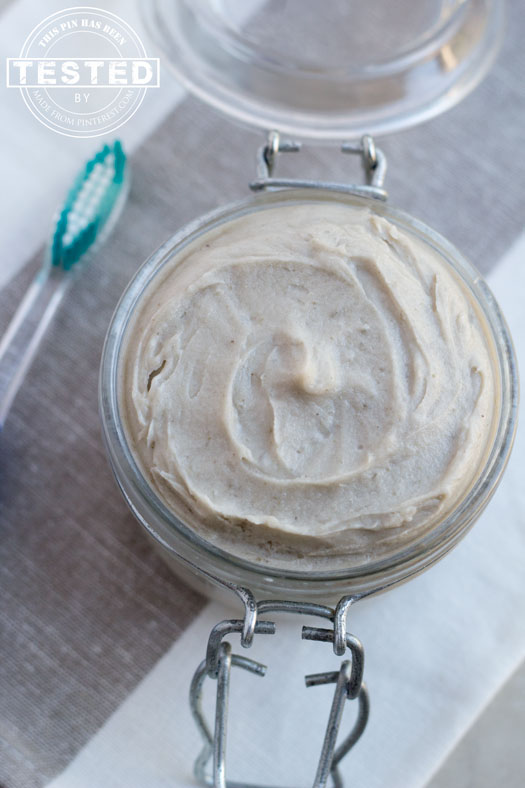 The consistency of your toothpaste will depend on the temperature of where you store it due to the nature of the coconut oil. It softens almost immediately when you start brushing your teeth.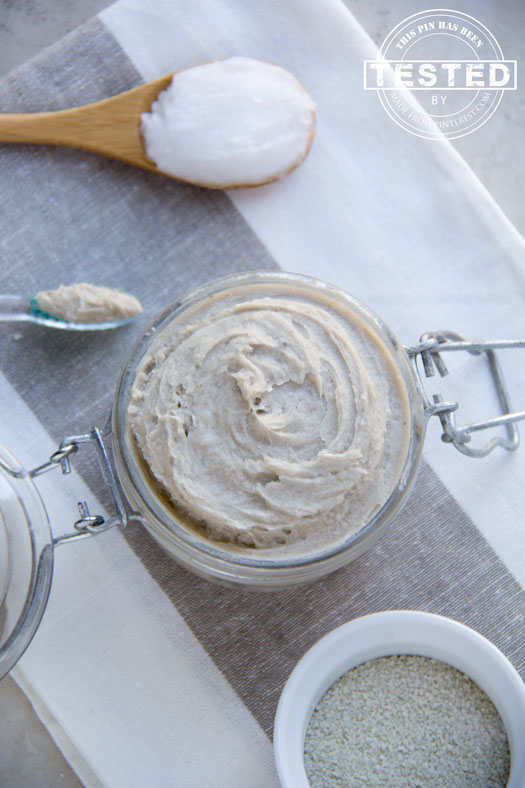 I'll update this post in a few months with my long term results. A big thank you to Kristin from Living Simply for the recipe.
This Pin Rocks!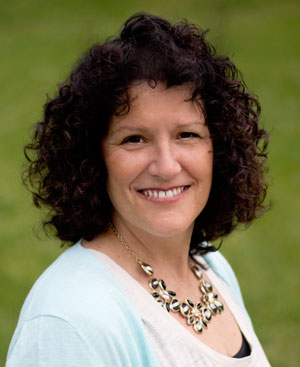 This awesome post has been shared with Tatertots and Jello and Whipperberry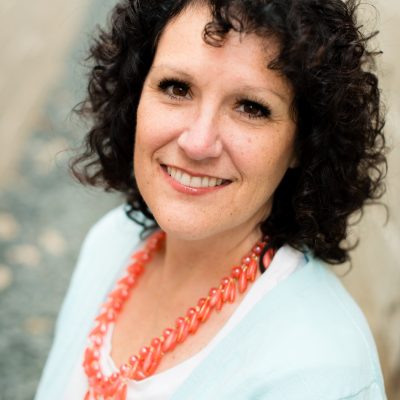 SLS Free Toothpaste
Ingredients
¼

cup

+ 2 TB coconut oil

soft, but not liquid (where to buy)

¼

cup

good-quality baking soda

where to buy

½

tsp

Real Salt

where to buy

1

tsp

bentonite clay

where to buy or (where to buy)

¼-1/2

tsp

liquid pure stevia

depending on taste, I use ½ tsp (where to buy)

5-7

drops peppermint essential oil

the amount will depend on taste preference (where to buy)
Instructions
Remember when mixing bentonite clay use a wooden or plastic spoon and non-metal bowl. Bentonite clay should not come in contact with metal because it deactivates the clay.


Using a medium non-metal bowl, mix the coconut oil and baking soda until throughly incorporated.


Add the rest of the ingredients and mix well.


Can be stored in a jar or a squeezable toothpaste tube like these.


**The consistency of this toothpaste will vary depending on the temperature where the toothpaste is stored, due to the nature of coconut oil.