A big welcome back to Lisa from Mabey She Made It! She is sharing a darling craft today that is perfect for the winter season!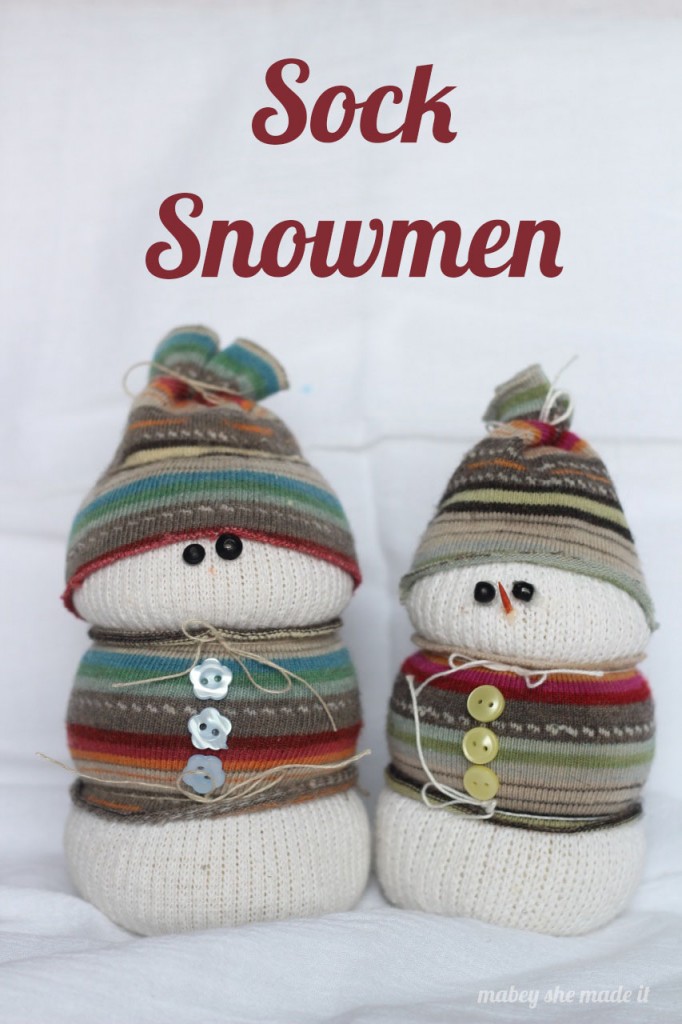 So I had this favorite pair of socks that I loved. They were fabulous. I liked them so much I took them on vacation with us several years ago. Unfortunately, only one came home. I'm Lisa Mabey from Mabey She Made It, and apparently I have a sock saga to share with you.
But can I get rid of this lone sock? No. I'm not even a sentimental person, really. My practical side usually wins out, and I move on. But even though it was lost literally on the other side of the world (in South Africa), I couldn't bring myself to throw it away. Side note: I dont' know why, but I've lost some of my favorite things in foreign countries…a mitten in Ireland, the other mitten in England, this sock, etc.
So if I can't get rid of this sock, I decided to at least DO something with it. So here it is…a little Sock Snowman with a striped sweater that's pretty darn cute. And now I don't have to feel guilty about a lone sock in my drawer. I followed this tutorial for a Sock Snowmen from Then She Made.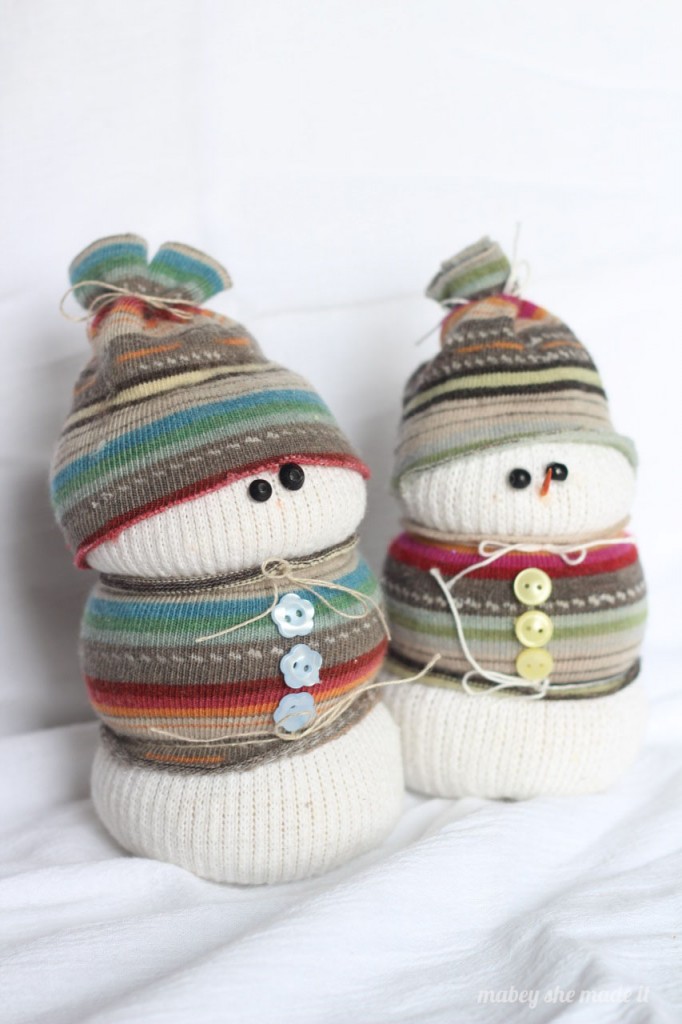 And within a few minutes and just a few things I already had around the house, I created two little snowmen that look super cute and would even make a fun kids craft–they'd just need a little help with the hot glue.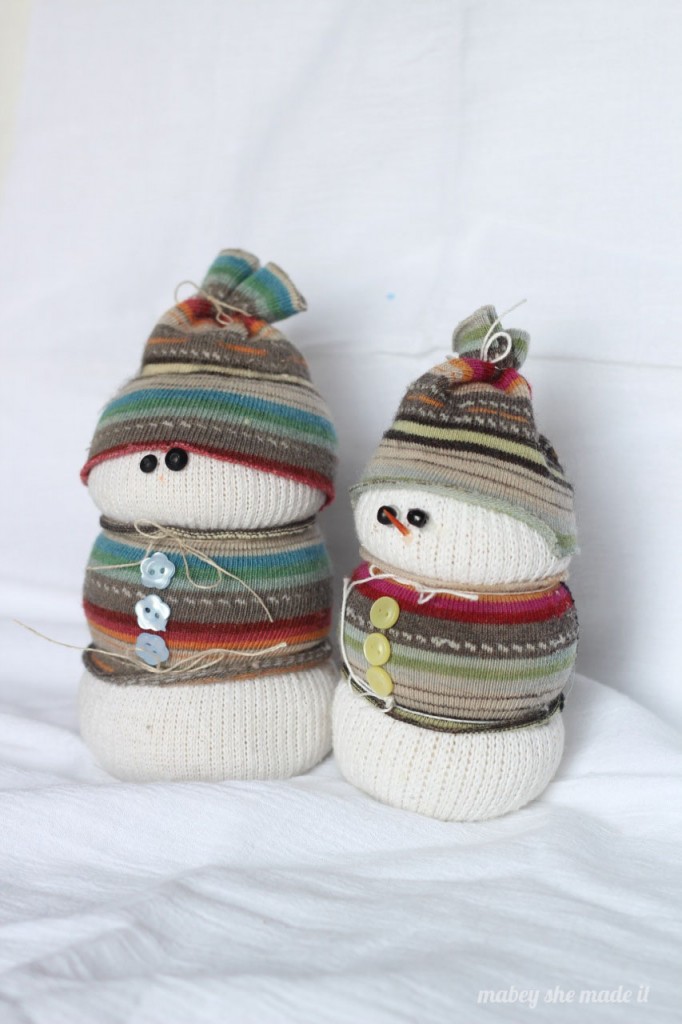 Aren't they adorable? I keep walking past them and smiling. Now if you liked this, I hope you'll come check out my blog (Mabey She Made It) for more fun projects like these:
Design Your Own Fabric with Stencils || DIY Vanilla || Paper Medallion Wreath
And be sure to follow me on Facebook, Twitter, Pinterest, Google + and Instagram.