It is a Sunday afternoon and the sky is the color of wet cement, hinting at some possible showers today. It will be a quiet day. Normally our children and their spouses/friends/roommates show up for sometimes the only and best homecooked meal of their week but today everyone has other plans. So because I am not rushing around trying to get a full meal on the table I have some time to bake some cookies and enjoy them with some hot chocolate and whipped cream in my jammies. It's that kind of a day.
A popular pin that I have seen lately is for Soft Almond Cookies from Cody Kitchen Confections. It didn't take me long to decide to make these. As soon as I see the word "almond" my mouth starts to drool, I get weak in the knees and my vision blurs. Love anything Almond!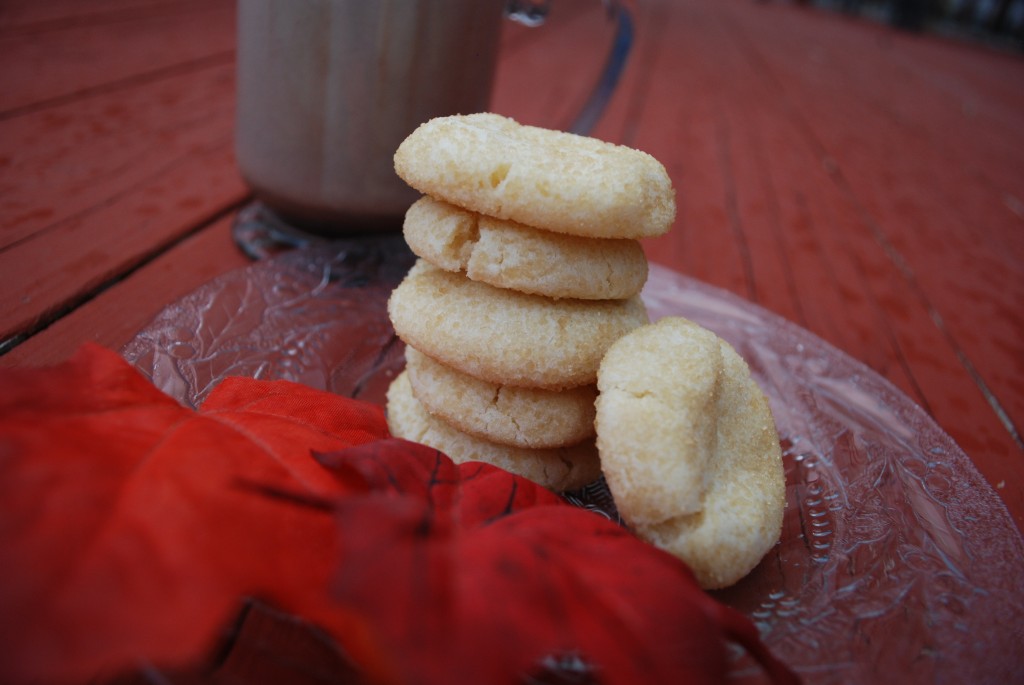 Start by creaming together butter, sugar and shortening then add eggs and almond extract. Add dry ingredients until well blended. (Full recipe below)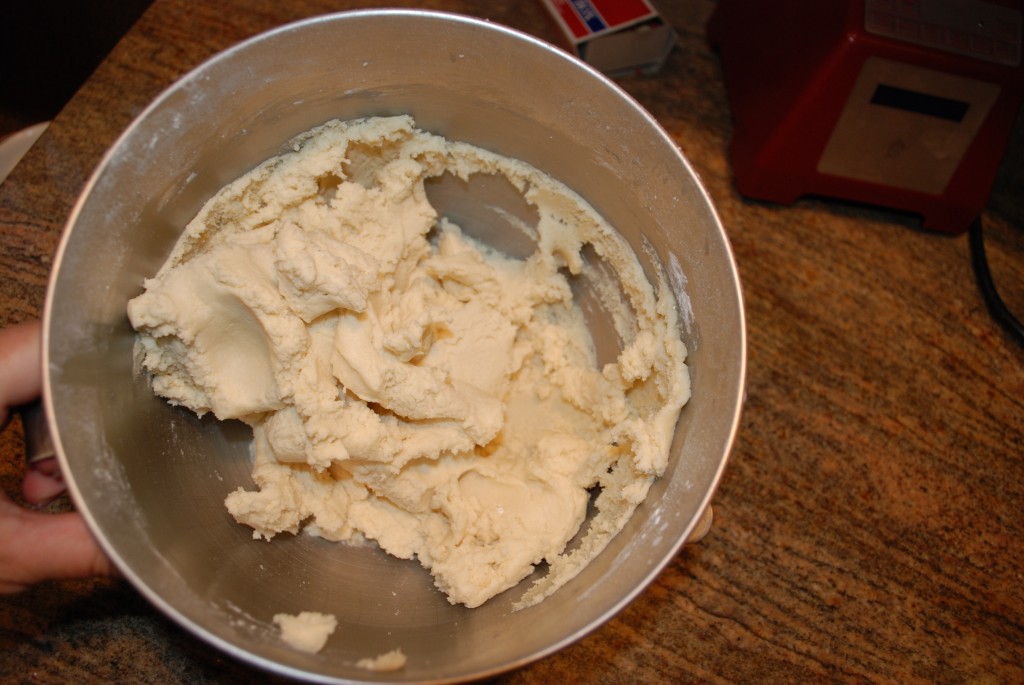 Chill in the refrigerator for 1/2 hour. After chilled, use a small cookie scoop and roll cookies into the raw sugar.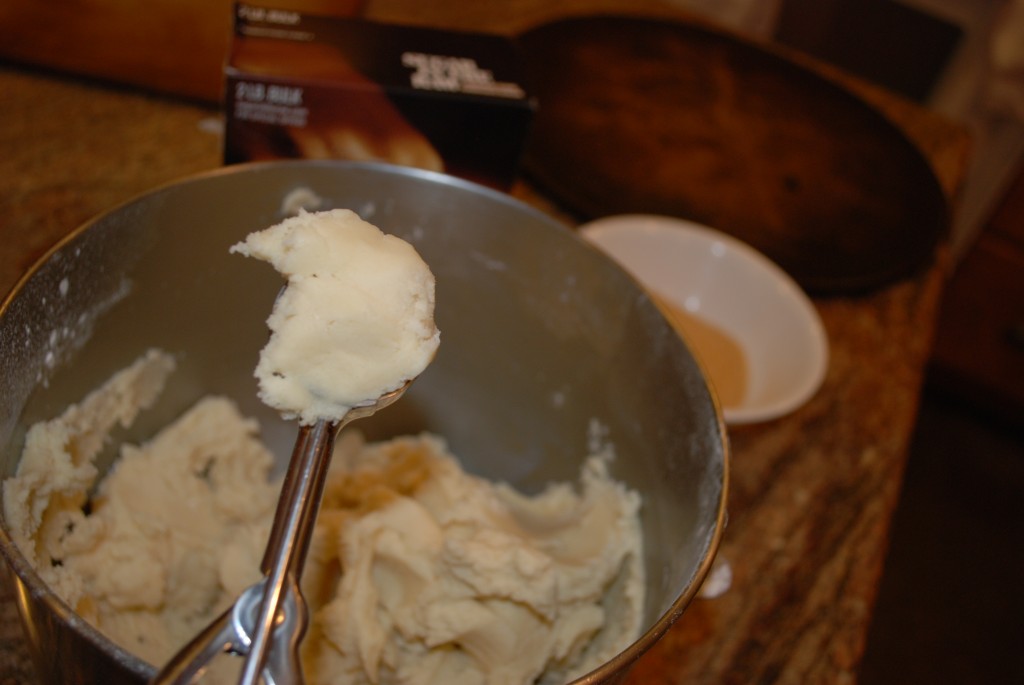 Place on cookie sheet and bake at 350 degrees for no longer than 8 minutes, depending on your oven. While still warm, lightly flatten each cookie with the back of a spoon.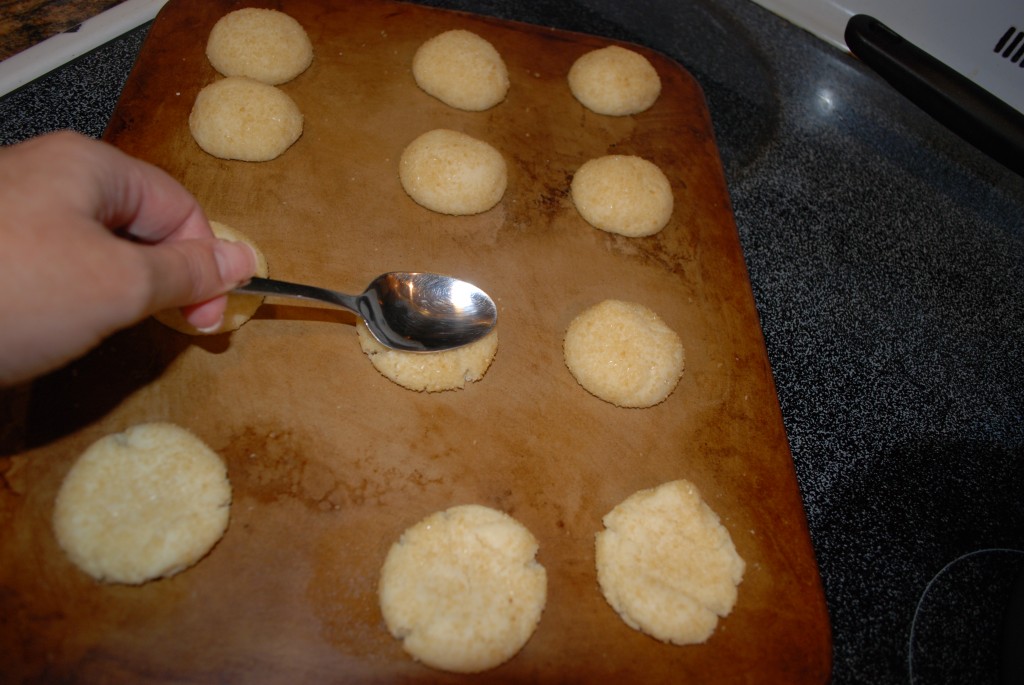 Remove to wire rack and allow to cool completely.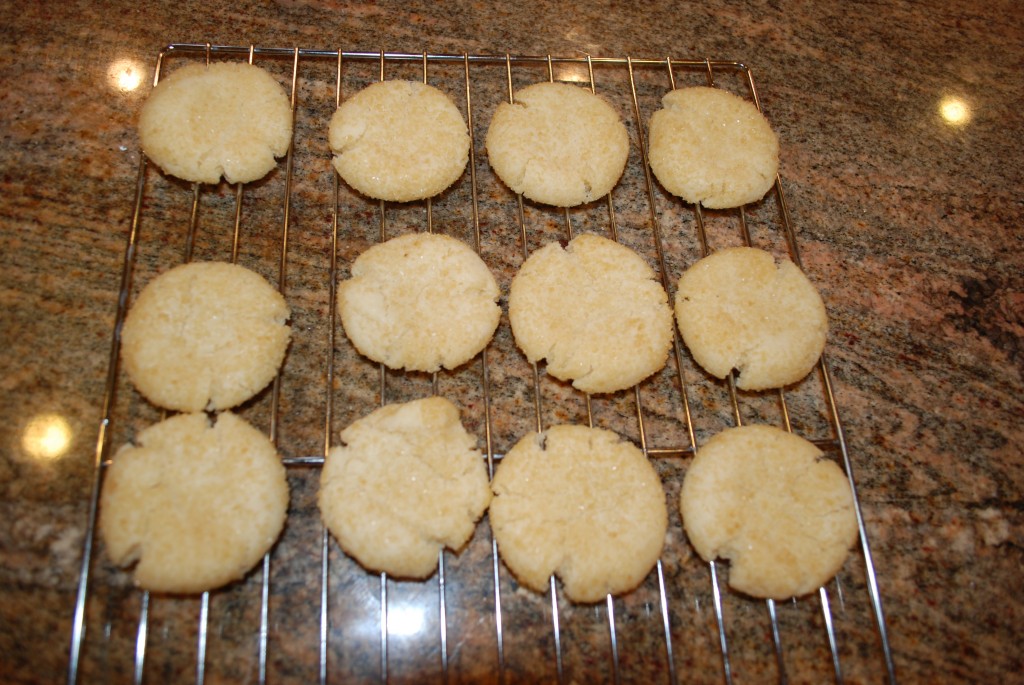 So now let's compare. The original Pinterest pin and my results: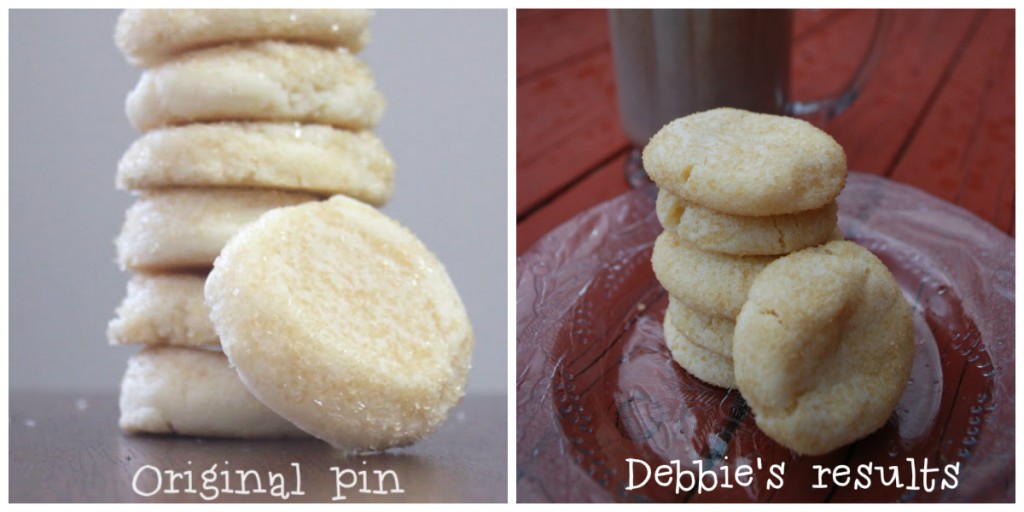 These looked and tasted exactly like the recipe describes. So I didn't waste any time before eating them with my hot chocolate. And if you just so happened to notice – yes…I like a little hot chocolate with my whipped cream. mmm…….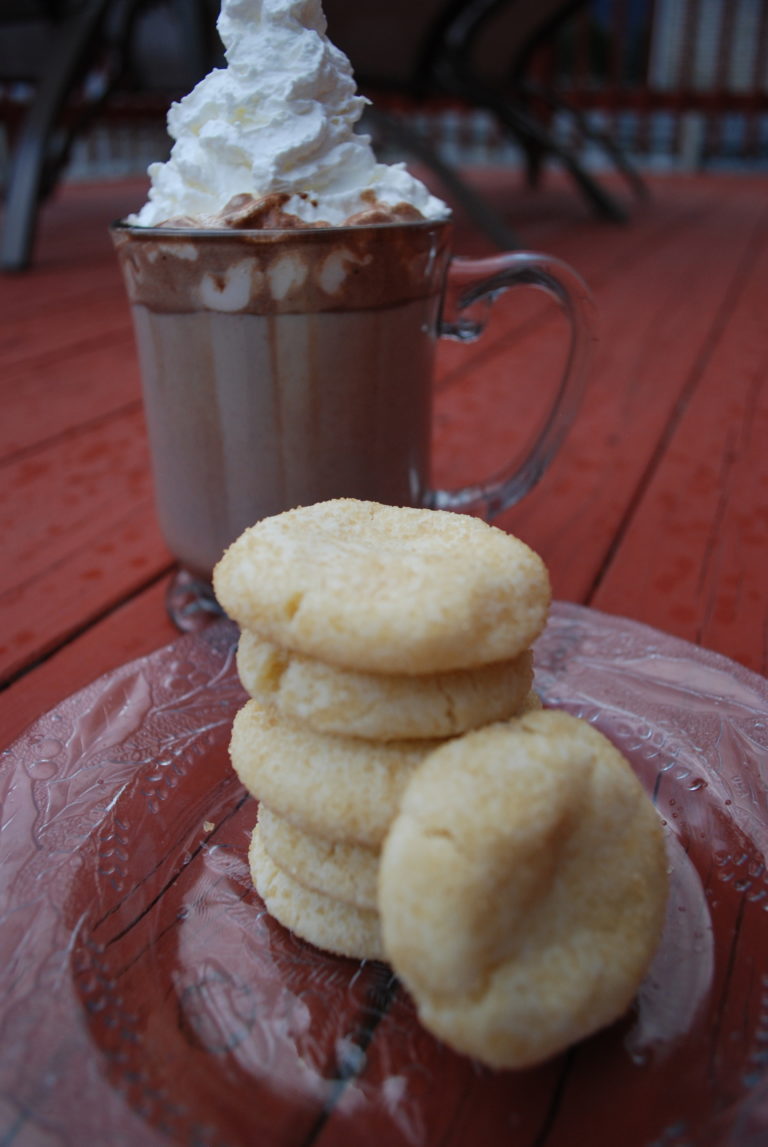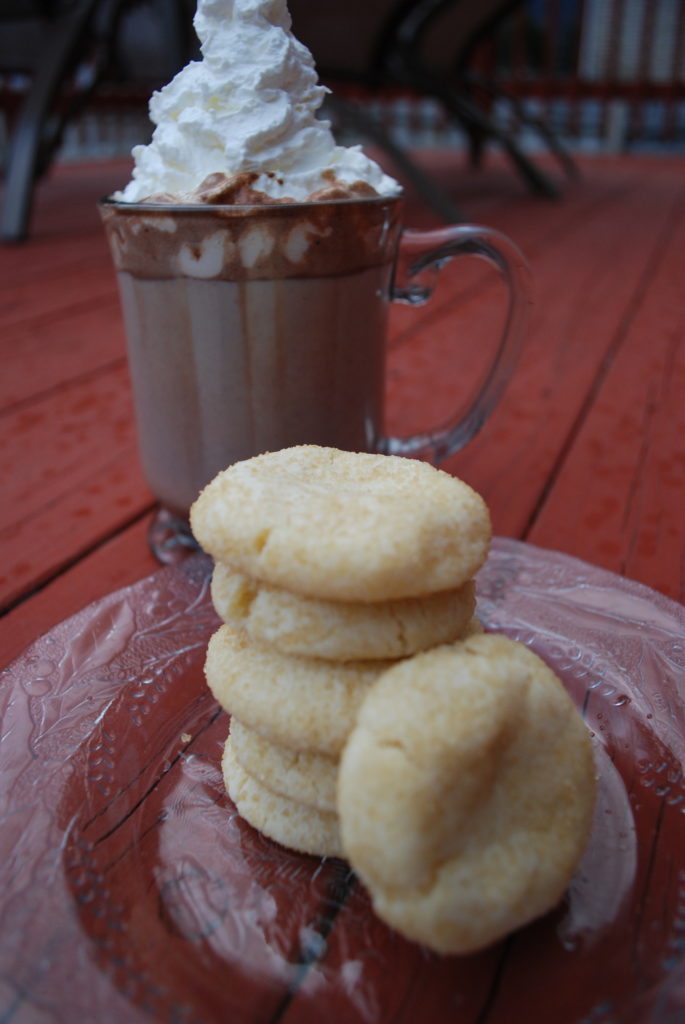 Happy to report that This Pin Rocks!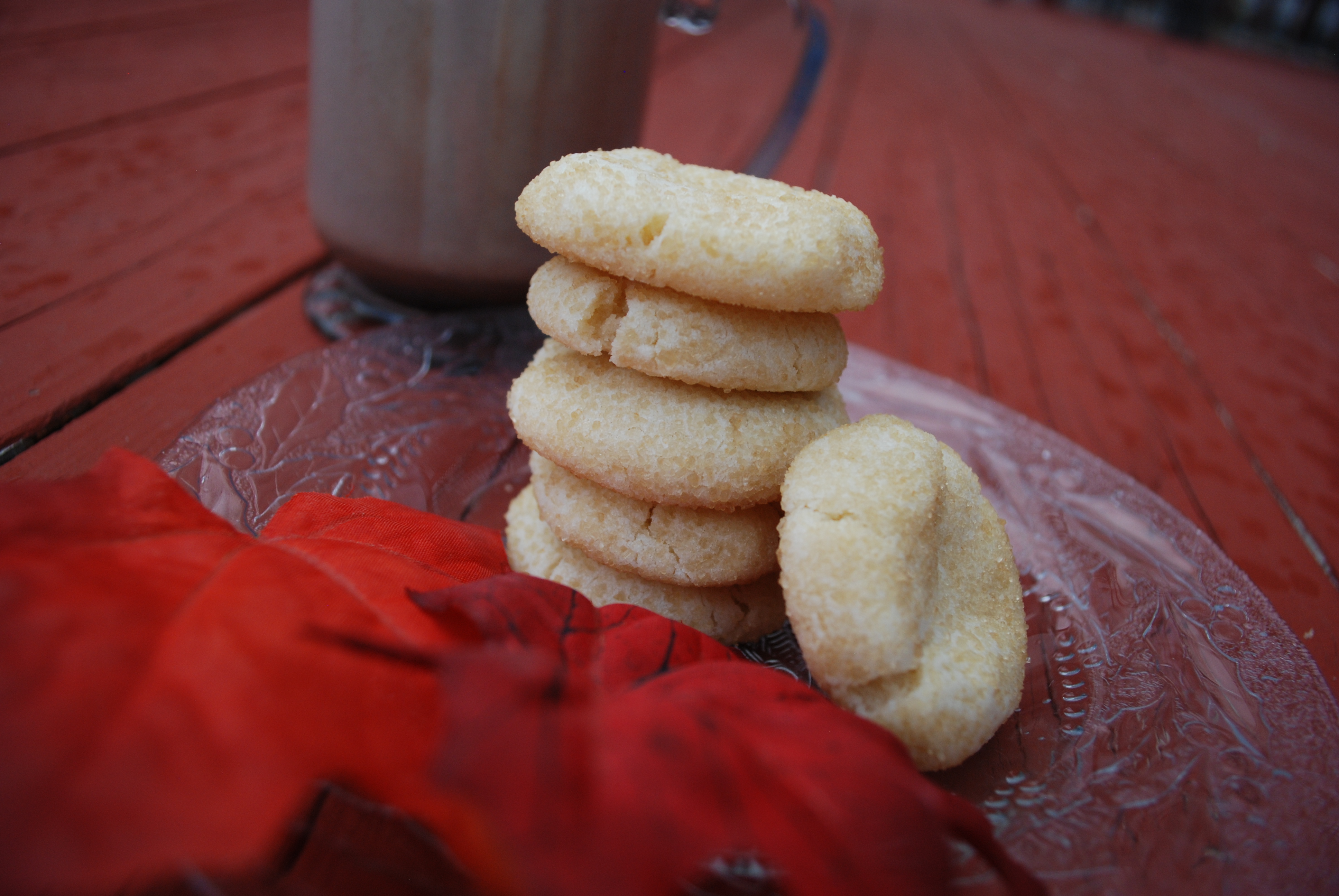 Soft Almond Cookies
Ingredients
1 1/2

C

white sugar

2/3

C

unsalted butter

cold

2/3

C

shortening

room temp

2

eggs

2

tsp

almond extract

2 3/4

C

cake flour

1

C

all purpose flour

1

Tbsp

cornstarch

2

tsp

baking powder

1/2

tsp

salt

sugar in the raw

I like raw sugar for this, but any coarse sugar or sprinkles would work
Instructions
Preheat oven to 350 degrees and prepare baking sheet.

Cream sugar, butter and shortening. Stir in eggs and almond extract. Combine flour, cornstarch, baking powder and salt and add to butter/egg mixture.

Use electric mixture to ensure dough is thoroughly combined.

Chill dough in fridge for 30 minutes.

Roll 2 tsp of dough (I used a small cookie scoop to make things easier) into a ball and roll in raw sugar. Place on prepared pan.

Bake cookies for 7 minutes. Remove from oven and gently press the tops of the cookies flat with the back of a spoon while they are still warm and pliable. (The cornstarch keeps them from spreading so they will be mounded up).

Return bowl of dough to fridge in between baking batches.

Remove to cooling rack. Allow to cool completely.

A tip:

~DO NOT bake longer than 7-8 minutes!! They may seem under-baked, but when they cool they will firm up.
We are happily linking today to the following sites:
Keeping It Simple Crafts – Delicate Construction – Its So Very Cheri – Sarahndipities – Our Delightful Home – Just Us Four – Craft-O-Maniac – Sumos Sweet Stuff