Get out your summer camp shirts and old t's and cut them into this Summer No-Sew T-shirt Upcycle that will leave your girls (and you!) looking fashionable instead of frumpy.
Our drawers over here in the Frog Prince Paperie household seem to accumulate t-shirts like crazy, the kids especially! If you've ever gotten a t-shirt "sized for children" you know that nine times out of ten they are ginormous. While I'm still looking for a way to fix this problem for my son, sizing down and making t-shirts cute for my daughter is a remarkably easy project, and I'm going to show you how.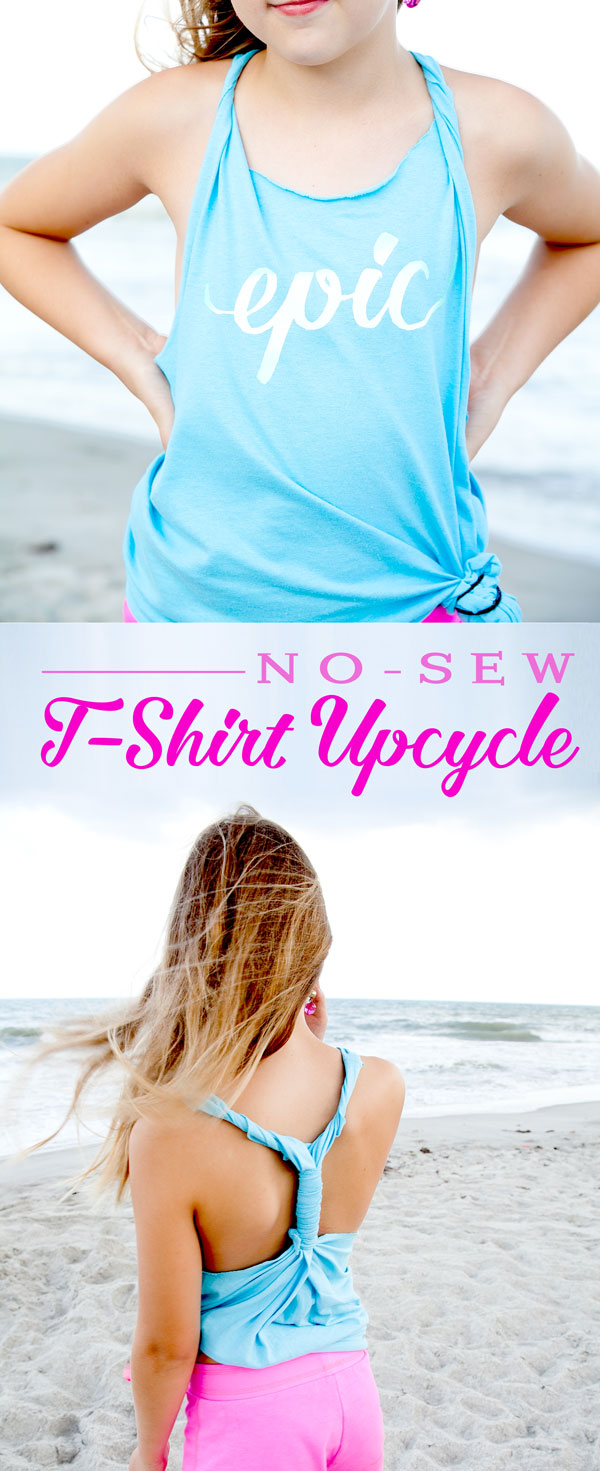 How perfect would this be for a cute swim cover or running shirt? There are a bazillion tutorials out there on upcycling t-shirts, but this project was inspired by this DIY T-shirt Hack by Stickleberry. Click here for the pin!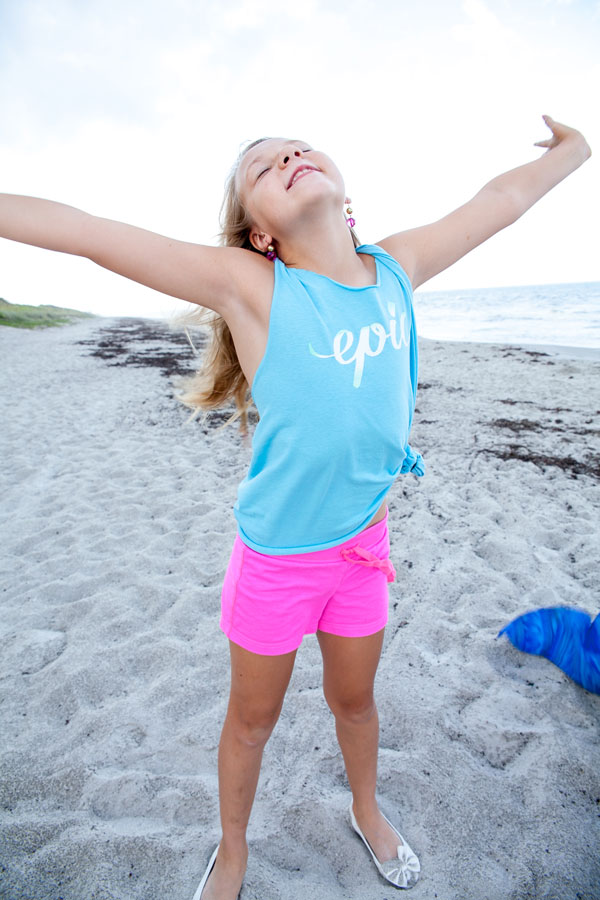 This particular t-shirt wasn't made out of a camp cast-off. I used freezer paper to stencil on one of my daughter's favorite words–"epic." This was also super easy, and you'll be able to find it on the Frog Prince Paperie website shortly!
I told you this project was easy, right? So easy, all you'll need is your t-shirt and a pair of scissors!
Materials:
Tshirt (at least one size too big)
Scissors
Cut your t-shirt according to the picture. Cut off the bottom hem, the sleeves and the neck hole. I cut mine for a 9-year old girl that lives in Florida and hates layering her clothes. Feel free to cut deeper armholes and a lower neckline on yours–and if you don't get it right the first time, it's easy to cut a little more to get the look you want!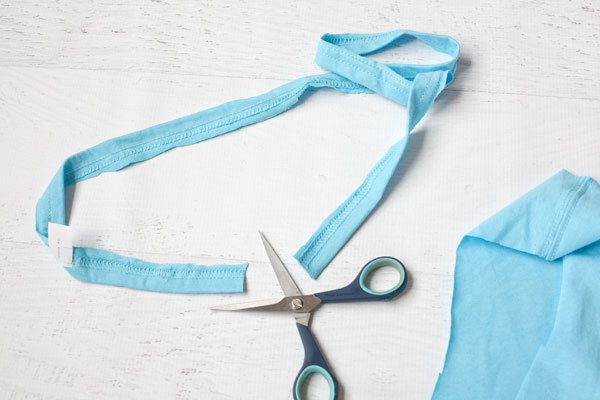 Take the bottom hem piece and cut it so you end up with one long string. If you have any little tags on the string, be sure to remove them.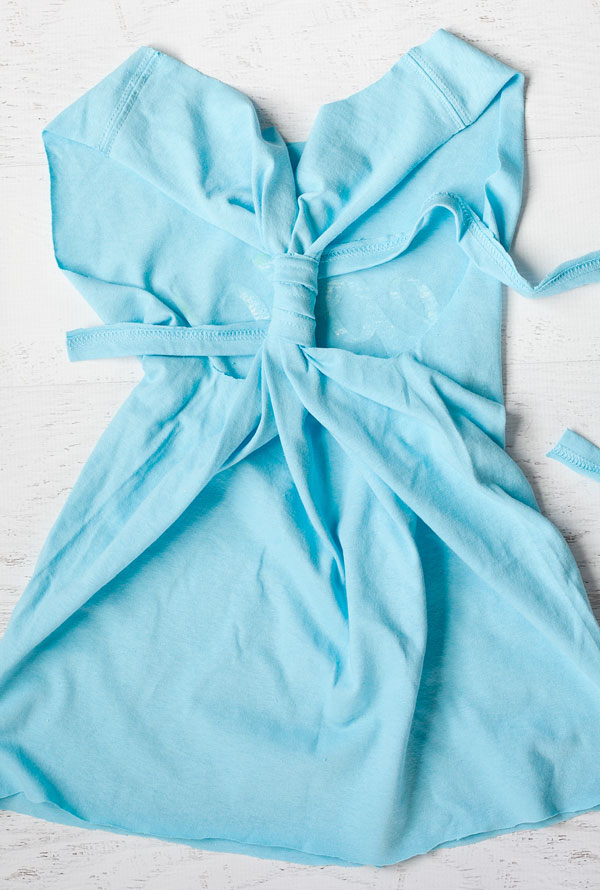 Turn the t-shirt so the front is facing down on your flat surface. Gather the material in the back between the armholes together so you can bind it together.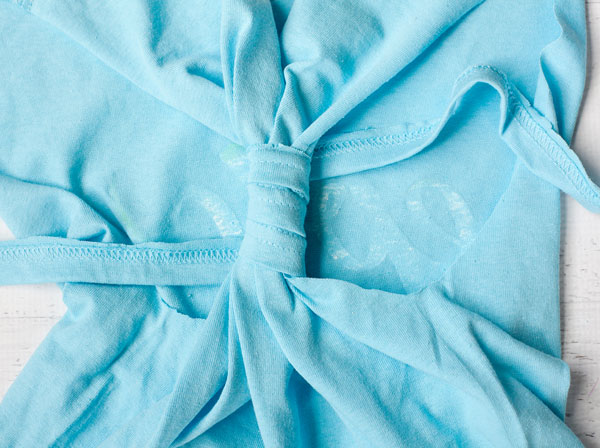 Here's a close up of how that should look. Take your cut hem and wrap it around the gathered material, starting at what should be the bottom and working your way up, then back down again. Be sure to leave extra string when you start so you'll have enough room to tie it off.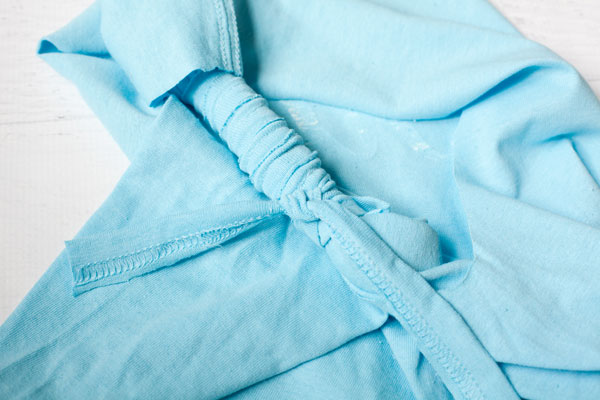 Tie off your string so the knot faces inward and isn't visible when the shirt is on. Trim off the extra string, and your t-shirt is ready to wear! No sewing, and about a 5 minute process to do. I just love quick projects like these!
Personally, I think these t's look better after a washing where the edges curl under, but they're super cute fresh off the cutting table, too. So easy to cut a little more summer style into a boxy t-shirt!
Thanks again to MFP for asking me to be a regular contributor! I'd love it if you'd stop on by Frog Prince Paperie for party inspiration, and maybe find some tutorials and recipes for a few other holidays, too! You can also find me on Facebook, Pinterest, Instagram, Twitter and Google+.
A FEW OF MY MOST POPULAR POSTS: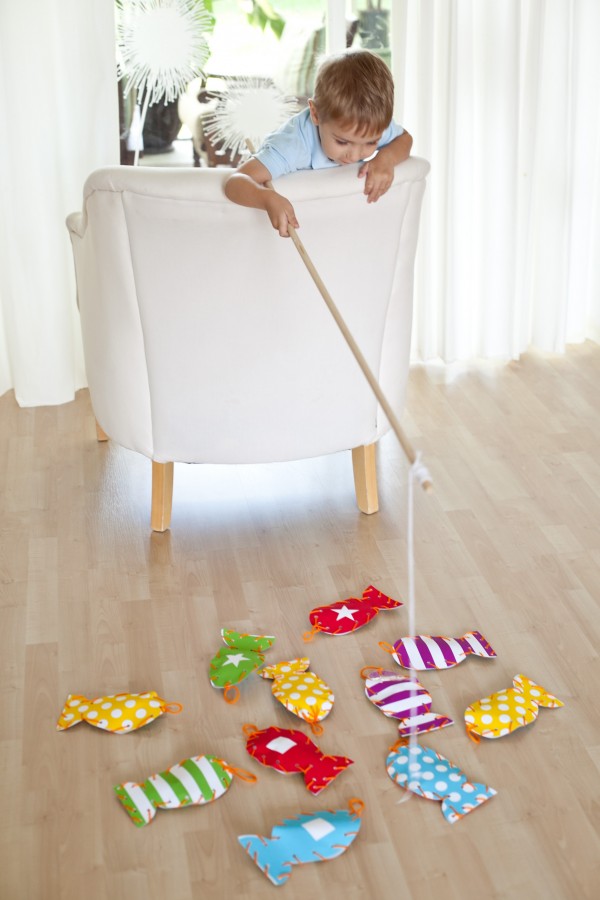 Free Printable Fishing Matching Game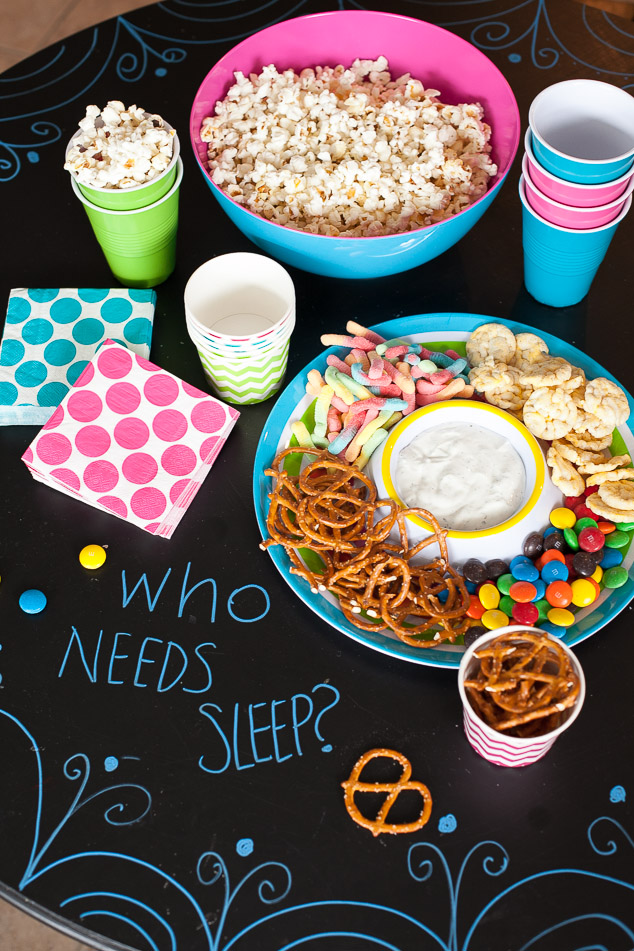 Tips for your child's first sleepover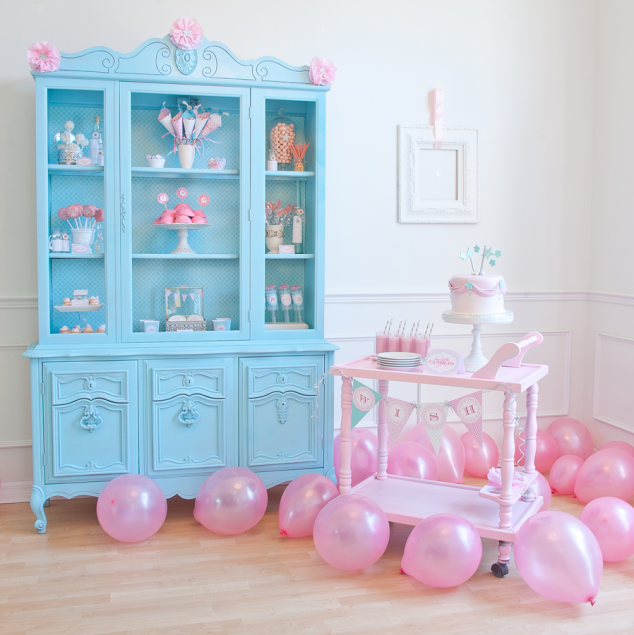 This awesome post has been shared with Home Stories A to Z