Surprise inside treats seem to be all the rage these days. People get really creative with the surprises they hide in the cakes they bake! Let's take a look at the best surprise inside treats out there!
These vanilla cupcakes contain a chocolaty surprise inside! The best of both flavors!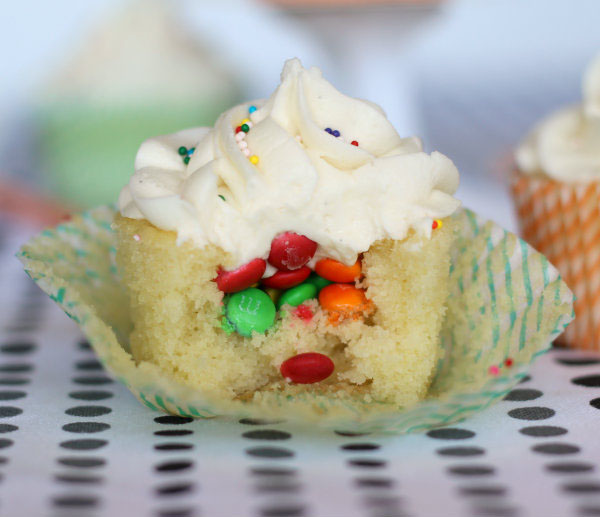 Chocolate Chip Cookie Dough Surprise Cupcakes. Now these are to die for! You put frozen cookie dough in middle and it gets warm and gooey in the oven. Yum!!!!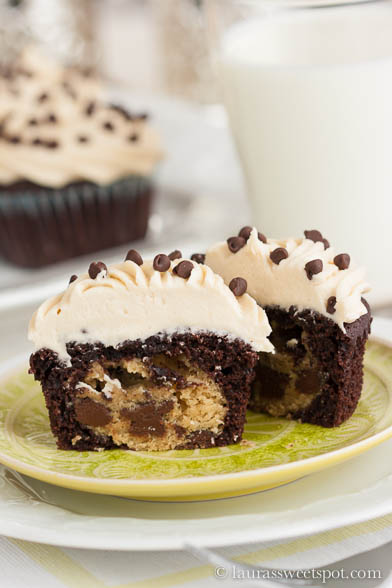 This Pinata Cake looks delicious! I personally would prefer this to a real pinata because you can eat the entire thing! (And there's less to clean up. Ha ha!)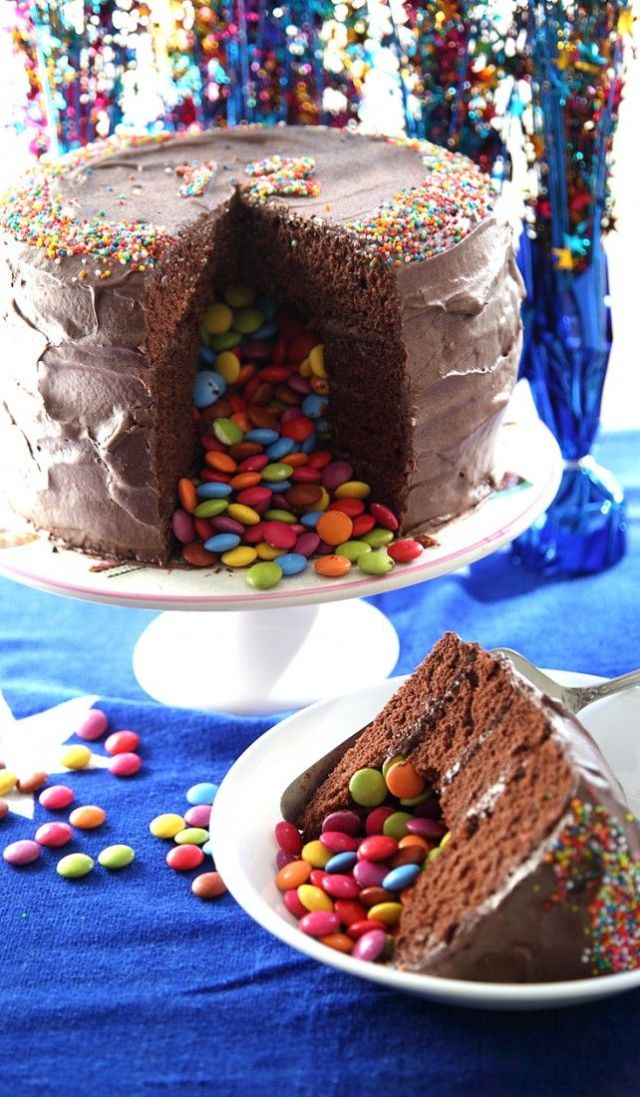 Check out this awesome Patriotic Cake! Each layer is a different color, and the entire thing spells out USA. The 4th of July just passed, but that gives you plenty of time to perfect this cake. 🙂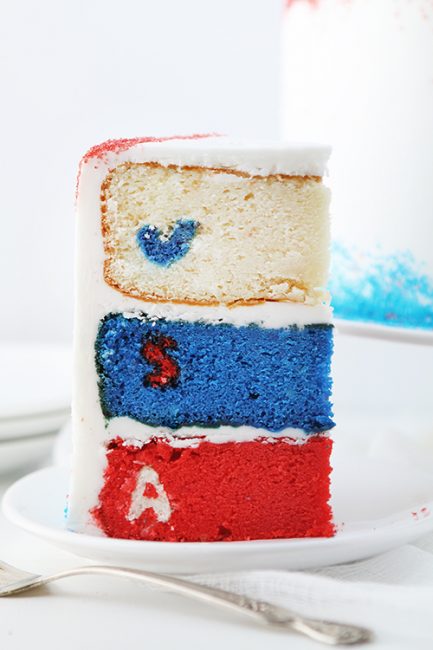 Okay, now this is cool, and sure to be a hit with the kids on the 4th of July! Pop Rocks Firecracker Cake Pops. You can definitely say these treats have a kick to them!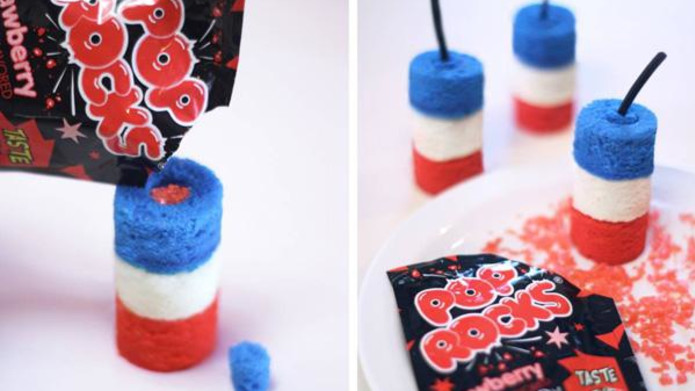 Rainbow Cake! I don't think I've ever seen a more colorful cake in my life. Wow!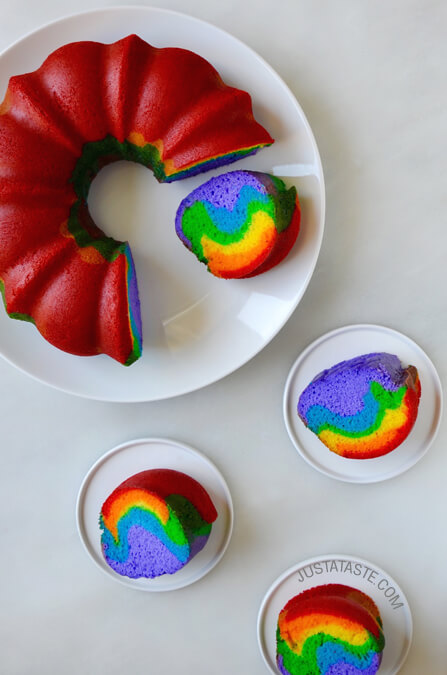 Mickey Mouse Peekaboo Cake. This is perfect for a Disney themed party! Or, it would be a great way to surprise the kids and announce a trip to Disneyland! Just imagine the looks on their faces when you cut the cake and revealed Mickey Mouse!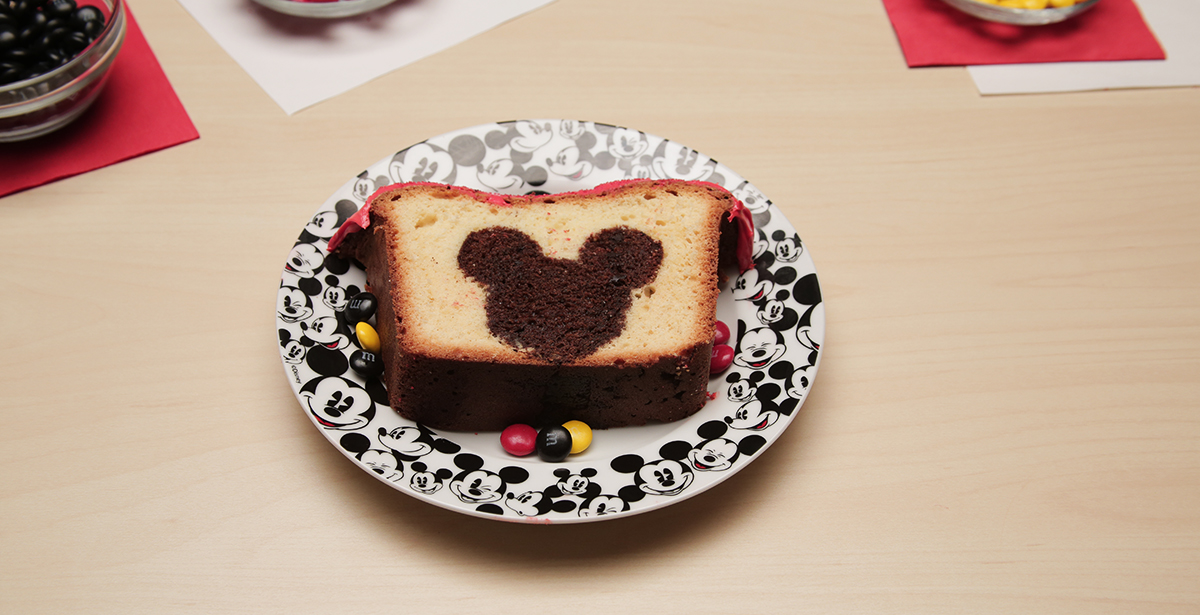 Strawberry Surprise Cake. I love strawberries, but I would probably want to cut off the stems first so they're easier to eat!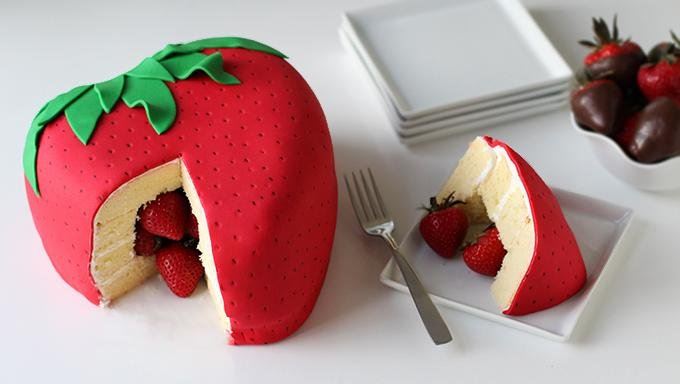 Santa's Belt Surprise Inside Cake. A perfect cake for the holiday season! You can even leave some out for Santa to eat when he stops by on Christmas Eve! I bet he would be impressed!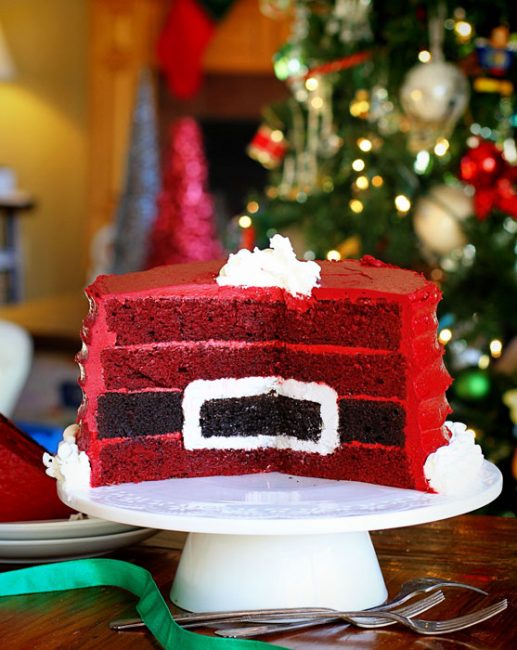 This Heart Cake is perfect for Valentine's Day, or any day you want to show someone special how much you love them. So cute!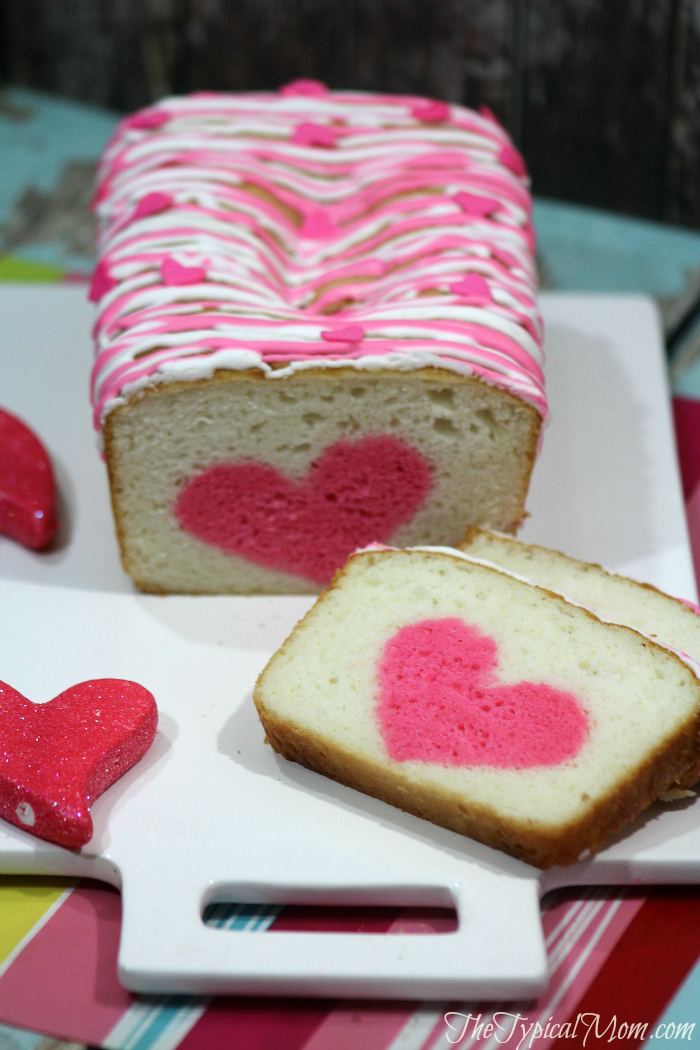 Another beautiful Disney themed cake! Check out this Disney Pixar Inside Out Cake!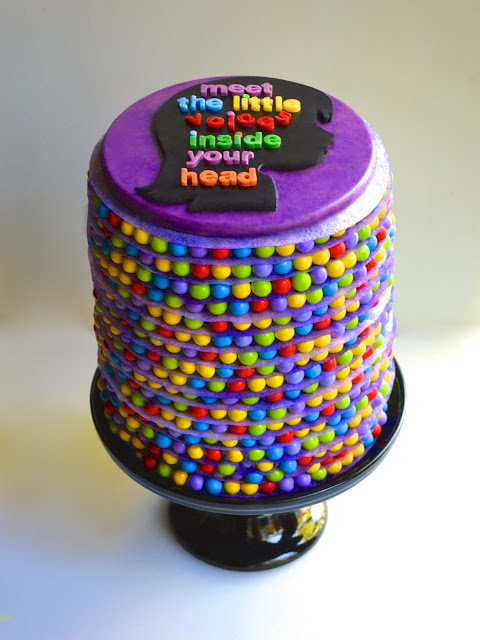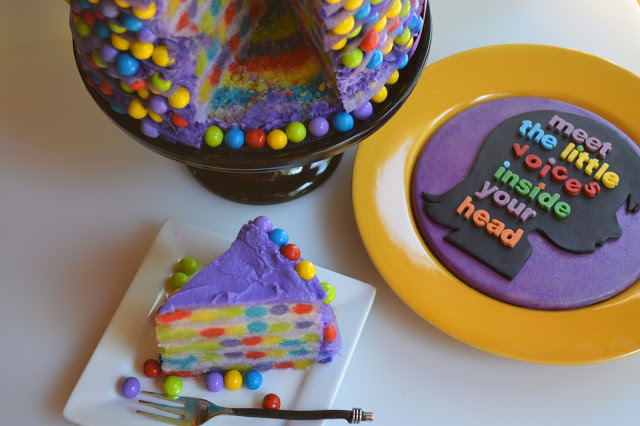 I absolutely love fall and everything pumpkin flavored, so of course I had to add this Pumpkin Spice Cake with Maple Glaze! This sounds like the perfect dessert on a crisp fall day!!
Sticking with fall themed treats, check out these witch hat surprise cookies! They're adorable, and they're filled with candy! What more could you ask for?

Now this is impressive! This Hidden Giraffe Cake is incredible!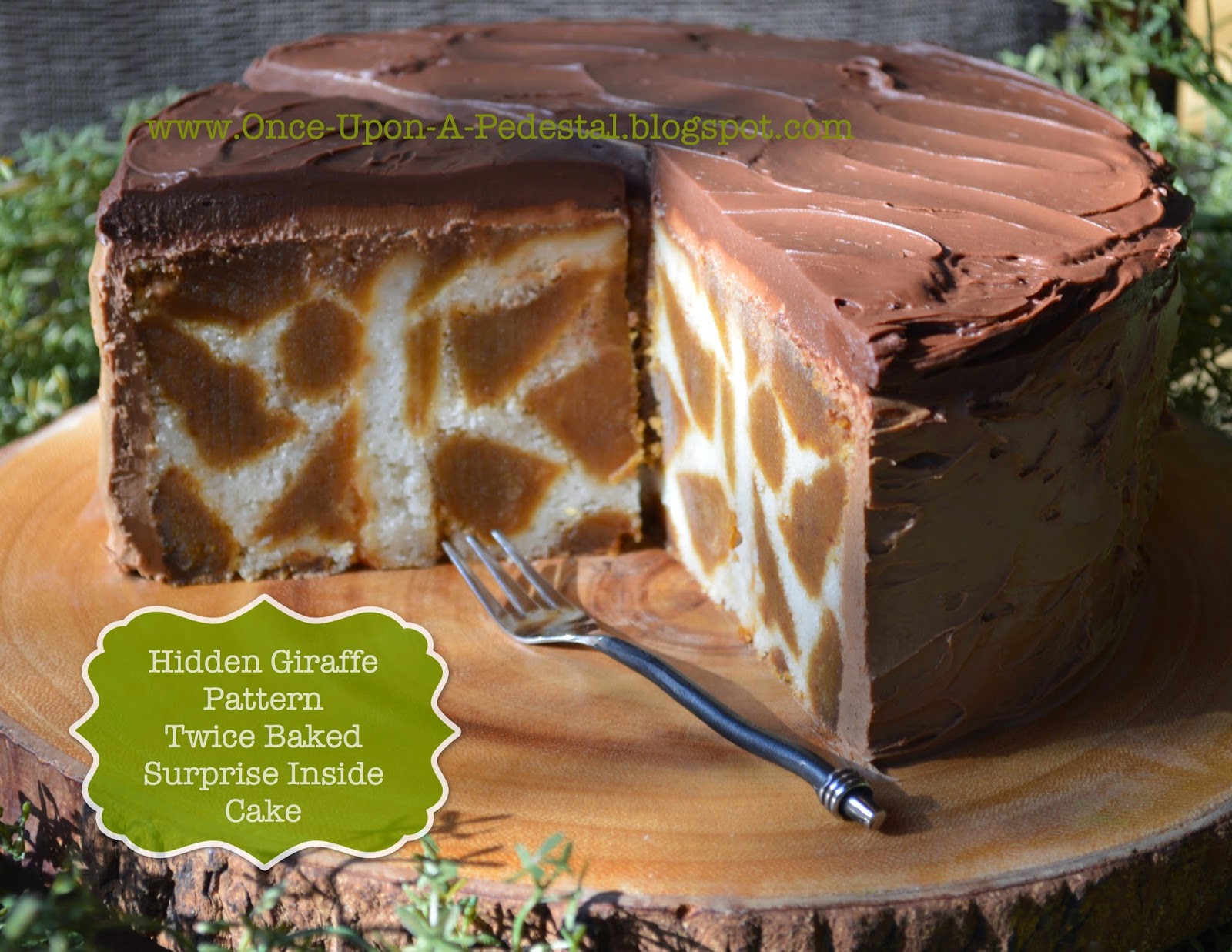 These Red Velvet Cupcakes contain a cream cheese surprise in the middle! Yummm!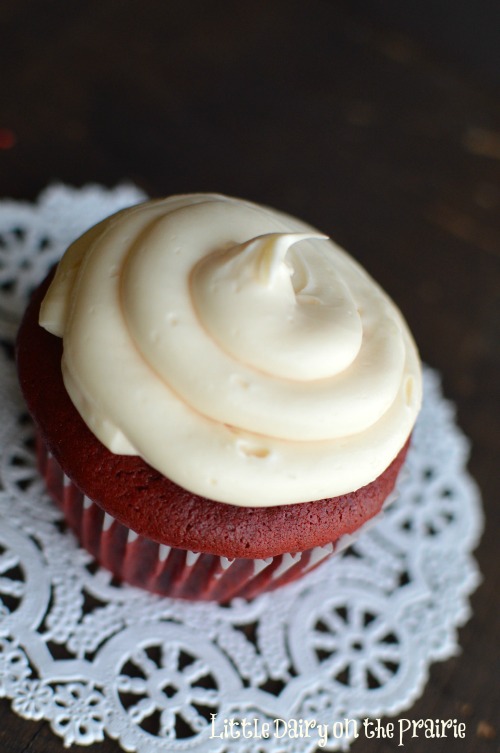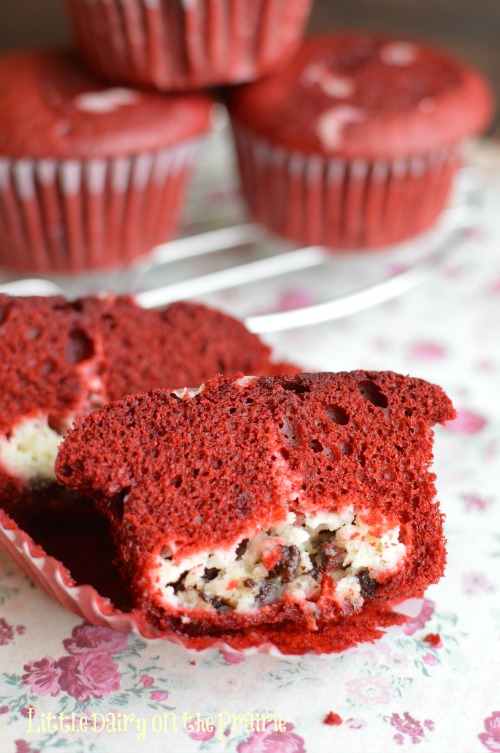 This Rubik's Cube cake is seriously taking it to the next level. Look at that detail! Every square a different color!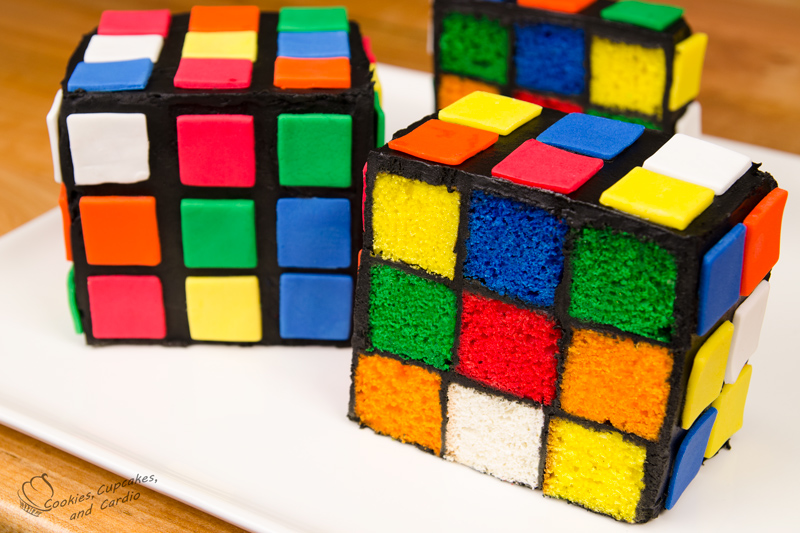 Surprise inside treats are great for special occasions such as holidays and birthdays. You can customize them and make them into whatever you want, so have fun with it!