Happy Easter! Today I thought I would share with you a unique way to shape your rolls. It is big on presentation. This post it more about the technique than it is the recipe, but I have a great, simple buttermilk roll recipe for you too!
The minute I saw this twisty, circular, triangle-ish, flaky, layered loaf of beauty I knew I had to have it. But I did not try to make this swirly curly bread. Cause I was scared. Scared of this pretty bread would be too hard to make.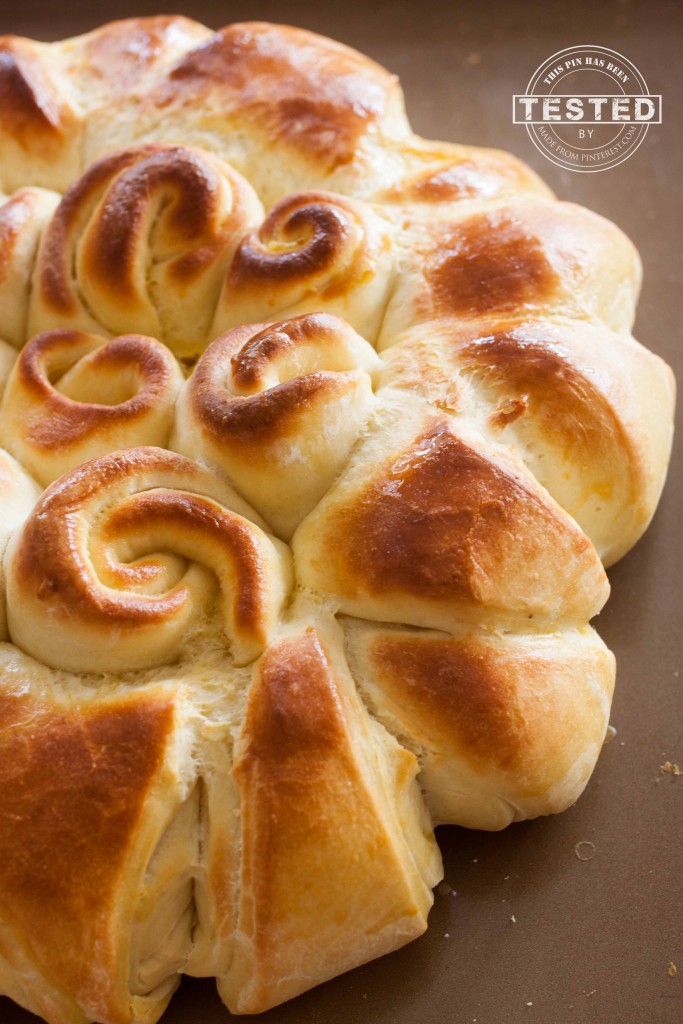 But I couldn't get it out of my head. It's like that outfit you had the good sense not to buy, but then wish you did. Buy it, I mean, not use your good sense. And when you are still thinking about it week's later, your know. You know that outfit has to be yours.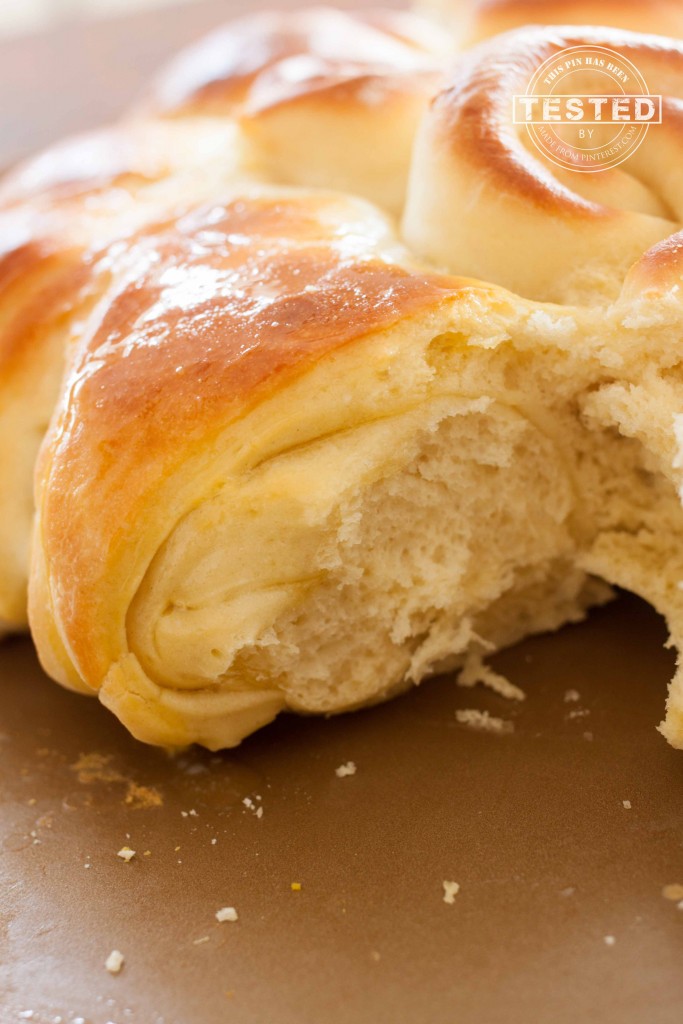 When I was still thinking about this bread week's later, I decided it was time to give it a whirl. Get it? Whirl? Curl, swirl, whirl. Too much? Well that's just the thing! Turns out this bread is not as intimidating as it looks. In fact, this pretty little gem turned out perfect on the first try. A big thank you to Foodiva for posting Happy Bread and showing me now easy it is to make such a pretty loaf.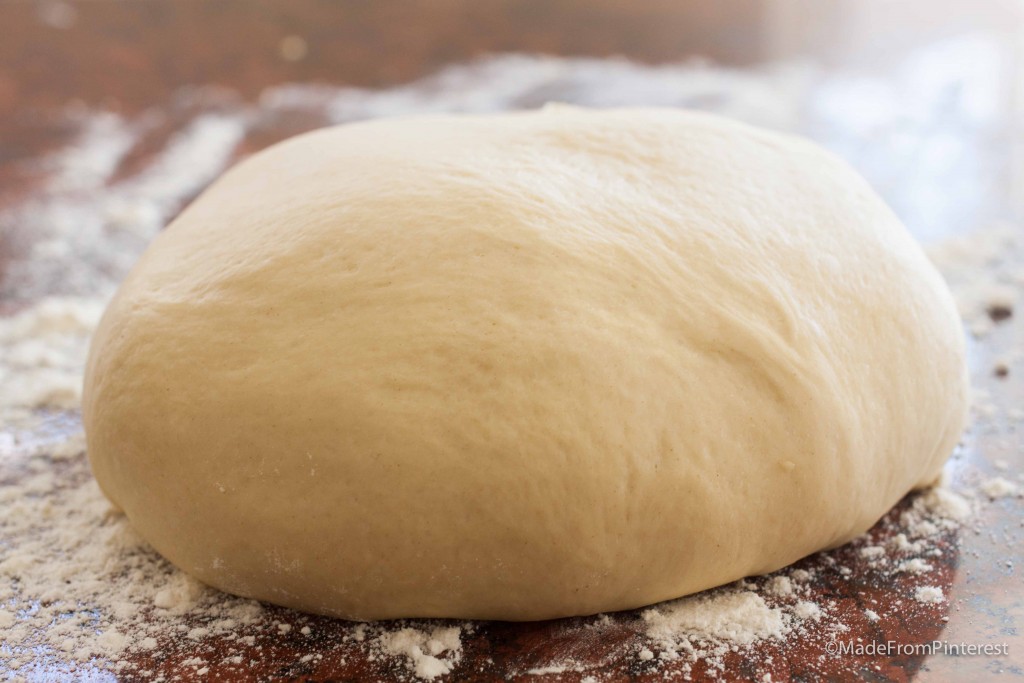 After the first rising, you will divide the dough into 8 equal parts.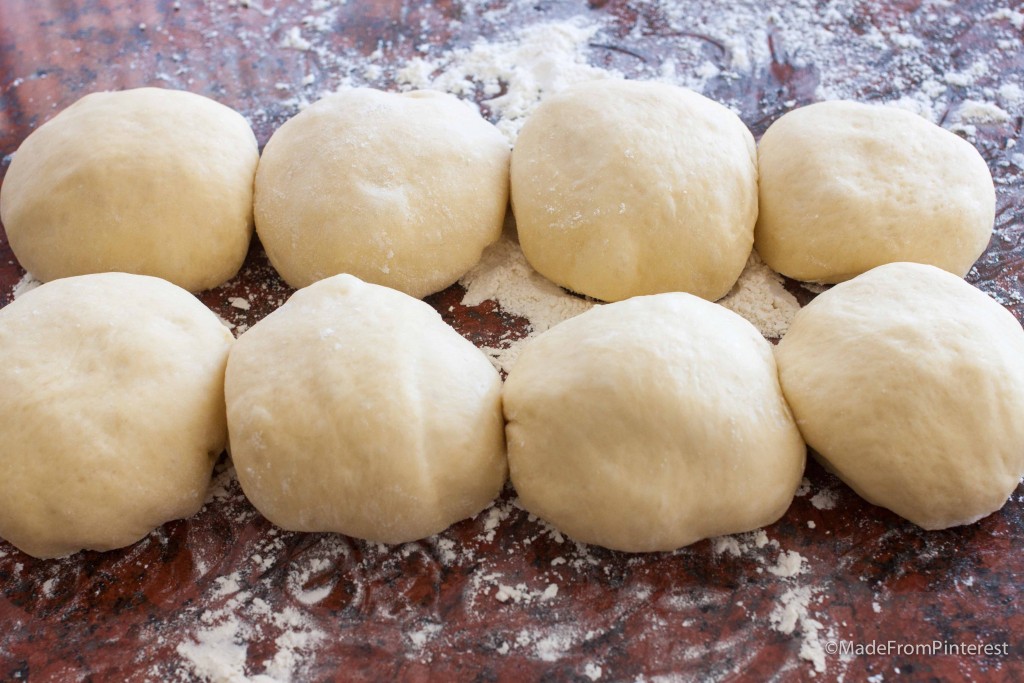 Then roll them out flat into rectangles.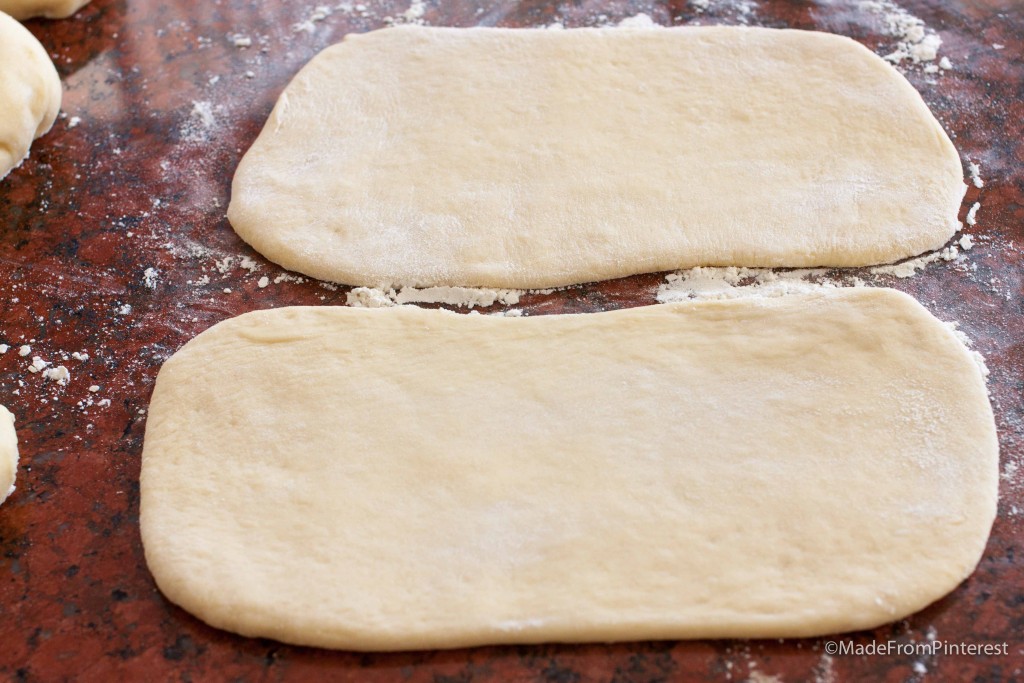 Brush one side with melted butter.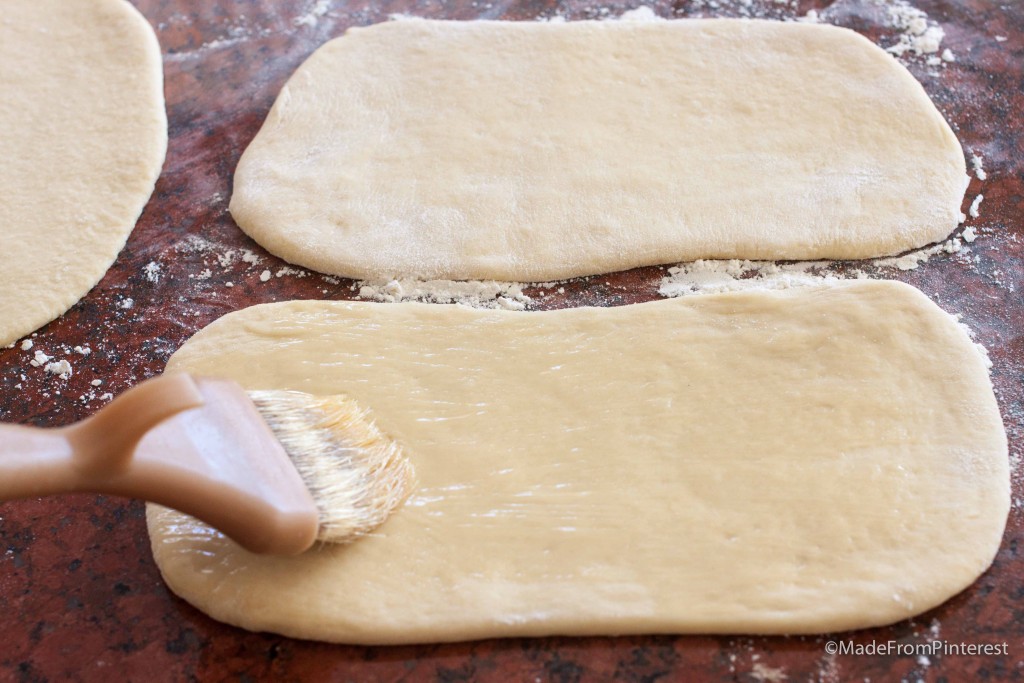 Lay one rectangle on top of the other.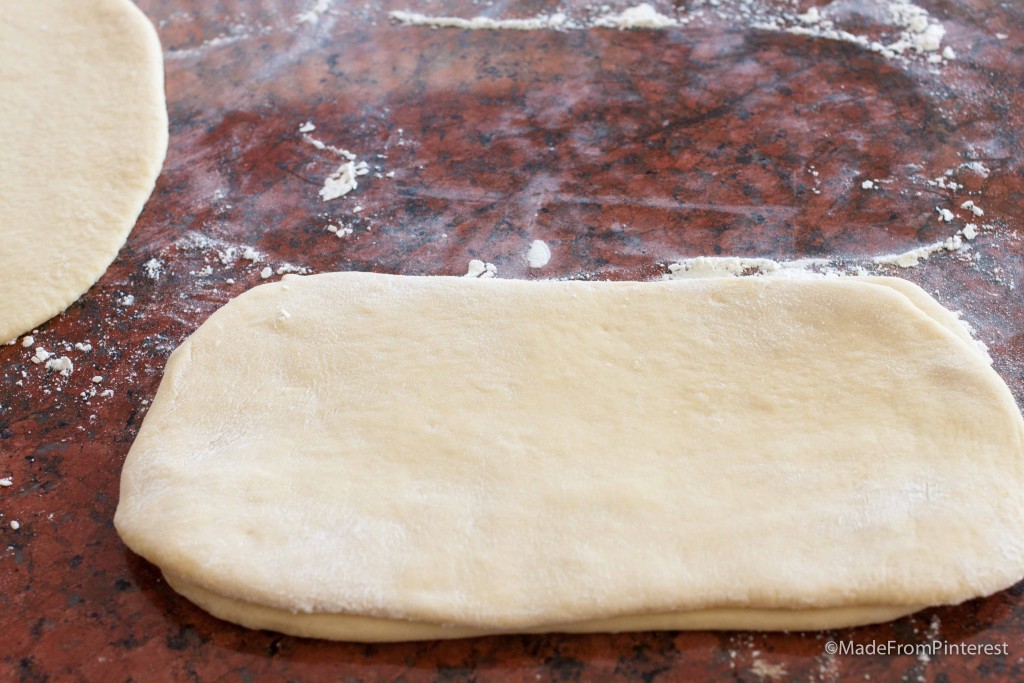 Repeat with the remaining dough. You will end up with 4 layered dough rectangles.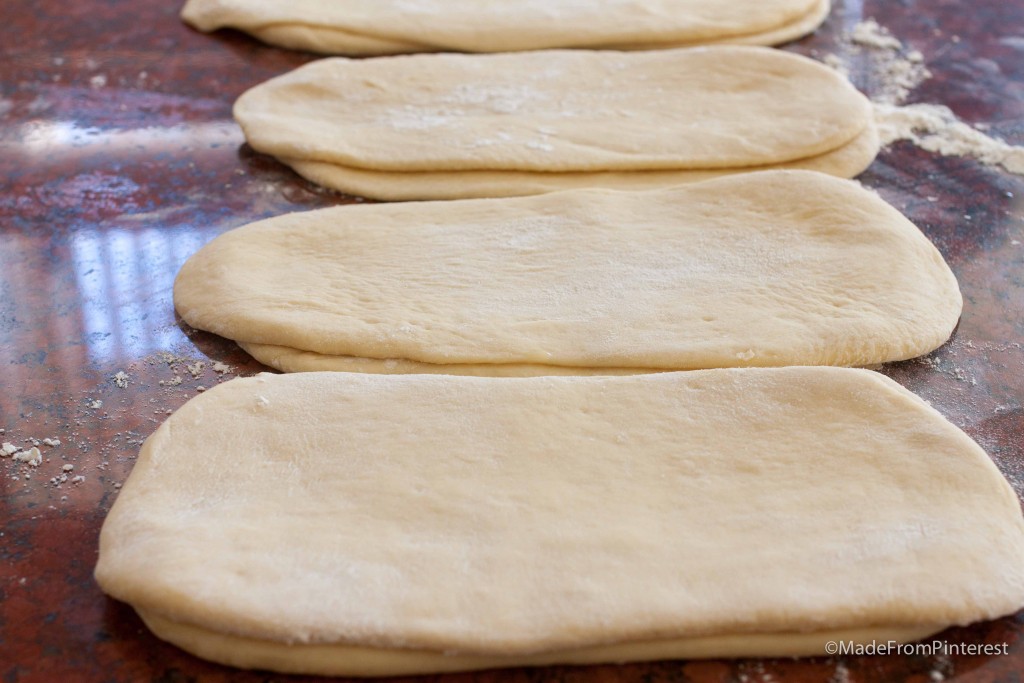 Now roll them up like you would cinnamon rolls.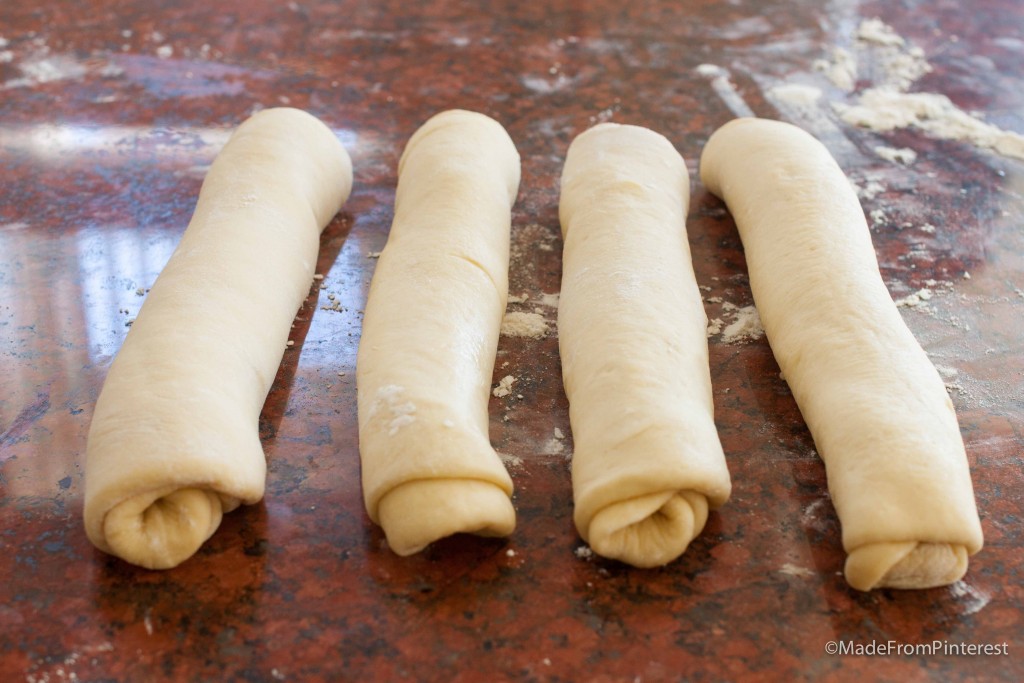 Here is where it gets really fun. Cut of the ends. These will make the swirly rosettes in the center.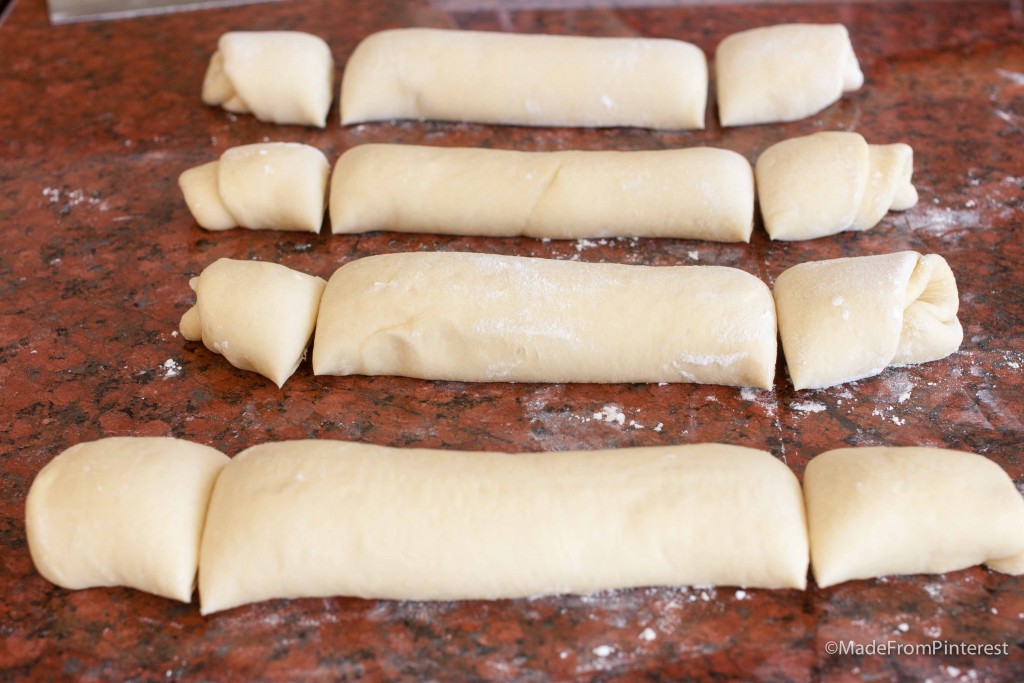 Cut the rectangular dough in the center into triangles. I made a diagonal cut through the center and then made a diagonal cut in the other direction to make the triangles.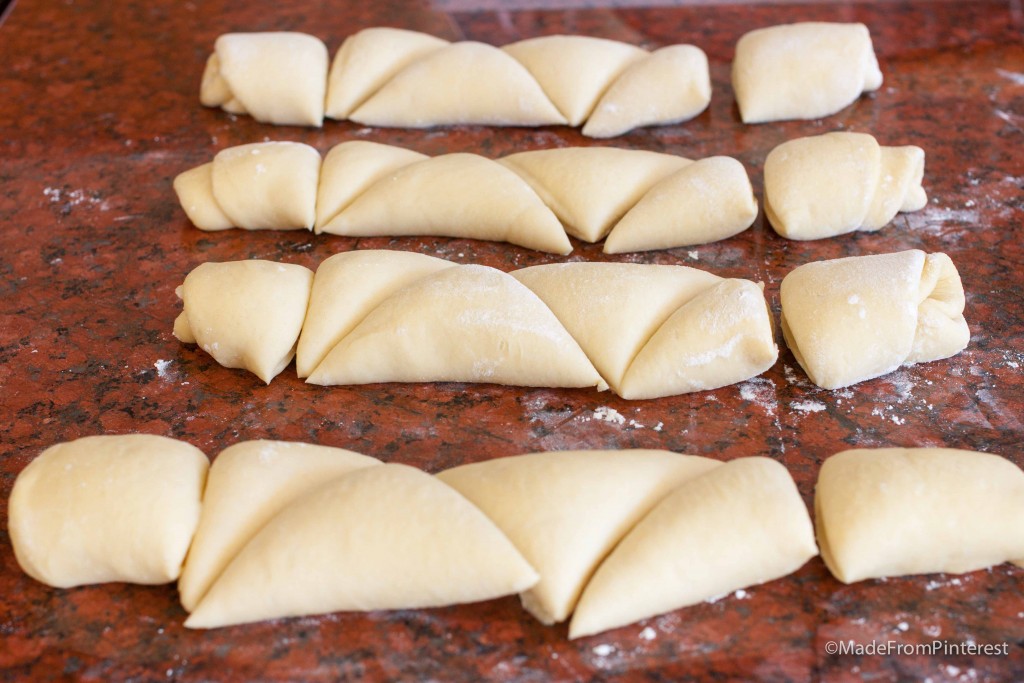 Place one of the ends in the center of a greased cookie sheet with the uncut side up. Circle the remaing ends around the center.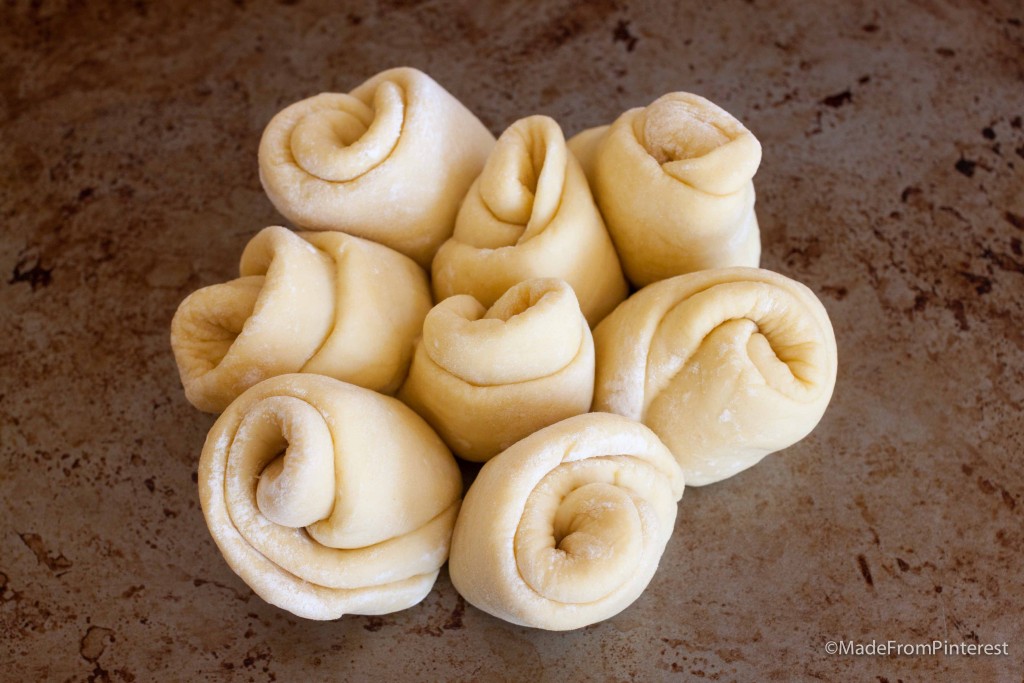 Next, pick up the center section of each cylinder as if the triangles are still all one piece of dough and set around the circle of end pieces in the center. Repeat with remaining cylinders.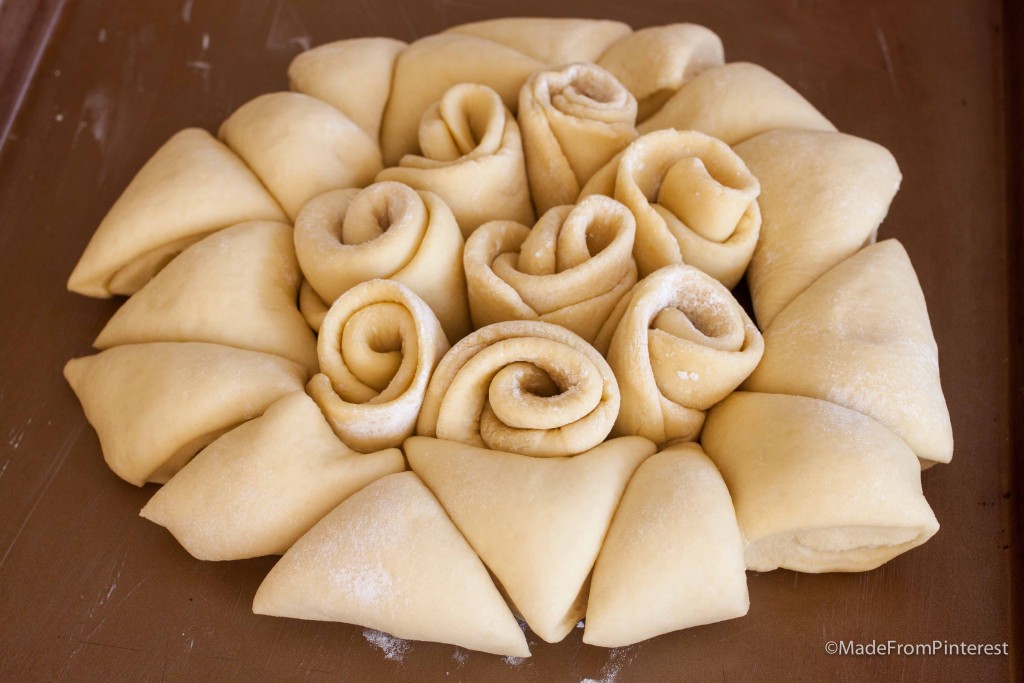 Allow to rise, brush with butter, and bake!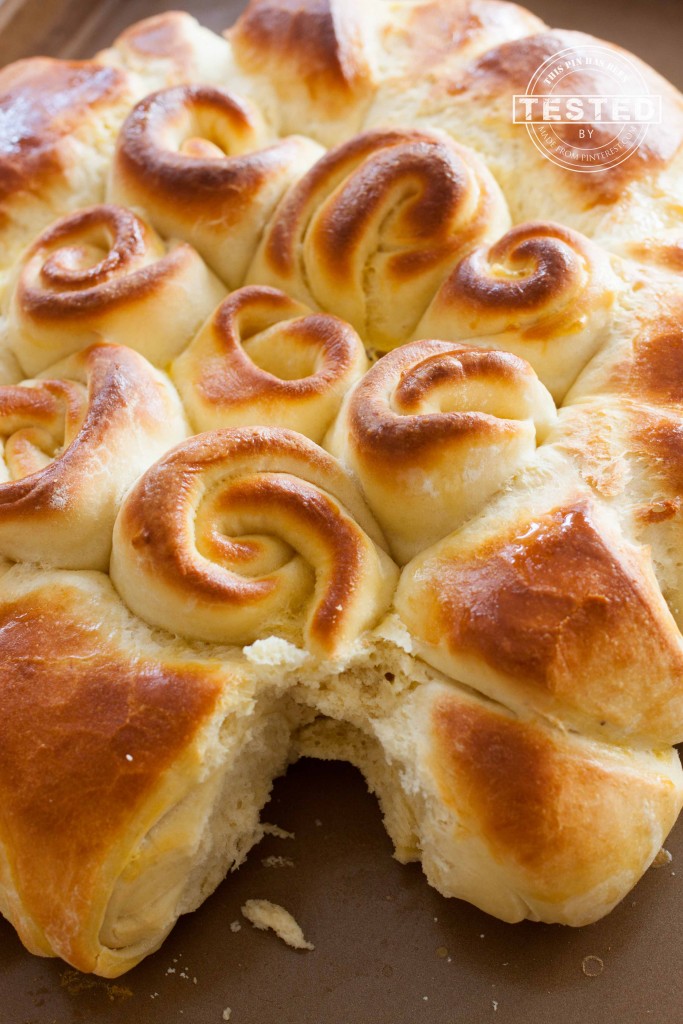 This Swirly Curly Bread will make perfect rolls for Mother's Day. It will be like her personal bouquet of bread.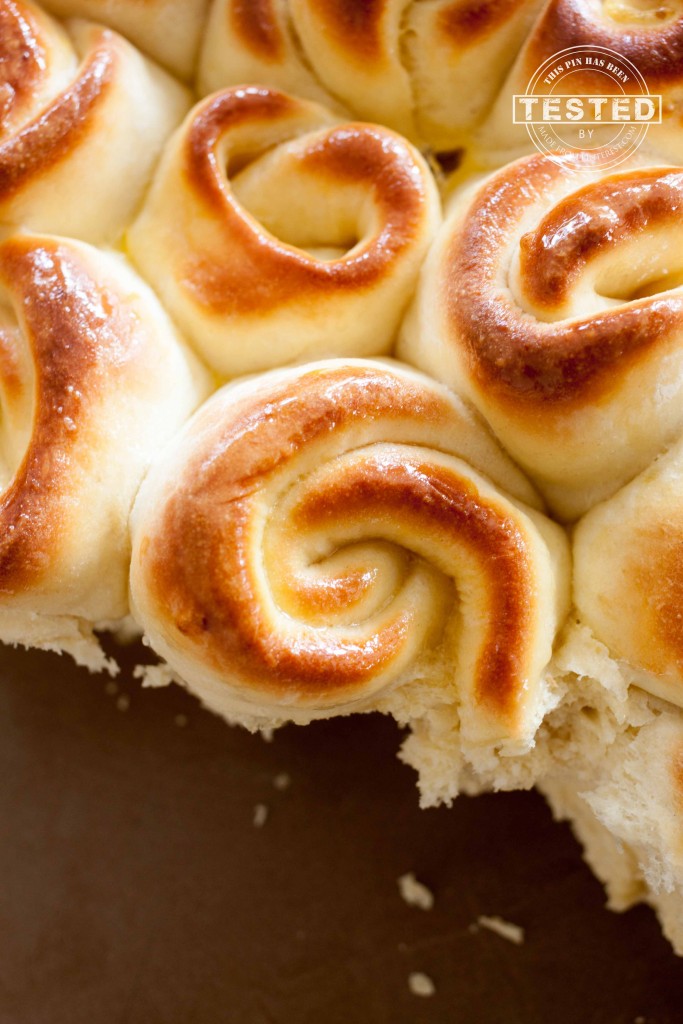 Gotta say it; this pin rocks!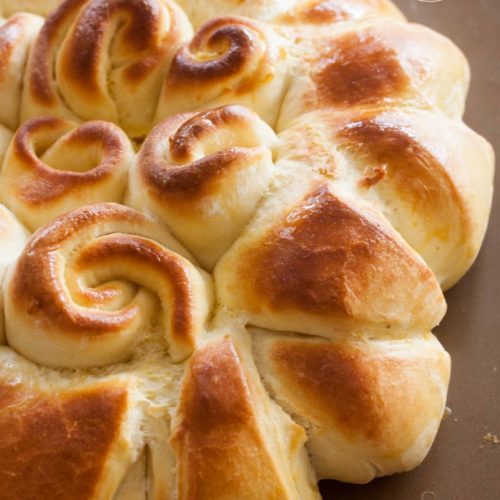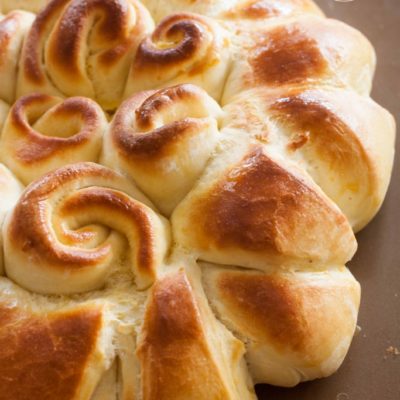 Swirly Curly Bread
Ingredients
2

teaspoons

dry instant yeast

1

Tablespoon

sugar or honey

1/2

cup

warm water

4

cups

all-purpouse flour

1

teaspoon

salt

2

eggs lightly beaten

2/3

cup

buttermilk

2

Tablespoons

melted butter
Glaze
1

egg yolk

2

Tablespoons

milk
Instructions
Dissolve yeast and sugar in 1/2 cup warm water.

In another bowl, whisk together flour and salt.

Add yeast mixture, eggs, buttermilk and butter to bowl of stand mixer fitted with bread hook.

Mix at low speed.

Slowly add the flour and salt a little at a time. Knead until dough begins to pull away from the sides for the bowl.

Once dough begins to pull away from the sides of the bowl, knead for an additional 5 minutes.

Place dough in a greased bowl, cover and let rise in a warm place until doubled, about 1 hour.

Punch down risen dough.

Place on floured board and divide into 8 equal portions.

Roll each portion into a rectangle.

Brush melted butter over one rectangle and lay another rectangle on top. Roll the two rectangle into a cylinder.

Repeat with remaining balls of dough. You should have four cylinders when done.

Cut off the ends of the cylinder. Cut middle of the dough into four triangles. Make a diagonal cut in the center, and then make a diagonal cut in the other direction to create triangles.

Put one end of a cylinder, cut side down in the center of a greased cookie sheet. Arrange the remaining ends around the center.

Pick up the cylinders of dough as if they are still in one pieces and arrange around the center bouquet.

Cover and let rise until doubled rise in warm place for about 30 to 40 minutes.

Beat egg yolk and milk. Brush over dough.

You may sprinkle poppy seeds or sesame seeds on top at this point if you wish.

Bake bread in a preheated 350° oven for 30 -40 minutes.

If bread is not browned as you would like, set the oven to broil with bread on middle rack for 3-5 minutes. Watch closely! It can get too brown quickly.

Brush bread with melted butter as soon as it is done, and let cool for 10 minutes before eating.

So fun to break off a uniquely shaped roll!