This easy blender lemon curd is ready in six minutes and there's no tempering.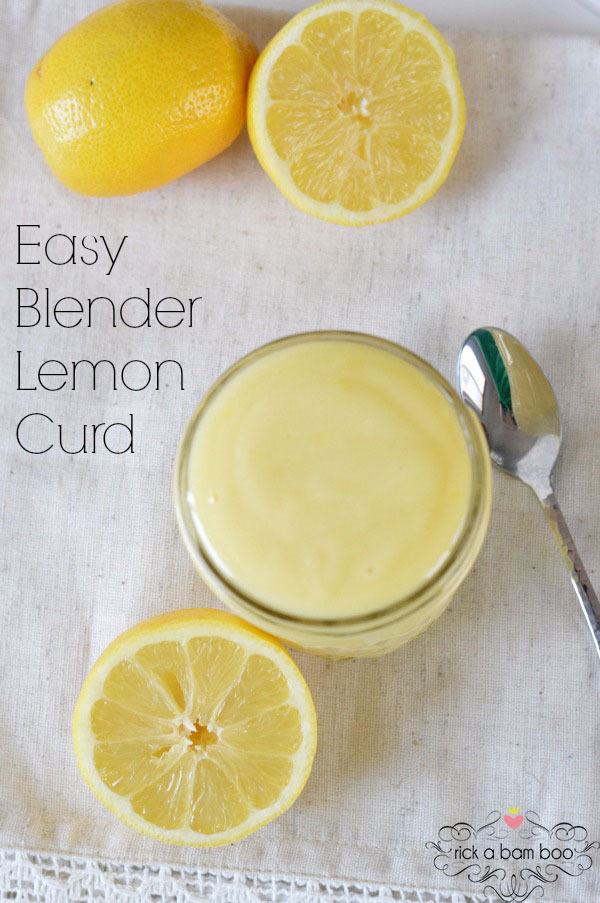 Hi everyone. Amber from rick•a•bam•boo here again. In my last post I proclaimed my love of lime. Well my taste for citrus doesn't end with lime. So today I'm going to tempt you with delicious lemon curd! And the best part? It's super easy and only takes five minutes. Okay, that was two things.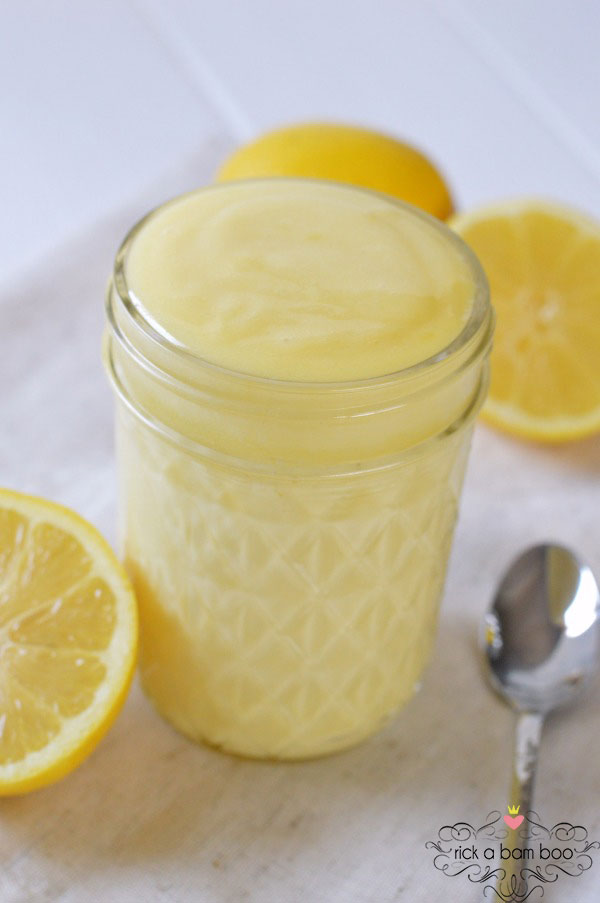 What makes it so simple is that you make it in the blender. Now you're probably thinking, What? The blender? She's crazy. And I am crazy. Crazy for lemon curd. When I first saw over on She Knows that I could make it in the blender. I couldn't believe it either.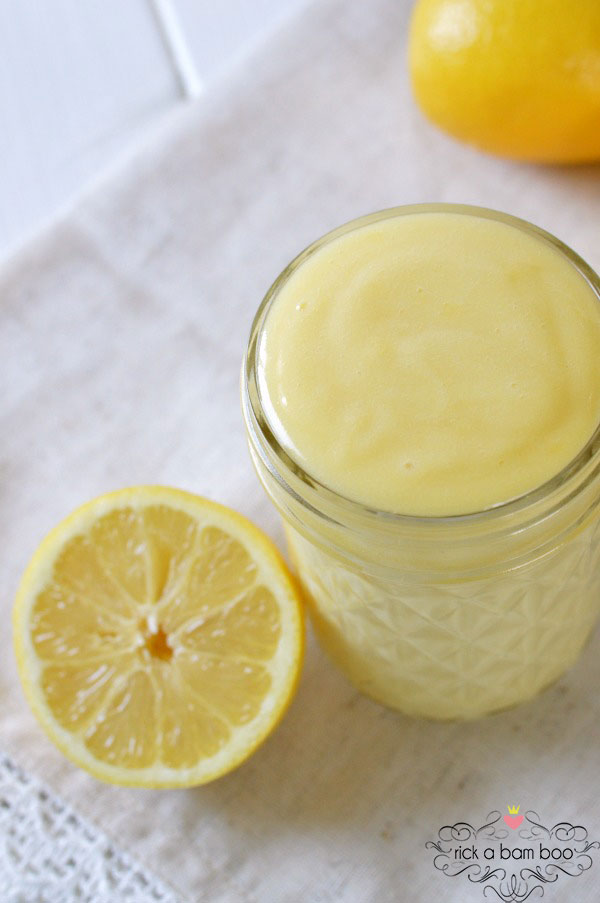 You will need a high power blender such as a Vitamix or a Blendtec. Regular blenders won't work because they can't blend fast enough to create the heat needed to cook the eggs.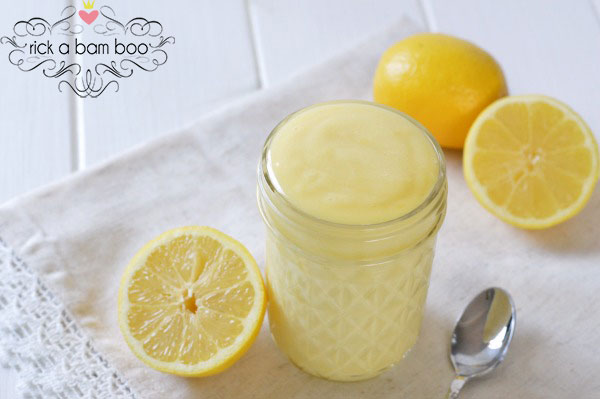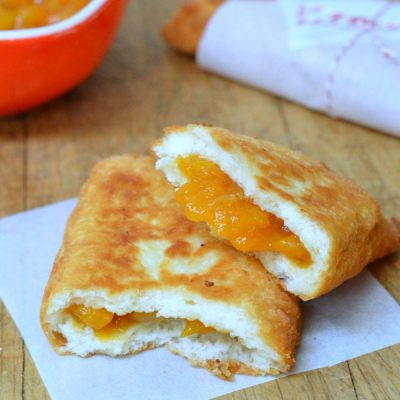 Easy Blender Lemon Curd
Ingredients
1/2

cup

lemon juice

freshly squeezed

Zest of one lemon

1

cup

sugar

5

large eggs

1/2

cup

butter
Instructions
Place lemon juice, zest, sugar, and eggs in high speed blender.

Put the lid on securely and turn the blender on to the highest setting for 5 minutes.

Turn the blender down to medium high and add butter through the lid in tablespoon sized chunks, being careful to avoid the steam.

Once all the butter is added blend for one more minute at the medium high speed.

Turn off blender and carefully remove the lid. Pour lemon curd in to a canning jar and let sit on the counter to come to room temperature before storing in the refrigerator.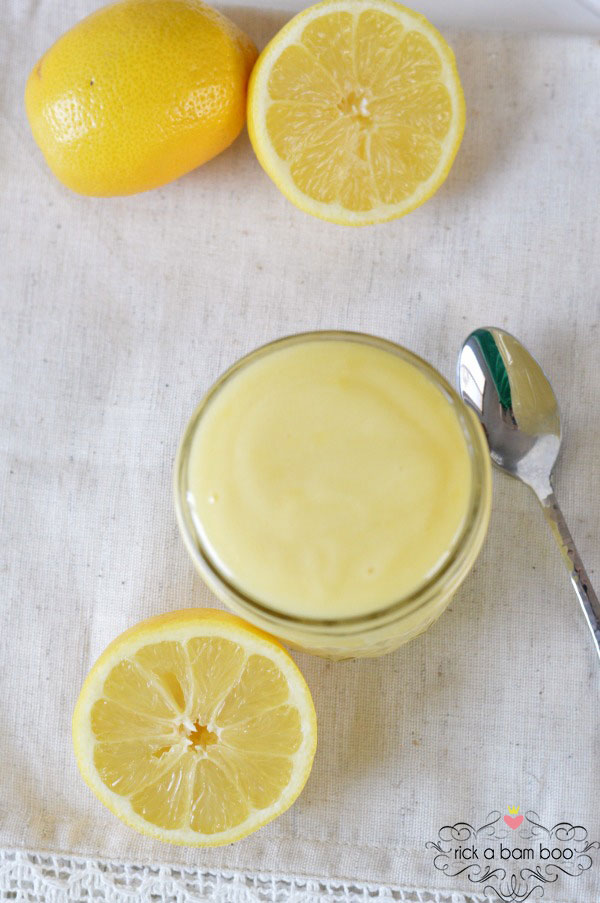 The hardest part of this recipe is not eating the whole jar while it sits out on the counter. Lemon curd is so tangy sweet it tastes like sunshine on a spoon. I like to eat it with yogurt and granola but it is delicious with just about everything.
It would also make a great alternative filling to my Apricot Hand Pies.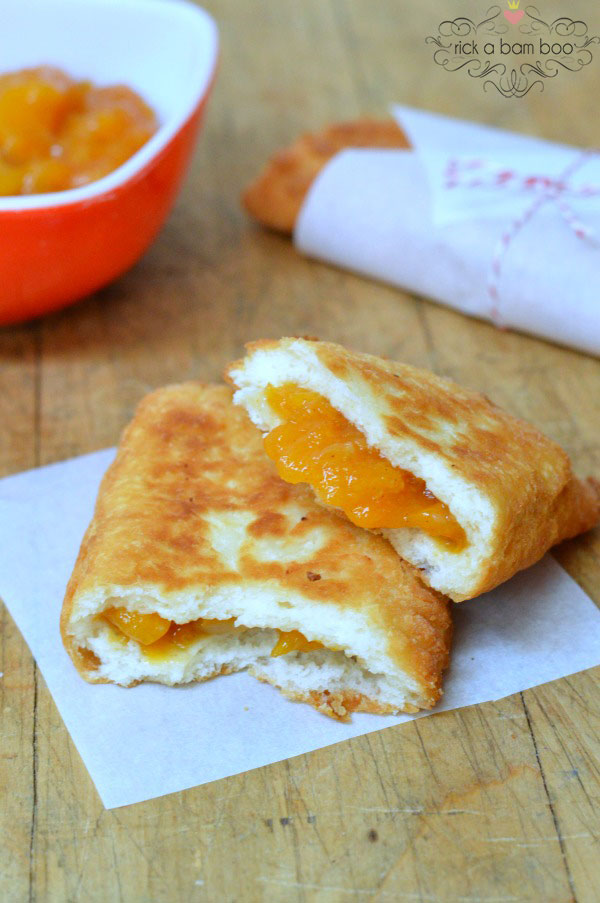 Remember to follow me so you see all my latest and greatest posts!
Pinterest | Facebook | Twitter | Google+ | Instagram
This amazing article has been shared with Whipperberry!