Did you try any new food or appetizer for the Super Bowl? I do have some good old standby's that my family always requests but this year I wanted to try some new things. And what better place to find a new recipe than Pinterest?!?!
Just a little info about my particular palette preferences. (Say that ten times fast!) I don't care for tomatoes. Now I know that might surprise some people. Yeah, those people that LOVE tomatoes. People who love tomatoes can't understand why I don't like them. Once I had a friend who told me that if only I tried a tomato straight out of the garden then she was positive that I would like tomatoes. "They are SO much better than store bought" she said.
Months later someone gave me some tomatoes straight from their garden. Remembering what my friend told me, I decided to try to cast my tomato prejudice aside and try yet one more time to like tomatoes. I heartily took a bite. I heartily spit it out.
Do you spell tomatoes with just an "o" or do you add an "e". I think I like the "e". Random. I know.
This gets weirder in that I like tomato soup, salsa and ketchup. I think it must be the texture. Yuck.
But I digress. What does this have to do with today's post? When looking for a new recipe for the Super Bowl, after I saw the recipe I almost didn't make it. Why? You guessed it. Because it had tomatoes in it. But it looked so dang yummy that I mustered a gust of tomato energy and bought the ingredients to make Texas Caviar from Weekday Chef.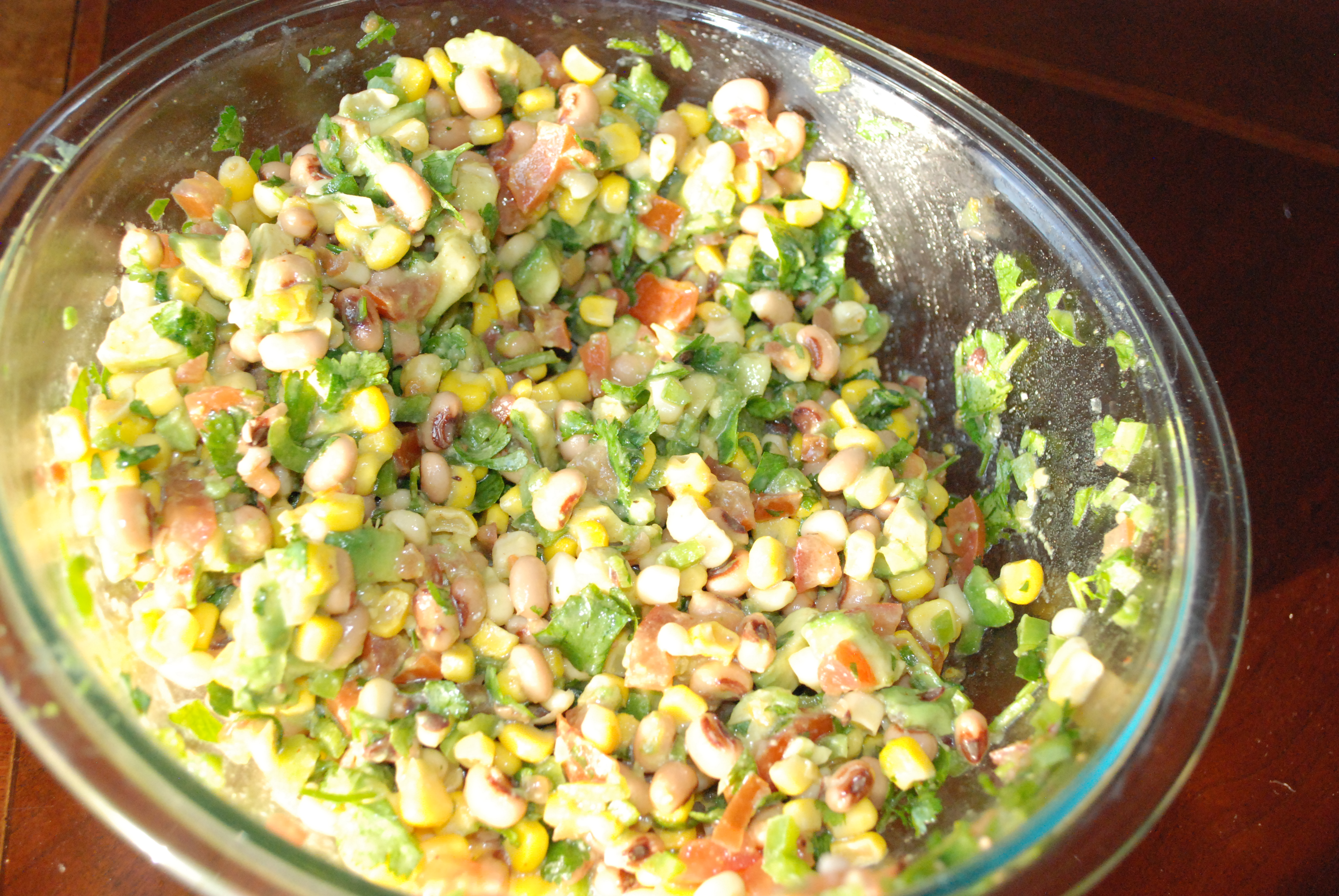 I was not disappointed. Although this included tomatoes (with an "e"), it was fresh and had a great citrusy taste because of the lime juice and I LOVED IT! I heart black eyed peas so I used those instead of black beans.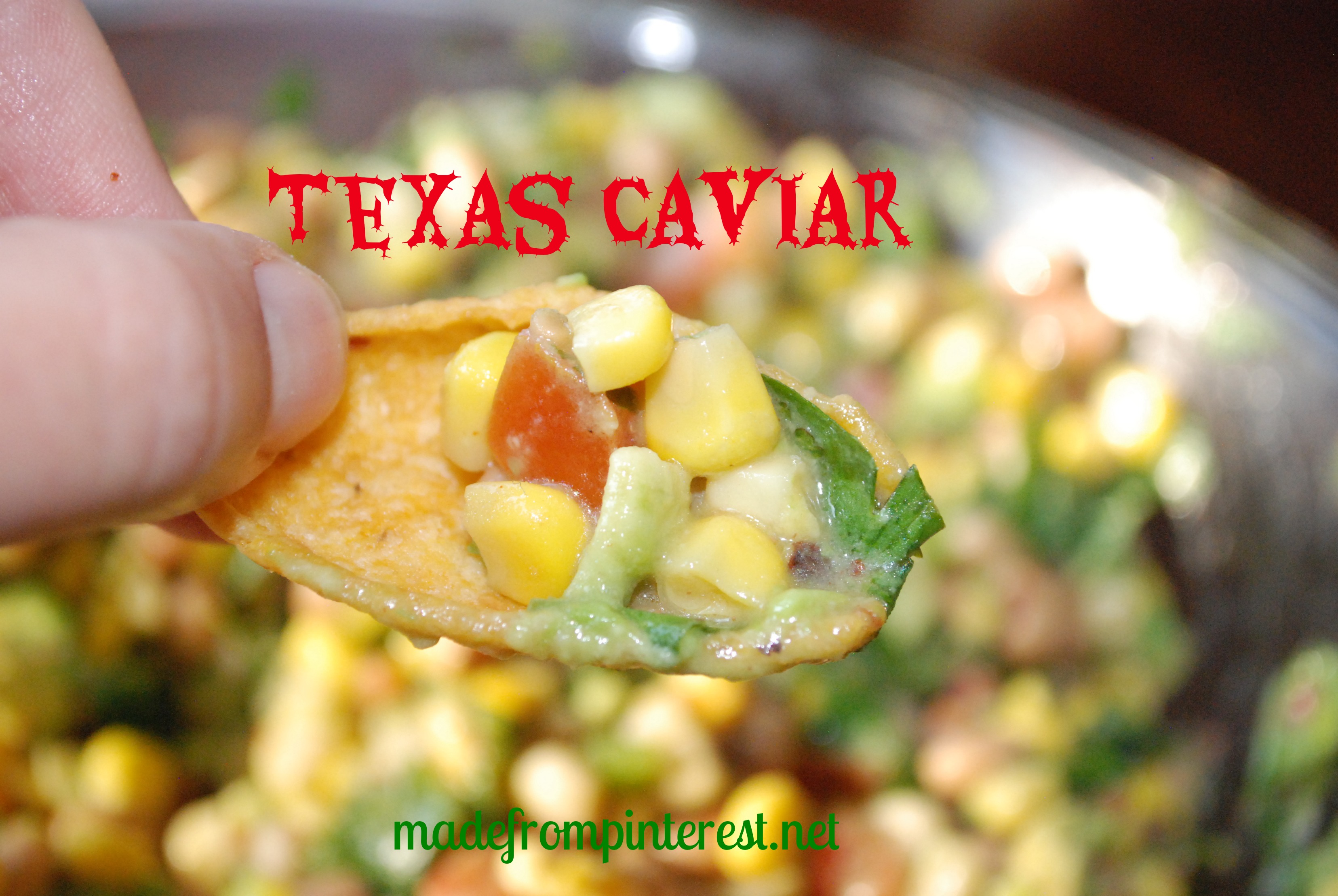 It was my most favorite new recipe that I tried last Sunday. I am so glad to report that This Pin Rocks!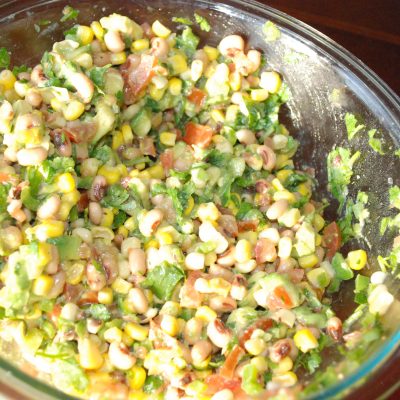 Texas Caviar
Ingredients
1

15 ounce can white corn, drained

1

15 ounce can black eyed peas, OR black beans, drained and rinsed

2

Roma tomatoes diced

1

bunch finely chopped cilantro

2

Tablespoons

small red onion

finely chopped (optional)

1/2

green or red pepper

seeded and chopped

2

Tablespoons

lime juice

1

avocado - peeled

pitted, and diced

A dash of Lawry's or Johnny's seasoning salt

A few shakes of chili pepper

3

Tablespoons

Zesty Italian or House Italian Dressing
Instructions
Mix all ingredients together and chill until ready to serve.
We excited to be linking with these great sites today:
Katie's Nesting Spot – The 36th Avenue – Live Laugh Rowe – Glued to my Crafts – Gingerly Made