I love all the tomato cage ghosts that I've seen on Pinterest. I've considered making several for our front porch. Then I remembered that we have 2 good sized "urns" that would work great with the tomato cages. I've done ghosts before in my front yard and wanted to do something different this year. Then I found a pin of tomato cage christmas tress. After giving it a lot of thought (about 5 mins) I decided on "Halloween Trees" instead of ghosts.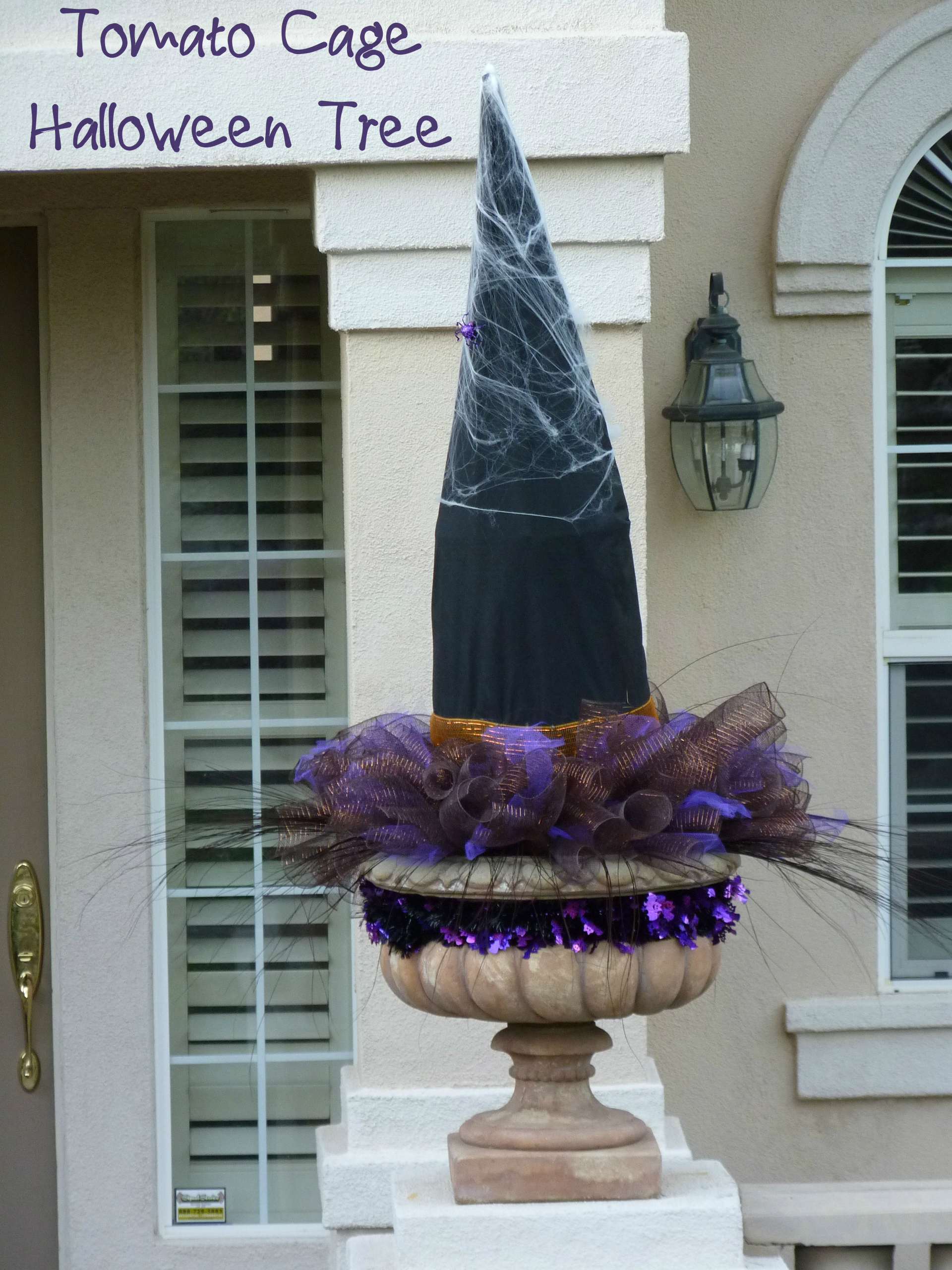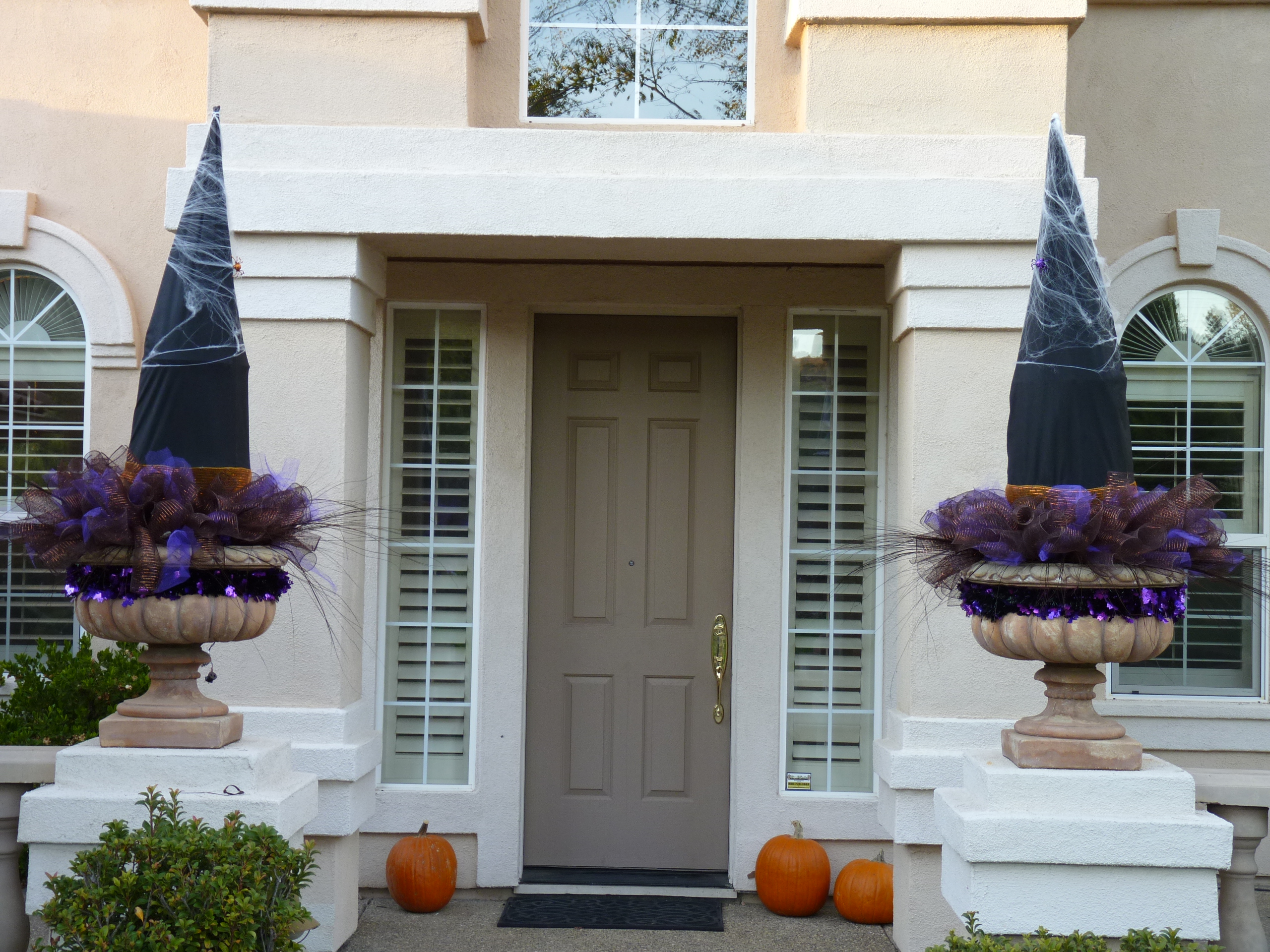 Tomato cages are an easy find at Wal-Mart, Home Depot or Lowes. My tomato cages are 54″. I purchased the deco mesh and orange netting from Walmart. I found the black trim at Michaels. First I taped the three "prongs" together at the top.
To cover the trees I used black weed protection material. I laid it out and measured how long I would need it.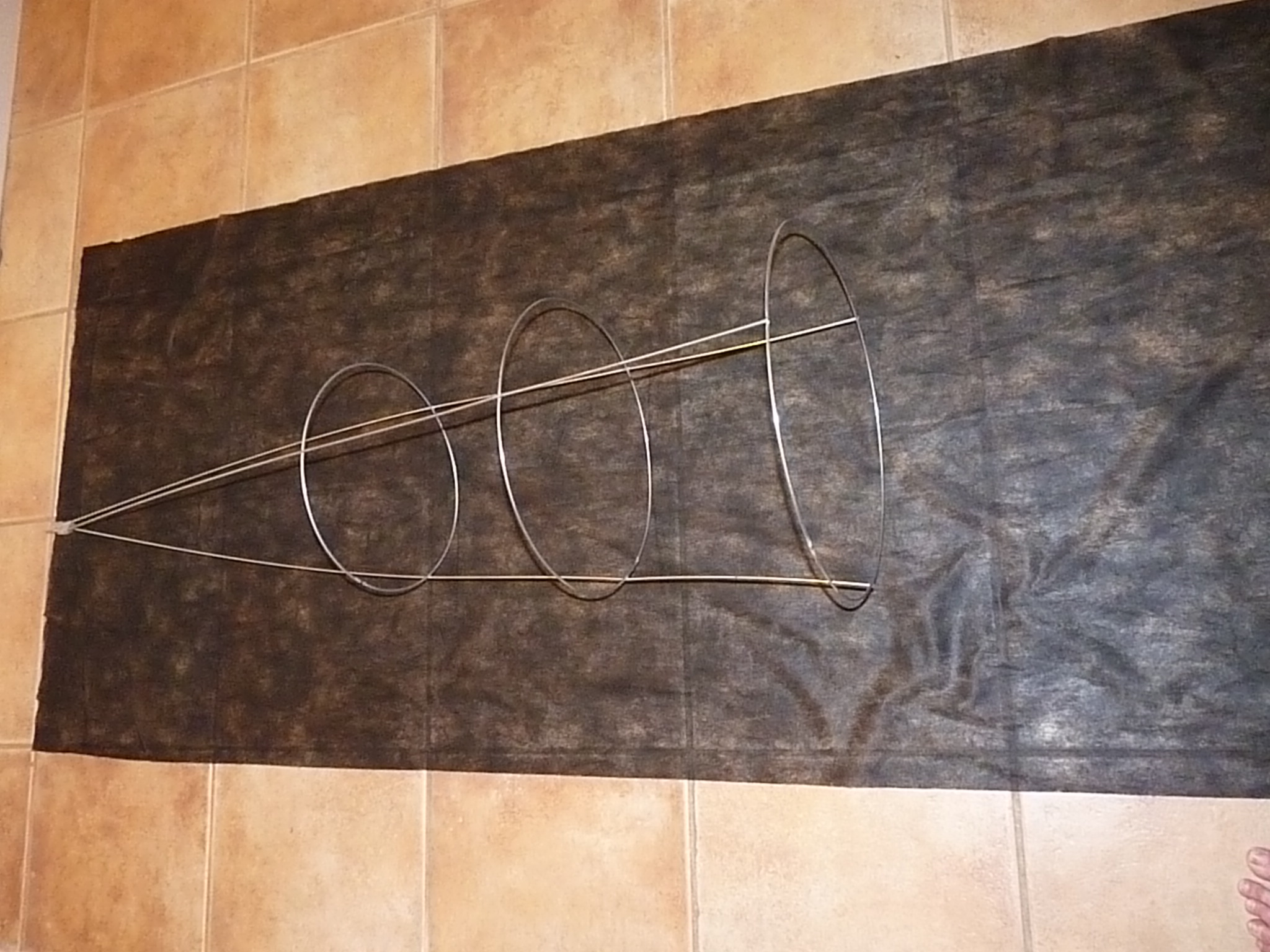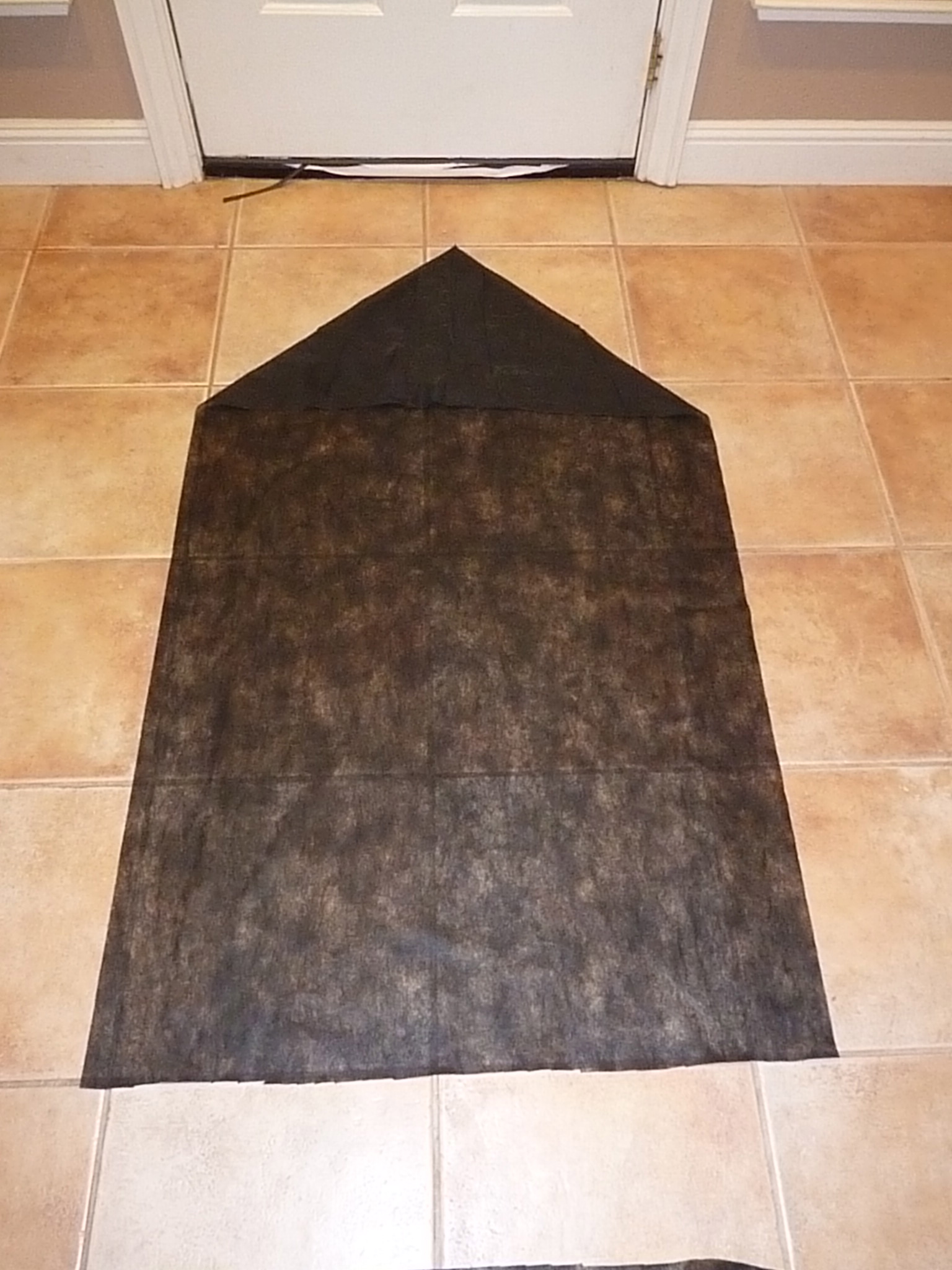 I pulled the two outside top corners down to make a triangle at the top of the material.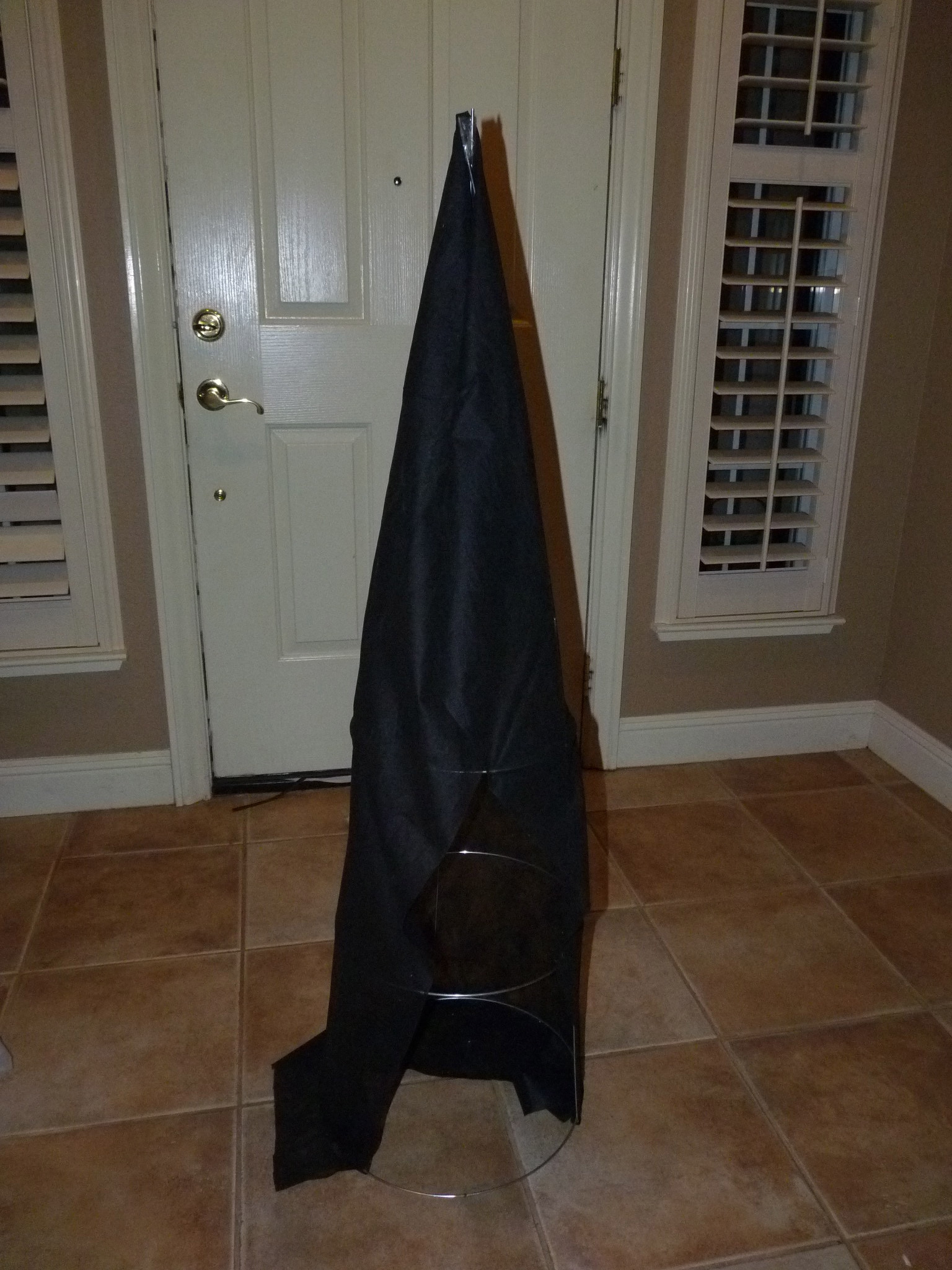 First I glued the pointed top of the material to the top of the prongs. Next I glued the material to the bottom ring of the tomato cage. I started with the middle section at the end of the material. Glued it to the bottom of the tomato cage. I then worked gluing down the material working from the middle to the outsides until all of it was glued to the bottom of the tomato cage. I then cut a second piece thesame size as the first piece. Made a triangle on the top like before. Glue it over the "empty section so the cage is totally covered.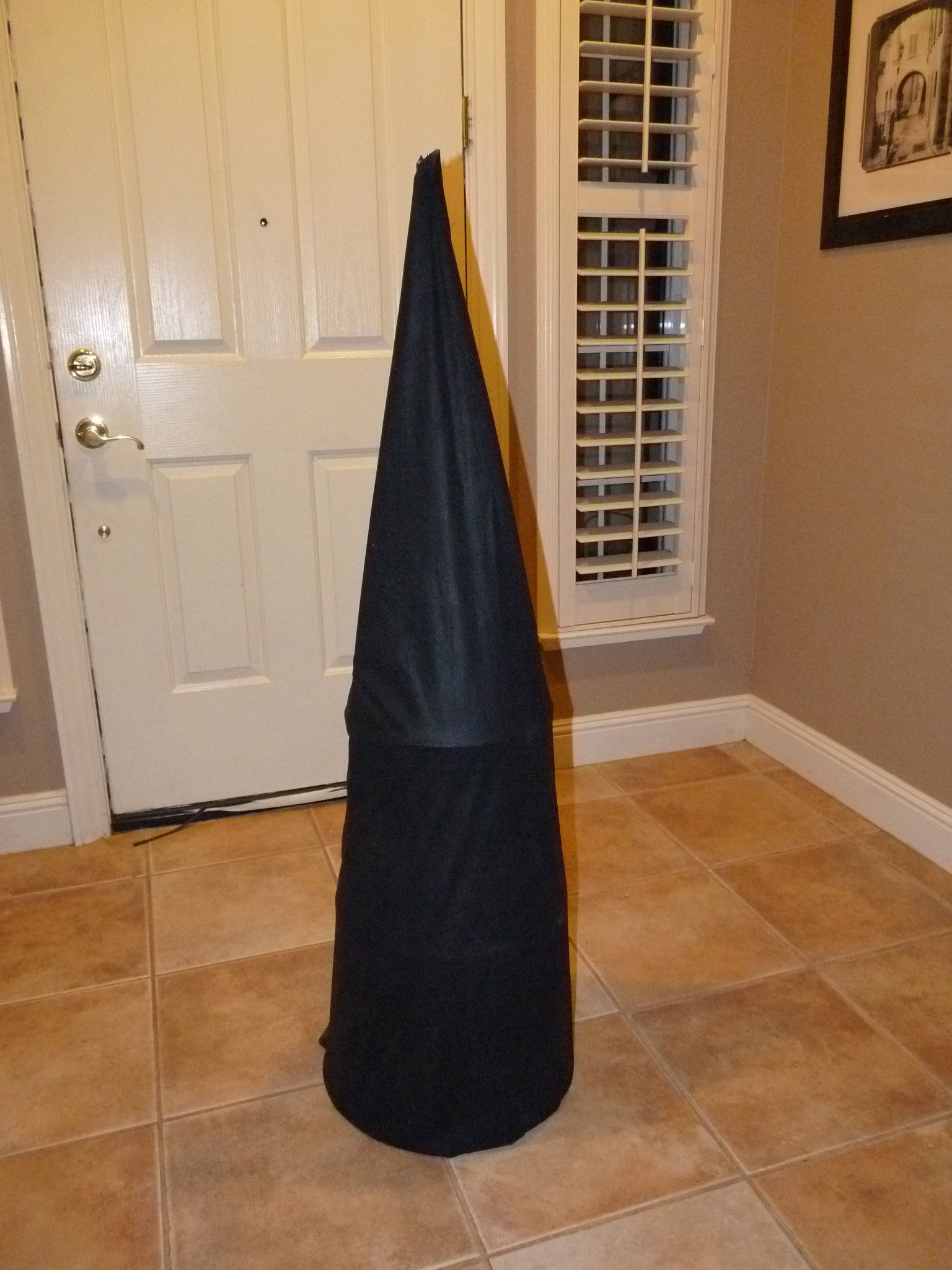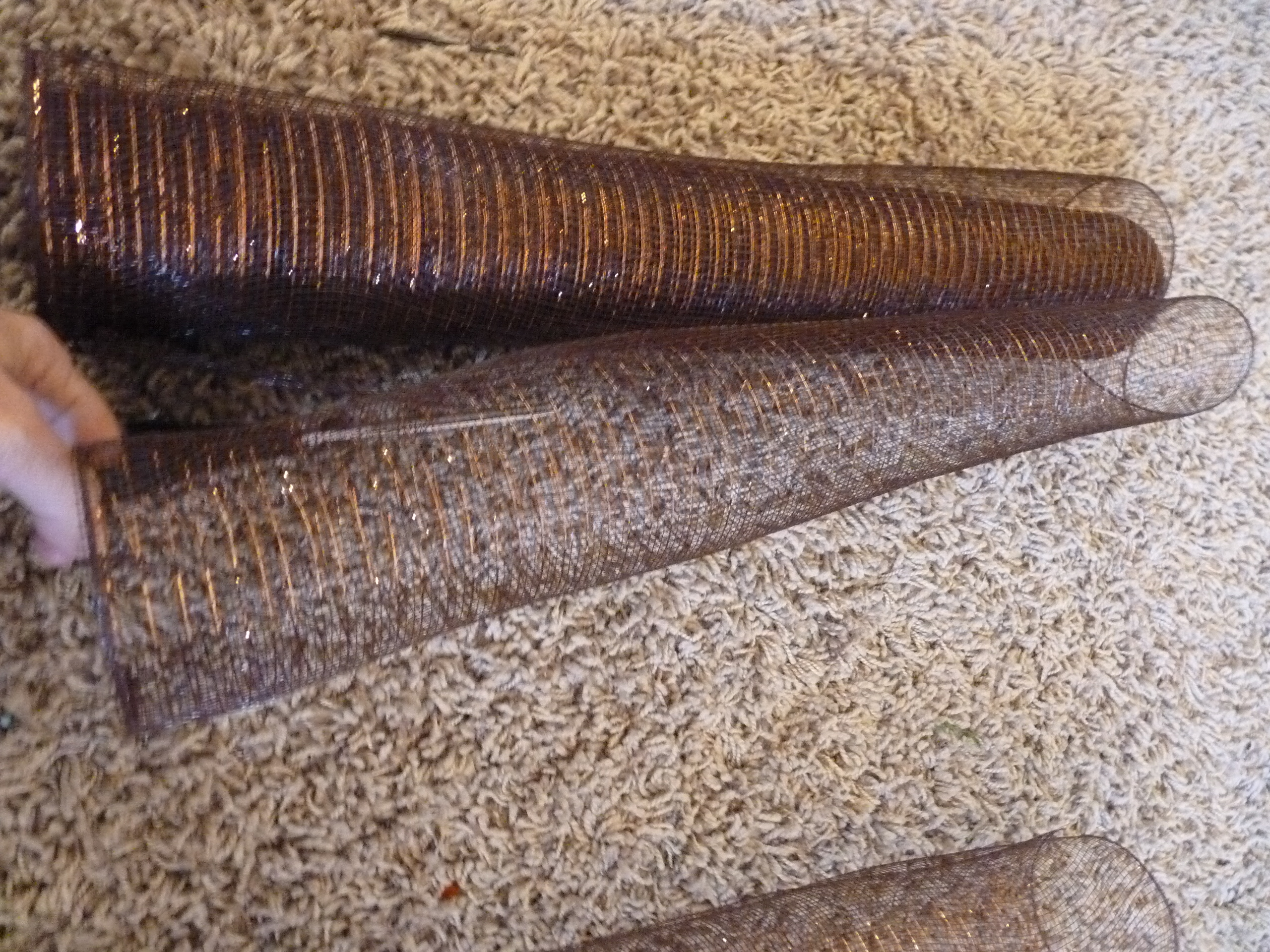 I cut the deco mesh just enough that it would curl into a "tube" shape.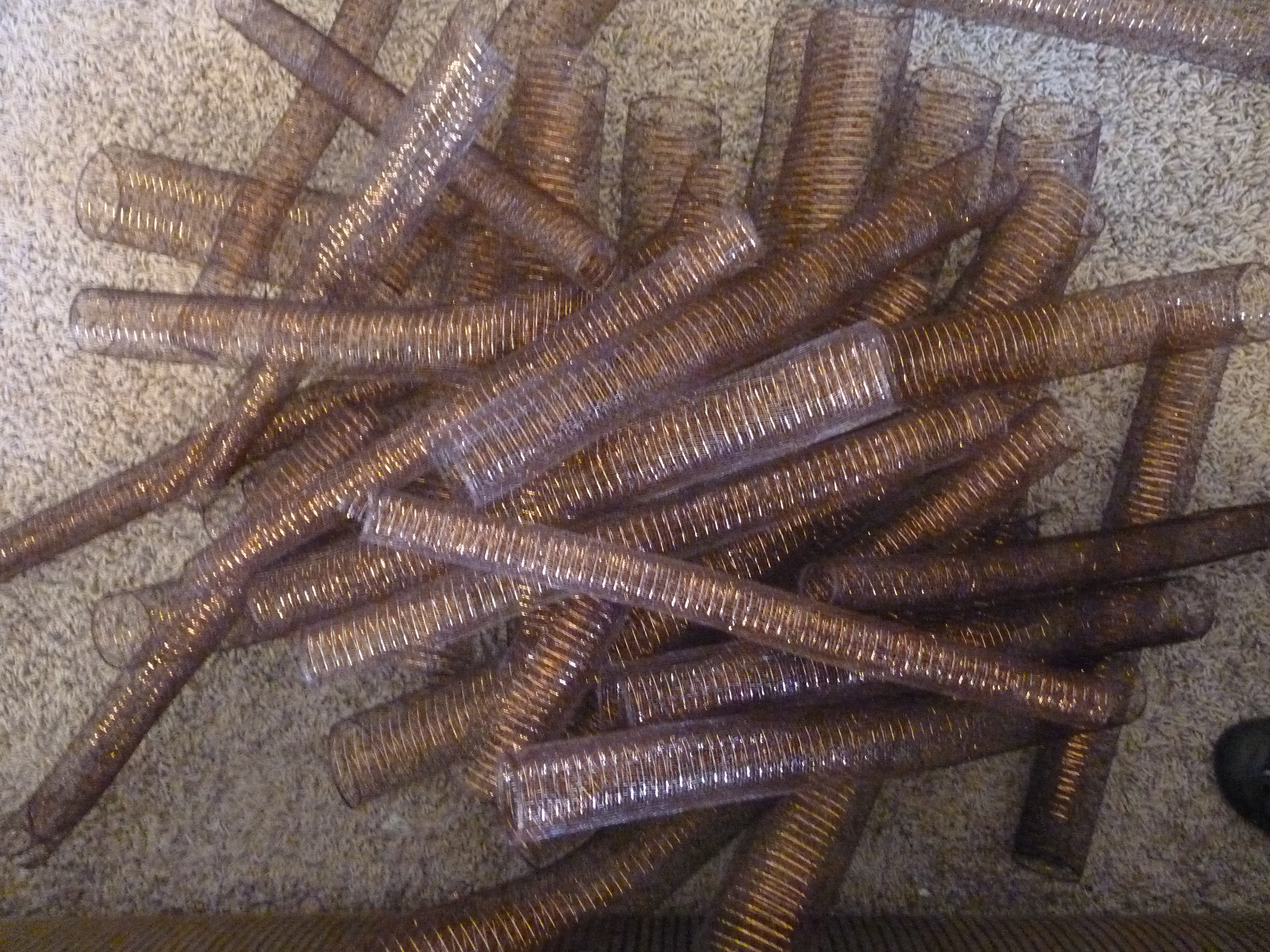 My piles of deco mesh "tubes".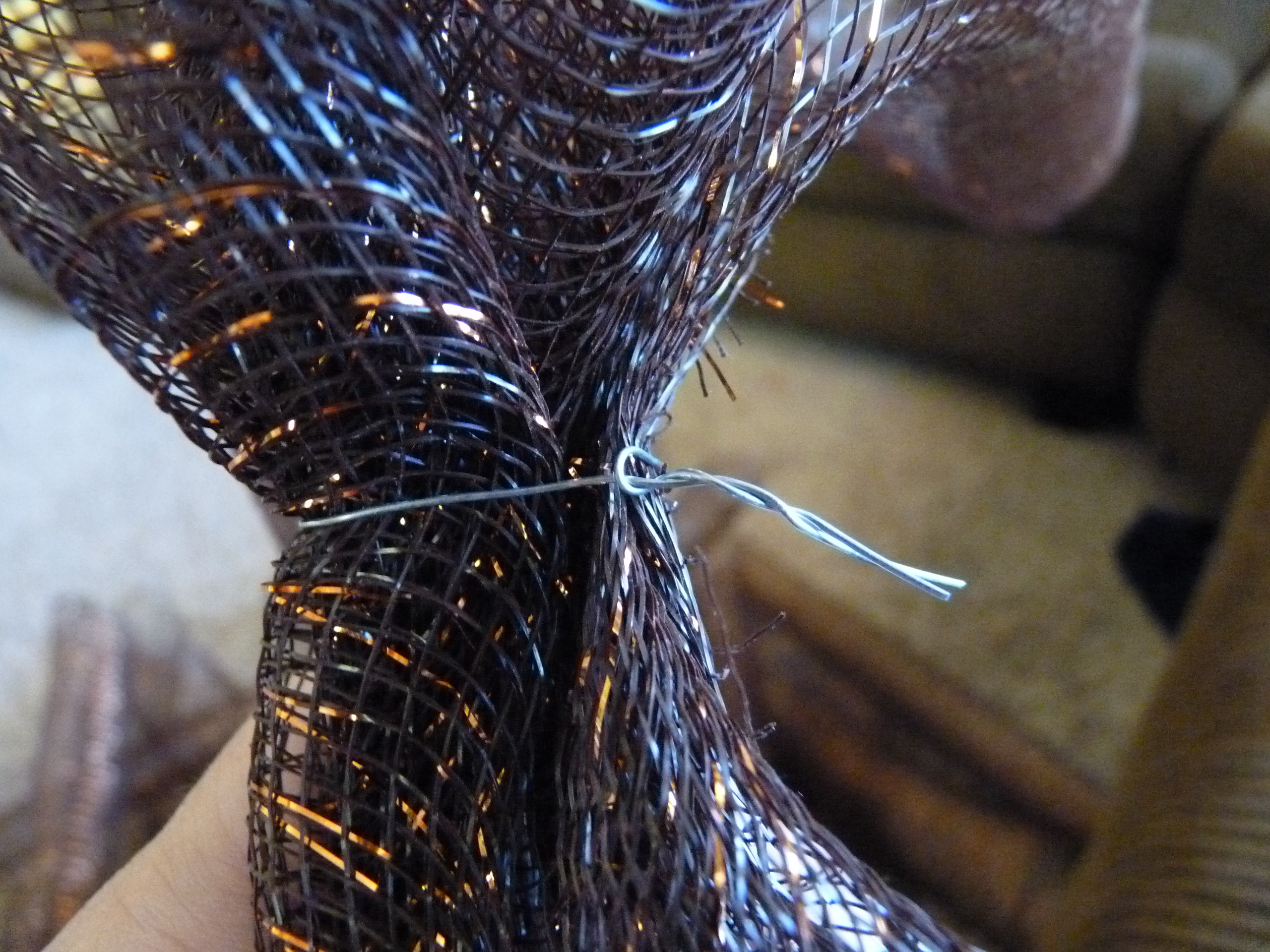 Next I took four "tubes" and tied them together with some small gauge wire. I wrapped a string of orange lights around the bottom of the "tree". I attached the clusters of deco mesh to the string of lights around the bottom of the halloween trees. I felt like it needed some more color so I bought some purple mesh from Jo-Ann's and cut it in about 3″ wide strips and tied them around the orange lights in between the clusters of the deco mesh. I added some long black "grass springs" from Michaels around the bottom ot the orange lights. Found some black fringe garland that had purple bats on it and wrapped it around the mid section of the urn. Last addition was some cob webs on top of the tree with a small spider.
Being a simple crafter I love an idea that is pretty easy and inexpensive that yields great results! Especially when it makes me look like a seasoned crafter to anyone driving by our home – neighbors, friends, family, and people I don't know and will never meet. Yup you got it…..
This Pin ROCKS!