Last year I bought a nice sized plastic cauldron for Halloween but I got it too close to Halloween to really do anything with it so it has been enjoying being crammed between my christmas boxes and my husband's golf bag in our garage. Imagine my excitement when I saw this on Pinterest! Doesn't this look cool? I WANT MINE TO LOOK LIKE THIS! Off I went to HauntForum.com to find out how.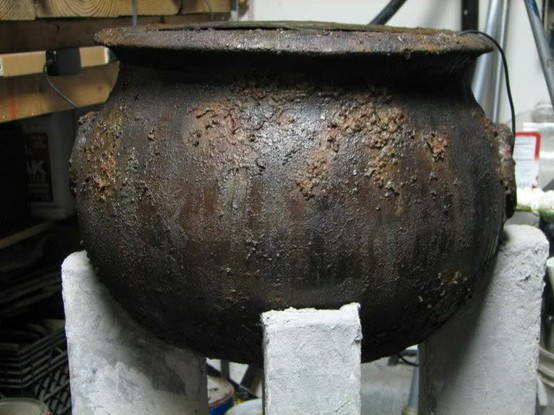 In reading the instructions, this sounded super easy. The ingredients?
Cheap plastic cauldron – check
Sand – check
Oatmeal – check
Glue – check
Following the directions, I mixed some oatmeal and sand with a glue and water mixture. No measurements were listed so I made sure my mix was very gluey. Plus as noted in the original instructions it reminded me that oatmeal is pretty sticky in and of itself. I mean, have you ever tried to get dried oatmeal off of a bowl after it has dried? It's like cement. So I was pretty confident that my oatmeal mix was sufficient and that it would dry and stick on the cauldron.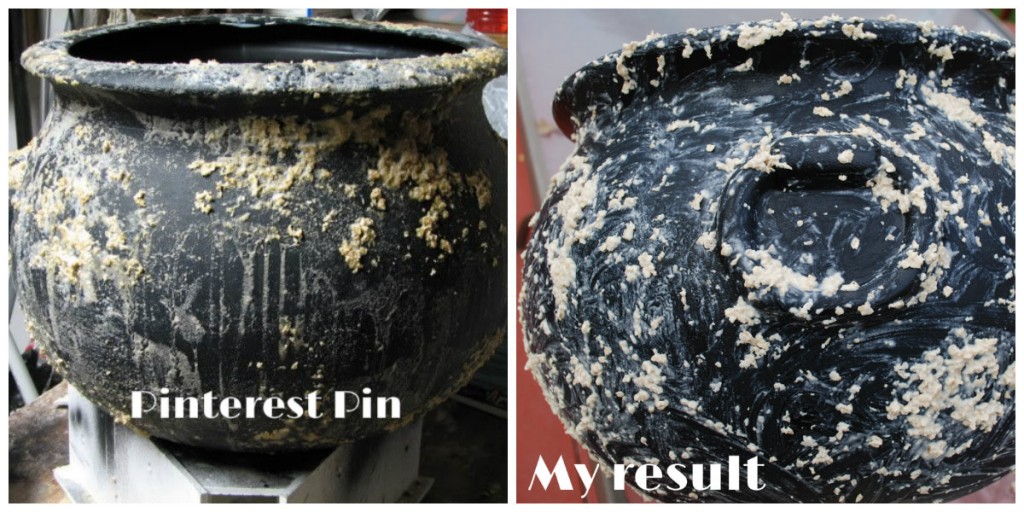 So far so good I think.
I left my cauldron outside to dry and here's where the project started going downhill.
When I went to check on my cauldron, all of the oatmeal had fallen off and was laying drearily on the table below. Sigh.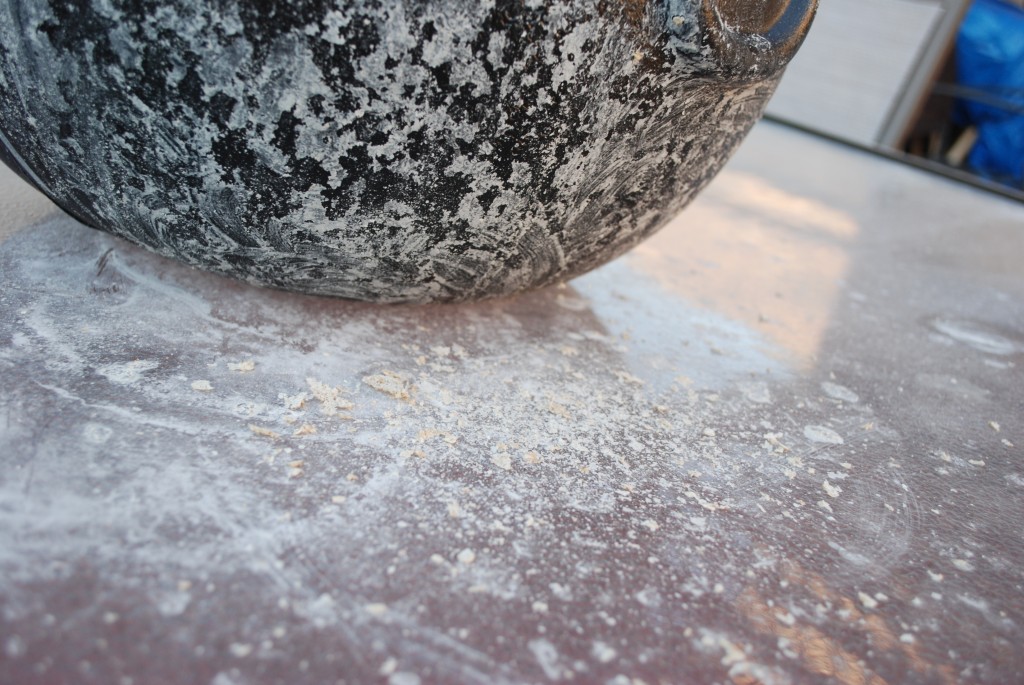 The cauldron was very smooth with no built up corrosion (oatmeal) on it anywhere for that rusty look.
I added more glue and tried again. After letting this dry, I received the same result. All of the oatmeal had fallen off.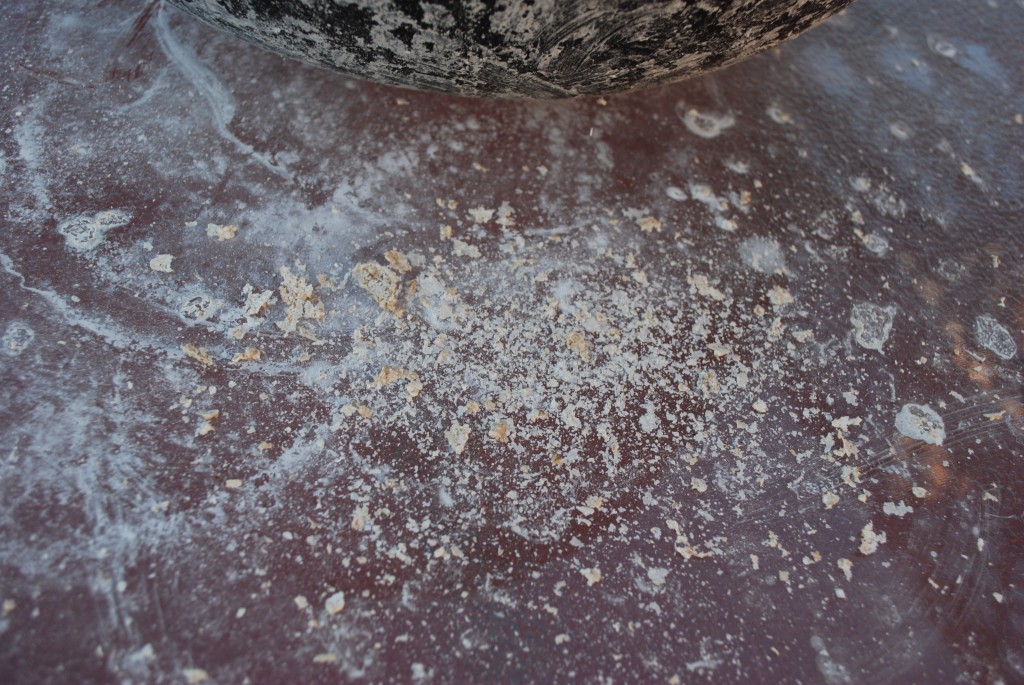 Do I have defective oatmeal? I mean, seriously, dried oatmeal is almost petrified. How in the world did this stuff not stick? I never knew that I was oatmeal challenged.
I haven't given up and am going to try one more time if I have enough time before Halloween, but for the meantime, unfortunately This Pin Flopped!