Glitter. Everything goes better with Glitter. Even a scary holiday like Halloween! I personally love Glitter. The blingier the better. So what could be better than a little bling on your pumpkins?
I made these last year and absolutely loved them. My daughter also made one which lasted until almost Christmas. When Halloween was well past, she cut a little square of construction paper and slipped it over the stem and made the pumpkin look like a Christmas ornament. Multi-tasking decorating!
I was reminded about these pumpkins again this year when I saw this pin from "A Glimpse Inside".
What you need:
Small to medium sized pumpkin
Elmer's Glue
Martha Stewart's Glitter (My personal glitter of choice!)
Foam or bristle brush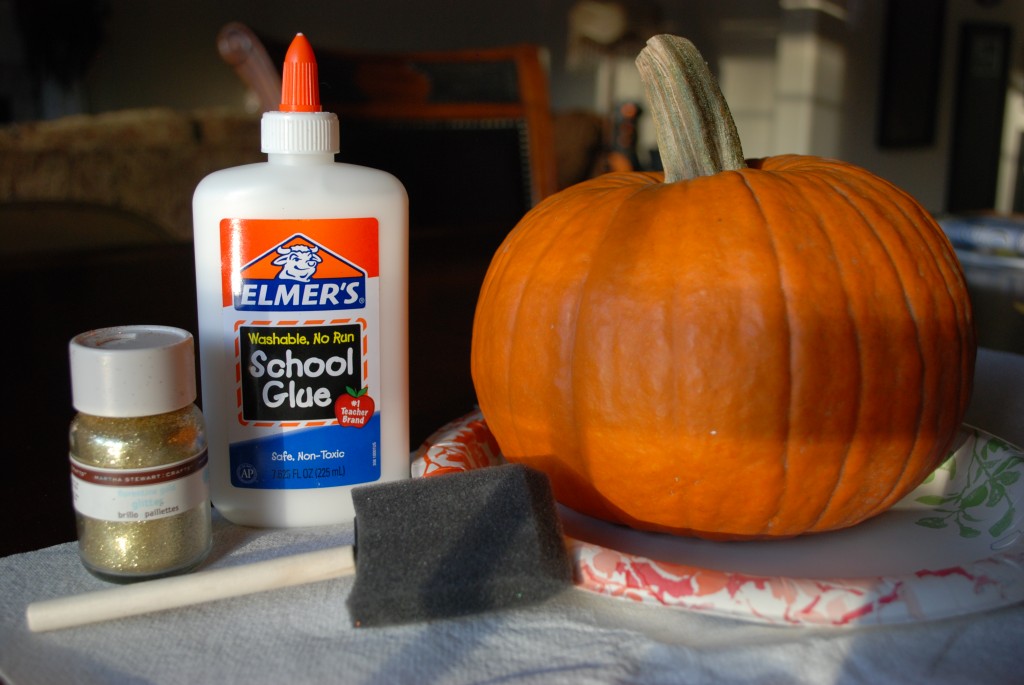 I strongly suggest putting something under your pumpkin to catch the excess glitter. This way you can pour it back in your bottle. Even though it may look like this would take a lot of glitter, you will be surprised at how little it actually takes.
This was one of our crafts at our Halloween Dinner last Sunday. I had lots of helpers to help demonstrate the process.
After your work station is prepared, brush the glue right on to the pumpkin like this: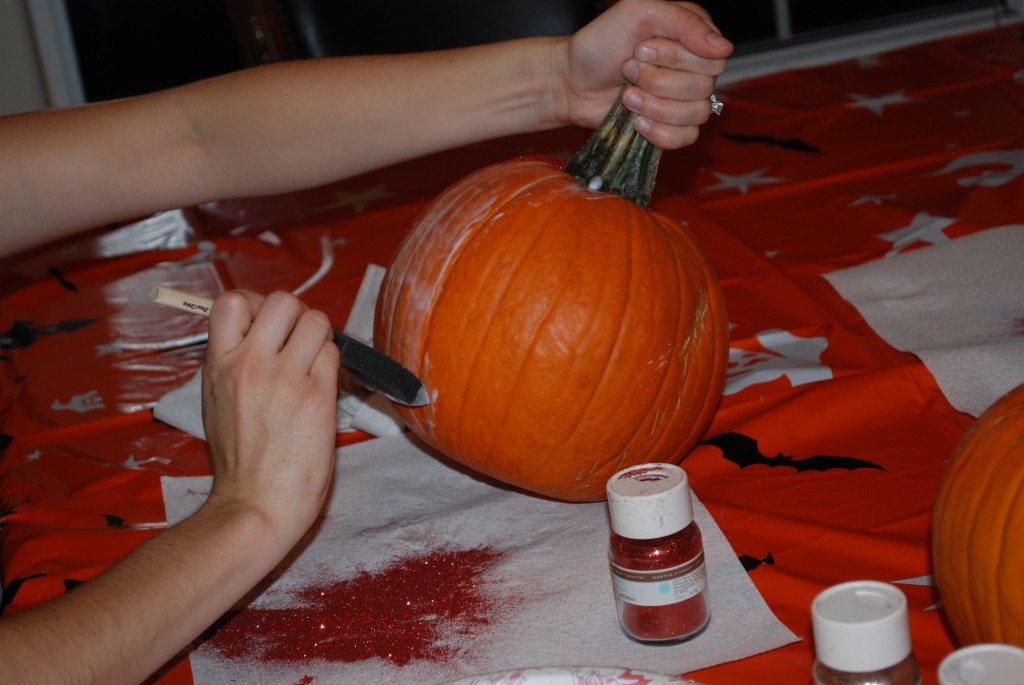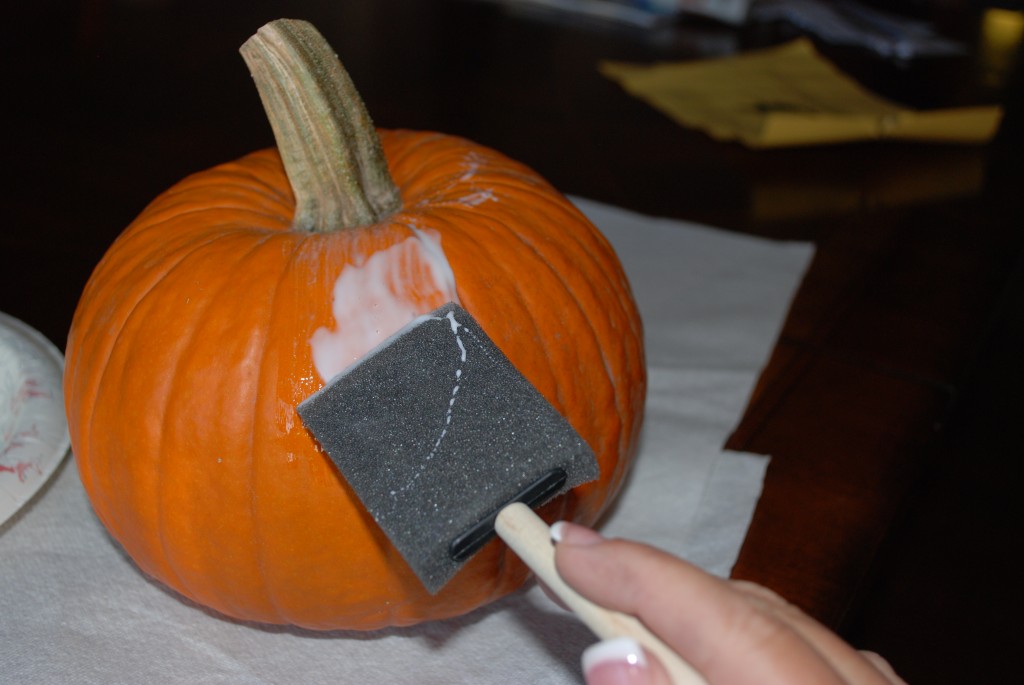 Be liberal with your glue. You want your glitter to stick really well. If the glue isn't applied thick enough sometimes it will have already dried before you can sprinkle your glitter on.
Now it's time for the Glitter!
Warning! Warning! Warning! Be prepared to get glitter EVERYWHERE. Hands, face, clothes, up the nose. This glitter is very fine and sticks very well to most all surfaces, including body parts.
Sprinkle glitter liberally over your pumpkin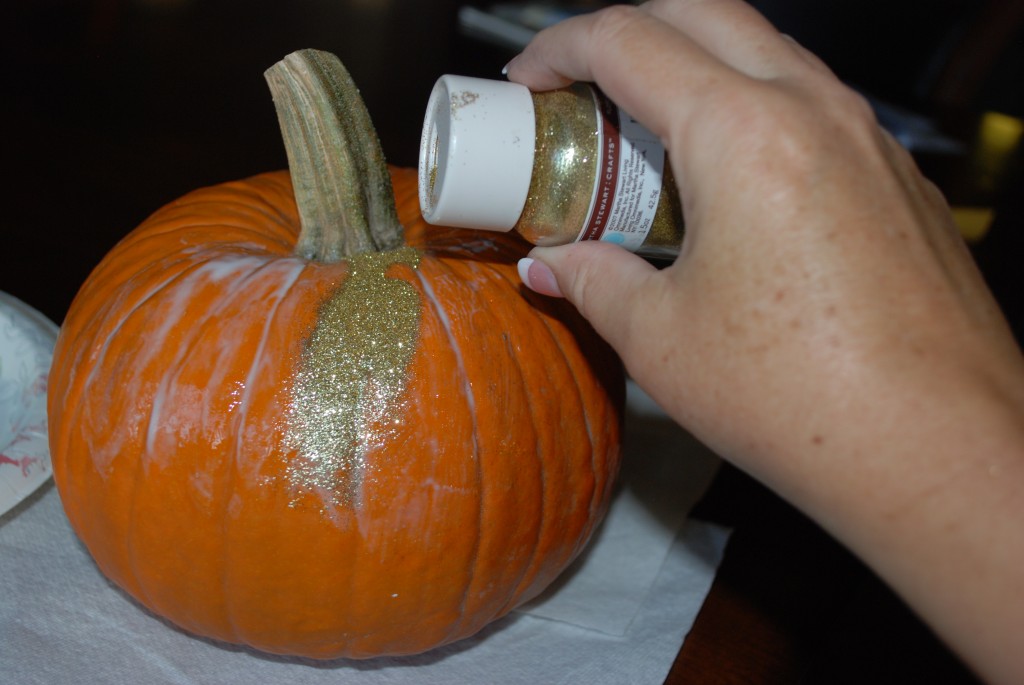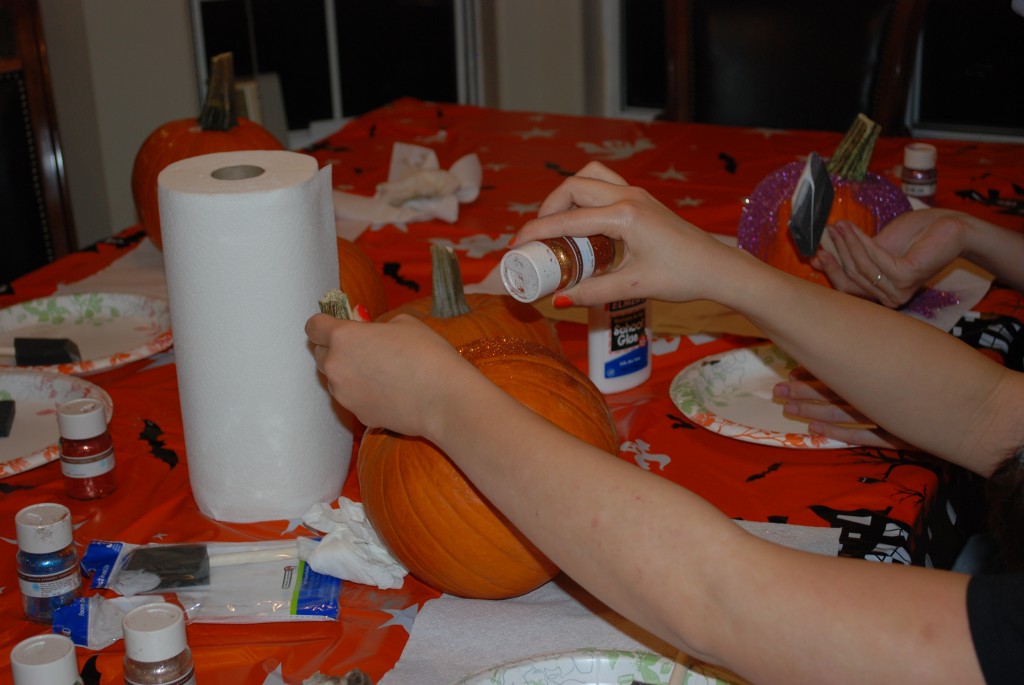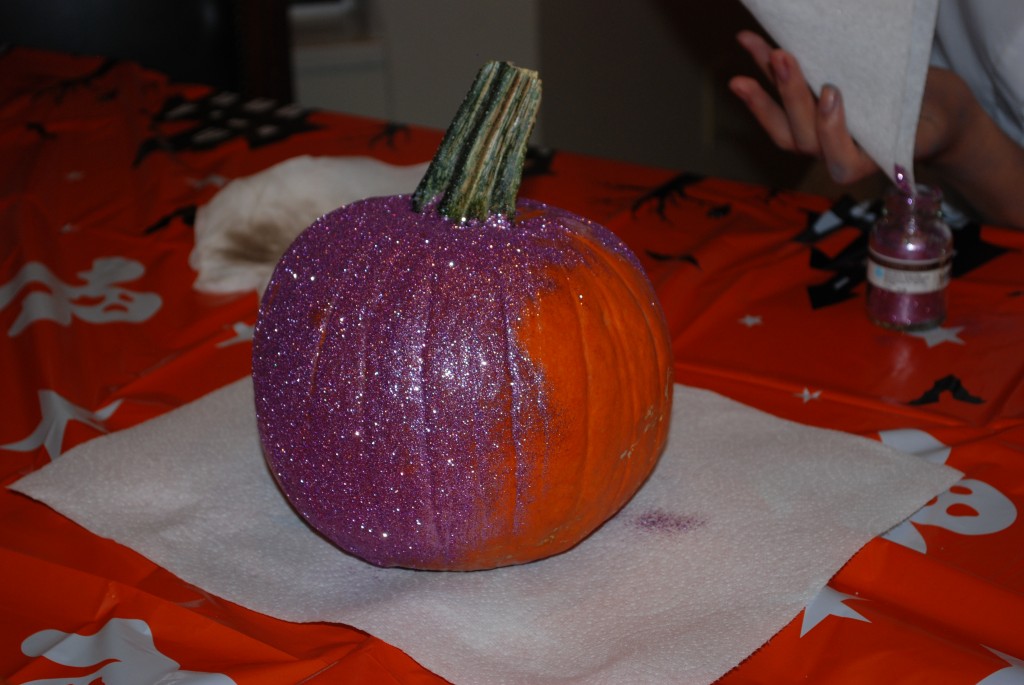 You can leave the stem natural or you can put glitter on that too. I say glitter the stem. We wouldn't want to waste a perfectly good glitterable space now, would we? Just make sure that if you change colors, to put all of the excess glitter of the first color back in bottle so the colors don't mix together.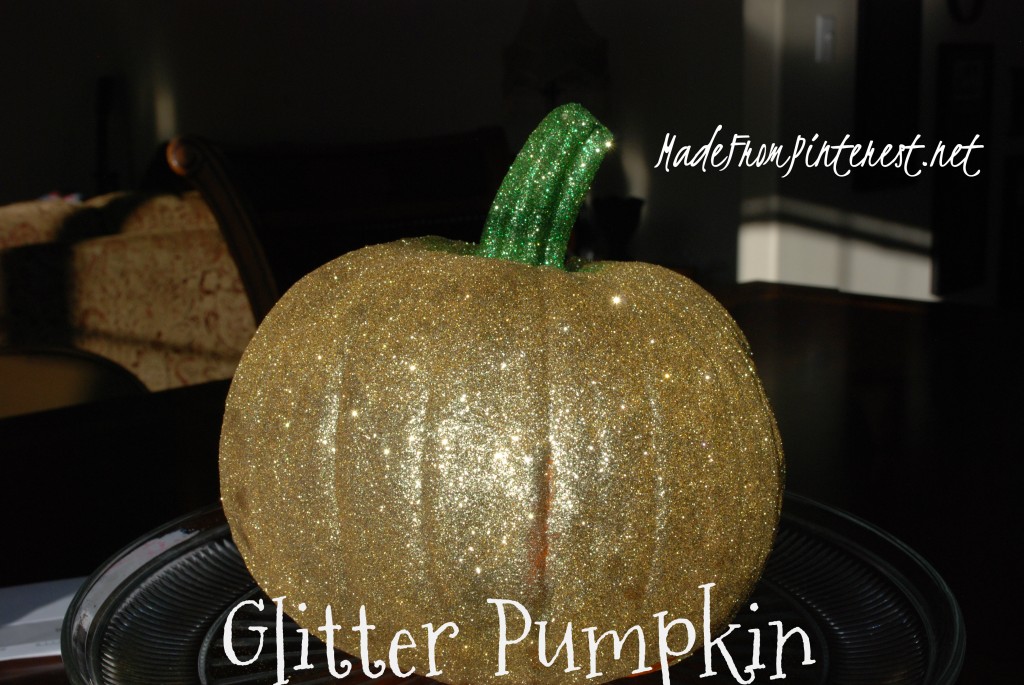 Now that I've made this Glitter Pumpkin, it's time to do some Glitter on my toes. But before I go, I can heartily report that This Pin Rocks!