Next to Christmas, Halloween is my favorite holiday. I love the colors, the candy, the fun decorations and especially some fun food. Even though my kids are grown and out of the house, we have an annual Halloween dinner complete with the grossest food. This year one of our family members is expecting a baby and a little sensitive to food so we toned it down a little and went with some fun Halloween food instead of the usual disgusting cuisine like "Bloody Nose Soup".
Last night was our Halloween dinner and for dessert, I prepared these Twinkie Mummies that I pinned from "Confessions from a Cookbook Queen". Like Kristan, I too LOVE Twinkies so I was excited to try this.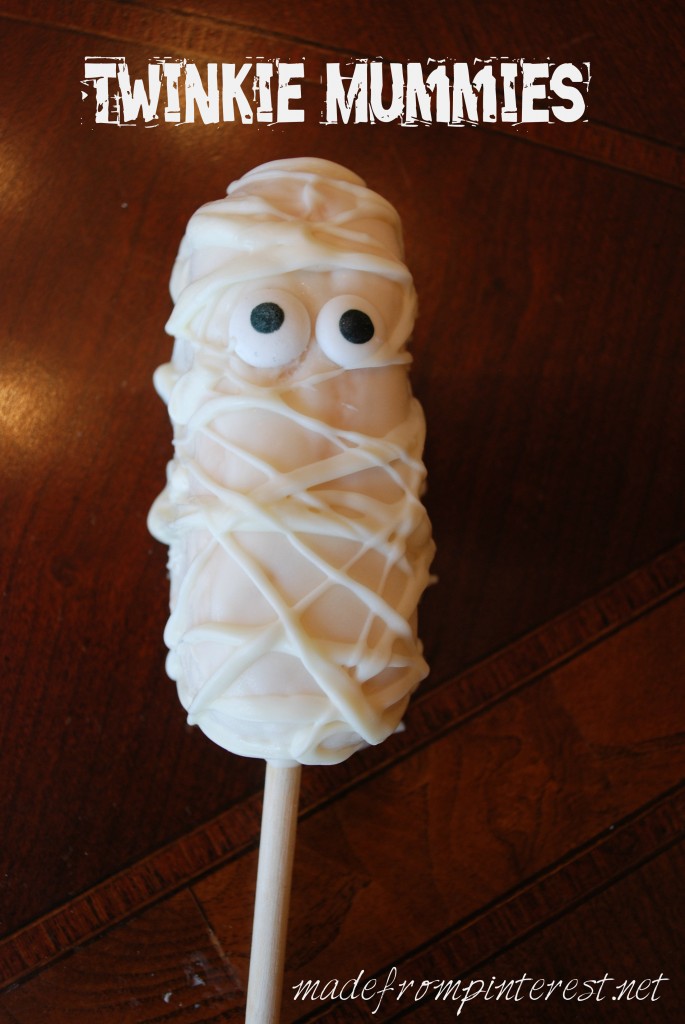 What you need:
Twinkies
5 1/2 to 6 inch long wood or plastic sticks (lollipop sticks)
Vanilla candy melts or almond bark
Here we go!
Got my twinkies lined up
Then inserted the 5 1/2″ stick and coated them with almond bark. You can also use white vanilla candy melts but I had the almond on bark on hand.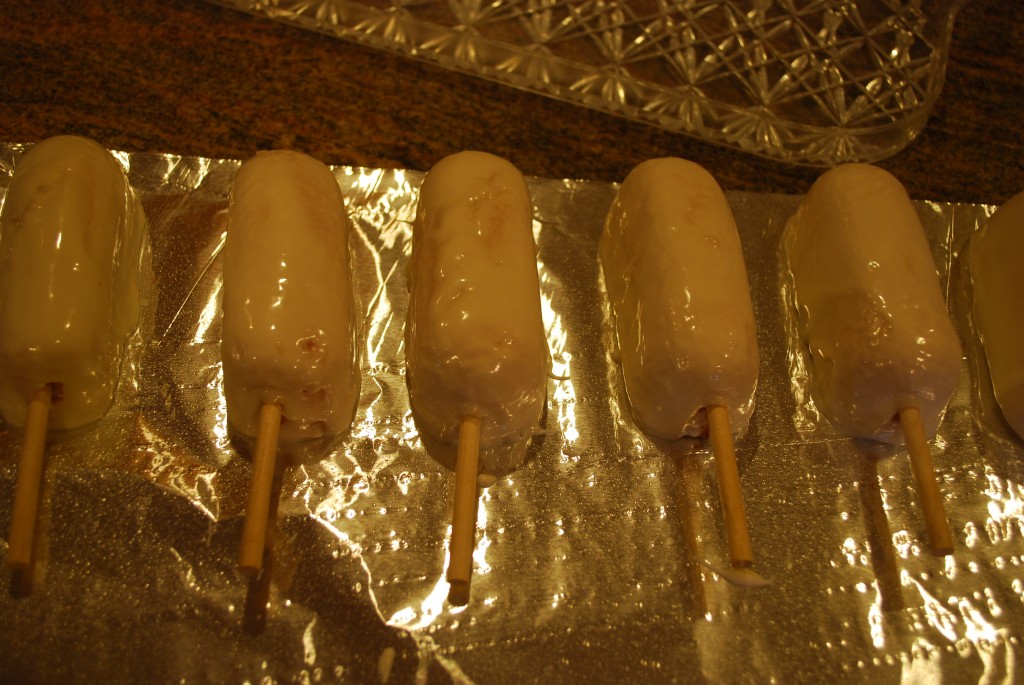 Added some googley eyes: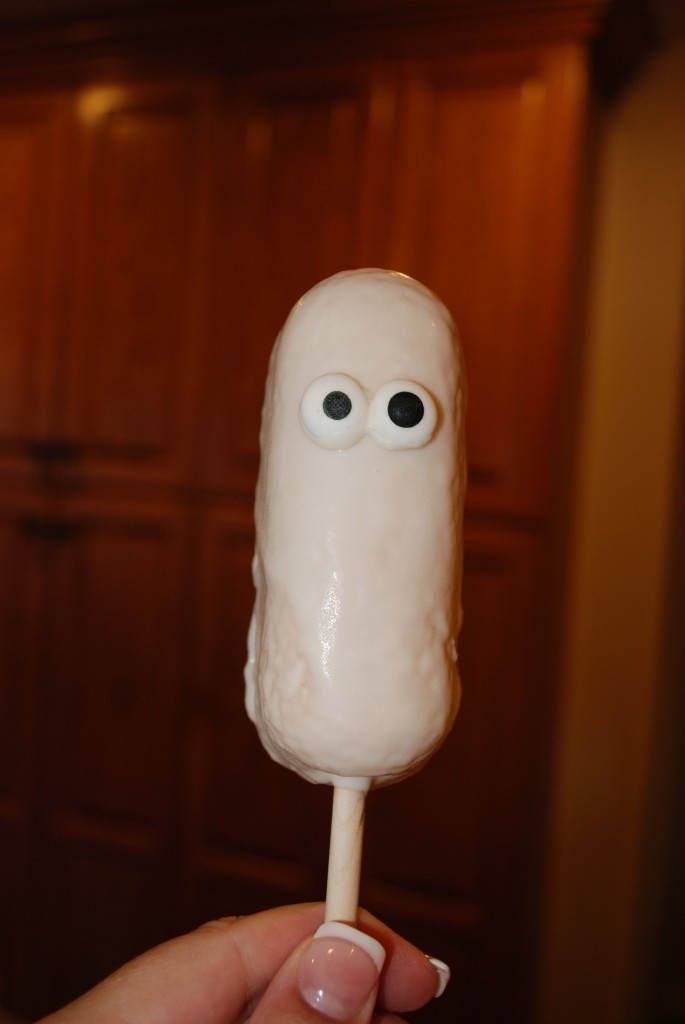 After firming up in the freezer for about 15 minutes, it was time to drizzle some more almond bark to imitate the strips of cloth and behold…TWINKIE MUMMIES!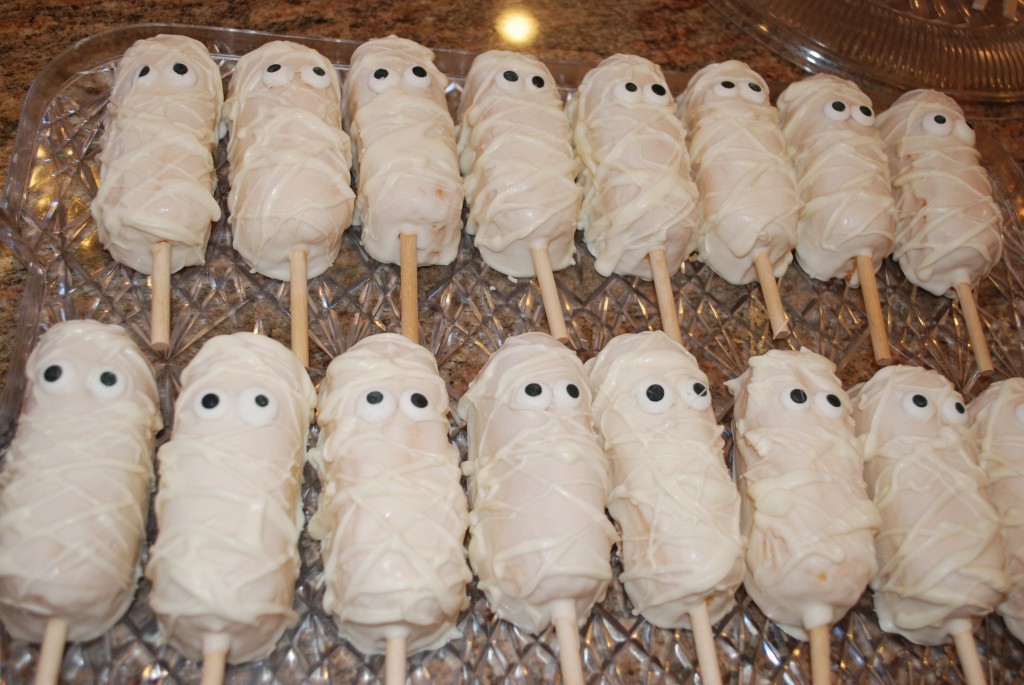 Aren't these darling? So easy to make and such a fun Halloween treat!
I would say that all of our dinner guests would agree that This Pin Rocks!