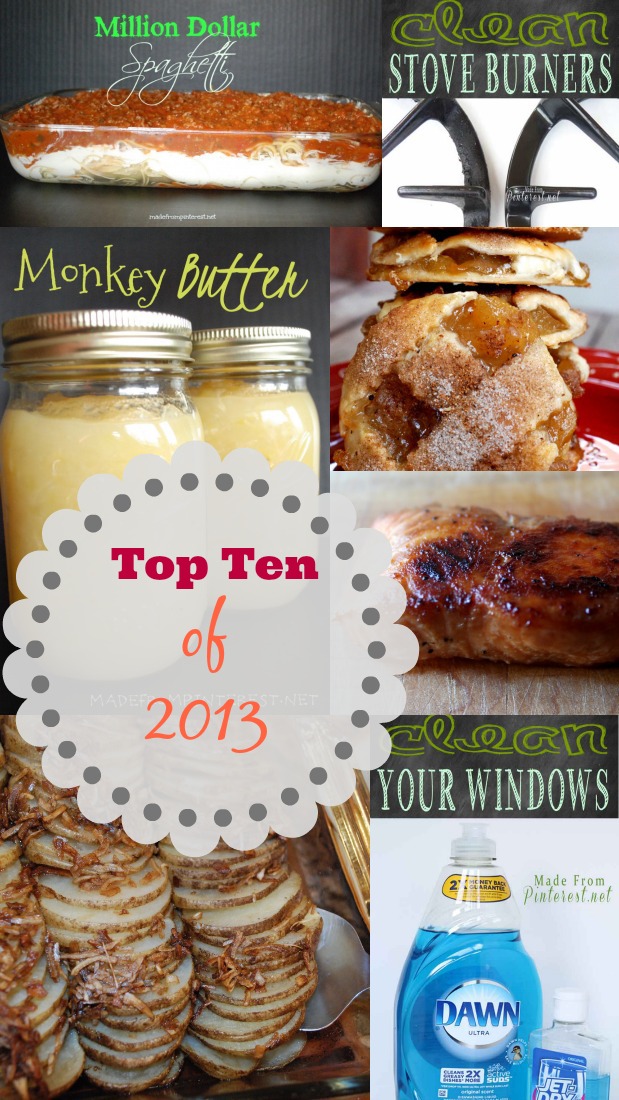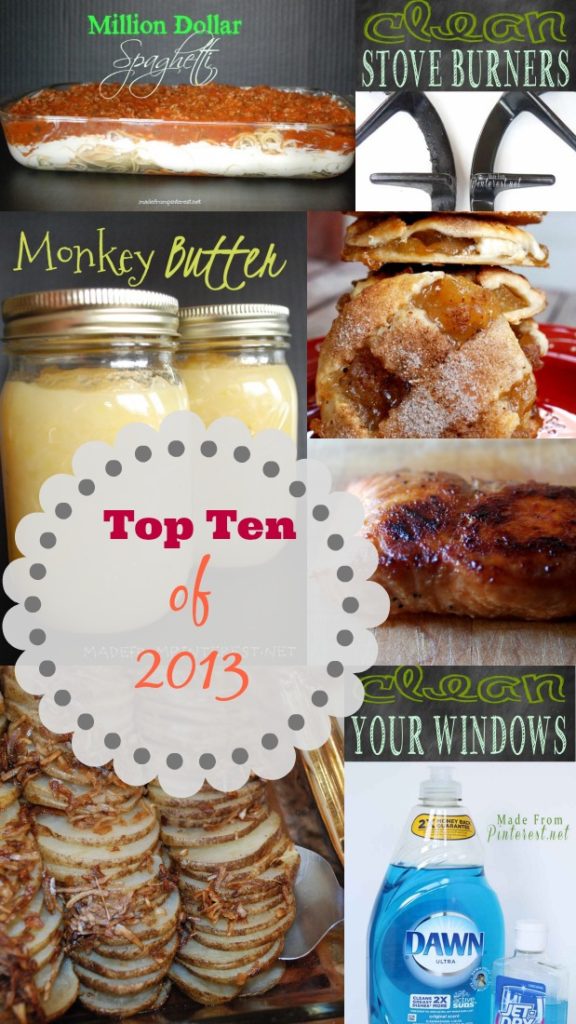 Often when I ask my kids why they put a certain thing on their Christmas wish list they wouldn't really know why they wanted it, other than it was what everybody wants. If that many cool kids want the same thing, it has to be good!
This has been an exciting year for us here at MFP. Testing and trying out pins from Pinterest has been an adventure for us three sisters. When we began this blog just over a year ago, we worried that we would be drawn to the same projects and we would have problems with duplication. But you will see from our top ten, that the things that struck our fancy have been an eclectic collection of household tips and and kitchen hints.
But today is about new beginnings. So in celebration of the New Year, we are sharing with you the best of the best, the creme de la creme of all the things we have tried. These are this year's most popular posts. It is what all the cool grownups on the internet are looking at! You don't want to miss this great collection of our Top 10 of 2013.
Mold is gross! But…our number 10 most popular post this year is Easy Shower Mold Solution. At least we can feel better that if that many people come to see the post, we are not the only ones with a problem. Misery loves company, but not any more. Your shower mold will disappear with this easy cleaning method.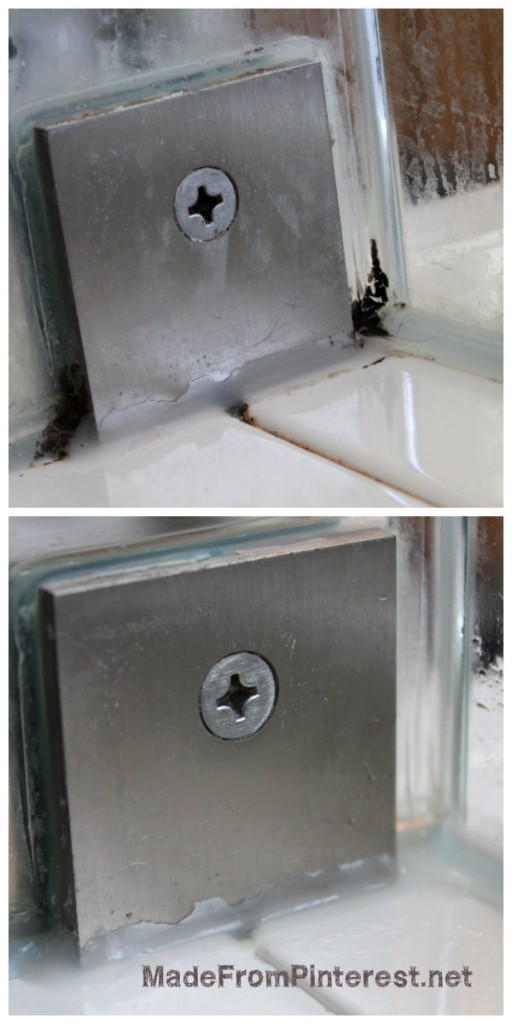 At number 9 we have Mini Apple Pie Cookies that are a year round favorite. Apple pie filling with a touch of caramel that fits in your hand? Um, yeah, we think it is a great idea too.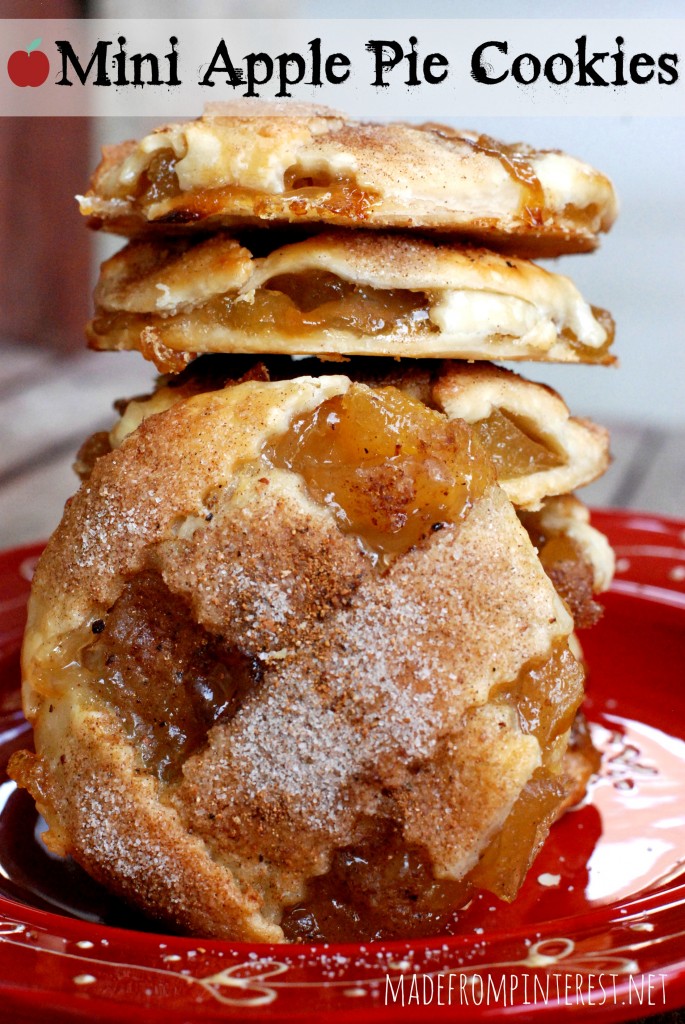 We have several MAGIC cleaning tips for your and our number 8 most popular post is where it all begins. Cleaning Your Stove Burner is as easy as it gets!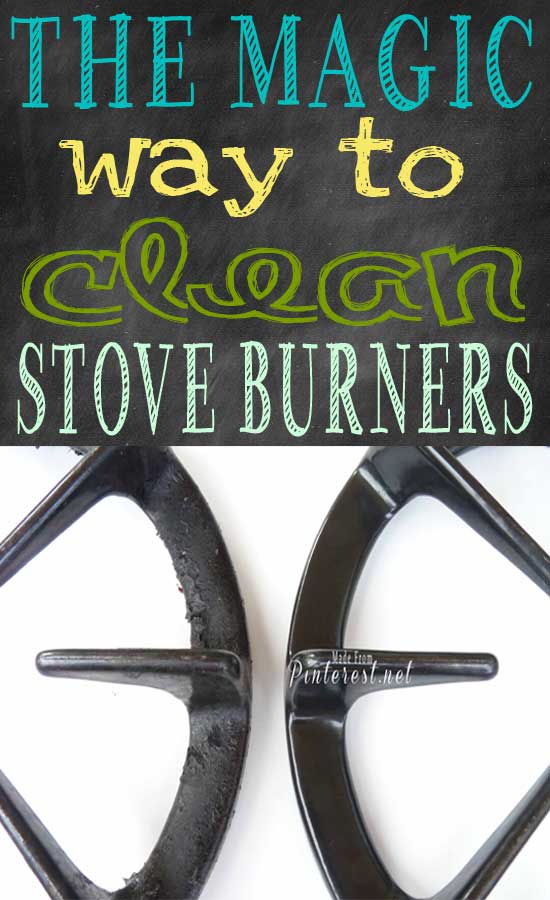 Elegant, easy, healthy and delicious all in one recipe? At number 7, Soy Sauce and Brown Sugar Salmon Marinade is a hit! Perfect with Garlic Parmesan Roasted Squash.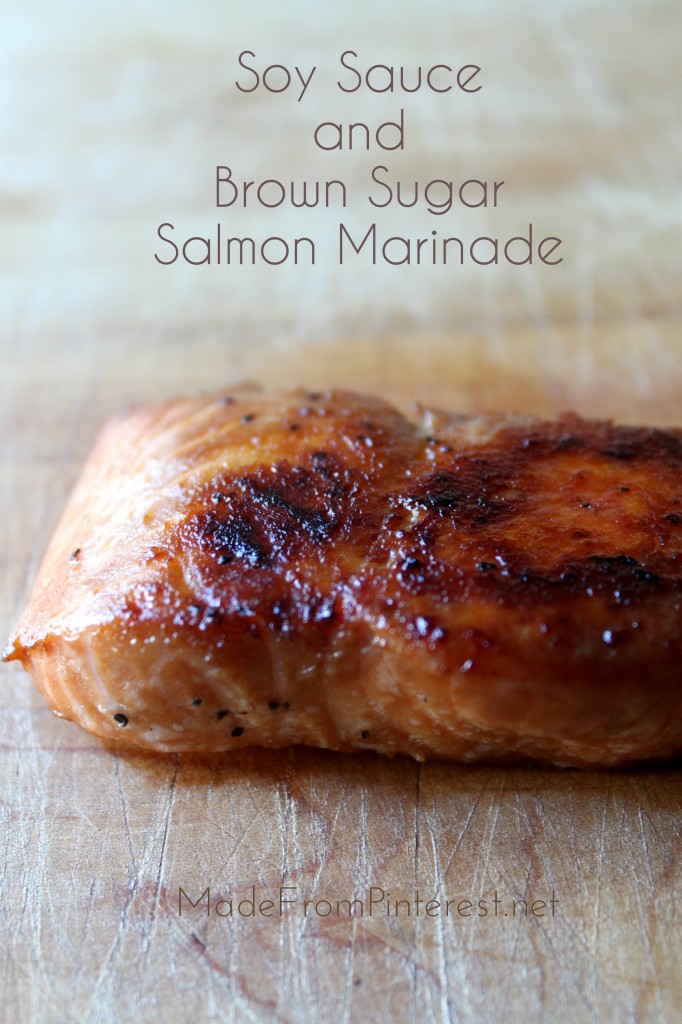 We had never even heard of number 6 until Debbie found it on Pinterest. Monkey Butter is a pineapple, banana, coconut spread that is crazy good! Like monkeys swinging from the rafters good. Like Gorilla pounding on their chest good.
For our number 5 post we are working more magic. Hate cooking in a dirty kitchen? Well get out your magic wand and poof! Clean Your Oven the Magic Way.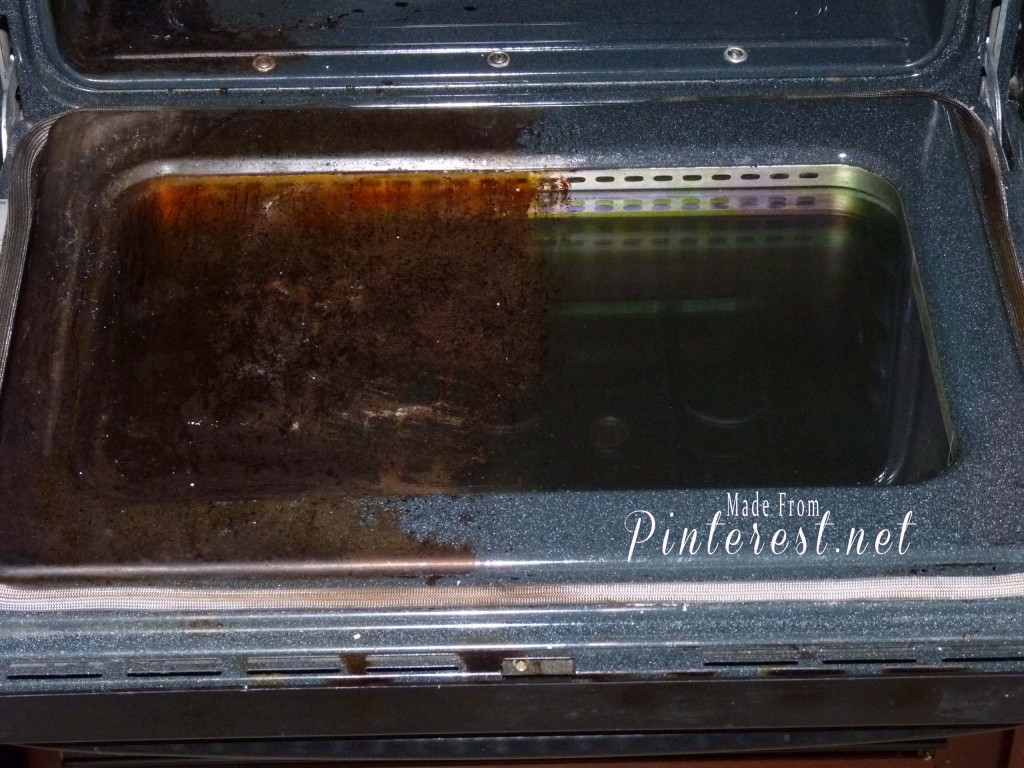 Do you have recipes that when you make them and take them to an event, that you are ALWAYS asked for the recipe? At number 4, Lipton Onion Potatoes is one of those recipes.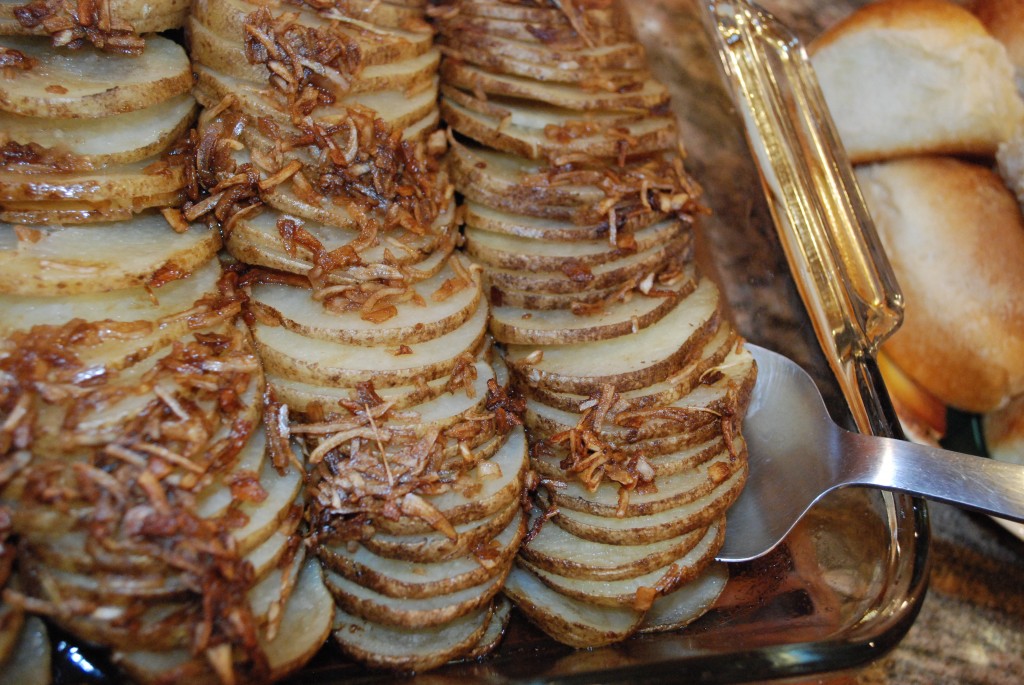 But let's work a little more magic. Have you been grilling on grates that have burnt on gunk on them? Our third top post is the Cleaning Your Grill the Magic Way! No scrubbing, that's right, no scrubbing!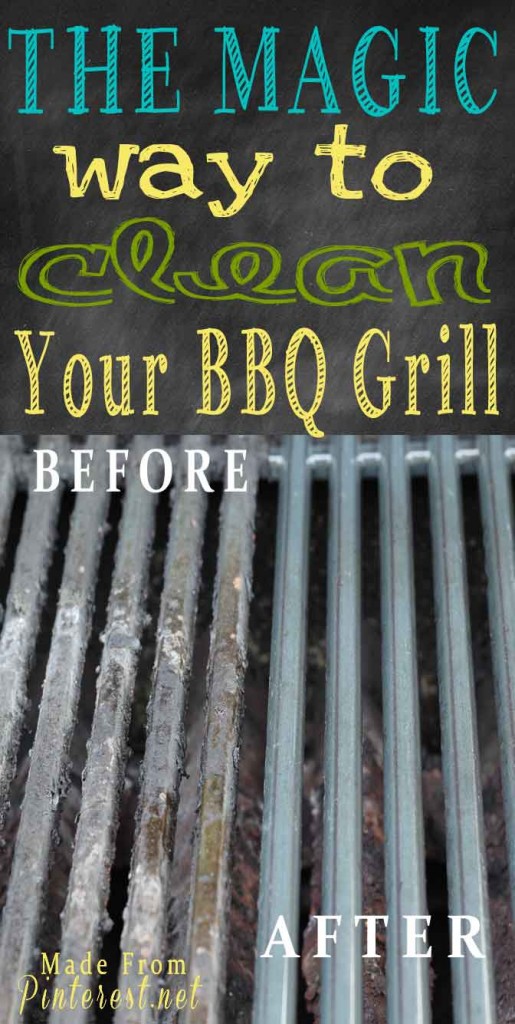 Short on time, but want something fabulous for dinner? How about million dollar fabulous? You don't need to settle for regular spaghetti, when you can have
With over 432,00 views and pinned over 38, ooo times, we end our collection with the best of our magic tricks! A way to wash your outside windows with no squeegee and no streaks! What a great finale!
The Magic Way to Clean Your Windows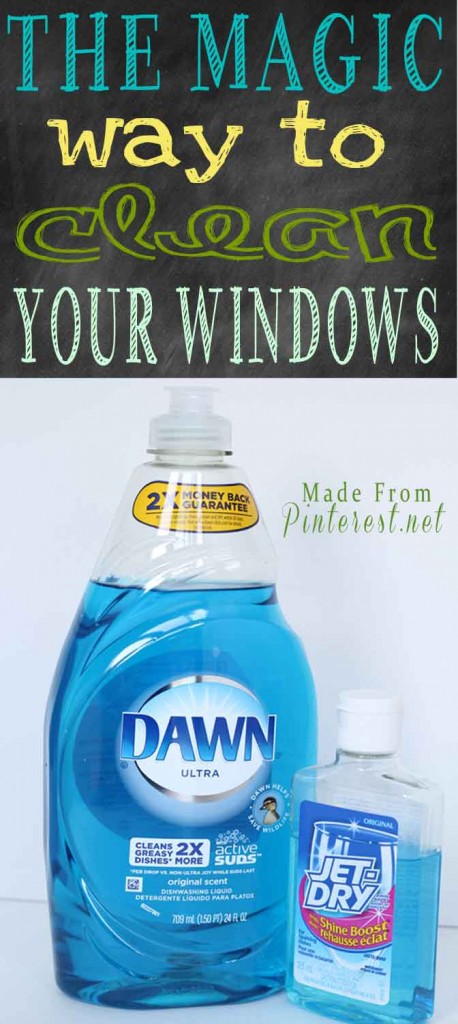 Here at MFP we are so grateful for the things we have learned, but even more for the friends we have made. Thank you for following our blog, for supporting our work and making our first year of blogging a pleasure. May you have a prosperous New Year.
We are happy to link this post to these great blogs: Lamberts Lately – Living Well, Spending Less – Live, Laugh, Rowe – 52 Mantels – A Glimpse Inside – What's Cooking Love