Funny thing about sister's, actually several funny things about sisters. One, we think a like. When we first started our blog, we would call each other up with a list of pins that we were planning on trying out. Of course, half of my "pins" were on either Debbie or Sherri's list. How were we to determine who found a certain pin first? Finding the pin first gives you get the right to claim and test the pin. Because all three of us are intelligent, mature women we came up with the following solution; whoever signs into the blog and gives her pin a title and saves it for a post "wins the pin" and the right to test it. Once this was decided and agreed upon, I promptly hung up the phone, signed into our site and created a post for my top 20 pins! The system has been working perfectly until last week. I guess rules were made to be broken because……
Debbie snuck in a post about her newly found "Wicked Good Chocolate Chip Cookies". Hmmmm…..wicked cookies, wicked sister! Poor Deb, being older has gotten the best of her. She actually believes these cookies are better than my tried and true recipe. You know what they say, "Your taste buds are the first thing to go.".OK I'm only 2.5 years younger than Deb, but YOUNGER is the key word here.
After finishing this post I called Sherri and asked her to read this post because, well…I wanted her to see how funny it was. She laughed pretty hard, paused, and then asked me if I had checked the date on Debbie's" Wicked Good Chocolate Chip Cookies" post. That's when I knew I was in trouble. Of course her post was dated earlier than mine! It's days like this that cause me to wonder just how many functioning brain cells I have left! I'm not sure about the exact number, I just know its not high enough! Now about those cookies……
Since it's been such along time since I have tried a new recipe, I decided to give these heart shaped cookies from Babble a try.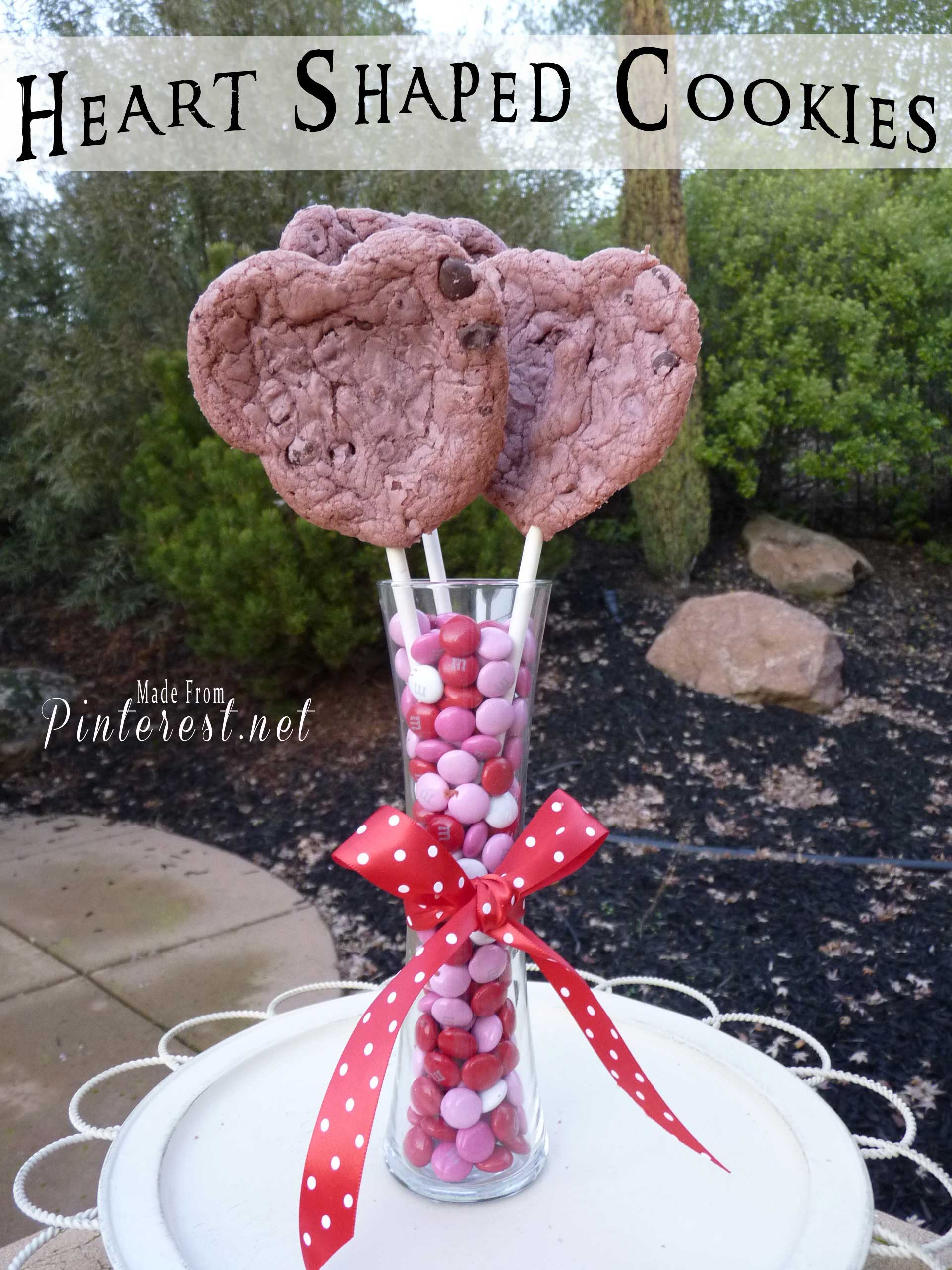 As you can see these are not your normal colored chocolate chip cookies. While looking at recipes I also came across this pin for Hot Pink Chocolate Chip Cookies from Itsy Bitsy Paper. The food coloring she used was Rose by Wilton, which I could not find at any of my stores. So I decided to try Neon Pink food coloring from both McCormick and Betty Crocker.Each time I ended up with a pretty shade of dusty rose. The color is pretty but not even close to hot/neon pink. So if your stores are like mine (Michaels and Jo Ann's) and this is the only food coloring you can find, your cookies will not turn out hot/neon pink! To get cookies in a heart shape, the recipe from Babble has you shape the cookies yourself. You will need a recipe that does not spread out or flatten too much or the cookies will lose the heart shape (Deb would say your chocolate chips will then look like pimples!). I find it much easier to make heart shaped cookies on a stick with a heart shaped cookie pan. With the heart shaped cookie pan any cookie recipe will work and you always get a good, crisp heart shape.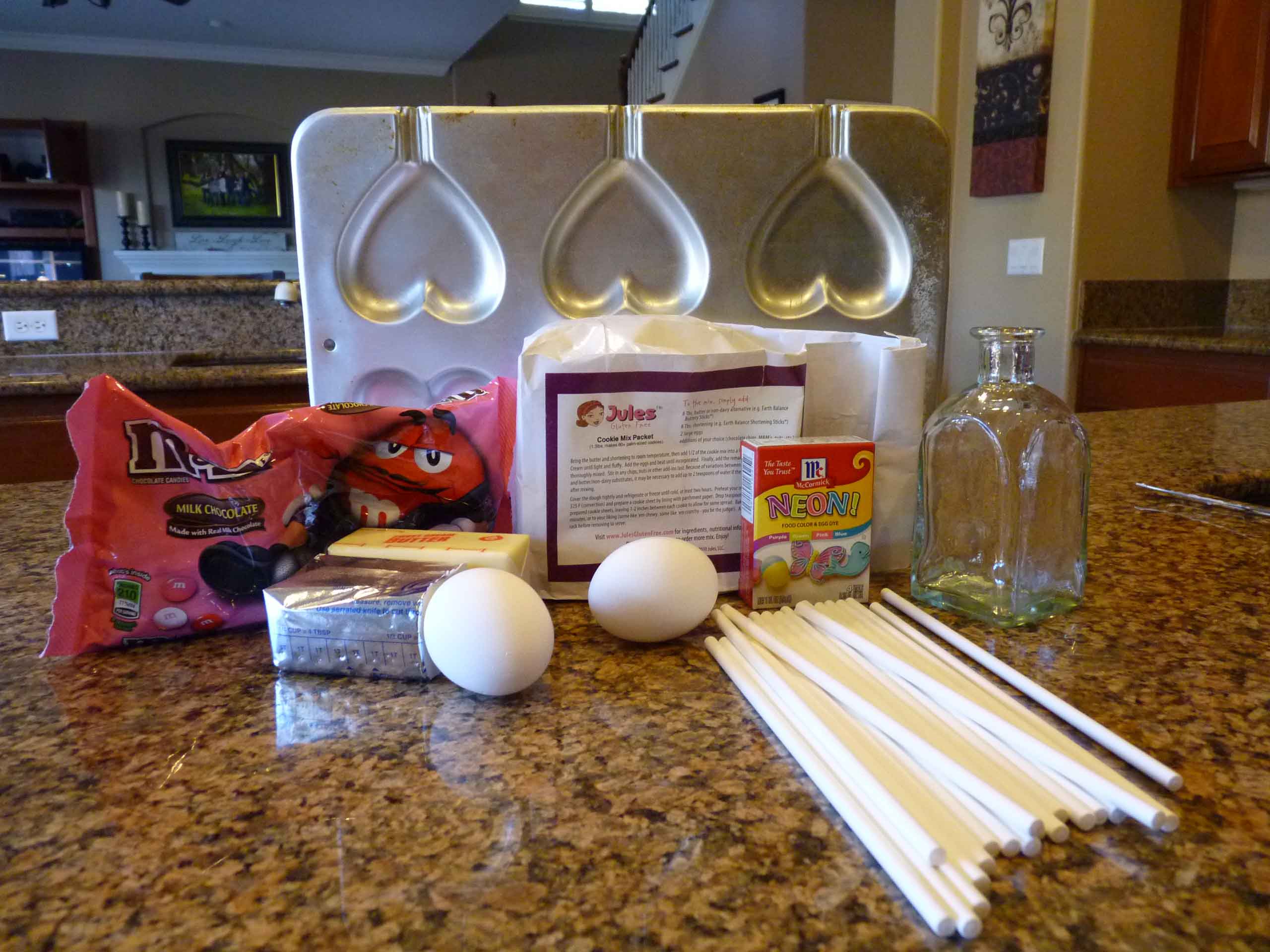 OK, I have to tell the truth. This spoonful of cookie dough never made it to the pan. I am one of those people that loves to eat cookie dough , so I ate it!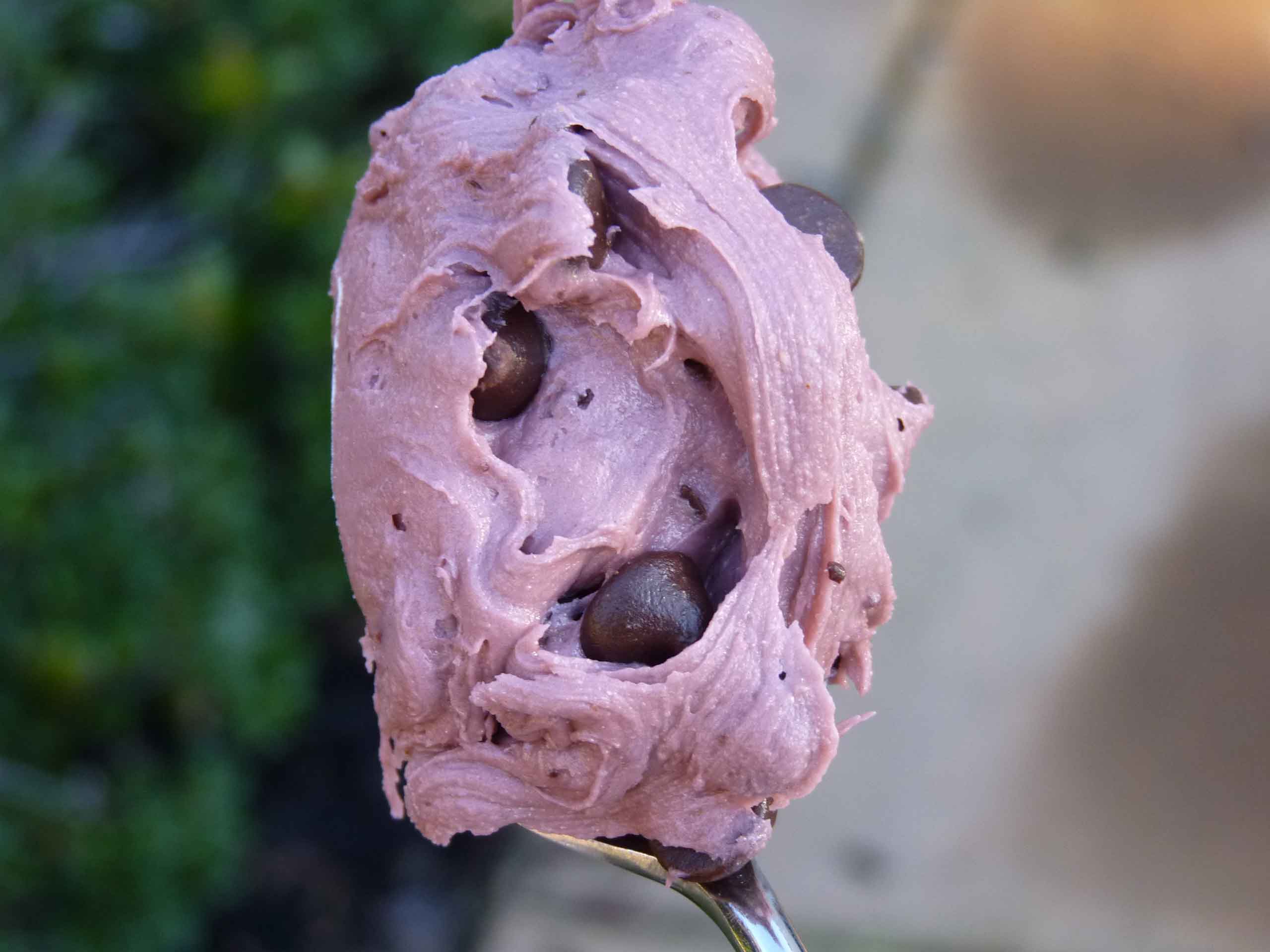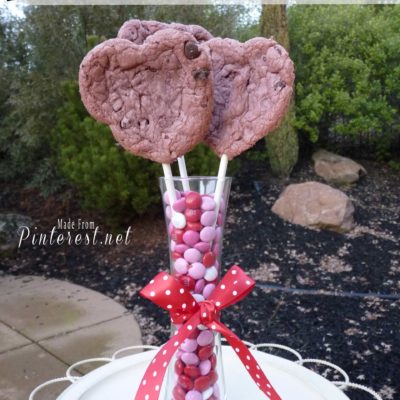 Heart Shaped Cookies
Ingredients
1

cup

butter

softened

1

cup

sugar

1

cup

packed brown sugar

2

large eggs

2

tsp.

vanilla

3

cups

all-purpose flour

1

tsp.

baking soda

1/2

tsp.

salt

2

cups

semisweet chocolate chips or chopped dark chocolate

wood or paper lollipop or Popsicle sticks

for pops
Instructions
Preheat oven to 350F.

In a large bowl, beat the butter, sugar and brown sugar until fluffy. Beat in the eggs one at a time, then the vanilla. Add the flour, baking soda and salt and stir (or beat on low) until almost combined; add the chocolate chips.

Take 1 1/2″ chunks of dough and shape them into hearts, inserting a stick in the pointed end. Place a couple inches apart on a parchment or silpat-lined baking sheet and bake for 12-15 minutes, until pale golden and set. Cool completely in the pan on a wire rack.

Makes 1 1/2-2 dozen largish cookie pops.
So my result….
The cookies turned out great. Yea, This Pin Rocks!
BUT, since we have made such a fuss about my fabulous chocolate chip cookie recipe it is only fair that I share it with you! Now you have 3 recipes to try out and decide for yourself. Don't be shy now, leave a comment and let us know which recipe you think ROCKS! (I know it will be my Righteous Recipe!)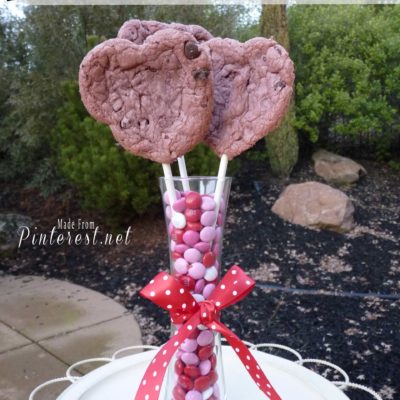 Tracy's Righteous Chocolate Chip Cookies
Ingredients
2/3

c

butter

2/3

c

shortening

1

c

brown sugar

1

c

white sugar

2

eggs

2

tsp.

vanilla

1

tsp.

baking soda

1

tsp.

salt

3 to

c

flour

you can add 1/4 extra flour for a thickness if desired

2

c

chocolate chips

optional 1 1/2 nuts
Instructions
Heat oven to 375. Mix the shortening, butter,sugars, eggs and vanilla together thoroughly. Stir in remaining ingredients. (For a softer rounder cookie, add 1/2 c flour).

Drop dough by rounded tablespoons, 2 inches apart onto ungreased cookie sheet.

Bake 8 to 10 minutes or until light golden brown. Cool before removing from baking sheet. Makes about 7 dozen