I can't believe how quickly the month of October has gone by! We are still enjoying all the funny Halloween jokes from my Halloween Countdown Calendar I made at the beginning of October. Here is the joke we opened this morning, "Why didn't the skeleton cross the road?", "Because he doesn't have any guts"! Here is a skeleton that is not only missing any guts, he is also missing the rest of his body.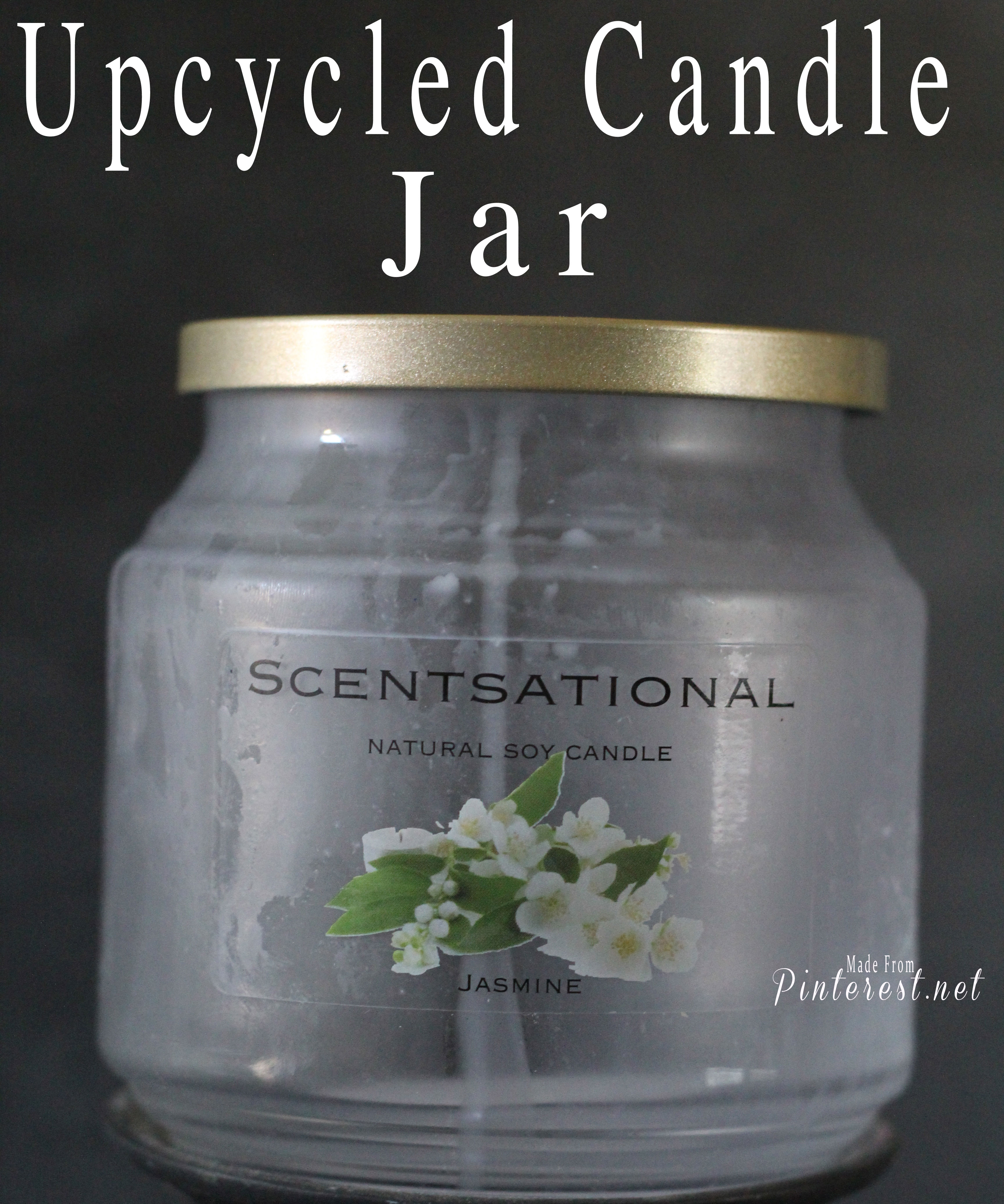 I found this pin on repurposed candle jars from Life Anne Style and fell in love with the idea. I have quite a few "cute" Halloween decorations and decided I needed to add some great "creepy" items to my collection.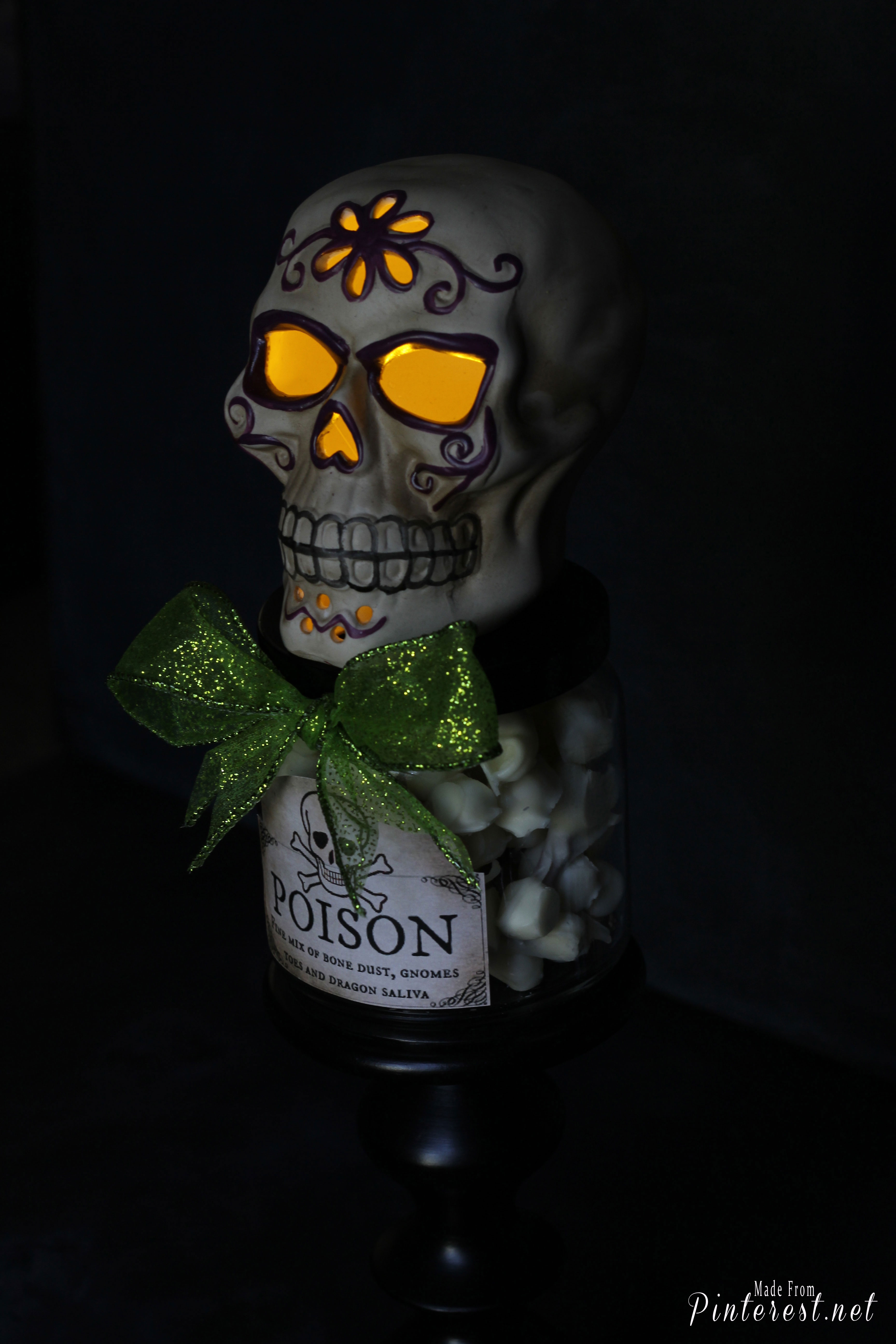 I found my skeleton head in the seasonal section of Raley's, I knew he would look perfect on my candle jar. Even better, he was already on clearance!
This is how I removed the wax from the jar. Take a large piece of foil, fold each edge over two times. Pinch the corners together and turn up each side of the foil. Place your foil on a cookie sheet, place candle jar upside on the foil.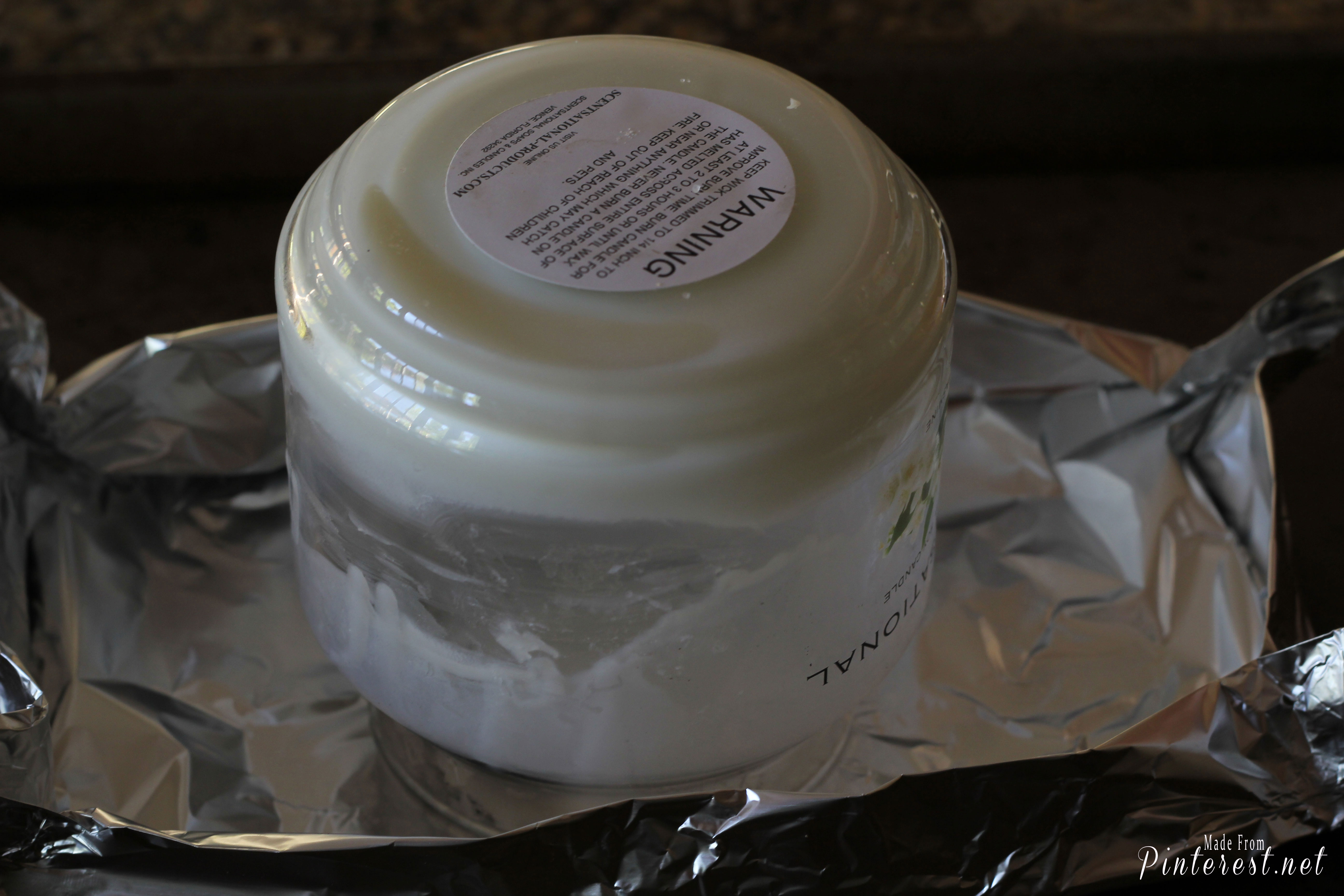 Pre-heat your oven to 250 degrees, place the foil on a cookie sheet then place the candle upside down on the foil. Place the cookie sheet in your oven for 10 – 15 minutes or until all the wax melts out of your candle on to the foil.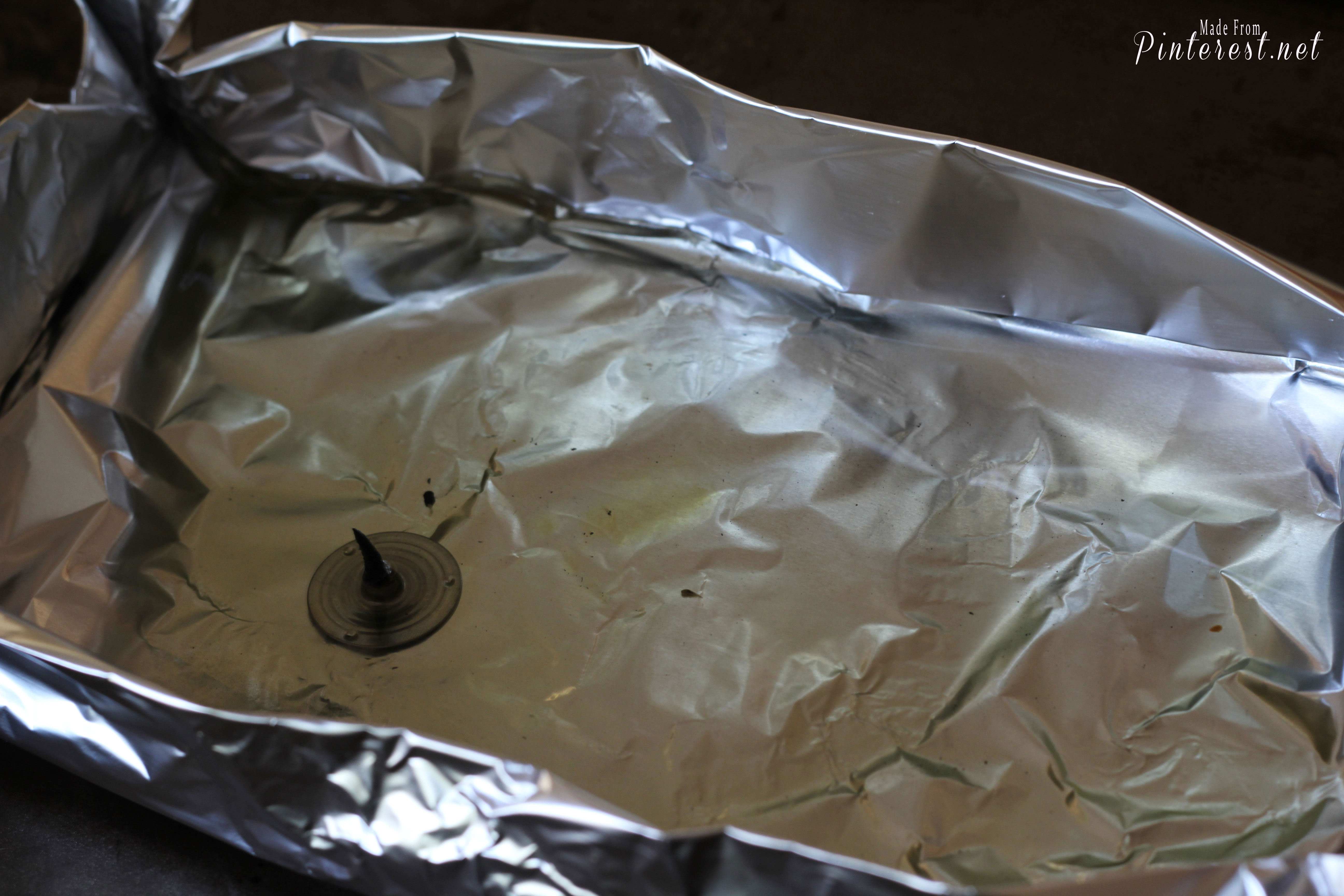 When all the wax has melted remove from oven. Place your warm jar on a paper plate to allow the last bit of melted wax to drop out. Let the melted wax remain in the foil until it cools and hardens.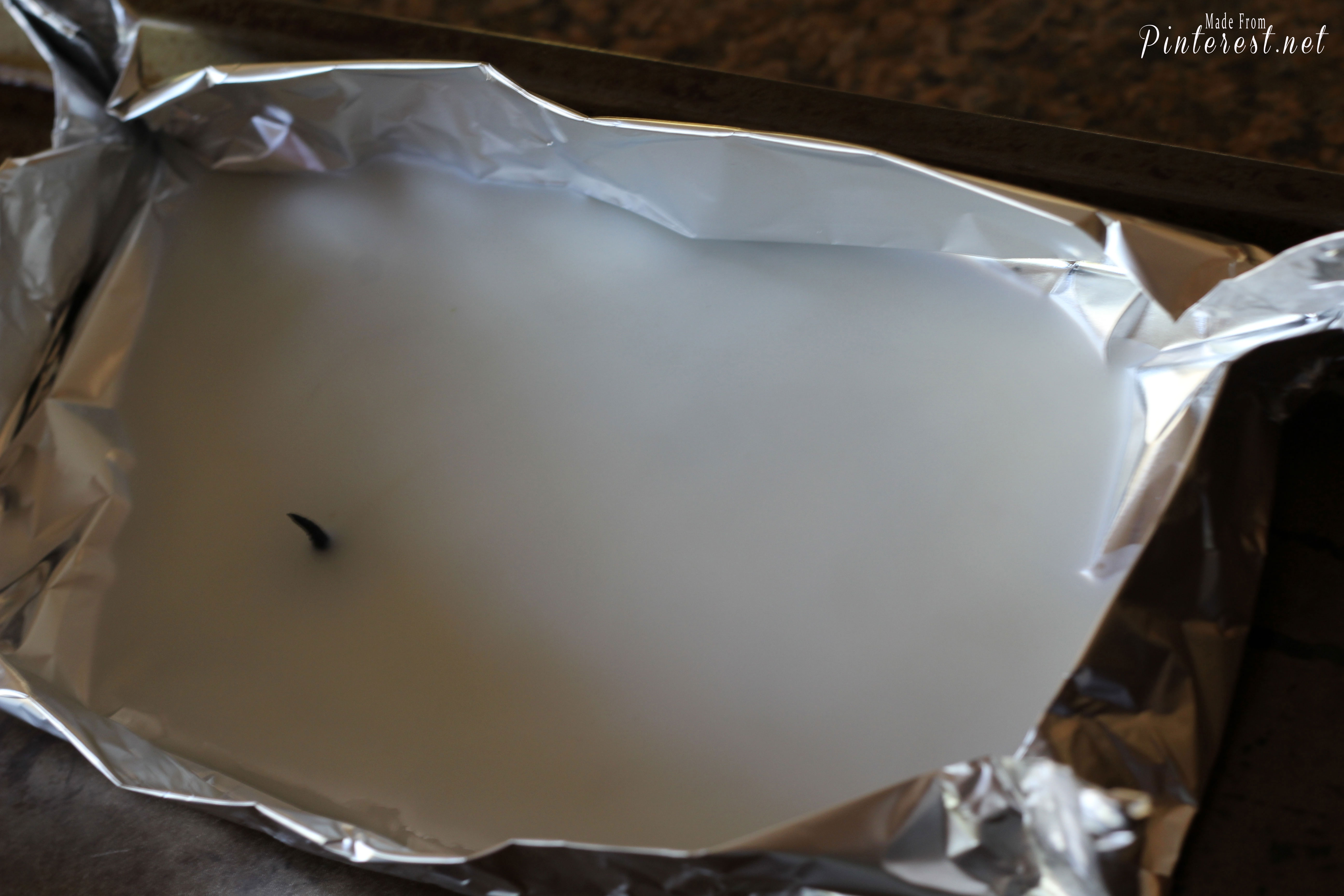 Once the waxed has cooled and hardened, fold it up and throw it away. Easy peasy clean up, no need to remove any wax from your cookie sheet.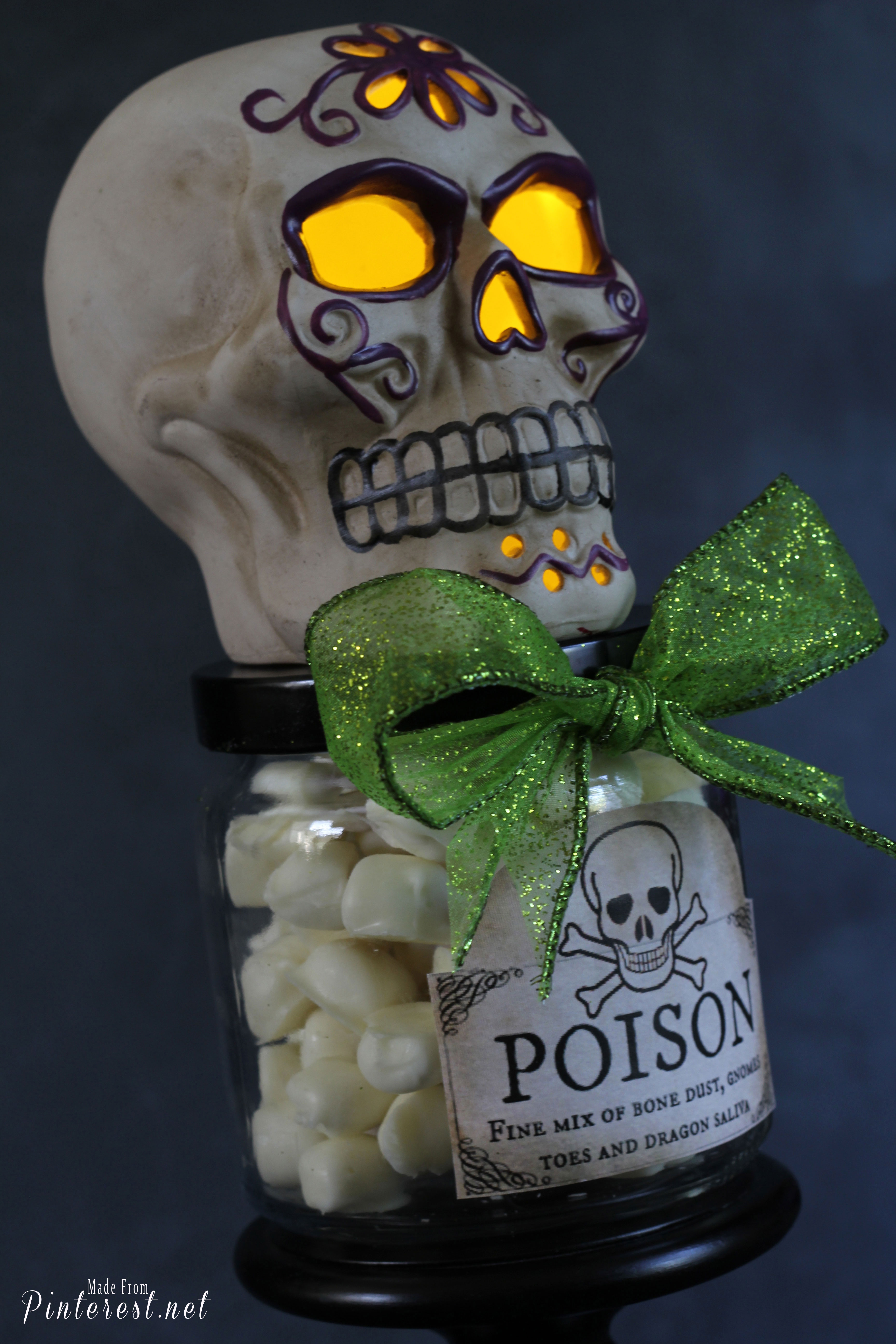 Spray paint the lid from your jar with the color of your choice. I chose black, I always purchase my spray paint from Walmart because they have best prices and selection. Decide what type of decoration you want to glue to the lid of your jar. I used 6000 glue to adhere the skeleton head to the lid of my jar. I found that it works better than hot glue. I filled the jar with candy and searched for a label on Pinterest that I printed out and glued on.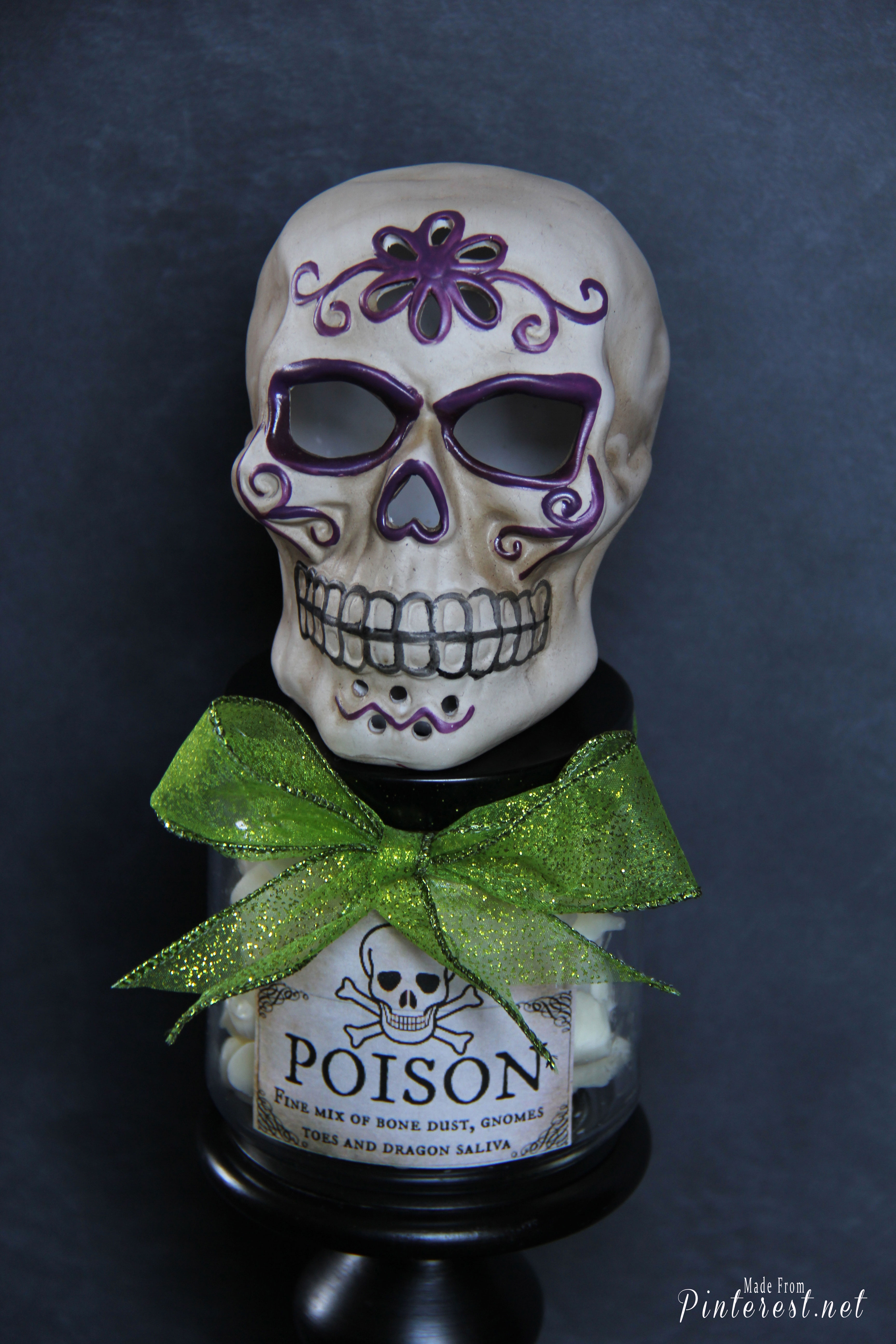 Here is what my creepy guy looks like with the glowing light turned off. He still looks great!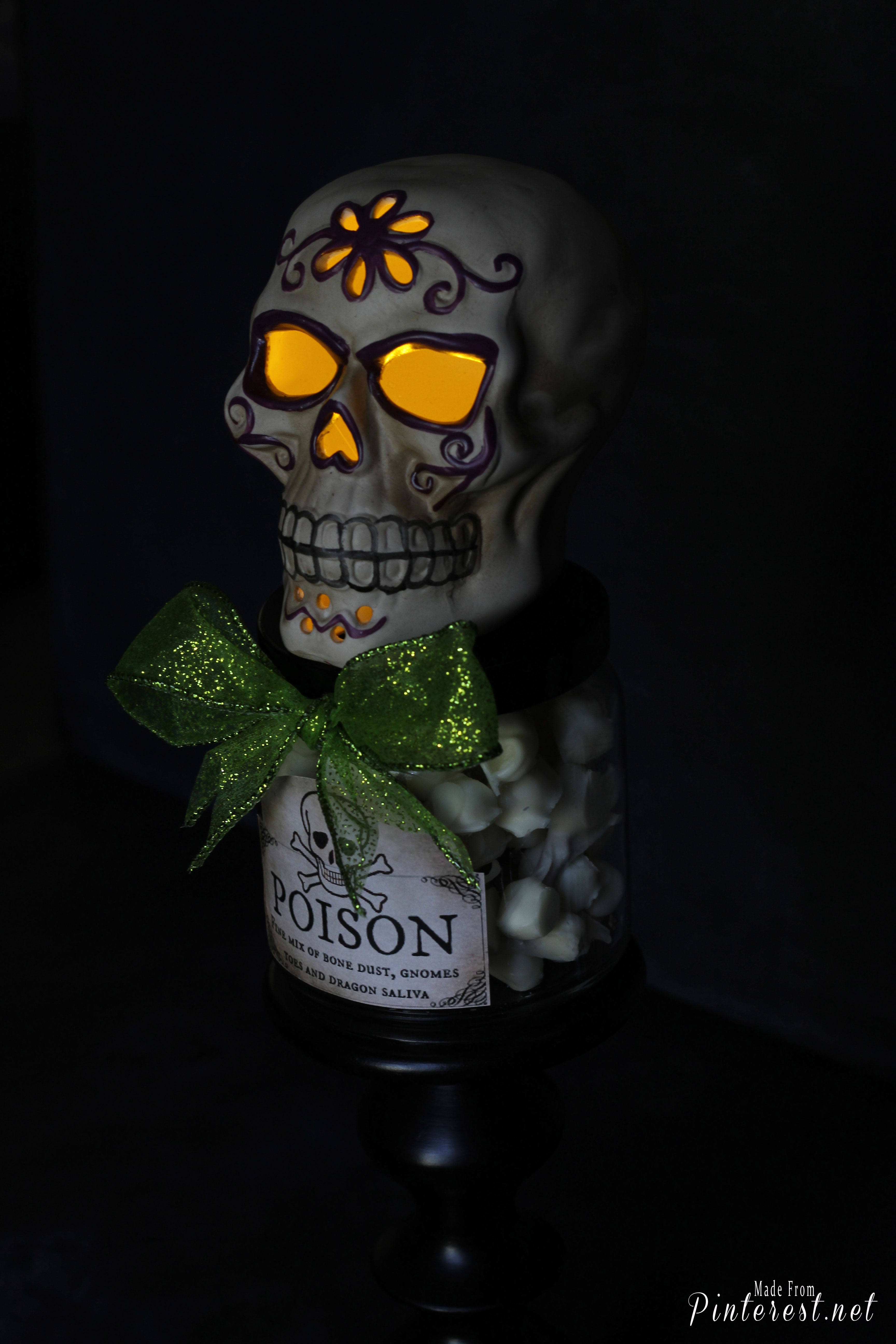 Finally, a great way to reuse any of your old candle jars. I already had spray paint, ribbon and candle jar. My only cost was the skeleton head which as I mentioned was on sale for $4.99. Can't beat the price for a great decoration!
Yes, This Pin ROCKS!

This post has been linked with: Sweet Haute, The Real Coake, 52 Mantels, Living Well Spending Less, Gingerly Made, The Frugal Girls, Glued to My Crafts, Live Laugh Rowe, Lamberts Lately, Fireflies and Jellybeans