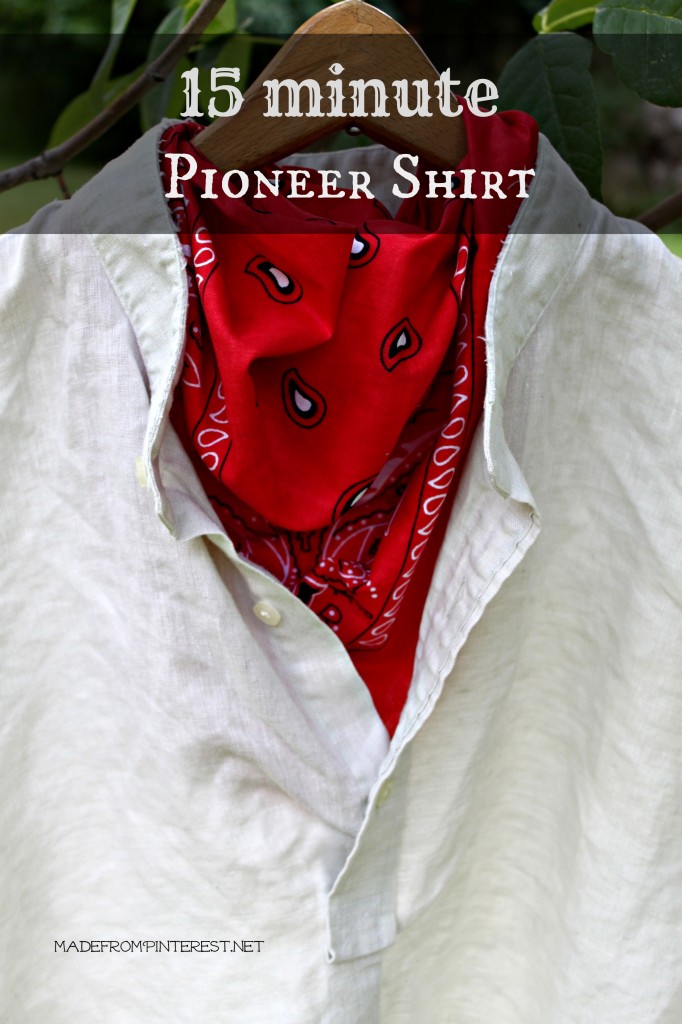 Ever wanted to go back in time? Erase wrinkles, do things differently, make different choices, wear less embarrassing outfits for pictures? My husband and son recently went back in time. Well…sort of. But they didn't do it for any of the reasons previously mentioned.
They participated in a camp that recreates pioneer living. Including oatmeal for breakfast, pulling handcarts, sleeping in the great outdoors, and dutch oven cooking. My family's ancestors were major pioneers. Are you thinking a pioneer is a pioneer, what is a major pioneer?
It means they were hardcore. Not just born during the pioneer era. They were trekkers. They went all the way from east to west, cleared land, built a community and life. That heritage is part of who I am.
Nonetheless, I am a city person. I like being near stuff. Stuff like stores, movies, plays, fast food. But I also love the outdoors. And I cook like a modern pioneer. I love home canned food, homemade bread, homemade jam, gardening. I do it all.
I love going to farms and picking my own produce to "put up" for the year. So I was thrilled for my men to have the experience of getting in touch with that part of our heritage, while I remained in my air conditioned urban dwelling eating canned peaches from last summer.
I was very supportive. I sewed their shirts. Excepted I kind of didn't. Once again I blended past and present. In order for hubby and son to look the part, I modified button down shirts from Salvation Army to look like shirts a pioneer would wear based on a pin that led me to this tutorial from Home Delicious. This would make a great Halloween costume or for school when studying the trek west.
First I removed the pocket. Next I cut off the collar just above the band.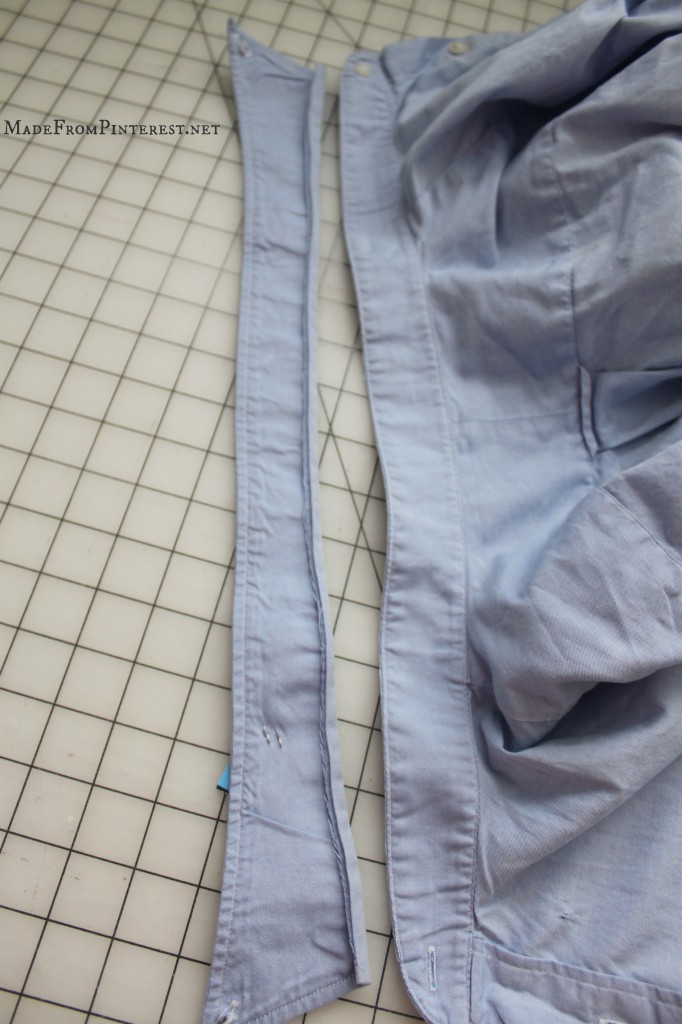 Then I cut through the side of the shirt with the button holes just above the third button.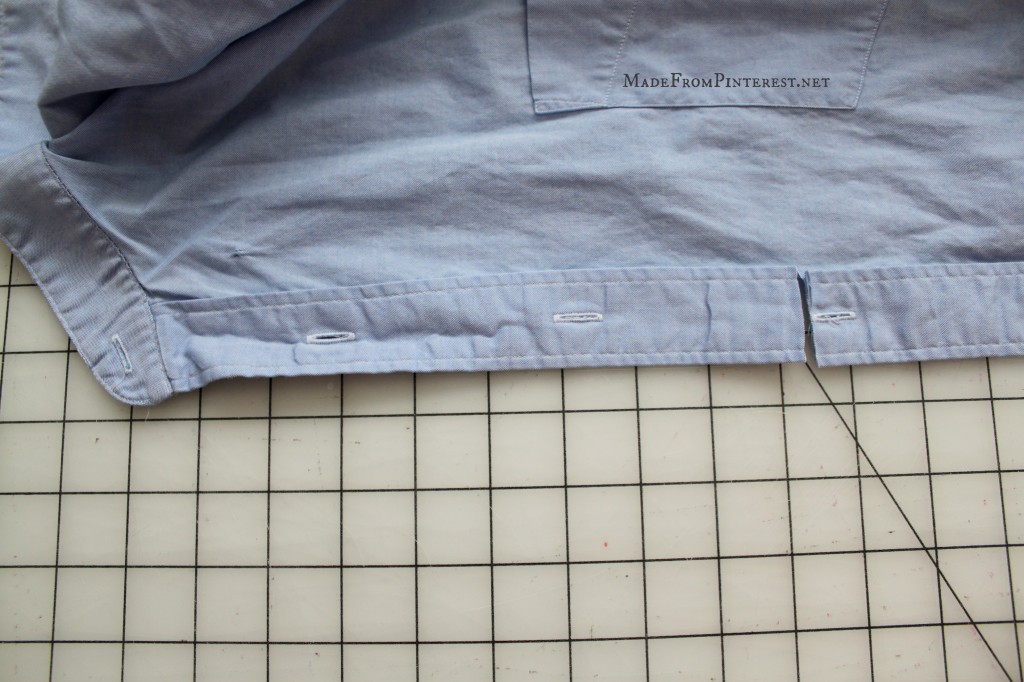 Pin the side of the shirt with the buttons to the side of the shirt with the button holes right sides together.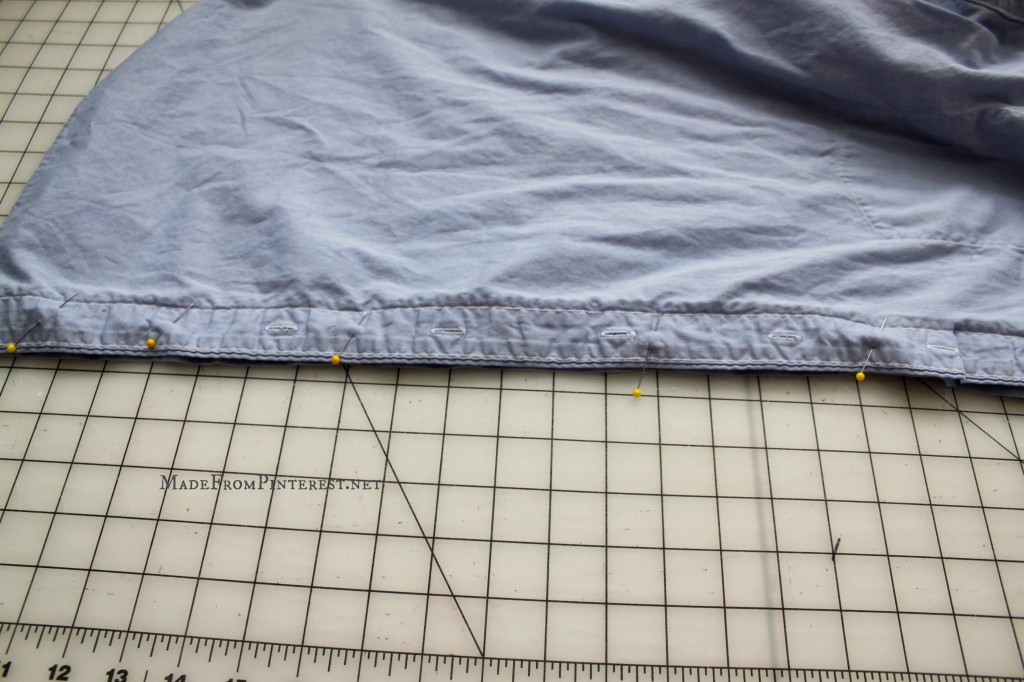 Sew from the bottom up to the cut. Open the shirt up and press the seam open.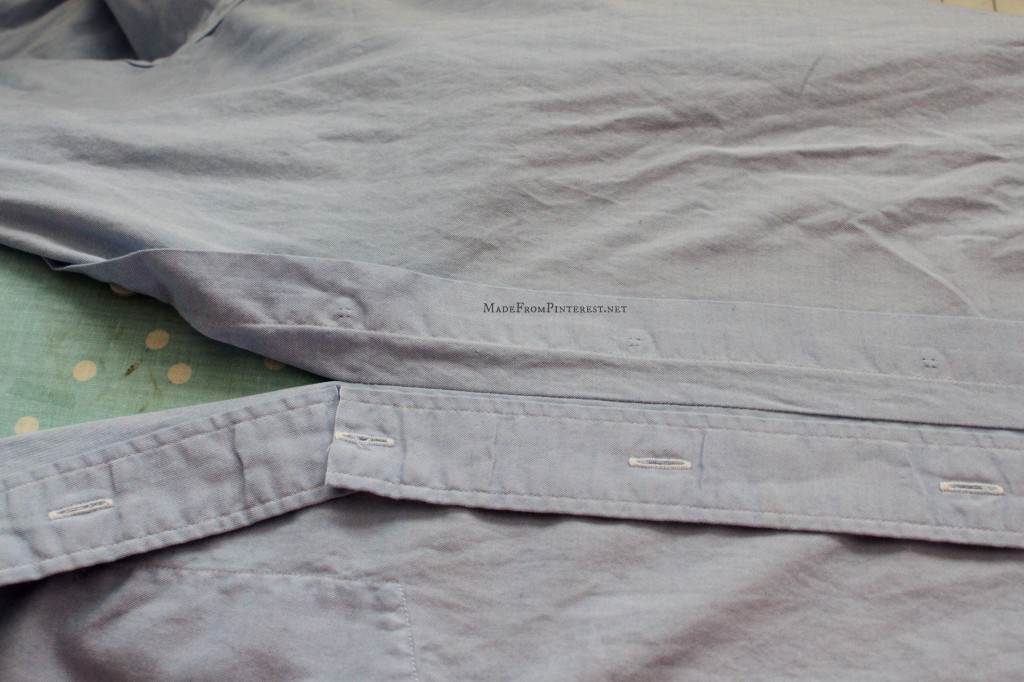 I tucked under the part of the shirt where it was cut and sewed a square to reinforce and look pioneer"ish". There will be a little "tuck" there, but the alternative is to sew a whole shirt. I got over it.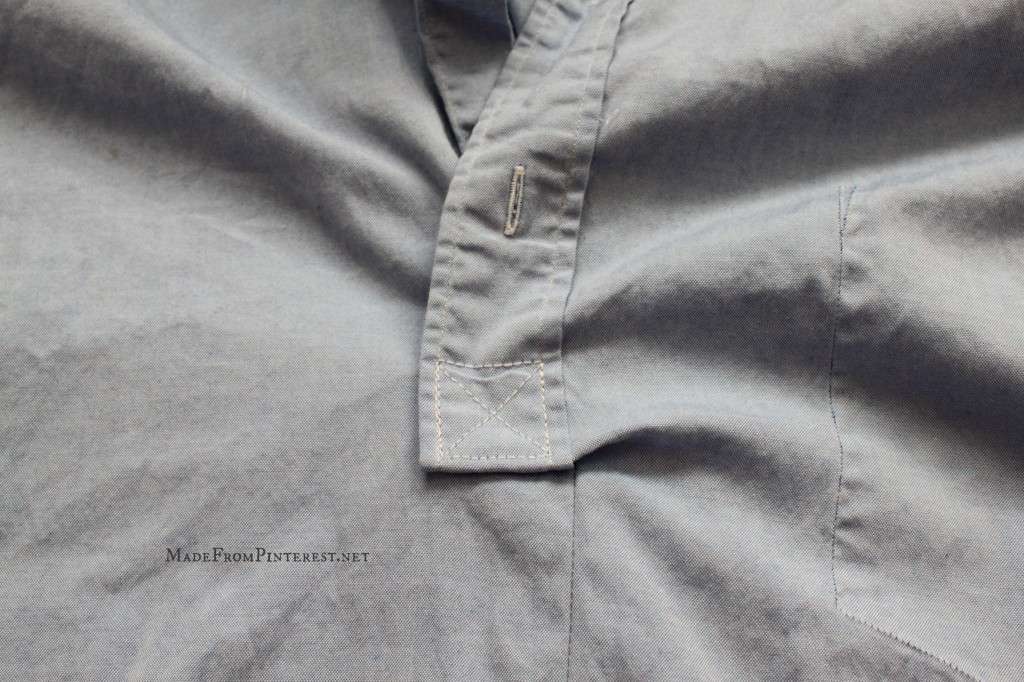 Done! It really did take only 15 minutes and is even faster if you put your son to work cutting off the collar, making cuts, etc. Pioneer kids had to help with the work. I was providing a realistic experience. I am such a good mom…
and This Pin Rocks!

We are linking with these sites today – check it out!
Chocolate, Chocolate and More, Happiness is Homemade, Mom on Timeout, Shabby Creek Cottage, A Glimpse Inside, What's Cooking Love?, All Things With Purpose, Living Well, Spending Less, Katherine's Corner, The Mandatory Mooch