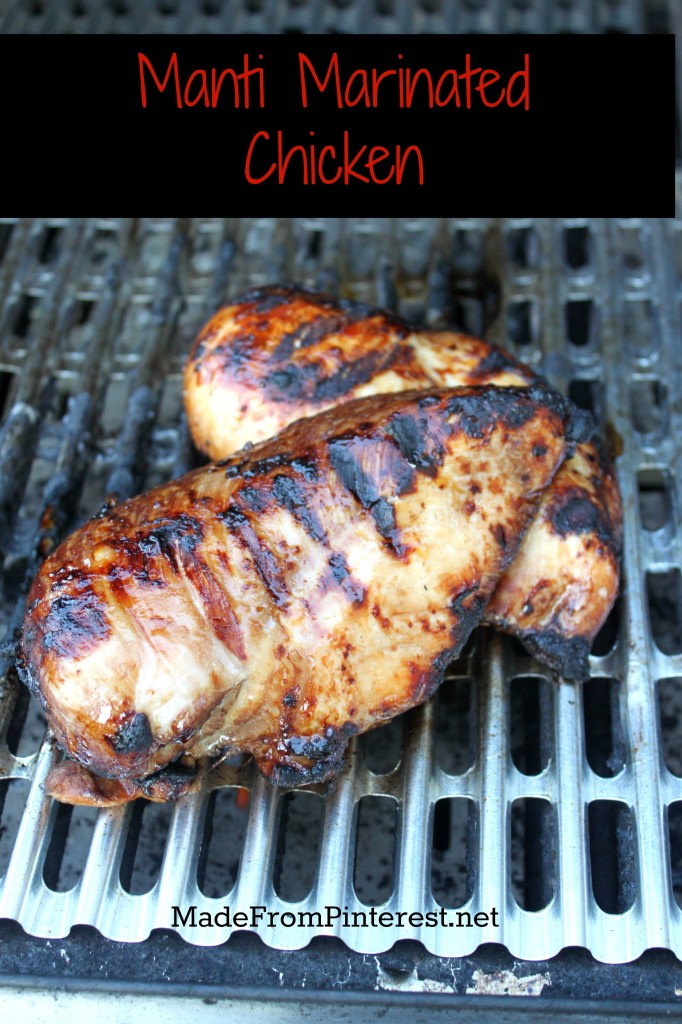 For me, cooking is an expression of love. And this recipe for Manti Marinated Chicken is one that is well loved. Food always brings people together. For a long while as I experimented with recipes, I labored under the false impression that for something to taste truly great, it needed to be complicated. When I had plenty of time, I tinkered away in the kitchen and enjoyed myself. Then, my kids got older, my schedule got busier, and complicated cooking became laborious rather than fun. I was no longer tinkering way, I was crabby and pressed for time. Family meals was something I remained committed to, but I needed a different strategy. The first time I came across a recipe like this was in Manti, UT where it was being sold for a community fundraiser. It has circulated around Utah for years. Why is it so popular? Because it makes chicken that is amazingly tender and moist. It is ideal for cookouts. I still make this in the winter on my indoor grill. It tastes wonderful sliced on salads and sandwiches. I love it with rice and grilled zucchini. We make it often on campouts. Whatever occasion you choose to serve this, it will be well received. Make extra! I had lost the recipe and was so happy to find it again when I ran into the pin from Kalyn's Kitchen.
This pin rocks!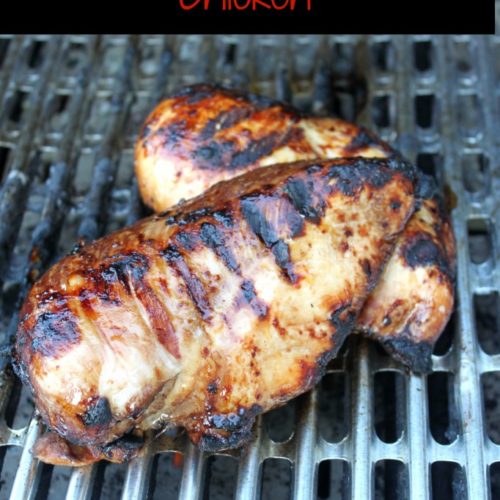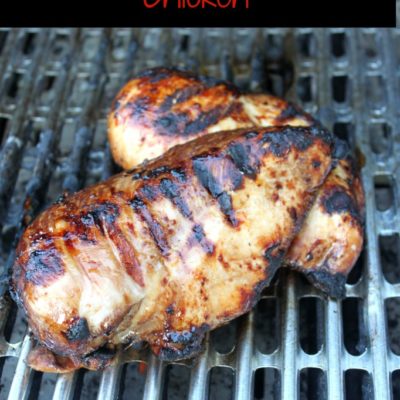 Manti Marinated Chicken
Ingredients
4

boneless

skinless chicken breasts

6

oz.

1/2 can diet ginger ale or diet lemon lime soda

2

T

sesame oil

2

T

horseradish

or more

2 1/2

T

soy sauce

1 1/2

tsp.

garlic powder

or garlic puree

1 1/2

tsp.

ginger puree or grated fresh ginger

coarse ground black pepper to taste
Instructions
Combine all ingredients except boneless, skinless chicken breasts. Place chicken in a ziploc bag and pour marinade ingredients over chicken. Marinate 6 to 10 hours. Grill chicken. Enjoy!

Linked today with: Savvy Southern Style , High Heels and Grills, Buns in My Oven, Ivy and Elephants, Ducks in a Row, Worthington Court, Fluster Buster, The NY Melrose Family, Kitchen Meets Girl, Southern Lovely, Adorned From Above