Simple, easy peach strawberry popsicles made with just 3 ingredients!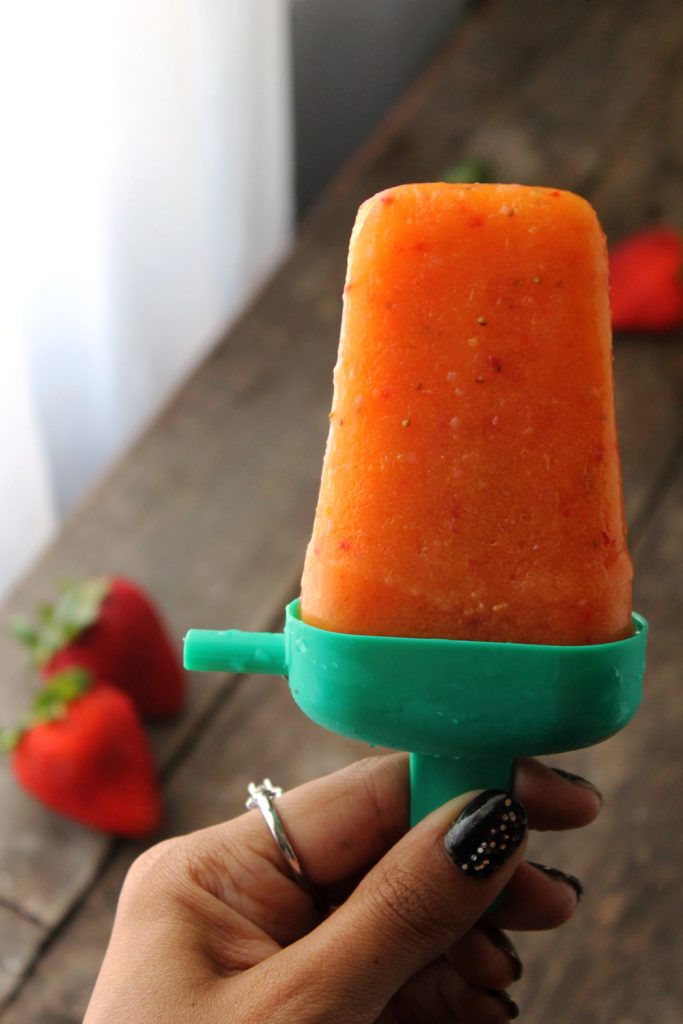 Hey guys—Margaret Anne from Natural Chow here, back with another healthy and delicious recipe for ya! With summer around the corner, cooling off is everyone's number one priority. And these sweet, 100% natural peach strawberry popsicles are sure to do the trick!
Three ingredient recipes are among my favorite, mostly because of their simplicity. This is by far one of the easiest recipes to ever come out of my kitchen, and it's just as delicious. All you need is canned or fresh sliced peaches, apple juice, and strawberries!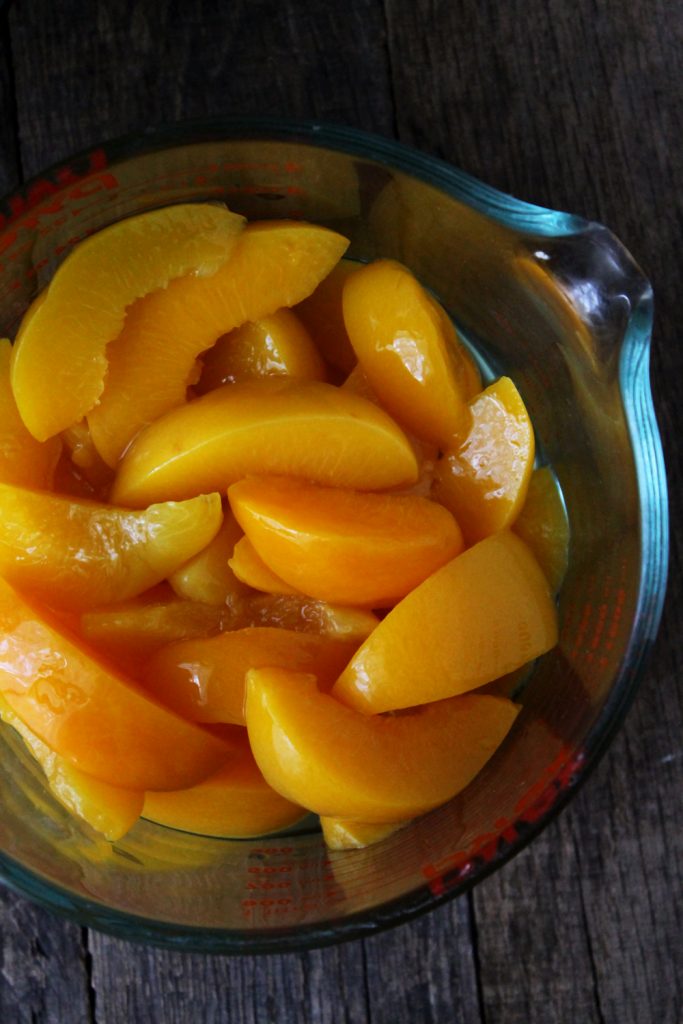 To make things easier, I prefer using canned peaches. Not only does this make for a smoother popsicle, but it also saves you from having to slice up some peaches (and removing the stubborn pits).
A 29 oz. can of sliced peaches is the perfect amount for this recipe!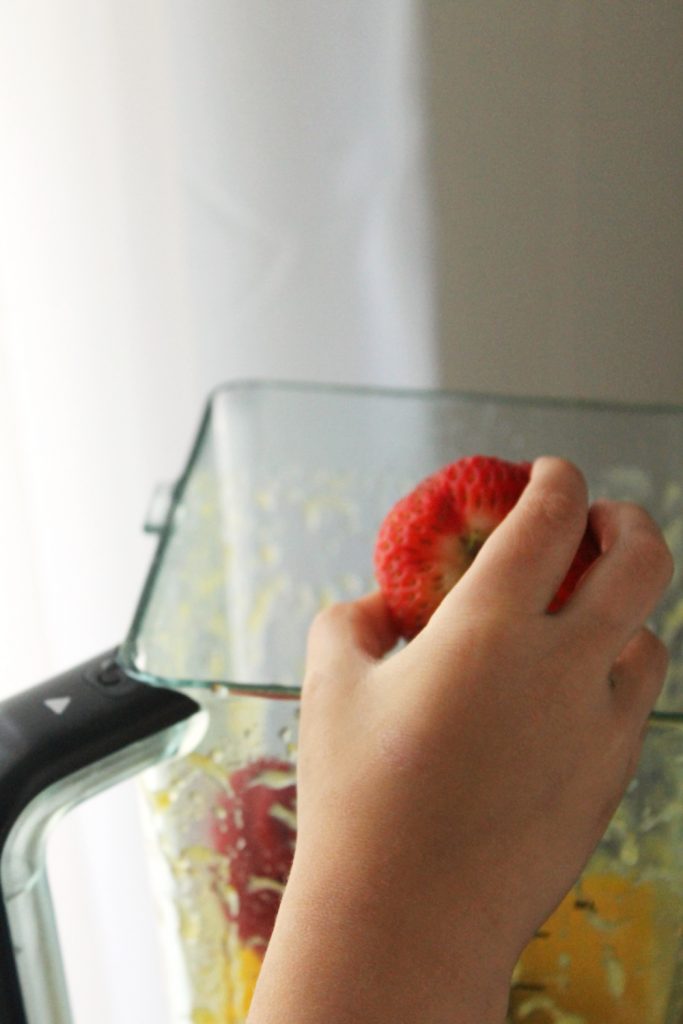 I'm a little obsessed with no-mess/low-mess recipes at the moment, and these peach strawberry popsicles definitely fit into that category. Even with some little hands helping.
The amount of strawberries you add to the mix is totally up to you. I've found that 3-5 large strawberries makes for the perfect combination of sweet and tangy.
Depending on the size of your popsicle mold, this recipe should make roughly 6-8 popsicles. However, since not all molds are created equally, the amount you get out of this recipe may differ.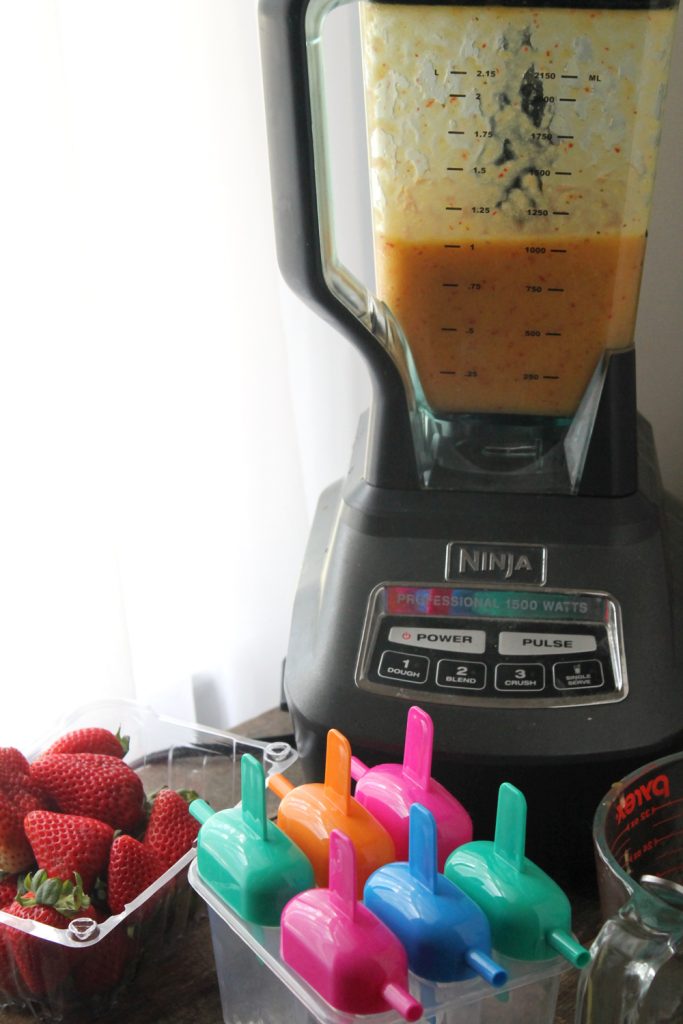 You can also add in some diced strawberries to the mix before pouring the fruit puree into the popsicle molds.
I picked up these colorful molds from the dollar store, but I think you might have more success with a non-plastic mold, as these were a little tricky to get out. But if you're feeling extra spunky and want to take this cool summer treat to the next level, you could try using different shaped popsicle molds!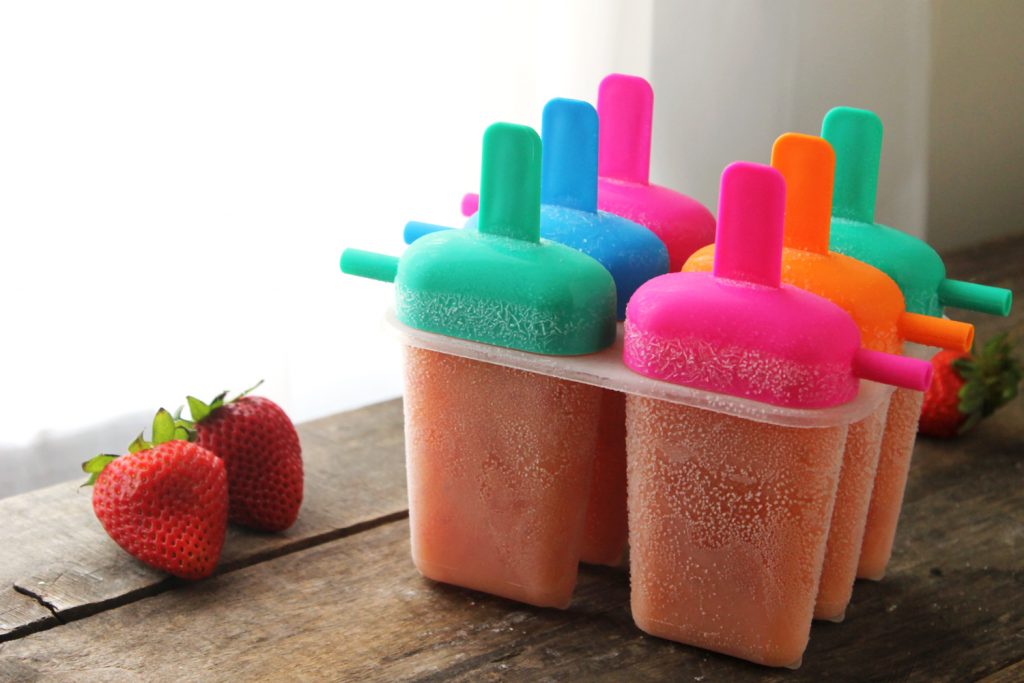 You guys are going to loooove these simple, healthy 3-ingredient peach strawberry popsicles!
Here's the recipe: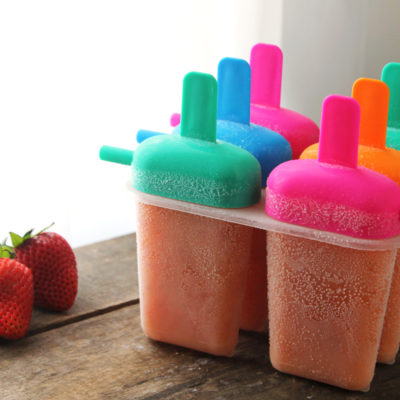 3-Ingredient Peach Strawberry Popsicles
Simple, easy peach strawberry popsicles made with just 3 ingredients!
Ingredients
1

29 oz. can sliced peaches

1/2 - 1

cup

apple juice

3 - 5

large strawberries

rinsed
Instructions
In your blender, combine all ingredients and blend until mixture is smooth.

Pour into popsicle molds and freeze for at least 4 hours, or overnight.
Notes
These will keep in the freezer for up to 2 weeks.
I hope you all enjoy this recipe!