Hold on to your hats because today I'm going to share this yummy Bacon Chicken recipe with you. And yes, I did say bacon!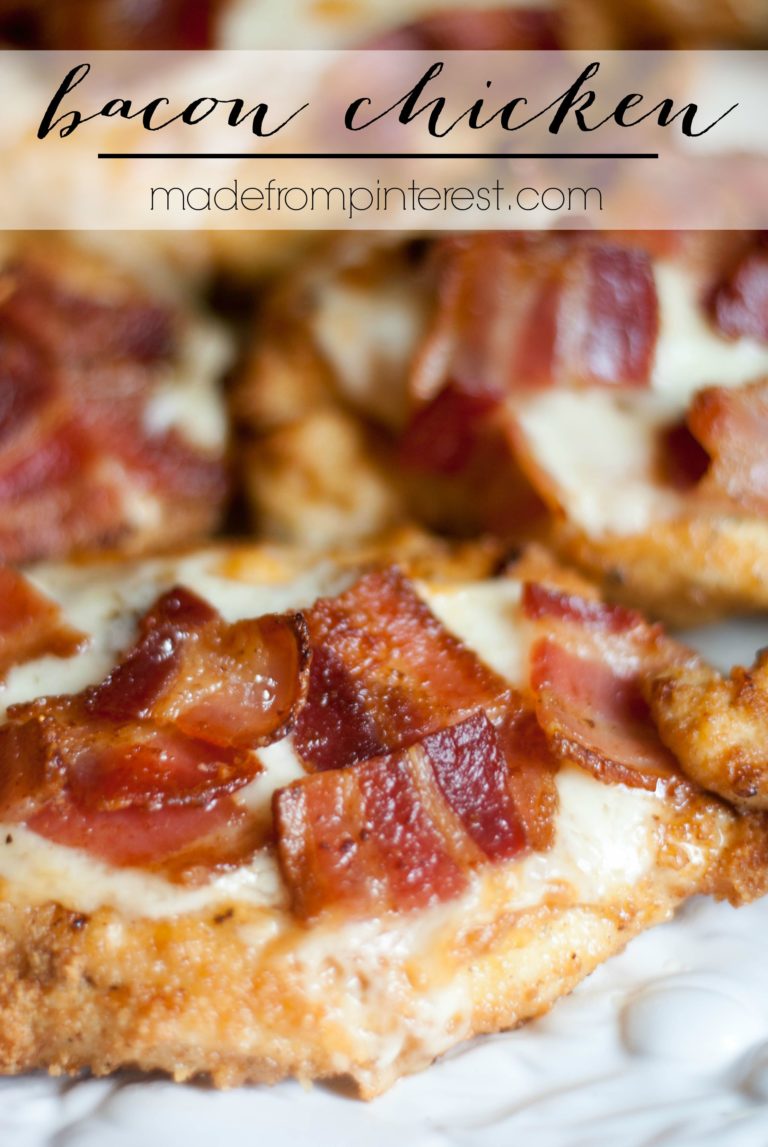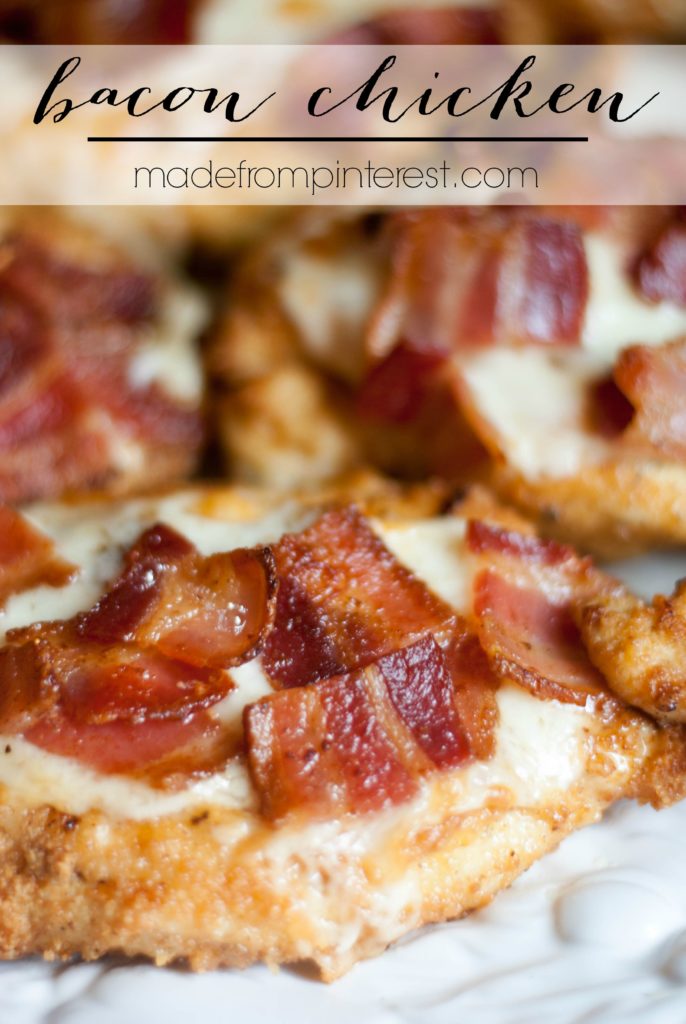 My kids LOVE to recite the comedy segment that Jim Gaffigan does about bacon. If you haven't seen it, you must not like bacon very much. All the REAL bacon lovers out there know what I am talking about, right? Well lucky for you, I 've got the video right here. If you love bacon, you won't be disappointed.
https://youtu.be/CaK9bjLy3v4 com compliments of the Jim Gaffigan YouTube Channel
My family gobbled these up in no time flat. A sure sign of a winning chicken dish. Oh and if you're interested in our side dish, Dirty Rice, you can find the recipe HERE. It was the perfect addition to this chicken.
The recipe suggests that you either pound your chicken first or that you cut a thick breast into cutlets. For a great tutorial on how to cut your cutlets, watch this:
All right, enough of this yakkin' about bacon, let's get cookin'!!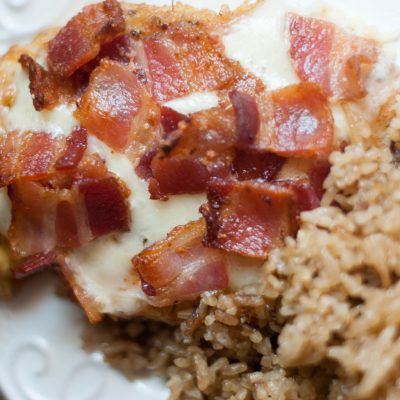 Bacon Chicken
Ingredients
4

large boneless

skinless chicken breasts. I used the frozen chicken bag from Costco

1

beaten egg

1

TBL water

1

cup

grated Parmesan cheese

1/2

tsp

salt

1/2

tsp

garlic powder

1-2

TBL dried parsley

depending on how much you want.

Oil for cooking

3-4

slices

of bacon

cooked. I cooked mine fairly soft as they will continue to cook a little in the oven

1 to 1 1/2

cups

shredded Monterey Jack Cheese
Instructions
Preheat oven to 350 degrees.

Either pound down your chicken first or cut your breast into cutlets. See above video for tutorial

In a shallow bowl, beat together your egg and water until blended.

In another shallow bowl, mix together the parmesan cheese, parsley, salt and garlic powder.

Dip your chicken breasts into the egg mixture and then into the parmesan cheese mixture and coat well.

Fry your breasts in a hot oil until they are golden brown.

Cover a cookie sheet with foil and place a wire cooking rack on top.

Place your fried chicken breasts on top of the rack and cook at 350 degrees until the juice runs clear.

Cooking times will vary depending on the thickness of your chicken breasts and whether or not you've pounded your chicken or they are cutlets.

Cooking times will vary from 15-30 minutes.

Sprinkle the shredded Monterey Jack cheese and the bacon and top and broil for a few minutes to melt the cheese.